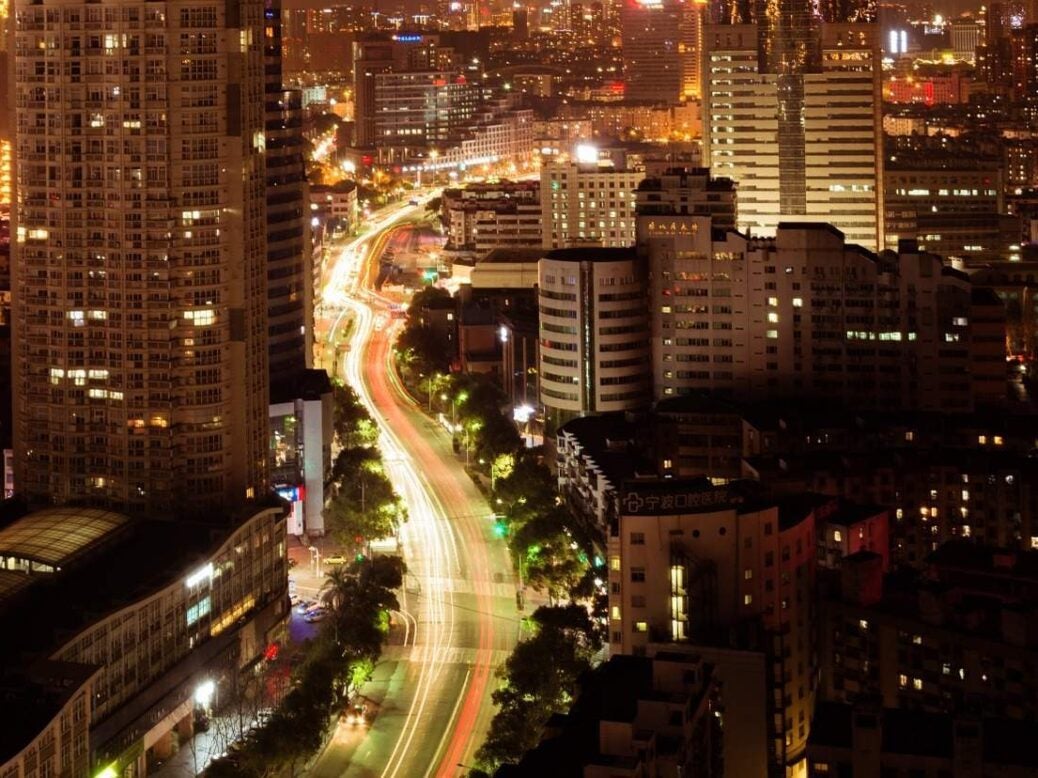 A raft of Asian cities are rising through the ranks to challenge the old favourites of property investors, writes Catherine Moye
At some point, every great athlete glimpses younger, more determined contenders warming up on the sidelines. As with athletes, cities that draw property investors face pretenders to their crowns. Paris may still ace most emerging-market cities in a face-off over human rights, glamour and cultural richness. But money talks, and when it comes to long-term financial gain it is to the challenger cities that courageous investors are now turning.
Alongside Savills' latest Resilient Cities Index it has added a separate list of eight challenger cities – younger, more flexible markets that are expected to climb the overall list over the next decade. Topping this list is Hangzhou (home to the Chinese e-commerce conglomerate Alibaba), while two more Chinese cities – the university city of Nanjing and port city of Ningbo – also made it into the eight. India was strongly represented with Mumbai, Delhi and Bengaluru, while Saudi Arabian cities Riyadh and Jeddah complete the list.
Sophie Chick, director of Savills' world research, says these cities have a rapidly expanding middle class and a preponderance of young over old blood. 'Our eight challenger cities are all likely to see substantial increases in their GDP and in household incomes, while their dependency ratios – the proportion of people of non-working age to those of working age – will either fall or rise at a lower rate than other major cities between now and 2028,' she explains. 'They are set to be young, prosperous and able to adapt to changes in the way the world operates at a faster pace than some better-known locations.'
China, in particular, is on global real estate investors' radar. However, its rapid growth has often been at the expense of urban-planning principles, with special interest groups favouring car-reliant, high-rise styles over newer, more environmentally aware ones.
Hangzhou is attracting tech companies and people who want to cluster near Alibaba. It is also one of China's most liveable cities. 'People are more willing to move [to Hangzhou] for a good salary and a lower cost of living than nearby Shanghai,' says Siu Wing Chu, Savills' managing director for Central China.
Similarly, the tech industry, along with its high-quality universities and research institutes, has pushed the Yangtze river delta city of Nanjing up the rankings, along with the Ningbo, whose port is one of the busiest in the world.
The Indian challengers of Mumbai, Delhi and Bengaluru have very different dynamics driving growth. Delhi is the seat of government, attracting businesses that need to be close to policy-makers. Mumbai is the financial capital. Bengaluru's science, engineering and tech industries all attract young talent.
Riyadh and Jeddah appear on the list as Saudi Arabia focuses on transforming its retail sector with the rise of e-commerce. With 33 million consumers spread across a large area, e-commerce has provided a way to get more goods to customers there.
Whether these cities' allure will see investors enriched or dashed upon the rocks in uncharted waters remains to be seen.
Read more