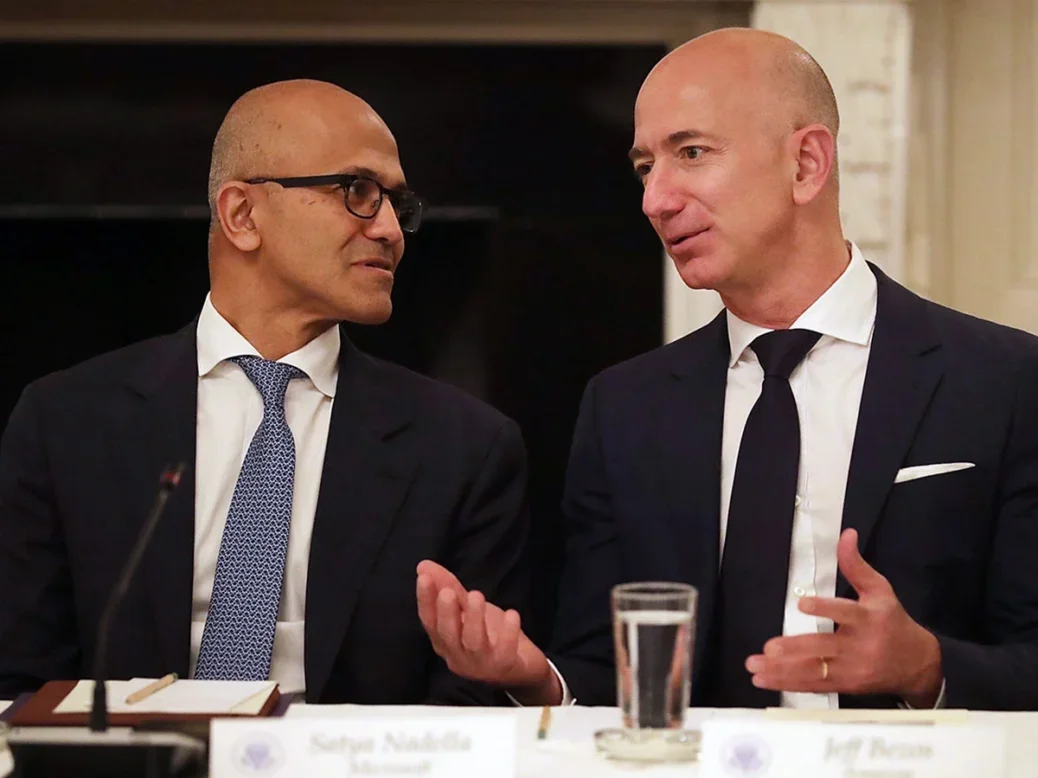 As companies look to weather turbulent economic storms and the role of CEO is more important than ever, the latest global analysis of company heads sheds light on new trends in their ascent to the top jobs.
Building strong networks and aiming to oversee business acquisitions are among key common denominators identified by Altrata's survey findings in its report, The Role of the CEO 2023.
But is there a magic formula to becoming a successful leader? Spear's speaks to industry leaders about the research.
Selecting a CEO candidate
Succession planning among wealth management firms is a topic Spear's has examined at length this month, as Robert Jackman investigates how major wealth firms have ignored their own advice when it comes to announcing who will take over from their leaders.
'Investors, particularly in public markets, don't react well to uncertainty or surprises, and nothing is more fundamental to the continued health of any organisation than an uninterrupted flow of capable leadership,' says Claire Skinner, leader of the Europe region at international headhunter and management consultancy Heidrick & Struggles. 
To this end, Altrata researchers found 82 per cent of current CEOs across the G7 indexed companies surveyed are internal candidates. This proportion is higher among the US S&P 500, and lower in the FTSE100.
'Given the luxury of time, most boards would likely opt for an internal candidate given that they will already have expert knowledge of the business,' explains Skinner.
'The desire to have strong internal candidates points to the benefits of continuity, consistency and familiarity that come from an internal succession.'
This is most true in the largest companies, where, as the report writes, 'given the greater stakes from a reputational and governance perspective for large publicly held firms, internal candidates offer a proven track record and a demonstrated ability to cope with the pressures of managing a public company.'
[See also: Analysing the world's most powerful family-run businesses]
Around half of internally promoted CEOs have been at their companies for 11-20 years. 
This is why it's key for firms to think about about fostering the talent internally, explains Luke Meynell, Managing Director of management consultancy Russell Reynolds Associates.
---
'These are CEOs who have grown with the business and have dedicated a substantial part of their career to the business before taking the top job,' Meynell says.
'While there is no set path to the CEO role, the key to CEO succession planning is developing a senior team with a broad skill set and a range of experiences.'
An internal candidate can create a feeling of consistency, particularly in times of rapid change. After the high-profile acquisition of Brewin Dolphin by the Royal Bank of Canada, 15-year Brewin Dolphin veteran Robin Beer was appointed to be the joint CEO once the two merge later this year.
At Penguin Random House, CEO Markus Dohle announced he would step down after an antitrust case blocked its merger with Simon & Schuster. New CEO Nihar Malaviya steps up from his role as president and chief operating officer of Penguin Random House US.
However, in smaller companies, the balance between internal and external CEO hires naturally evens out thanks to a much reduced pool of internal candidates.
When external CEO candidates are preferable
Yet, an internal candidate isn't always necessarily smoother, Skinner says, especially if the internal contest has been bruising for other internal candidates.
Most boards will usually opt to at least consider their external options, to make sure they are getting the best candidate.
'Should the Board opt for an external candidate, the incoming CEO will have a steeper learning curve,' Skinner says.
'Nonetheless, external candidates can bring significant benefits, with the ability to bring fresh ideas and perspectives which accelerate transformation and innovation.'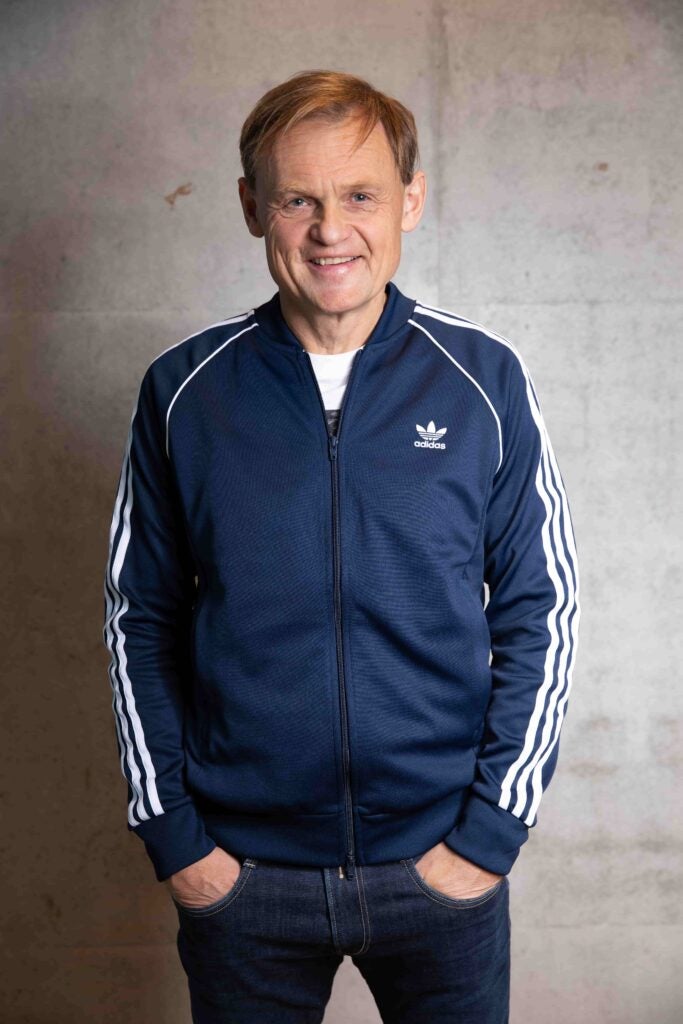 Adidas, for example, has brought in Norwegian former footballer Bjørn Gulden from a nine-year stint as chief of rival Puma, where he helped lift annual sales by over $5 billion annually.
Meanwhile, new Starbucks CEO Laxman Narasimhan came from consumer health company Reckitt after holding multiple C-suite roles at PepsiCo.
Of the 13 per cent of S&P 500 CEOs who are externally appointed, Altrata analysis shows the vast majority (78 per cent) were already in a CEO or President role, as major companies require candidates with fitting experience levels.
But, research by Heidrick & Struggles finds this has been declining in recent years. Its research found that 29 percent of CEOs newly appointed globally in the year up to June 2022 had not previously been a CEO; up from 17 per cent on the previous year. 
Pivoting power
Perhaps surprisingly, 43 per cent of the S&P 500 external hires are recruited from a different sector, showing companies value experience level and transferable skills over industry knowledge.
For example, 87 per cent of CEOs in the S&P 500 have experience acquiring a target business, and 60 per cent have experience on the seller side of M&A.
The UK sees a similar trend, 85 per cent of FTSE 100 CEOs have acquisition experience, and almost three-quarters have seller experience.
Many companies, Skinner says, are now looking for their leaders to have a broad perspective and understanding of issues that could affect the company and its stakeholders.
'One key trend is the need for CEOs to bring a point of view on a variety of societal and environmental issues,' she says.
'Future CEOs need to invest the time and effort to formulate an informed enterprise-wide perspective on issues ranging from climate change, equity and inclusion, AI etc.'
[See also: Women's wealth is growing – here's why advisers need to keep up]
How to become a CEO: connections and work history
Those interested in CEO-ship might be wise to brush up on their LinkedIn presence, as Altrata's analysis confirms leaders' resumes are about network creation as much as acquired skills.
The average partner at a consulting firm, for example, is directly connected to 54 CEOs, whether through career or board overlaps, or M&A or deal relationships, and has second-degree connections to 10,200.
---
But that's nothing compared to some of New York's most influential leaders.
Stephen A. Schwarzman, the billionaire CEO and co-founder of The Blackstone Group, has, by Altrata's calculations, amassed 19,869 direct connections with influential individuals throughout his career, not least during his time as head of global M&A at Lehman Brothers.
He is followed by JP Morgan's Jamie Dimon with 18,423 and BlackRock's Laurence D. Fink with 17,124.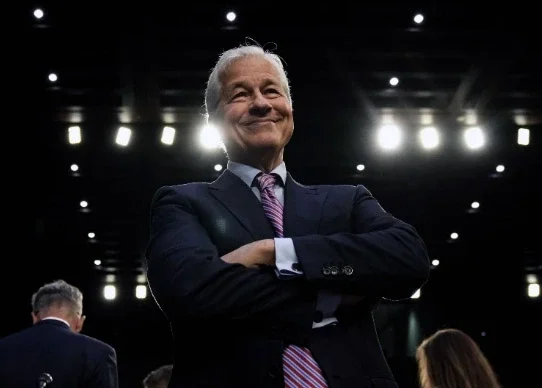 [See also: Why the world's wealthy are deserting the USA]
Where have CEOs made these connections? Overlapping career paths is a huge indicator, with some major companies dominating the work experience of S&P 500 CEOs.
In fact, one in 10 current S&P 500 CEOs have worked at General Electric at some point in their careers, and 9 per cent have worked at Proctor & Gamble.
In the UK, one in seven FTSE 100 CEOs have worked at CRH, followed by British American Tobacco, Carrefour and Shell.
---
And of course, some connections go further back. It will come as no surprise that Harvard dominates the Fortune 500. Even discounting executive education, 9.3 per cent of Fortune 500 CEOs are Harvard alumni, and 5.5 per cent went to University of Pennsylvania.
But Heidrick & Struggles' research shows that top tier schooling is becoming less important in the journey to CEO-ship.
---
Some 62 percent of new CEO appointments in the year to June 2022 had an advanced degree, down from 76 per cent the year prior.
'As boards rightly prioritise diversity, equity and inclusion there is a recognition that many exceptional leaders will not have had the opportunity to benefit from elite education,' Skinner says.
It appears that rather than a rigid formula, our ever-changing world is slowly creating more routes to leadership success as businesses seek wider pools of experience.