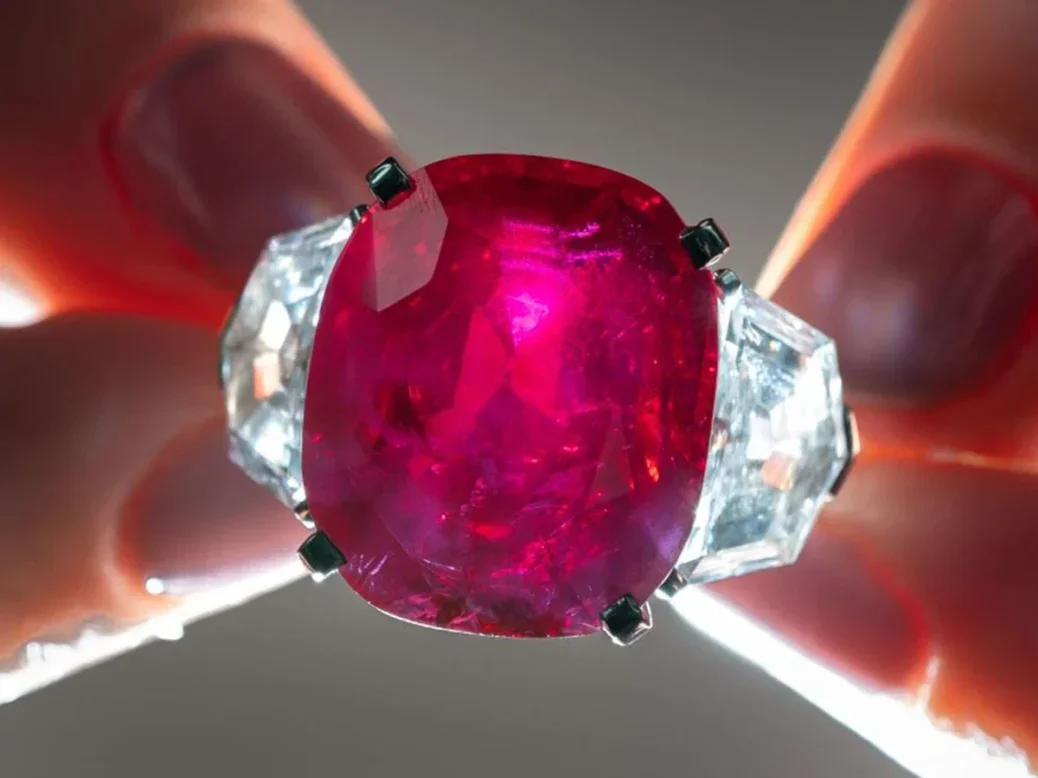 This article was originally published on 28 April to preview the sale of Heidi Horten's jewels and was updated on 12 May to reflect the auction outcome
When Austrian billionaire Heidi Horten died last year aged 81 she left behind a collection of precious jewels worth an estimated $150,000,000.
The 700-piece collection was auctioned in a landmark sale on 10 May that reached $156 million (£125 million), exceeding estimates and beating the previous $116 million record made by Elizabeth Taylor's extravagant jewellery collection in 2011.
The high-profile sale went ahead in Geneva shortly after Jewish human rights groups publicly called for a halt to the sale over Horten's late husband's links to the Nazi regime. Ms Horten's wealth was amassed from her husband, a Nazi party member whose riches grew when he took over the department stores of persecuted Jewish owners.
As anger grew, Christie's, which auctioned the jewels, said it would give some profits from the sale to Holocaust education
Max Fawcett, head of the jewellery department at Christie's Geneva, says: 'We took on this collection in the understanding that 100 percent of the final sale proceeds will go to philanthropic causes.
'We cannot erase history, but hopefully the money from this sale will go to do good in the future.'
Who was the jewel-adoring Heidi Horten?
A legend in the art world, Heidi Goëss-Horten, along with her husband Helmut Horten, began amassing an art collection in the 1970s that would grow to be worth an estimated $1 billion.
Horten, owner of Germany's Horten department store chain, died in 1987, leaving his wife with a fortune of her own that she keenly continued spending.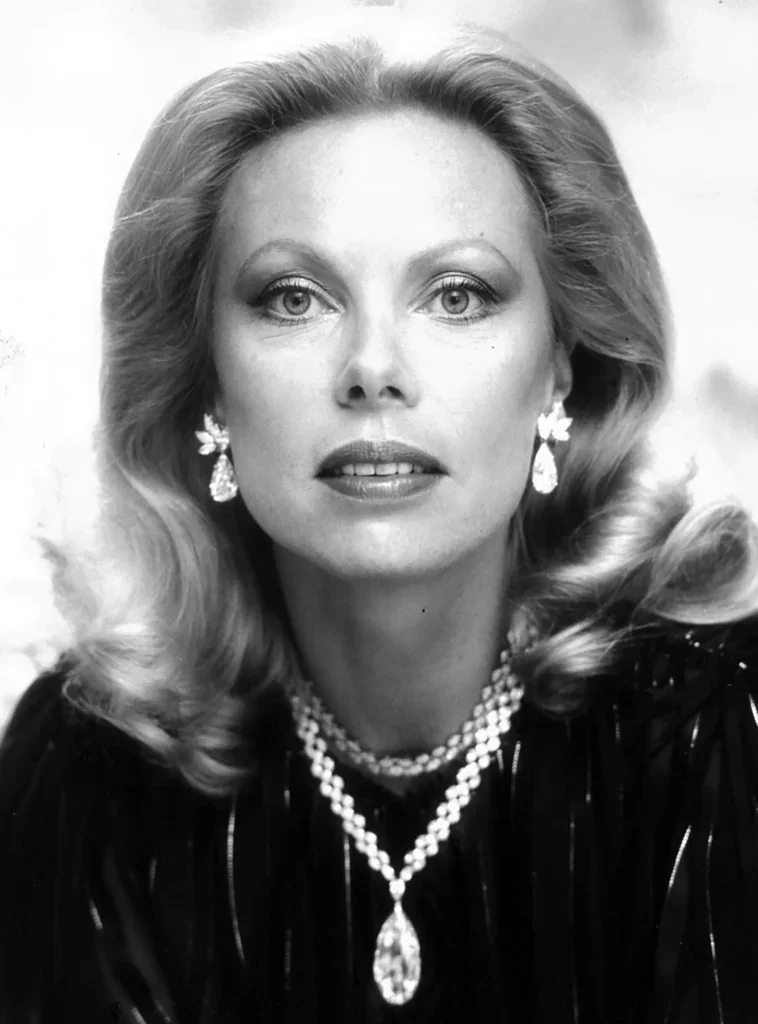 In 1996, she famously racked up a $22 million bill in a single week at Sotheby's, placing winning bids on works by artists including Pierre-Auguste Renoir, Paul Klee and Francis Bacon.
But art was not Goëss-Horten's only collecting passion. Indeed, as a 19-year-old bride in 1964 she began her married life with an incredibly important gem gifted to her by 51-year-old Horten, the flawless 31.06ct Wittelsbach blue diamond that had once been part of the Austrian Crown Jewels.
Goëss-Horten went on to sell the wedding jewel to London diamantaire Graff in 2008 for £16.39 million.
[See also: the new luxury designer signet rings for men and women]
A legend in the jewellery world
In jewellery circles, Horten gained mythical status in 2018 after she won one of the most coveted jewels to come to auction in decades: a pearl and diamond pendant that had belonged to French queen Marie Antoinette.
The sale at Sotheby's had generated fierce bidding but Goëss-Horten beat other collectors with a bid of CHF 36.427 million (£33 million) that made it the most expensive pearl jewel ever sold at auction.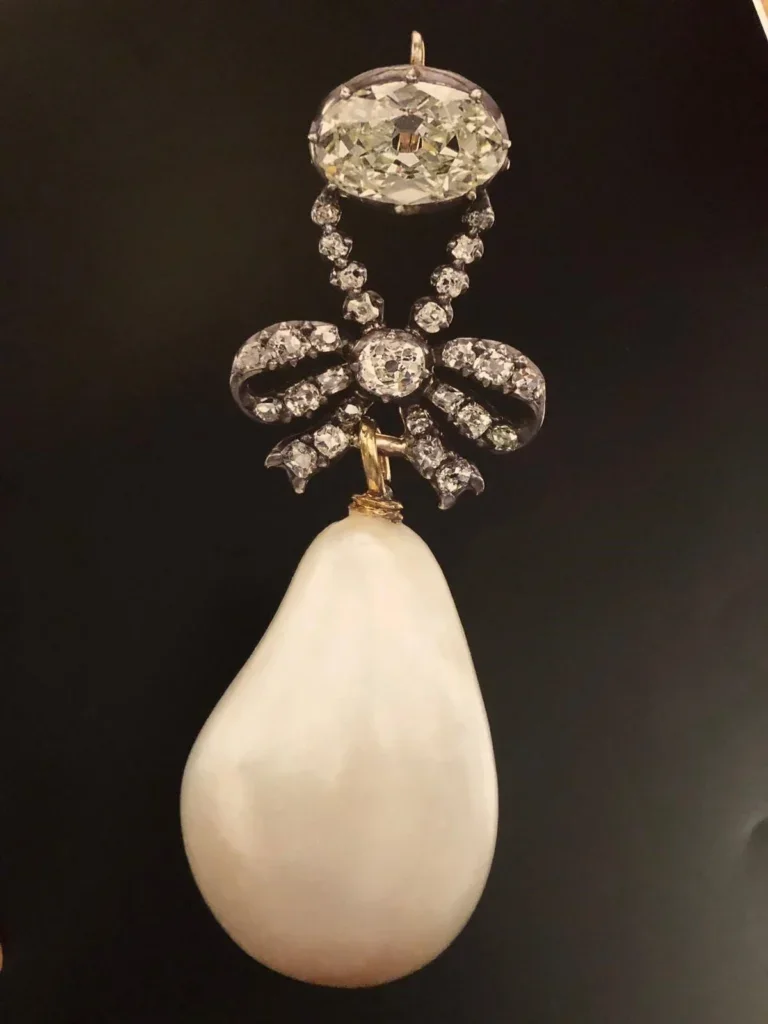 Goëss-Horten, who was worth an estimated $3 billion, later wore the pendant in public, attached to a triple strand of pearls, when receiving an order for her services to Austria.
Also an enthusiastic philanthropist, just 10 days before her death in June 2022, Goëss-Horten opened the Heidi Horten Collection gallery in Vienna, to put her art collection on public display.
Following her death – an unexpected passing at her home on Austria's Lake Wörthersee – it was announced that Goëss-Horten's entire jewellery collection would be put up for sale, with the proceeds to be donated to the Heidi Horten Foundation, set up in 2020 to support her museum.
Christie's tells Spear's the collection is 'off the Richter scale'.
There was one exception, however: Marie Antoinette's pearl remains on loan to the Heidi Horten Collection.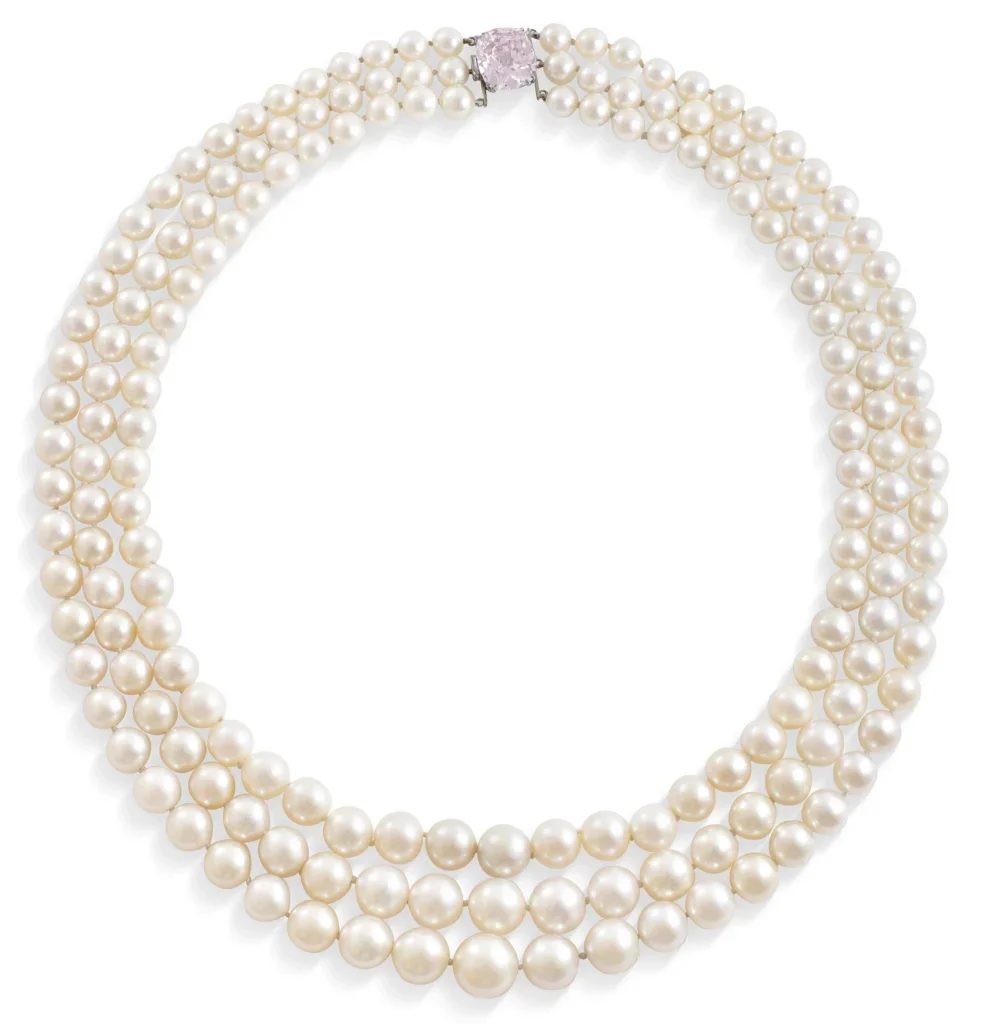 Although whispers of what Goëss-Horten's jewellery collection might contain beyond this famous purchase had been rampant among other collectors for decades, little was actually known until Christie's was appointed to handle the sale. The reveal turned out to be far more impressive than anyone might have imagined.
So large is the collection – more than 700 pieces – that it has been split into four sales under the banner The World of Heidi Horten, with the first 400 pieces coming up for auction at a trio of sales at Christie's Geneva in May.
The highest-value pieces were sold on 10 May, with the next-most-valuable jewels curated into a second sale on 12 May, and the remaining items open for bids in an online auction running to 15 May.
A final online sale of the remaining 300 pieces is being planned for November. The jewels have already been touring through Asia, and a portion of the collection was available for viewings at Christie's London last month.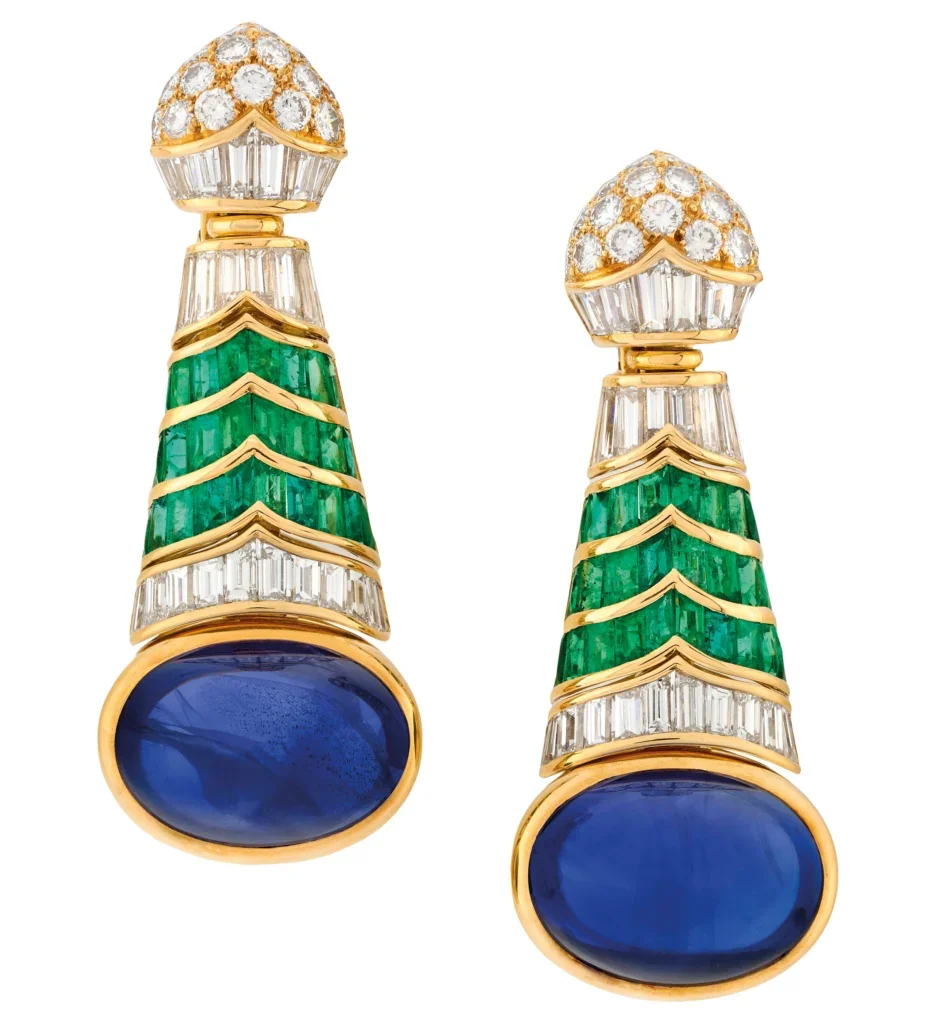 [See also: lifestyle advisers who are top of their game]
Expert's view of the Heidi Horten collection
Henry Bailey, head of the jewellery department at Christie's in London, describes The World of Heidi Horten sale as being 'off the Richter scale' compared to anything he has seen before.
The Christies team had to 'contain our excitement' when seeing the collection for the first time to complete the valuation, he says, as the scale and importance of the jewels was so astounding.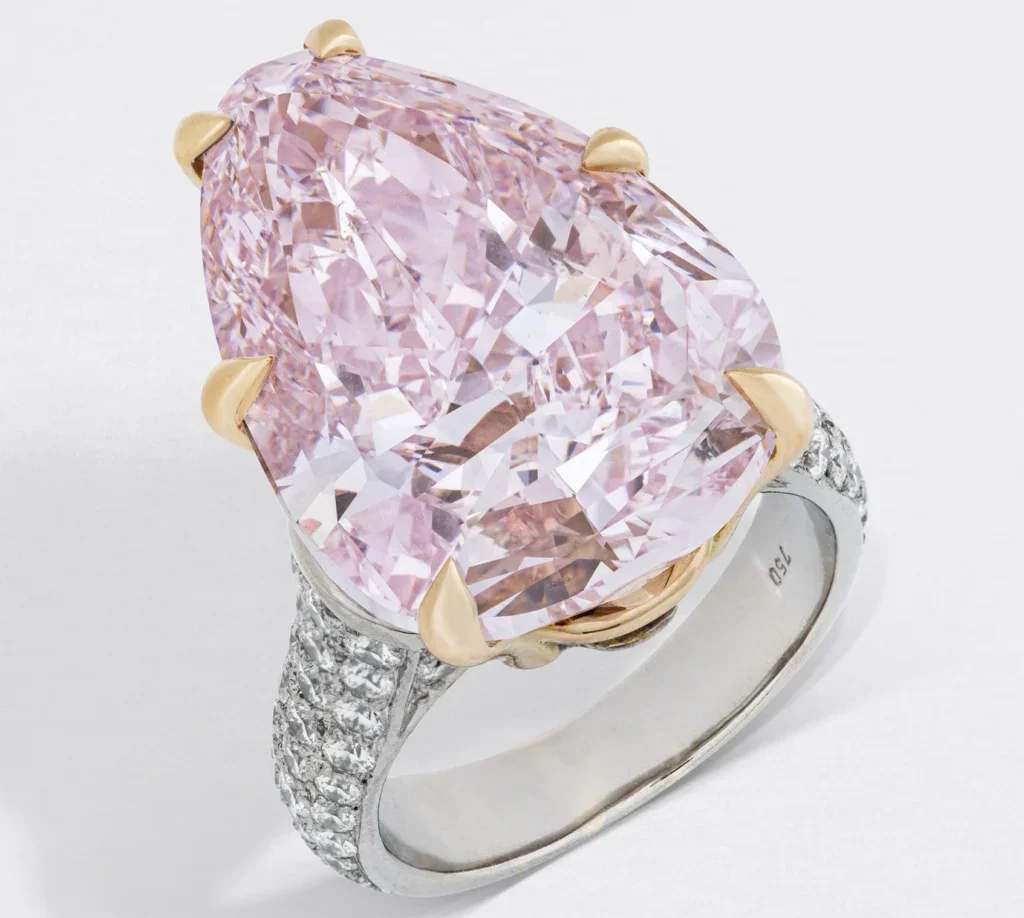 'What is most striking about this sale is the scale,' says Bailey. 'It's unprecedented, and is set to be the largest single-owner collection of jewellery ever to be sold at auction.'
Christie's estimate that the sale would bring in around $150 million was not far off.
Previously only two single-owner jewellery collections have breached the $100 million mark at Christie's: the 2011 sale of Elizabeth Taylor's jewels, which achieved $116 million, and the $109 million sale of Indian jewellery and precious object owned by the Al Thani family in 2019.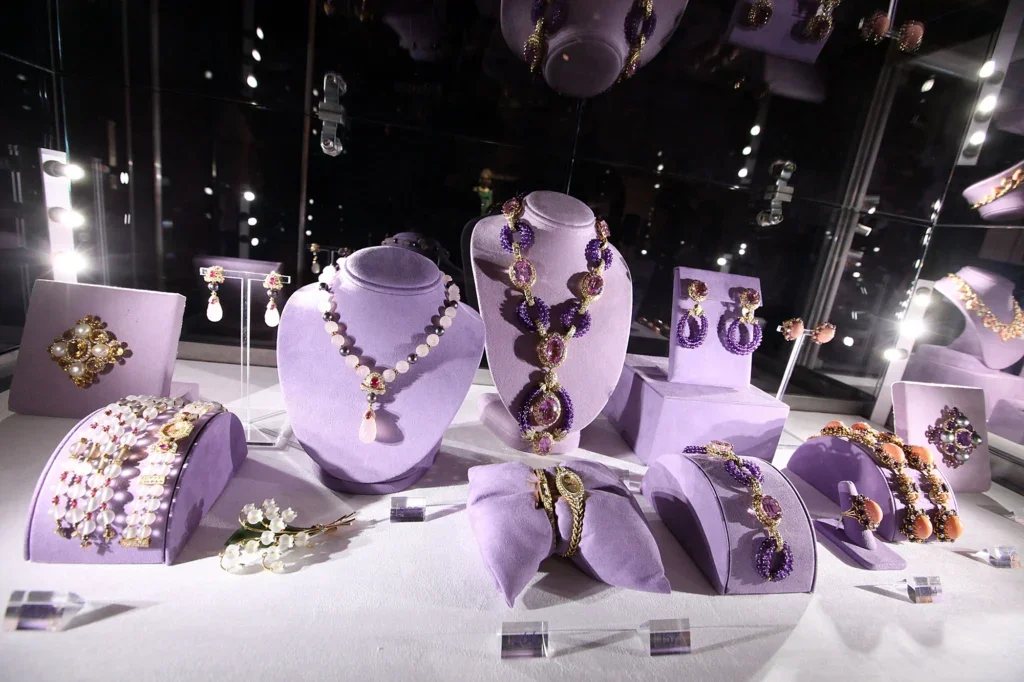 'It is certainly poised to be a landmark sale,' affirms Bailey. 'Even though it was publicly made aware how important [a jewellery collector] she was when she purchased Marie Antoinette's pearl, nobody quite understood the extent of her collection.'
Unlike her artworks, visited by up to 800 people a day at her museum, the Christie's sale will be the first time the public has ever been given a glimpse into the entirety of Goëss-Horten's jewellery collection.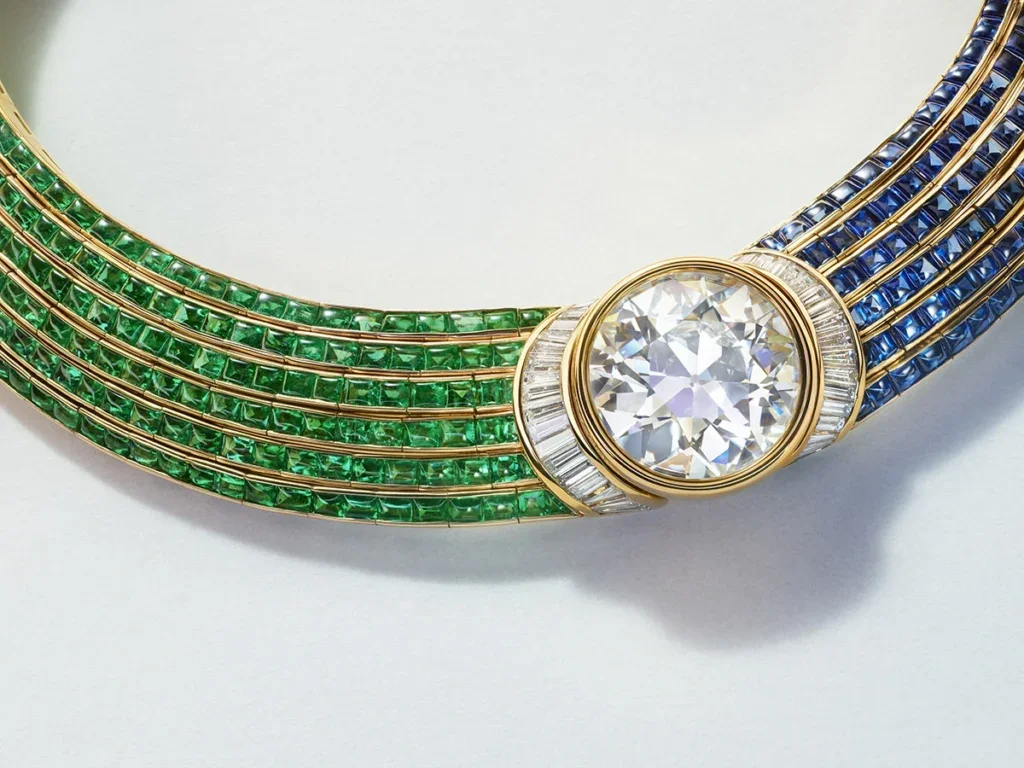 [See also: horse therapy holidays are the latest in luxury wellness]
Bulgari and Van Cleef & Arpels make up notable pieces
The top lot within The World of Heidi Horten sale is expected to be a white gold and diamond Cartier ring set with the Sunrise Ruby, a 25.59ct pigeon-blood Burmese ruby.
The ring previously sold for $30.42 million at Sotheby's Geneva in 2015 to 'an anonymous buyer', and Christie's expects it to achieve between $15 million to $20 million next month.
Another famous gemstone within the sale is the Briolette of India, a 90.38ct colourless diamond.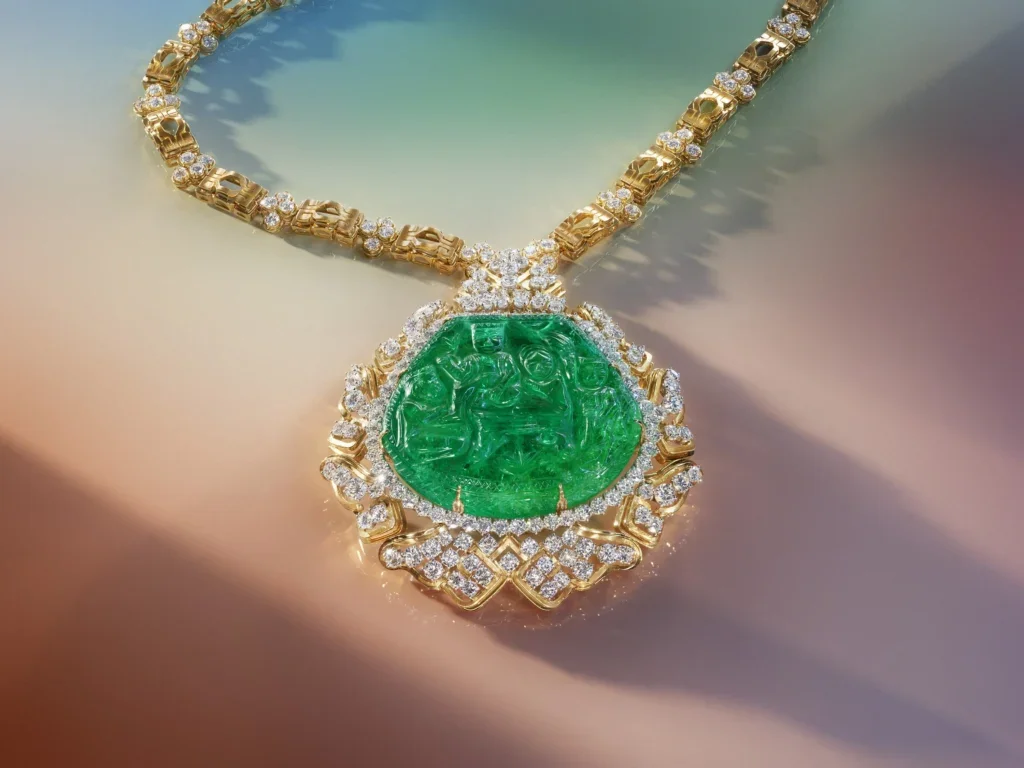 Its history can be traced back to the first half of the 12th century, when it was acquired by Eleanor of Aquitaine, the Queen consort of King Louis VII of France, making it the oldest diamond on record. Goëss-Horten bought it from Harry Winston in 1971, set onto a lavish diamond necklace.
Goëss-Horten also bought a triple strand of natural saltwater pearls from Harry Winston, which closes at the nape of the neck with a clasp boasting an 11.15ct cushion-cut fancy light pink diamond.
Bailey expects the pearls to be one of the top lots of the sale, while another of his picks is a 1924 Van Cleef & Arpels Egyptian Revival sautoir set with diamonds, rubies, emeralds and onyx.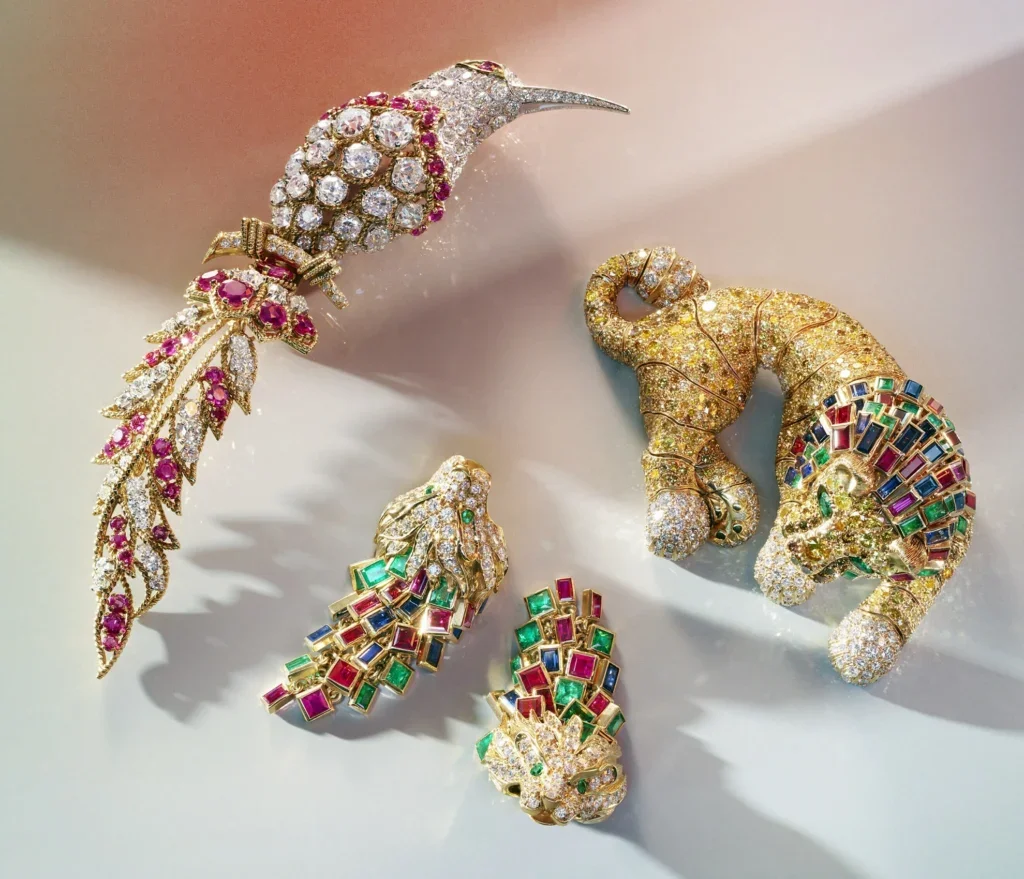 'It reflects the Egyptomania of the early 1920s,' says Bailey. 'It is extremely rare; only two were created and nobody knows the whereabouts of the other.' Goëss-Horten originally bought the necklace from Christie's in 2018 for CHF 4.33 million (£3.89 million).
The scope of Goëss-Horten's collection is impressive, ranging from practically priceless historical artefacts to playful pieces that Christie's expects will be picked up by bidders for around $10,000. But there is one maker that she returned to again and again: Bulgari.
Goëss-Horten is believed to have been one of the top five Bulgari collectors in the world, and this is reflected in the sale with more than 130 signed pieces listed from the luxury Italian fashion house.
Perhaps the most spectacular of these is a brooch in the shape of a comet, set with four important fancy coloured diamonds: a heart-shaped pink, a pear-shaped orange, and blue and yellow marquise-cut diamonds.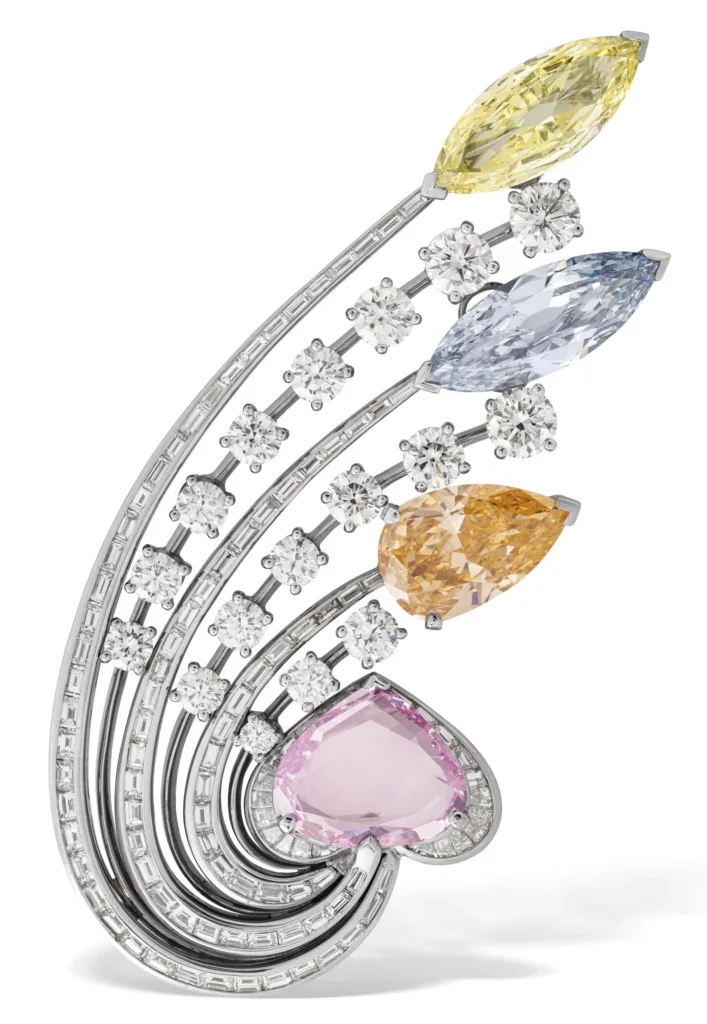 'Individually, these are all top stones, and as a jewel this is extremely exciting,' points out Bailey.
Goëss-Horten was not a connoisseur that lived by the phrase 'little and often'. Instead, she was a ravenous curator of jewels, driven by a passion for seeking out the very best examples of historical eras, styles, makers and gemstones.
Her pursuits led to her to privately amass what could well be considered one of the world's most impressive collections.