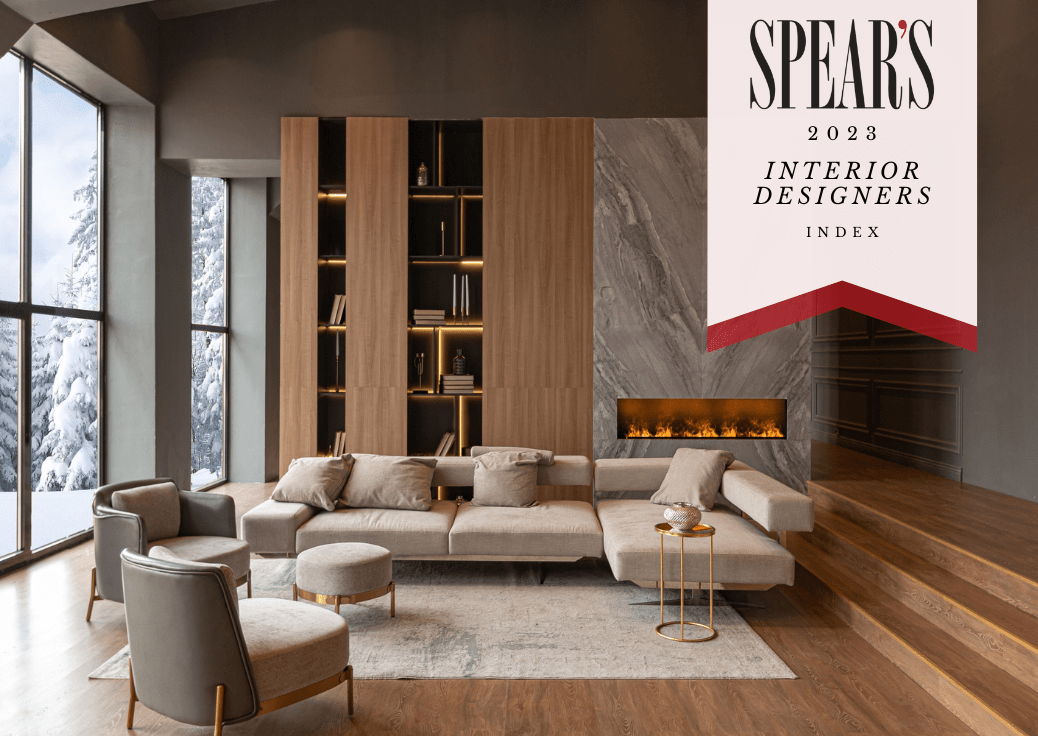 Welcome to our rankings for the best interior designers for high-net-worth individuals in 2023. From designing large estates to private jets and yachts, our Top Recommended advisers can seamlessly elevate and beautify any space.
High-net-worth homes can be beautiful places in the most sought-after neighbourhoods, but busy people with businesses to run and family demands can't always find the time to make the best of them, especially if they have a number of houses in different locations.
Interior designers can take over the process and ensure that all of your spaces are finished to the standards you require. Our selection of advisers work across continents —from Europe to the Middle East — for clients who expect perfection.
Whether it's a country house, a city apartment, a yacht or a private plane, these are the designers that can make any space into a home.
Explore the full 2023 edition of the Spear's Home & Design Index here:
Spear's publishes annual rankings of the top private client advisers and service providers to HNWs. These are drawn up on the basis of peer nominations, client feedback, telephone and face-to-face interviews, data supplied by firms, as well as information gathered by the Spear's editorial and research teams.
The interior designers featured are included in the table below, along with their Spear's ranking and focus. 
Click on the individual names to be directed to more detailed profiles of each adviser on spears500.com. (The table is ordered by ranking and then alphabetically by surname.)