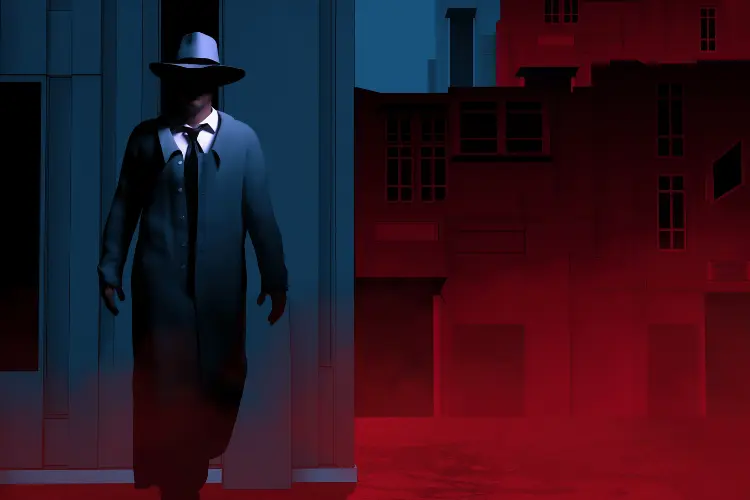 'I was a bundle of nerves as I prepared to cross the border as a wanted man. I started to imagine the moment I presented my passport, and the look on the officer's face when he saw that I had an Interpol arrest warrant in my name. I imagined being put into a detention centre. I could see the months that I would spend in a spartan cell, and the drawn-out court proceedings as I fought my extradition. I didn't even want to think about the horrors I would be subjected to after that.' 
Those are the words of Bill Browder in his 2016 bestselling novel 'Red Notice', which recounts the difficulties he faced when Russia attempted to file an Interpol Red Notice against him under the justification that he had committed tax evasion.
In truth, Browder — who until 2005 was the largest foreign investor in Russia — had managed to expose corruption and fraud among some of the highest authorities in the country, alongside his lawyer Sergei Magnitsky.
As Browder's evidence began to mount against senior officials, the accused scrambled to cover their tracks leading to the arrest and death of Magnitsky. Browder however remained a free man much to the displeasure of President Vladimir Putin who sought to put him behind bars using the most powerful tool of soft power at Russia's disposal: an Interpol Red Notice.
[See also: Time for a new Iron Curtain, says Bill Browder]
What is an Interpol Red Notice?
Interpol describes itself as 'The International Criminal Police Organisation'. It acts as a platform for states to work together and exchange information on criminal activity, ranging from financial crime and corruption to human trafficking and terrorism.
When an individual has been found to be partaking in illicit activity, a country or international tribunal may issue an Interpol Red Notice. A Red Notice goes beyond the exchange of information and acts as an official request for police forces across the world to provisionally arrest the accused.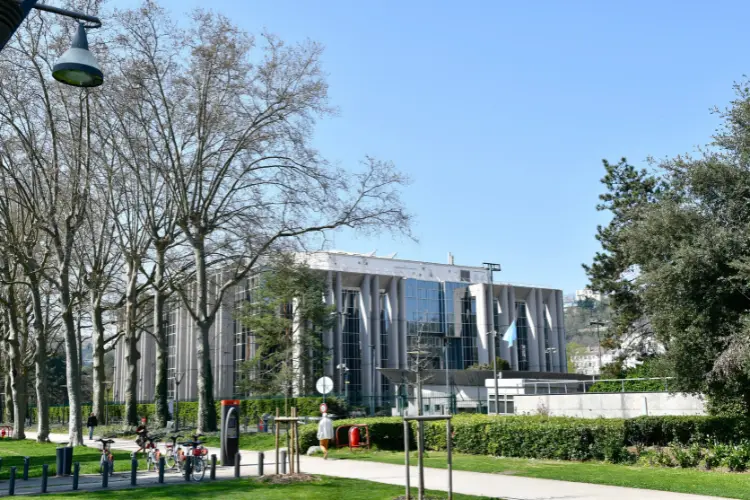 A Red Notice is not an international arrest warrant. According to Interpol, a Red Notice is simply a request and 'countries are able to apply their own laws in deciding whether to arrest a person'.
Consider Interpol as a global police force and a Red Notice essentially as a wanted poster — albeit one that flashes across every screen of every police officer across the world.
How are Red Notices being misused?
When a country submits their request for a Red Notice to be filed, it is first assessed by the Interpol National Centre Bureau. Requests are fielded to ensure that they are not motivated on political, religious, military or racial grounds. 
But questions have now begun to mount as to whether the fielding process is rigorous enough to prevent illegitimate Red Notices from slipping through the cracks.
An illegitimate Red Notice would pertain to any case filed for reasons beyond Interpol's remit. In recent years, there are two types of cases that have most often crossed the desks of Spear's network of immigration lawyers and criminal lawyers: Red Notices that have been filed for political reasons by authoritarian regimes or those that have been used as leveraging tools in commercial disputes.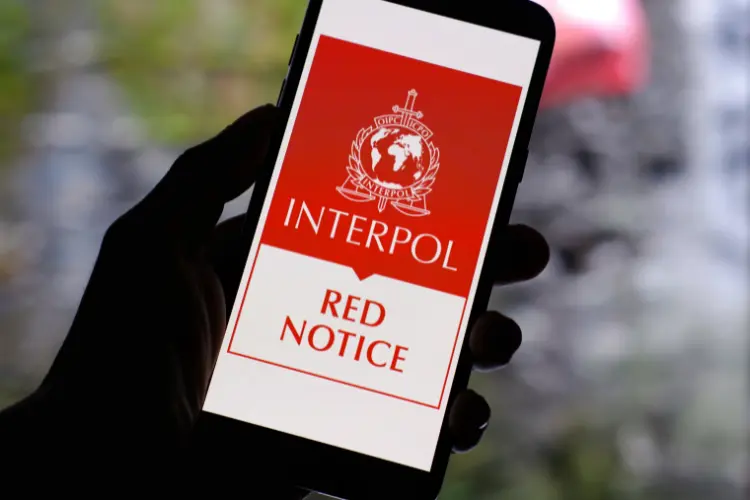 It's the latter that is proving most worrying for HNWs, according to Kingsley Napley partner, Rebecca Niblock, who has seen an uptick in Red Notices being filed for reasons that can't be substantiated with concrete evidence. 
The threat of business adversaries
This tends to occur when a business transaction takes place in a high-risk jurisdiction i.e. a state that may lack a fair and robust court system.'In some jurisdictions, it's quite easy to get a criminal conviction especially in relation to something that isn't a criminal offence in all countries,' Niblock says.
She points to Middle Eastern countries where she used to deal with clients who had Interpol Red Notices filed against them for bounced cheques. While it is no longer considered a serious criminal offence in the region, it once carried a prison sentence and asset seizure.
[See also: UK discriminating against 'rich Russians', says international lawyer]
In these jurisdictions, she cautions that an ordinary act (such as a bounced cheque) can be reframed as a crime and exploited by a business adversary — much to the adversary's advantage when the accused stands to lose their assets or have their assets frozen.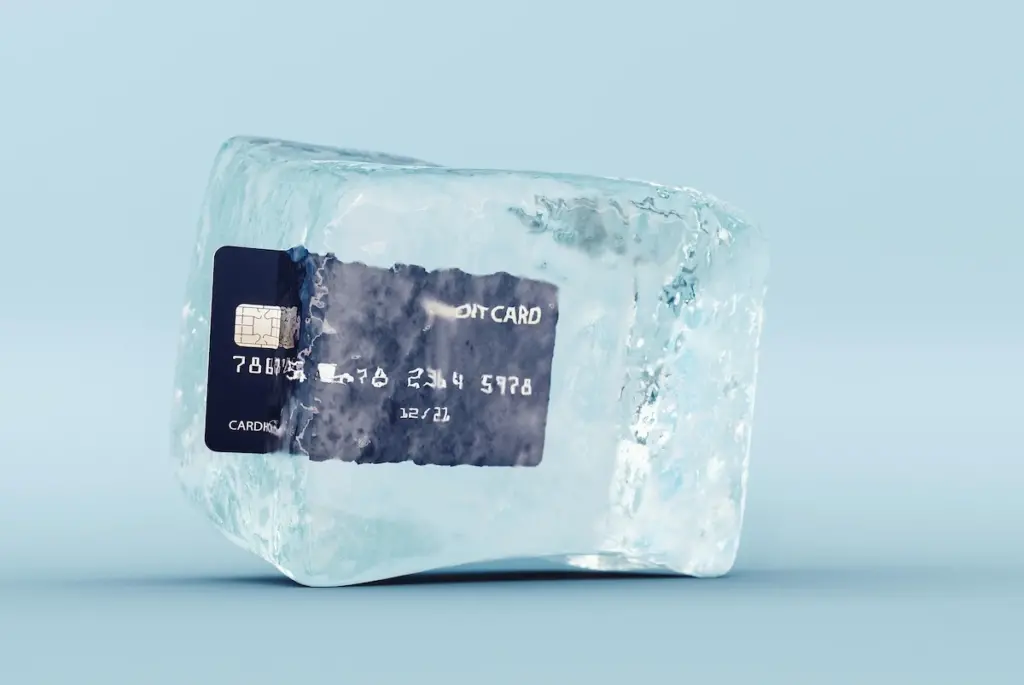 HNWs conducting business in high-risk jurisdictions are particularly at risk from business adversaries with political connections willing to file Red Notices under dubious or false claims to undercut a competitor's business. 
Matt Ingham, a partner at Payne Hicks Beach, tells Spear's that he has seen cases where clients have business competitors linked to politicians and judges. In these circumstances, Red Notices have been used as 'opening salvo for corporate raiding' in order to 'appropriate [the accused's] efforts or buy [their business] at an undervalue'.
The threat from authoritarian regimes
The Red Notices that prove most difficult to resolve are those that have been filed by leaders or top officials of a state against an individual to whom they hold a personal vendetta.
Bill Browder, CEO of Hermitage Capital Management and once Russia's largest foreign investor, is one such case. After he exposed widespread fraud amounting to $230 million among Russian government officials, he tells Spear's he became a target of President Putin who attempted to file multiple Red Notices against him (under the claim that his company was evading tax) in order to have him extradited to Russia.
In this instance, Browder's commercial practices had been used as a justification for the Russian government to file a Red Notice against him, regardless of the underlying political reasons.
While Interpol ultimately rejected the Red Notices against Browder after public outrage, HNWs who conduct business in such jurisdictions run the risk of their commercial practices being used against them.
How to avoid having a Red Notice filed against you?
HNWs should consider the implications of their business transactions and where these transactions are being conducted.
In high-risk jurisdictions, one is far more likely to face legal challenges compared with countries with court systems that have a more stringent rule of law. Spear's finds that as of 24 July 2023, there are 6,957 Red Notices (that have been made public) and 3,210 (46 per cent) of these have been filed by Russia.
If one wishes to continue doing business in a high-risk jurisdiction, it is best to consult an experienced lawyer. Ingham recommends people take both legal and geopolitical advice before continuing.
'It's not enough to get told that you're working within the law of that jurisdiction, you need to understand the risks,' he says. 'There can be a Western naivety that the court systems [in other countries] are safe but in most of these high-risk jurisdictions, you can have judgements skewed against you.'
[See also: The top immigration lawyers for high-net-worth individuals]
How to find out if a Red Notice has been filed against you
If you have reason to believe that a Red Notice has been filed against you, your identifying information can be found on Interpol's Wanted Persons database. In the case that your information is not found on Interpol's public database, then a Private Red Notice may have been filed against you. A Red Notice may be kept private if it relates to controversial and sensitive information.
If you suspect that a Private Red Notice has been filed against you, Niblock encourages people to write to Interpol. She tells Spear's that 'Interpol will either confirm that a Red Notice has been filed or will say "we are neither confirming nor denying" which is a pretty good indication there is one.'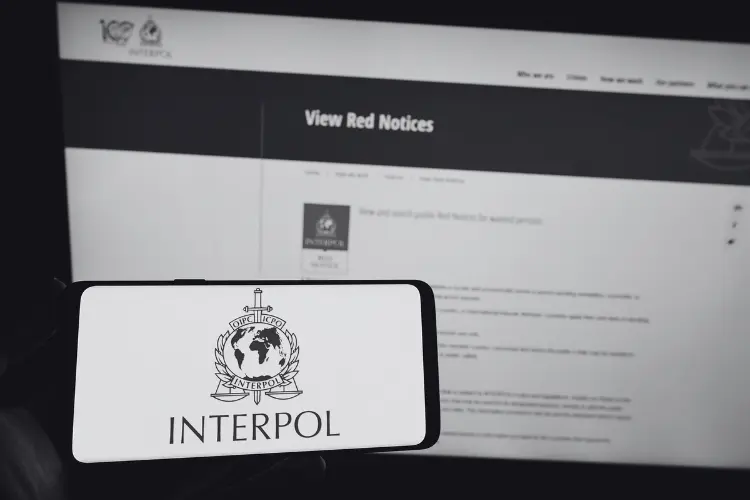 A less convenient mechanism through which individuals often find out that a Red Notice has been filed against them is when they are crossing an international border.
In these circumstances, Niblock says that the best case scenario is being held and questioned by security for several hours. The worst case scenario is that an individual is extradited to the country that has requested their arrest.
A Red Notice has been filed against you. What's next?
Both Public and Private Red Notices can be especially problematic for HNWs given the interruption to travel and the associated reputational ramifications. Accused individuals will also have restricted access to banking facilities.
Ingham says that Red Notices 'are picked up by global compliance search engines curtailing banking relationships very quickly.' Niblock concurs and says that in the current economic climate, banks have a low appetite for risk.
'They might just off-board you unless you've got very good relationships with your bankers.'
[See also: Why are HNWs' bank accounts being closed without explanation]
By the time a lawyer has negotiated for the removal of the Red Notice (either with the country requesting the arrest or the Commission for the Control of Interpol's Files) which can take up to nine months, the damage may be irreparable.
If the risk seems too great, it may be time to rethink your business practices and transactions. If the payoff of these practices outweighs the risk, then in the words of Bill Browder, 'the less people know about how sausages and laws are made, the better they sleep at night.'