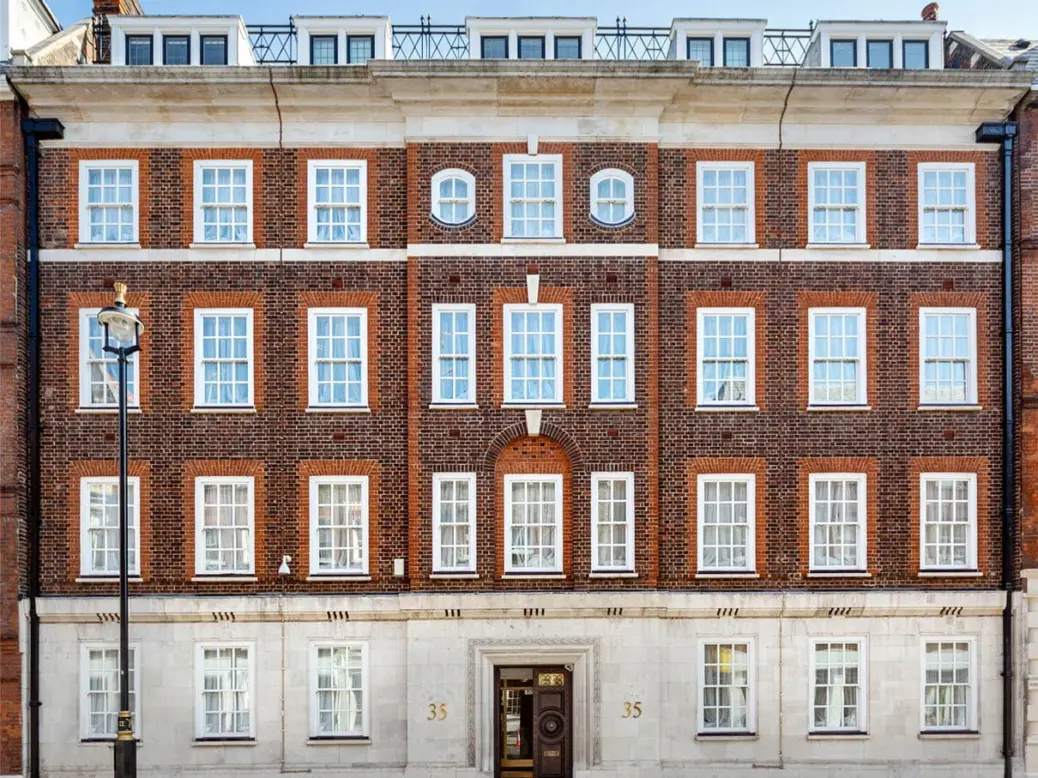 Institutional investors have long been the big players in global commercial property but economic turbulence and high interest rates are changing the game.
The super-rich are taking advantage of market uncertainty and rising rates to snap up commercial real estate investments, especially in London.
Globally, private investors outpaced institutions as the most active buyers in commercial real estate for the first time last year, according to Knight Frank's 2023 Wealth Report. 
They purchased the equivalent of $455 billion in commercial real estate investments, representing 41 per cent of the global market. Institutions, such as private equity funds, spent around $440 billion.  
In London, interest from private buyers is particularly strong. Earlier this year Knight Frank forecast that UHNWs and family offices would jump to £2.4 billion ($3 billion) in 2023, on London office space transactions in 2023, accounting for 25 per cent of the predicted total spend of around £9.5 billion ($12 billion), though this figure is now unlikely 'as the market has softened significantly,' the property consultancy says.
In 2022, private buyers invested £1.5bn in London office space, accounting for around 20 per cent of transactions. Just under 45 per cent of the private cash spent on London commercial property last year came from foreign investors, according to Knight Frank. 
The firm predicts that this trend will continue to grow, with the UK in second place to the US as the most popular global destination for private capital. London itself, even with Knight Frank's revised figures, remains second only to Singapore as the world's most attractive destination for foreign investors.
The property consultancy predicts office space will be a 'top target' for private investors in 2023.
[See also: The best property advisers for HNWs in 2023]
What's behind the super-rich's strong interest in commercial spaces?
For one thing, uncertain institutional investors are more likely to be sitting on the sidelines at the moment, says Knight Frank's head of capital markets Nick Braybrook, an industry veteran with two decades of experience. 'Overall turnover levels have obviously reduced… but of that smaller amount, private wealth has a much larger proportion,' Braybrook says.  
While institutional buyers may have outbid private investors in the past, many are now 'very risk averse' given current market conditions and high interest rates, Braybrook adds. 
On the other hand, overseas buyers, who are less constrained by internal acquisition procedures than their institutional counterparts, may see the appeal of buying commercial property 'at a 20, 30 or 40 per cent discount to where they were at the peak of the market,' Braybrook says.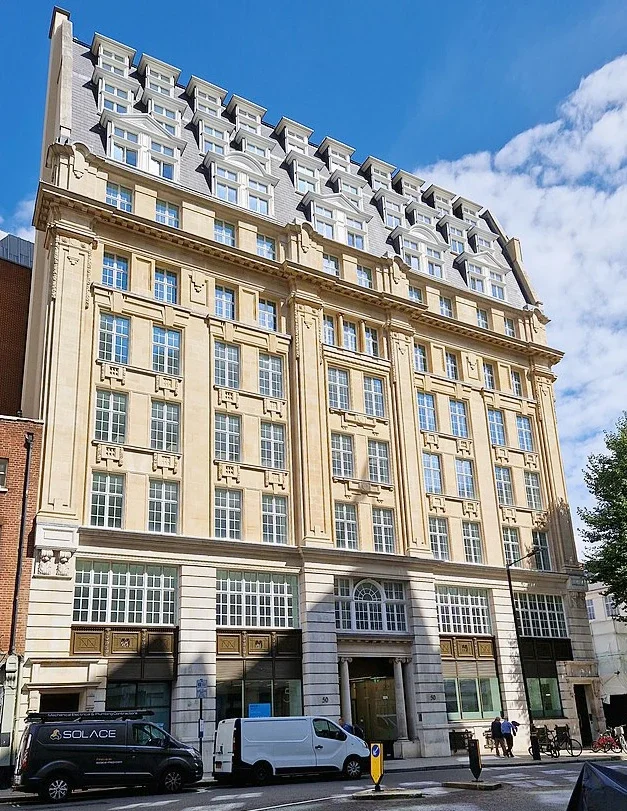 'There are very good deals in the market if you are fast, and if you are a cash buyer,' says Byron Baciocchi, chief executive of Unica Capital, an active property investment firm in the prime London commercial and residential markets.  
Commercial tenants providing stable long-term income 
On a global scale, Braybrook says buyers recognise London to be a 'very secure place' to put their funds. He believes 'even after Brexit, the country is still very strong'. 
Meanwhile, Alex James, who heads private client advisory at Knight Frank, says that private capital is setting its sights on London's commercial property market because of 'attractive pricing and stable income from well-located assets with tenants on long-term leases.' 
And, post-pandemic, there appears to be no shortage of tenants looking for new space. The demand for high-quality offices has kept Knight Frank busy, with The Times reporting that strong office-occupier markets helped drive record revenues growth at the property consultancy last year. 
Earlier this year, Knight Frank advised on the £350 million sale of property giant Landsec's One New Street Square to the privately-owned, Hong Kong-based Chinachem Group.  
The building, near Chancery Lane, serves as the UK headquarters of Deloitte LLP, which has a 14-year lease term and pays annual rent in excess of £16 million.
'They are a fantastic tenant – you always know they are going to pay their rent on time,' Braybrook says. 'It was a pretty exceptional building, with fantastic ESG credentials,' he adds.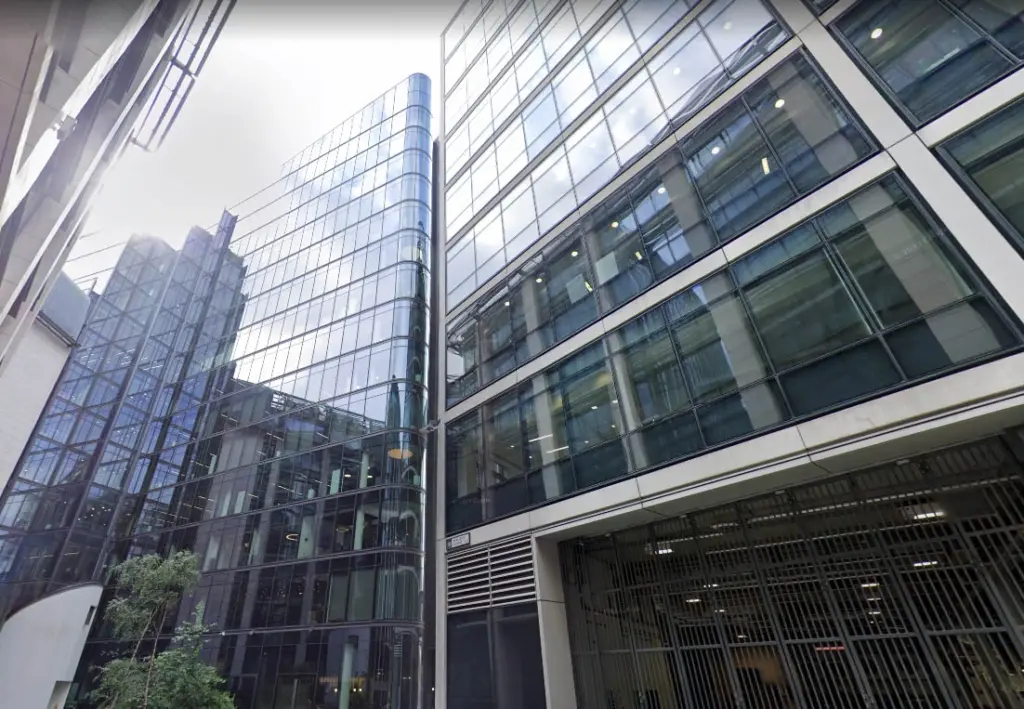 Many private buyers enter the market after finding their feet with luxurious residential investments. '[That's] easy to understand — do you like the location? Do you like the space? It's an easy way into the market,' says Braybrook. 'Very quickly their attention turns to commercial investment … it's a natural stepping stone.' 
Braybrook says that in an age of intangible investment opportunities, private buyers appreciate being able to visit a property asset, view the bricks and mortar and take in their surroundings. 'I think it's a very appealing way of investing money.' 
The historic 50 Broadway building, built in Westminster as the headquarters of MI6 in the 1920s, was bought by an unnamed HNW in February for over £100 million, in a sale assisted by Savills.
Close to the Houses of Parliament, the UK government is set to occupy the building for more than 15 years. The building's former owners, Israeli financial firm Harel, along with development partner Valeo Capital, gave the building a modern refurbishment, making way for more than 70,000 square feet of high-quality office accommodation.
Another early 20th century Westminster building sale with a government tenant is 35 Great Smith Street, recently bought by Unica Capital and currently home to the Secretary of State for Housing, Communities and Local Government. 
Following a strategy to acquire historical buildings, Unica's Baciocchi says he looks for investments with strong tenants and where buildings will be in 'just under perfect condition' for at least a decade.
Getting ahead of future supply issues
Despite a dramatic increase in remote working, central London office space is in high demand from commercial tenants – something property experts warn private buyers entering the market to bear in mind.  
By 2026, Knight Frank predicts the city will face a significant shortage of what the firm calls 'best-in-class' office space – a supply gap of more than 10 million square feet. 
Philip Hobley, who heads Knight Frank's London office, says the prospect of new building projects has been hampered by rising debt and construction costs.
He warns of an increasing market polarisation between 'the best' super-prime commercial real estate and 'the rest' — creating a 'risk of many lower quality, less sustainable assets becoming stranded or obsolete'. 
'It's been a difficult time to have the confidence to build new buildings, so there haven't been anywhere near enough … going forward, we are predicting real shortages,' says Braybrook. 
At the start of 2023, office demand in London exceeded the 10-year average, in a boost driven by insurance and financial sector occupiers, according to Savills research released in March.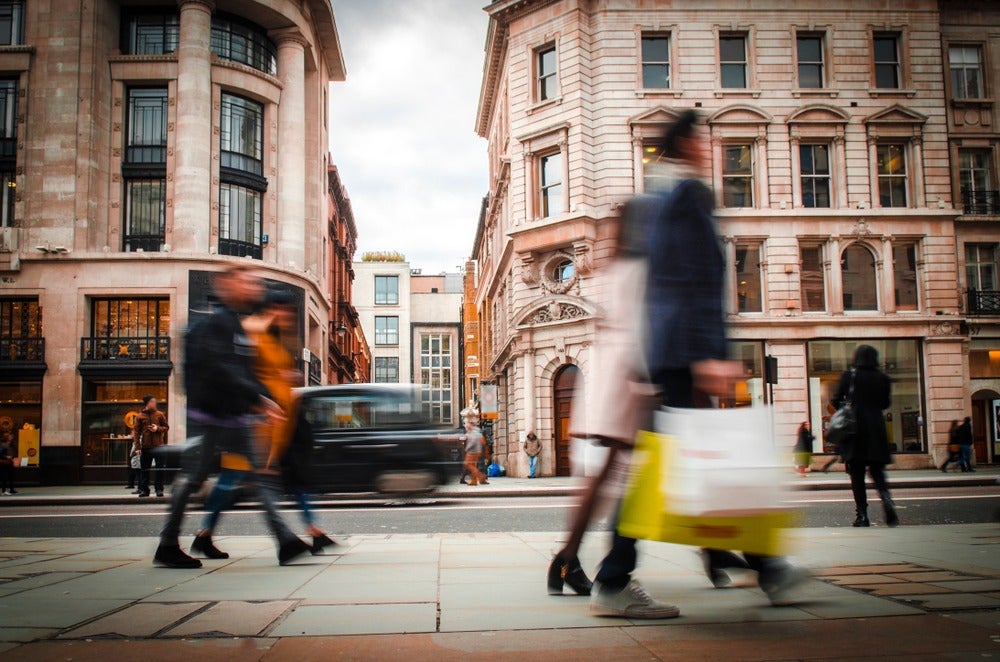 [See also: The power of 'one', why so many luxury residential projects include the number one in the name]
Jon Gardiner, head of Central London office leasing at Savills, commented: 'The challenge going forward will be meeting demand, and much of this in the near term will need to be through high quality refurbishments.'
While uncertainty abounds and interest rates are high, both Braybrook and Baciocchi are optimistic about the market's long-term appeal.
'As a long-term investor, you've only got to look at real estate over the last few years, it's been a great performer,' Braybrook says. 'Despite all the ups and downs, the market has generally recovered well each time.' 
'If you take the last 100 years, you can see there are periods to buy and periods to sell,' Baciocchi says. 'And I think 2023 and 2024 is really the period to buy'.