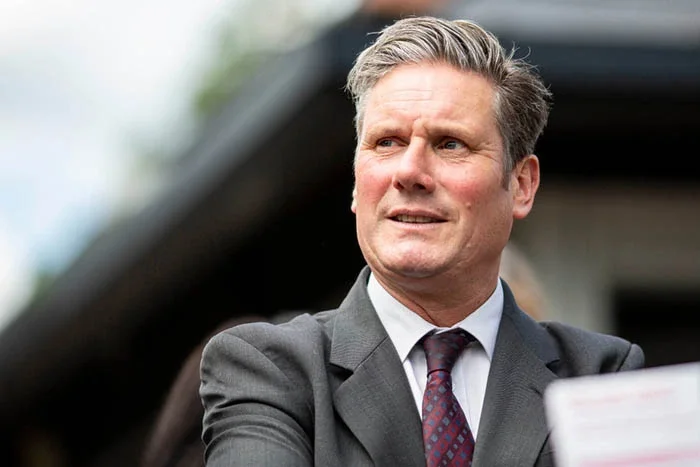 Sir Keir Starmer's keynote speech during the Labour Party conference was beset by a chaotic start when a protester ambushed the stage to 'glitter bomb' the party leader. 
[See also: Spear's 500: Security, Intelligence & Investigations Index]
Despite the disruption, Starmer appeared to take it in his stride. 'Protest or power, that's why we've changed,' he said before continuing with his speech. Speaking the following day, Starmer added that he had been absolutely determined that this wasn't going to ruin what has been 'four years of really hard work'.
Where was security?
It is understood that there were both Metropolitan Police officers and venue staff from ACC Liverpool, where the conference took place, present in the hall during the speech. The Met, which provides round-the-clock protection for Starmer, has not commented. ACC Liverpool said in a statement that a 'highly trained stewarding and security teams ensured the incident was dealt with appropriately'.
Yet the fact remains that the People Demand Democracy protester, who has since been arrested, was able to reach Starmer on stage and remain within an arm's reach for several seconds – 10, according to some estimations – before security staff reached the pair. 
[See also: The best security, intelligence & investigations advisers for high-net-worth individuals in 2023]
Labour shadow justice minister Shabana Mahmood has said she expects 'questions are being asked' around security. There have also been reports that Labour will be reviewing its protocol 'as a matter of urgency'. 
An 'onion' approach to security
As visitors to concerts, expos and conferences will know, security measures for such large public gatherings have become commonplace.
Philip Grindell, founder of Defuse, notes staff at large-scale events like the Labour Party conference will take an 'onion' approach to security, peeling back layers of potential threats. This involves everything from bag searches to being aware of what people are wearing.
Scheduled vs. impromptu appearances
Stringent security is particularly important at such events because an ultra-high-net-worth individual, political leader or public figure is more likely to be vulnerable to a physical attack during a scheduled appearance than an impromptu outing, according to Grindell.
'We know in terms of the murder of politicians, for example, it is never random,' he notes. It is an issue with which he is very familiar: in his former capacity as a counter terrorist security coordinator, Grindell was chosen to set up and run a new team in Parliament following the assassination of Jo Cox MP. 
[See also: Defuse's Philip Grindell on helping security-conscious HNWs with cybercrime]
In the case of the Labour Party conference incident, says Grindell, the combination of the 'predictability' of the event (details of Starmer's whereabouts at that moment were publicly known), the nature of the appearance (a political conference), and the current geopolitical climate, meant the risk was particularly high. 'It should have meant that his safety was guaranteed – and it wasn't.'
Grindell adds: 'The fact is, it could have been a lot worse. It could have been an assassination. It could have been another MP killed.'
Publicity as part of the job
Yet the reality is that high-profile appearances are inescapable for many UHNWs and other high profile individuals. 'Public figures, particularly political leaders, will always want some attention because they want to deliver their message.'
But this doesn't need to be daunting: with the right checks and measures in place, high-profile individuals can be given peace of mind.
Kate Bright, founder and leader of team UMBRA, a pioneering 'Secure Lifestyle' navigation advisory for UK and international clients, shared examples of the sorts of measures her company takes ahead of similar events, saying: 'For our clients, a proactive look at existing venue security protocol, guest screening and crisis management plan would be integral before any public appearance.'
Grindell notes the risks also change depending on a number of factors including the location of the appearance, the content of any speech and the social, cultural and political context within which it is taking place.
Escaping the cloud of paranoia
Away from scheduled events and high-profile appearances, the risk of bodily harm or a serious attack is limited, Grindell says. 'The risk to disruption [heckling and non-violent incidents] is high, but the risk of physical harm is low.'
As such, with the right security support, UHNWs and politically exposed persons should be able to live free from the 'fear' and 'paranoia' that Grindell says high-profile clients often experience.
[See also: Why HNWs are at risk from abuse of Interpol Red Notices]
With Defuse, Grindell and his team provide protective intelligence, behavioural science and rigorous data analysis in order to keep clients safe and eliminate the anxiety caused by intimidation and threats, carefully building bespoke packages for each client based on their individual circumstances.
'Clients get clarity around what the issues are around them and we give them peace of mind,' he explains. 'We help to differentiate the real threats from the noise.'
---
More from Spear's: After FTX: What lies in store for digital assets?