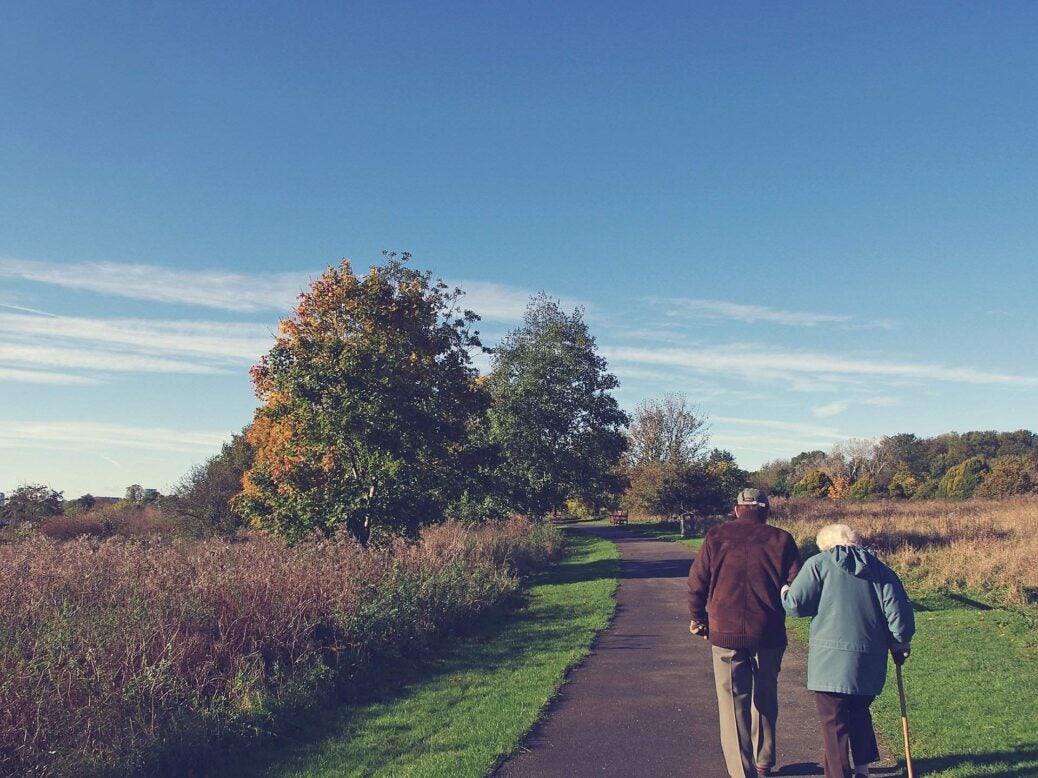 We are living longer than ever before. The 100-year-life is no longer the stuff of science fiction. But what does this mean? In the bestselling 100 Year Life, economist Andrew J Scott and management professor Lynda Gratton analysed what changes this presents to our way of thinking about life. In their follow-up, The New Long Life, they revisit these themes in the context of technological and societal change. Spear's caught up with the pair on Zoom to discuss the book and its pertinence in light of the Covid-19 pandemic
Spear's: How did you come up with the idea for this follow up?
Andrew J Scott: The 100 Year Life got this fantastic response.
One question kept coming up more and more when we talked about longevity and longer life: where are the jobs going to come from? We know there is technology coming and we knew we had to broaden the focus to talk about it. The two interact. That focus on transitions and change, it just gets stronger when you combine longevity with technology.
The other thing we felt is that we hadn't really written for a business audience and there were a whole bunch of broader social issues that needed to be addressed.
With the New Long Life, we wanted to take it beyond what you do as an individual, beyond just the corporate agenda but also just how we as a society make the most of these extraordinary opportunities and extra years of healthy life and this wonderful new smart technology.
Many of the questions that the New Longer Life confronts us with in terms of re-evaluation would also appear to be suited to this current moment of lockdown, which has proven to be a period of reflection. What do you make of this?
Scott: It has revealed a lot. One of the things that tends to happen in a crisis is that your true values are revealed because you're forced to think about them.
Despite some political misgivings there's really widespread support in creating the worst recession we've seen in 300 odd years in order to protect the health and lives of older people. That's a great metaphor for an ageing society. How do we carry that forward and make sure that our health service is not clogged up with people in hospital?
Even with lockdown beginning to end, we're still seeing a lot of people deciding not to go to work which again, saying 'I'm not going to risk my health for that'.
One of the points we make in The New Long Life is that we've got this great new technology and this extraordinary increase we've seen in healthy life expectancy. But what do we want to do with it? We've got to make sure that it's us as individuals that decide what to do with it, and not have an agenda set for us by Google, Facebook Amazon etc.
For corporates, I think it's going to drive two very different things. The first is clearly a massive financial stress test and one of the things we're worried about is that this will accelerate automation to try and get rid of workers and reduce costs. That's really not a good way to go as a society but it may be what firms need to do.
The second thing is that we've clearly been launched with this technological future already but we want to make sure we use it in a good way. Job losses is a bad way but also having 18 hours of Zoom calls a day where work is just blaring into your home is also a bad way, particularly when you've got bad connections etc. We've got technology which is good but not yet great. We want to make sure that we don't get locked into bad ways of behaving.
For the firms that stood true to their values, who looked after employees, their reputation is going to be enhanced and that also has to carry forward after this crisis, particularly when so many companies are being found out by public finances. There's going to be different reactions: cost-cutting, trying to appease financial pressures, really strong social pressure with ever-increasing numbers of stakeholders saying 'you've got to do the right thing by society'. That'll be the real division I can see coming.
Lynda Gratton: I've been writing about the future of work for more than a decade and the future of work is now. One of the extraordinary aspects of the pandemics is that it's affected everyone.
I think this will speed up the rate of change. You can see CEOs saying we're not going to go back to office in the same numbers, we're going to have to work flexibly. People, have spent more time with their family.
The changes that you talk about would seem to impress a big question on the individual. How does one begin to understand the issues and take those first steps? 
Scott:  If you say to someone who's 18 'how do you want to live a 100-year life?', it's an impossible exam question. What we do is look around and see what everyone else is doing. In general, we have social norms. Those social norms have been set up for a three-stage life with career. That is no longer there.
What we're tapping into with the new long life is that you can't really follow in the steps of the generation that came before, and that really holds no matter what age you are.
You've got much more life ahead of you as a 70-year-old today than someone did 30 or 40 years ago.
The trouble is without established social norms, how do you know what to do?
You've got to think about what it is you actually want. What are your options that are available? If you've got more time ahead of you, that means you'll be more invested in your future. It doesn't just mean finances. It's things like health, relationships and skills.
We're worried about life insurance and us dying too early. But with these longer lives the danger is we live too long you outlive your purpose and that longevity insurance also costs much more. That's really what we want to focus on.
Gratton: We've gone through a real journey of emotions. It's now day 50.  I've been keeping a diary from the very beginning and I'm on my second volume.
Every now and again I have a look at what I've learned. It seems to me that we're at a time now with the Covid-19 diary that it's time to reflect. What has Covid taught me about what I value? What is it that I value and what does Covid reveal in terms of what I value? What's been gained and what's been lost? In terms of my capabilities, what have I become better at and what have I lost as a consequence of this? What might I do differently?
This is where we've brought this idea of possible selves. the fact that at any point, looking forward, you can be anything you want to be and we can't ignore that. When external circumstances are so overwhelming one can forget the notion the human agency, that it is possible for us to rise above this.
But to do that, we've got to on what is it that's important and also what actions we want to take now. It would be wise for all of us to build stronger resilience going forward. Be they your own narrative, be they your relationships…these are all sources of resilience.
The New Long Life is out now and published by Bloomsbury
Read more:
We need literature in the time of lockdown
Sheikha Bodour of Sharjah: Why the world has never needed books more than today