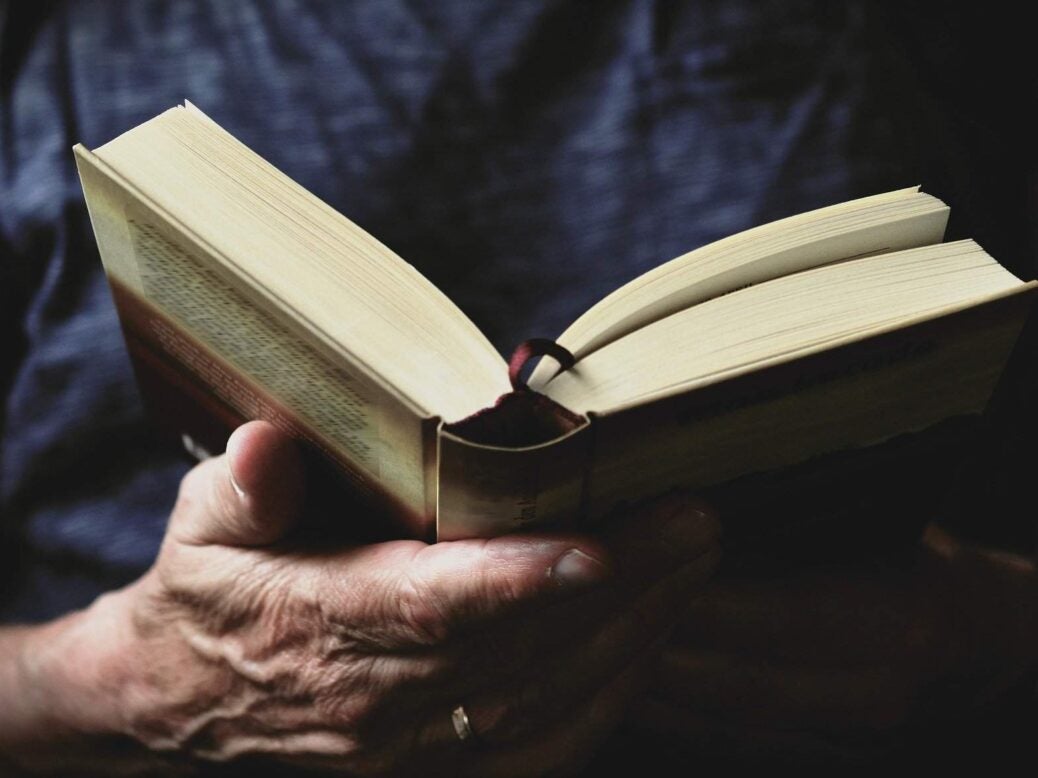 In these testing times, we have created a platform to inform readers and support writers. What they urgently need is some culturally-minded benefactors to support them, writes Paul Blezard
These are tough, tough times for so many.  For all those who have contracted Covid-19, for families, health workers, politicians, conglomerates, airlines, companies, SMEs, and so many more.
As we adapt to the new paradigm of being sequestered in our homes, the reliance on books, films and box sets as diversions from reality is growing exponentially. The importance and power of the written and scripted word has never been more in demand. Not so, however, the incomes of the very folk who write, script and create the products we're all hungrily consuming.
With literary and book festivals cancelling, publishers unable to get physical books into bookshops that have now closed their doors, the myriad ways in which authors – some 90% of whom earn less than £12,000 annually through their publishing output – support themselves, are disappearing.  More and more each day. 
Into this vacuum there has been an unprecedented explosion in online offerings of cultural content. Museum and galleries are opening their virtual doors; world famous musicians are providing free home-based gigs to adoring fans; and the Bitcoin buskers, everyone with a guitar or keyboard, are tweeting and live-streaming for all they're worth. 
But for authors who have lost the school visits, the book groups, the theatre readings and most other methods of direct interaction with readers, the options are limited. 
There have been a few 'online festivals' in the past weeks that have leveraged a known author name to attract an audience, but who have then forgotten to reward their star names in return. This is unacceptable. At a time when creative output is in such demand, it is crucial that those whose imagination and talent is the wellspring of all we read, watch and admire, are rewarded for their output.
While times of societal duress and national emergency may make fascinating copy for print and broadcast news outlets, and provide much needed instant information to their readers and viewers, the great  – and with any luck – important novels, plays and films that will come to define these times take longer. They require the quiet and considered reflections of high-functioning minds, the endless wrestle with raw word power to craft perfectly weighted and beautiful prose for us to enjoy and feast upon.
But the artists of orthography, the sculptors of text – for we will never use the hackneyed and lazy term 'wordsmith' with its allied images of anvils and fire and workaday hammers – need to survive first and that has suddenly got tougher.
So, step forward a powerful new initiative called the Lockdown LitFest. Conceived as a permanent, global culture hub that will soon – this week in fact – start presenting daily, original webcast content that will include author interviews, panel discussions, masterclasses and whole lot more for adults, YA's, and children alike. What's more, they are doing so with the welfare of writers as part of the DNA of the venture by supporting the Society of Authors (SoA) and by paying contributors an SoA approved fee.
From a green field start 10 days ago, the Lockdown Litfest team – all working 20 hours days and pro bono – have created a platform that includes an extraordinary online studio stage to give the impression that interviewer and interviewee are in the same room. They already have 120 world-renowned names committed to taking part in the weeks and months ahead. As it grows, the daily cultural events will be archived to form a library of delights that viewers can dip into for years to come. 
The planning and fine-tuning continues apace, but what they urgently need is some culturally-minded benefactors to support them in their endeavours as it turns out that, while music may be the food of love, authors and writers need to stave off hunger! 
Paul Blezard is co-founder of the Lockdownlitfest and can be reached on info@lockdownlitfest.com
More coronavirus coverage
Spear's Covid-19 briefing – report and full audio
'The market could be on pause as opposed to finished' – property advisers react to Covid-19
How the Coronavirus outbreak exposes the 'central weakness' of China's regime
The very best London restaurants offering home delivery and takeaway during the coronavirus crisis