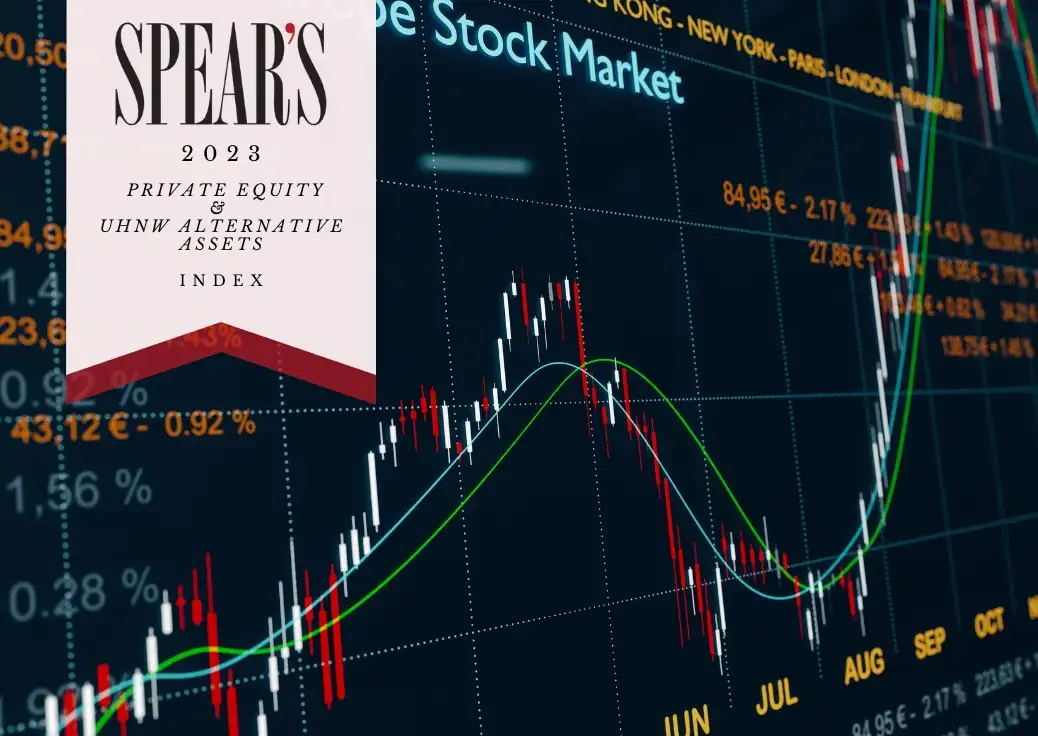 Welcome to the Spear's ranking of the best alternative asset advisers for ultra-high-net-worth-individuals in the UK.
An 'alternative asset' can be anything that isn't considered a conventional asset; the best examples of conventional assets are stocks and bonds. The field of alternatives can thus cover everything from investments in art to hedge funds, derivatives and commodities.
For high-net-worth (HNW) individuals with investable assets of £1 million or more, alternative assets form an essential component of a diversified investment strategy. Typically, alternative assets have high minimum investments and investment fees, making the importance of a good alternative asset adviser paramount.
These can be unusual asset classes, such as the family businesses and other liquid assets targeted by Marc Syz and his team at Syz Capital, or different forms of investing such as providing private capital for Lloyd's underwriting syndicates, as Stuart Buchanan-Smith and Hampden Agencies can advise on.
Whatever you opt for, the advisers in the Spear's private equity and UHNW alternative assets index can help to diversify any sizeable investment portfolio.
Spear's publishes annual rankings of the top private client advisers and service providers to HNWs. These are drawn up on the basis of peer nominations, client feedback, telephone and face-to-face interviews, data supplied by firms, as well as information gathered by the Spear's editorial and research teams.
The alternative asset advisers featured are included in the table below, along with their Spear's ranking and focus. 
Click on the individual names to be directed to more detailed profiles of each adviser on spears500.com. (The table is ordered by ranking and then alphabetically by surname.)
To explore all the Spear's indices, and to use our find-an-adviser tool to identify the private client adviser who is right for your specific requirements, go to the Spear's 500 website.
To receive relevant research updates from Spear's – and thereby give you and your firm the best chance of being included in future Spear's indices – please register here.
If you are an adviser featured in index and would like to update your profile or provide additional information, please email rasika.sittamparam@spearswms.com.
More indices: