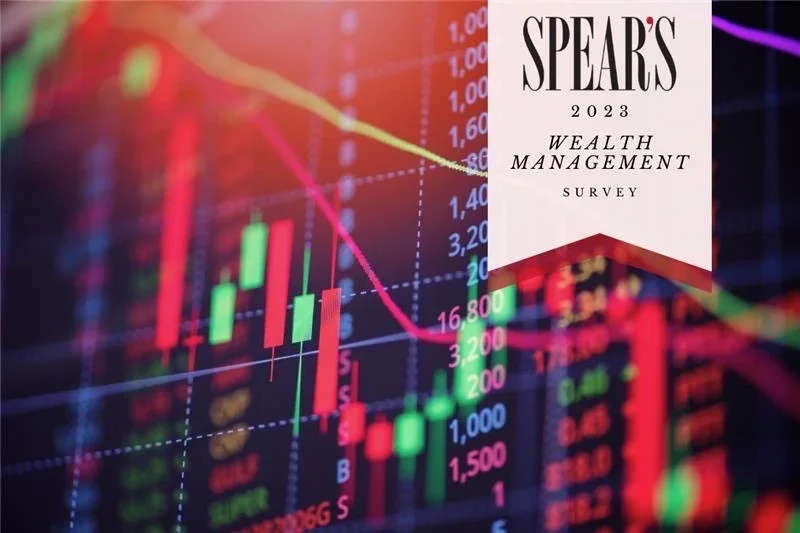 Where should UHNWs prioritise their investments over the next 12 months? Increase exposure to property? Decrease holdings in equities? Key industry advisers share their predictions with Spear's…
Last year Covid vaccinations had taken hold and a more normal world was re-establishing itself – or at least it had been until Russia invaded Ukraine. This year we continue to grope our way to a new equilibrium, but working patterns have not snapped back into place in the way some thought.
Spear's Wealth Management Index 2023
One thing that is very different is that energy prices have rocketed and stayed high, despite signs of lessening in the longer-term markets.
This, together with the continuing effects of Brexit, has made itself known in the UK with businesses factoring the energy cost of production into their calculations as never before.
Inflation has been at record highs for the entire 12-month period.
It is against this background that we asked the wealth industry for its opinions.
The first question we asked was: 'Do you expect economic growth to improve or decline over the next 12 months?'
Economic growth predictions
Last year, 55 per cent of wealth managers who responded thought that economic growth would improve. In fact, the Office for National Statistics estimates that annual growth in 2022 was 4.1 per cent, down from 7.4 per cent in 2021.
This year a very slightly more optimistic 57.7 per cent predict that economic growth will be higher in the coming year, with 38.5 per cent predicting a decline and just 3.8 per cent sitting on the fence.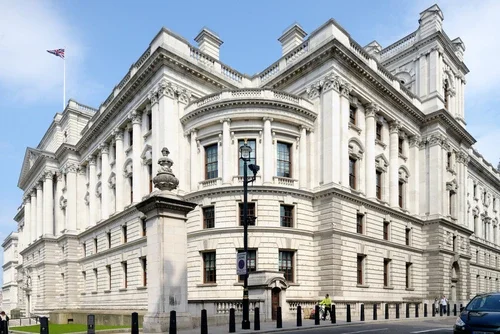 The Treasury's review of independent forecasts takes a much gloomier view, predicting that the UK economy will shrink by 0.7 per cent in 2023.
Meanwhile, the World Bank Global Economic Prospects report records a global figure of 2.9 per cent for 2022 but predicts 1.7 per cent in 2023.
With this in mind, we asked our respondents how they expected to advise their customers in the coming year.
Spear's Wealth Management Survey on crypto, property and equities
As in 2022, the biggest area that advisers are steering their clients away from is cryptocurrency.
Ninety-three per cent of respondents indicated that they would be advising their clients to either decrease their exposure or leave it the same, up from 73 per cent last year.
Property remains a popular store of value, with 75 per cent of advisers expecting to tell clients they should maintain or increase their exposure. That is slightly less than last year's figure of 89 per cent, possibly as a result of prices rising by almost 10 per cent in the past year and there being gains to realise.
The biggest change, however, is in the attitude to publicly traded equities. These are a perennially popular way to invest, offering consistent gains over a long time frame when prudently managed.
In 2022 only 16 per cent of our advisers wished clients would decrease their holdings, but this year 36 per cent are advising a reduction.
There have not been dramatic gains in major indices recently, so it's not the case that they are advising people to take profits, but the increased popularity of fixed-income products shows a decreasing willingness to take risks in an atmosphere dominated by inflation.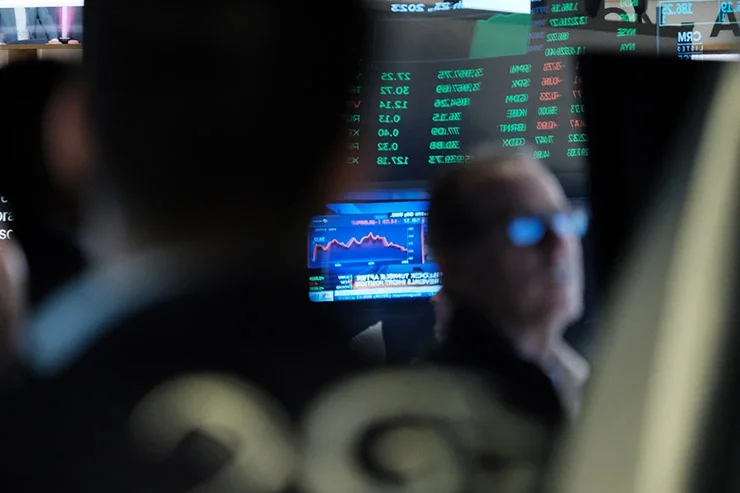 Interest rates are rising, making it more expensive to do business and more lucrative to take your money out of companies and into financial products.
Another adviser talked of a return to long-term investing and regard for company fundamentals, saying that they would be looking at 'a move to more value-based investments and companies with strong revenue streams and balance sheets'.
James von Simson of Evelyn Partners echoed the sentiment, describing it as 'sorting the wheat from the chaff '.
Spear's Wealth Management Survey on corporate strategy
Corporate strategy within wealth management itself is always a preoccupation.
In all, 41.3 per cent of advisers thought that digital development of some sort was the top priority for internal investment in the coming year.
Last year the highest priority was for the acquisition of specialist talent, with 56 per cent of advisers urging their firm to take on new knowledgeable staff.
This urge has almost entirely dissipated with only 10.3 per cent looking for new expertise and no one at all calling for an expansion in pure capacity head count – a category that attracted 17 per cent of votes last year.
Spear's Wealth Management Survey: investment threats and opportunities
Of course it is their clients' fortunes that takes up most of the thinking of the best wealth managers, so we asked them what they expect the biggest threats and the biggest sources of positive impact are likely to be over the next 12 months.
The biggest single threat is thought to be tax. Twenty-seven per cent of replies indicated that the exchequer was most likely to be the cause of damage to their clients' portfolios.
As Johan Wahlberg of Finnish international family office B10 said: 'As European countries are facing ever rising debts, the governments are forced to raise many taxes.
'The demographic picture is upside down and social expenses are rising just to get the balance sheet in order, which never seems to be the case. This will be a never-ending story.'
More positively, advisers continue to urge their clients to take a longer-term view and see their wealth as intergenerational if they wish to continue in the success they've previously enjoyed.
Thirty-one per cent said an important factor for a good outcome is early planning for succession, and another 27 per cent commended increased patience and looking to a longer-time frame.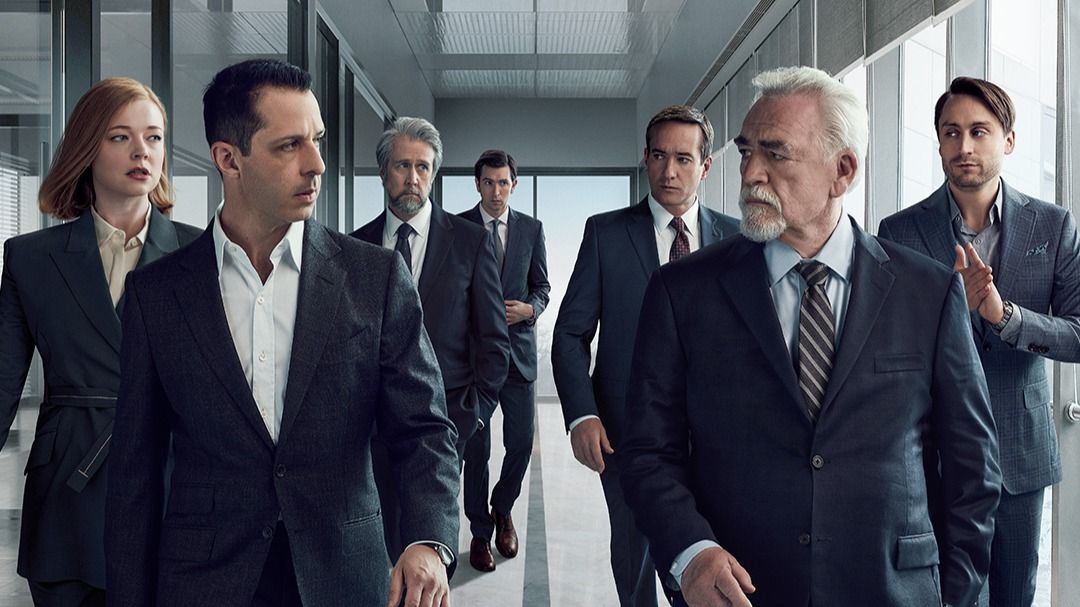 This Buffett-esque approach to investing continues from last year (and many years preceding) and combines with advice to be open to new opportunities and heed the importance of planning.
Looking for trends
So what will be the biggest trend in the coming 12 months?
The biggest single choice was environmental, social and governance and the return of impact investing, nominated by 16 per cent of our panel. The other consistent theme is one that often comes up before an expected recession: safety in good companies and planning.
From these responses, despite the optimism of the growth forecasts, it appears that wealth management clients can expect the year to contain advice about prudence, balance, fundamentals and weathering the storm.
Order your copy of The Spear's 500 2023 here.
More from Spear's