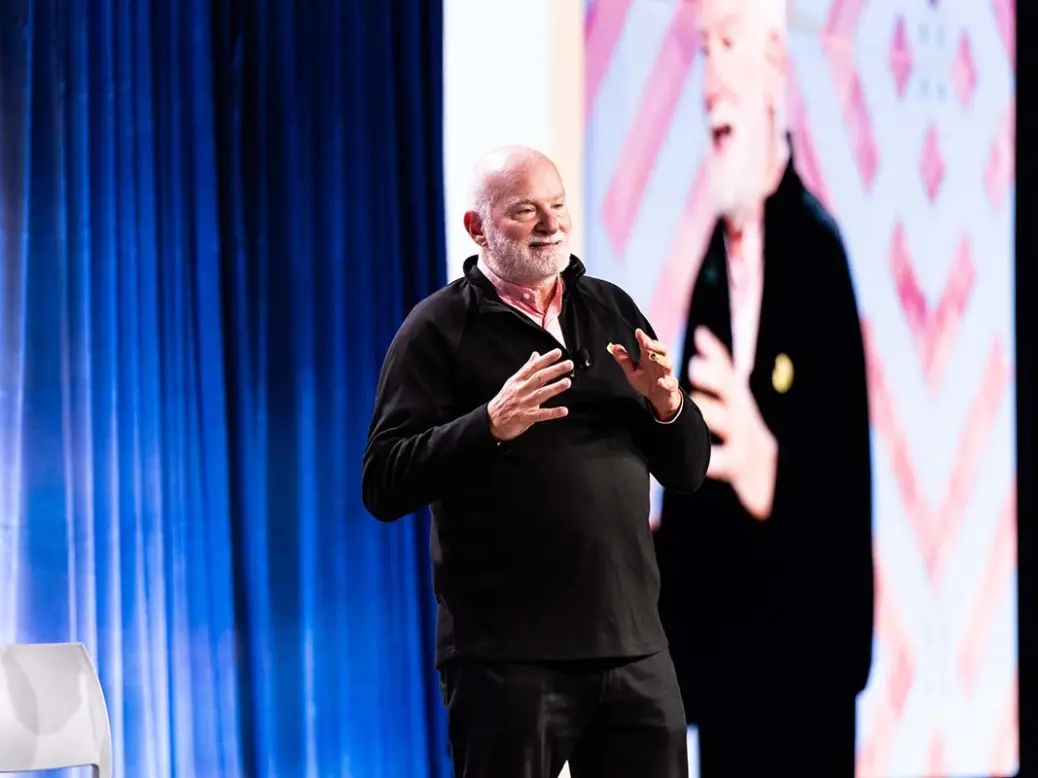 From Annabel's to Maison Estelle and 5 Hertford Street, there is no shortage of private members' clubs in London. But Tiger 21, an exclusive membership network with a growing presence in the UK, offers ultra-high-net-worth individuals something a little different.
Rather than a physical club, the annual fee, reported to be $33,000, grants Tiger 21 members access to an international network of UHNWs who serve as 'a personal board of directors' (to use the phrase often repeated by insiders); ready to discuss everything from cross-jurisdiction tax concerns to the best private schools.
[See also: How to join Annabel's private members' club]
'There's nothing that we haven't faced before [within the entire Tiger 21 membership],' says Colette Ballou, who founded her PR agency Ballou in 2002 and has been a Tiger 21 member since April 2020. 'Why wouldn't you want a group of people by your side to help you advise you, or just to, say, "does that sound crazy to you?"'
Membership is exclusive (it is open to anyone with assets of $20 million or more) and elusive (the application process is kept under wraps), but is getting bigger in Britain. The organisation, which has already found success in North America and internationally, recently opened its second London group (accounting for roughly 15 members).
A support network for UHNWs
Tiger 21 was the brainchild of American serial entrepreneur Michael Sonnenfeldt, who established the network after selling his second business, real estate investment group Emmes & Company, in 1998. 
'I wanted to learn from other people who had been grappling and mastering the challenges that being a post liquidity entrepreneur creates,' he tells Spear's. 'And so I formed an organisation of people who I could learn from – and I've been learning from them ever since.'
[See also: How to join 5 Hertford Street, the most influential members club in the world]
The society – an acronym of The Investment Group for Enhanced Results in the 21st Century – now has outposts in 46 cities dotted across the world, from the US to Singapore. There are also global virtual groups, allowing jet-set UHNWs to log in from anywhere in the world. 
Each group of around 15 members meets once a month for a five to six-hour session, led by a chairperson. There are two groups in London, a growing Tiger 21 hub: one chaired by Brian Pohl, a partner at Orthus Partners LLP, and a second by Mike McClelland, a commercial advisor.
'Tiger creates the music. The members are the musicians and I'm simply the conductor. And Tiger has written great music,' says Pohl of his role as chair. 'I enjoy facilitating. I enjoy the people in the room. I learn something at every single meeting.'
[See also: Forget stealth wealth, Patek Philippe's new women's models are unashamedly opulent]
Once the preserve of white men of a certain age, Tiger 21 has become both younger and more diverse in terms of gender and ethnicity.
The joining process is opaque, although Sonnenfeldt says there are 'significant background and financial ​​checks'. 'We want to know who our members are and what they're about,' he says.
Ballou, who joined Tiger 21 after a successful Zoom interview over lockdown, says the group has a 'secret sauce' that means the alchemy between members is special. 'They just don't let the bad apples in,' she adds.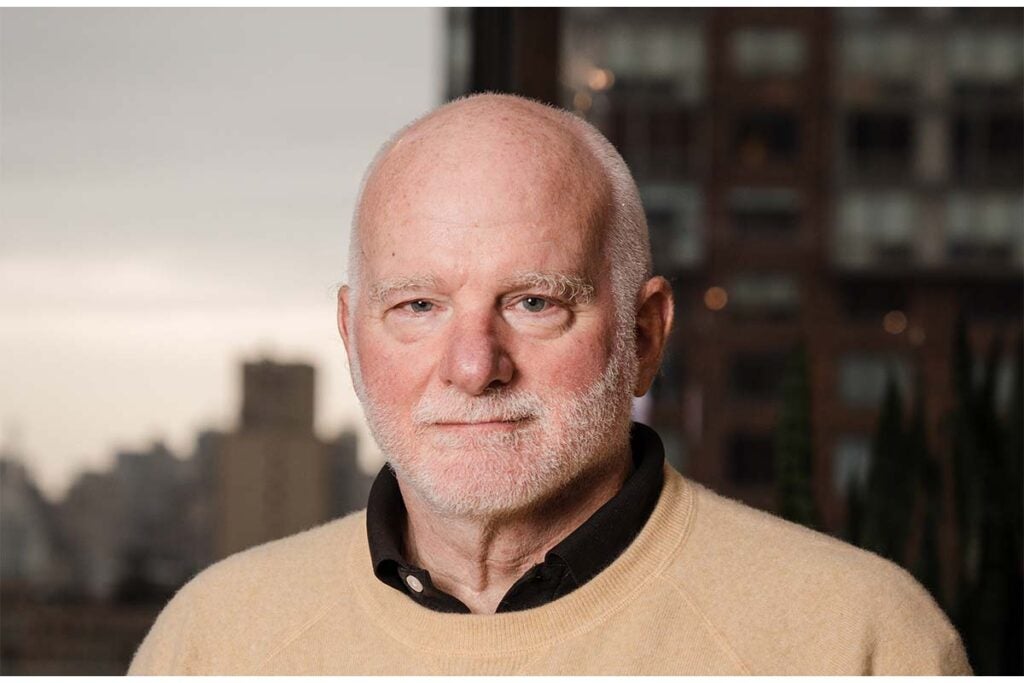 'Wealthy people have problems too'
Tiger 21 positions itself as the place to discuss the topics only fellow millionaires and billionaires will understand.
'People always make the assumption that if you're wealthy, you don't have any problems,' says Pohl. 'All it does is make your problems bigger.'
Ballou, a global member who is originally from the United States but is now largely based in Europe, says there are situations unique to individuals of a certain wealth bracket. 
[See also: Where do UHNWs bank and why? The UK's most exclusive private banks]
'I'm not talking about just things like, "should I hire a lawyer?",' she says. 'I mean, the transfer of wealth and making sure that your children are raised with a sense of responsibility and an understanding of philanthropy.'
She continues: 'We always have somebody who's done it before, who can connect you with somebody who can help you understand more about becoming a limited partner, or becoming an investor in early stage startups, or bonds, or treasuries, or buy up a chain of pubs or a hot yoga studio roll up. It has all been done before.'
Sonnenfeldt notes the local group structure of the organisation means members are able to drill down on issues particular to their jurisdiction. Sonnenfeldt says: 'We're able to capture some of the local aspects of how people's lives are affected by wealth that might have to do with taxes, it might have to do with cultural norms around well might have to do with children. But then if we're really true to our core, we find the right blend with universal themes. In other words, every parent is concerned about their children. No matter where they're located.' 
A springboard to success
Tiger 21 is not a pitch party but there are undoubtedly opportunities created by this club of wealth creators. 
'No one is selling anything,' Pohl says. 'Tiger has very strict non solicitation policies.' But he adds. 'Naturally, when you put successful people together, their conversations will drift towards co-investment or investment opportunities.'
These, however, take place on the sidelines, in what Sonnenfeldt describes as an 'exploding' subset of 'networks'. 
[See also: Are UHNW families too discreet for their own good?]
He continues: 'The one of the two that I'm most proud of is the founder of the climate investor network at Tiger. We just had our meeting yesterday and these are some extraordinary climate investors and they bring deep expertise, and we each learn from one another and are made aware of breaking news and new trends and so forth.'
There is also a family office network and a venture capital network. Ballou, who is a member of both, says: 'We'll have a zoom call to talk about issues in family office trends, or maybe listen to a pitch from a VC who's looking to raise and that's also super enjoyable as well.' 
A British invasion?
Yet Pohl admits there are cultural differences between North America, where Tiger 21 originated, and the generally more tight-lipped Britons. 
Ballou agrees: 'Canadians and Americans have a different perspective on wealth. North Americans on the whole are far more comfortable, openly talking about it, quite frankly, and sharing their success and giving very specific numbers so you can actually start to get a feel for how wealthy they are.'
[See also: Mayfair's newest Italian restaurant will leave diners purring]
Tiger 21 devotees argue that this British reluctance to trumpet one's own success is exactly what makes Tiger 21 appealing. 
'It's lonely at the top,' says Pohl when asked why a British UHNW should join this very North American organisation. 
'It's lonely at the front of the plane, or if it's your own plane and you're the only one on it. It's lonely.'
---
Discover more with Spear's: The billionaire behind London's hottest new residences