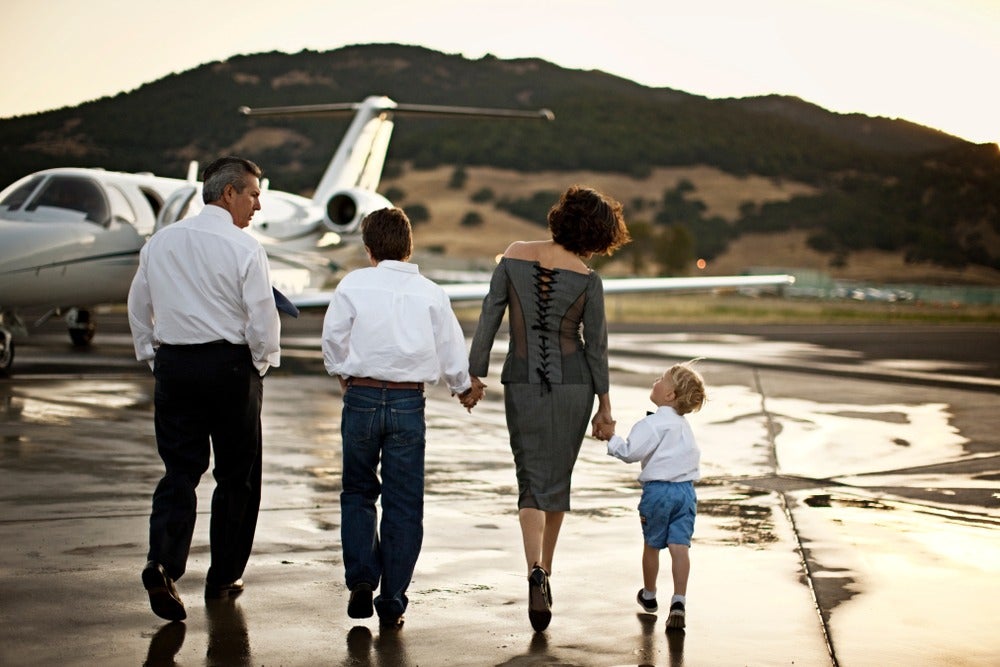 The majority of UHNWs have no formal process in place when it comes to reputation management, a new survey into the lives of the world's wealthiest families has revealed. 
Stonehage Fleming polled nearly 300 families and advisers on their attitudes to wealth and how they run family affairs for the quinquennial Four Pillars of Capital report, published this week. Insights also came from in-depth sit-down interviews with members of 15 UHNW families.
Findings show the decision by UHNWs to step back from active reputation management is rooted in the desire for a greater level of privacy and discretion. 
Yet despite this, the vast majority of UHNWs do not have a formal strategy in place to manage their digital footprints – an issue which paradoxically exposes them to greater risk of their privacy and security being compromised, by extension threatening their reputation. 
'Understanding your digital profile is crucial in today's world: a digital health check is a sensible element of a comprehensive risk management strategy,' the report cautions. 'Proactive reputation management can combine communicating a family's positive contributions with fulfilling its desire for privacy.'
The report also canvassed respondents on issues including political risk and family governance.
[See also: The best reputation management advisers for UHNWs in 2023]
UHNWs shun formal reputation management
Some 42 per cent of respondents said they have no formal process in place for managing the reputation of the family and its members. Meanwhile, 52.17 per cent said reputation management is handled 'through informal discussion'. 
Those who are active in reputation management take a variety of approaches. Almost one quarter (24.78 per cent) have been educated in the issue (for example, with training on effective usage of social media), while the same number promote their philanthropic activities and public profile. 
A marginally higher proportion (26.09 per cent) manage their reputation by engaging with the local community. Perhaps surprisingly, just 5.22 per cent have a contracted media representative.
The same informal attitude is visible elsewhere: only one-fifth (22 per cent) say they have a formal strategy for grant making, for example. 
[See also: Reputation management issues faced by UHNW families may have a common link]
An informal approach driven by a desire for discretion
This decision to remain under-the-radar appears to be rooted in a desire for privacy. Almost two-thirds of respondents (63.68 per cent) said they do not publicly communicate the positive contributions they make to the community because they prefer to remain discreet. 
Just under a third (32.55 per cent) have a 'passive and informal approach' to communicating their philanthropic ventures. Only 3.77 per cent of respondents have an active and formal strategy in place. 
While few respondents engage in reputation management around their positive contributions to society, more than 85 per cent have told Stonehage Fleming that they consider philanthropy to be a central part of their family purpose.
[See also: Family feuds no longer a top concern of the super-wealthy, Stonehage Fleming says]
The digital footprint paradox
Yet despite this desire for discretion, nearly nine in 10 UHNW families do not keep track of their digital footprint. 
This leaves them incognisant of the trail of data and information they create when browsing the web, some of which can lead to security and privacy problems, which ultimately affects their reputation.  
[See also: Stonehage Fleming on 150 years of managing family wealth]
Guy Hudson, Partner and Head of Group Marketing and Communications said: 'We know families value their reputations and so we are surprised by the data showing how few families are conscious of the digital risks they may encounter. 
'In an age of increased transparency, it is almost impossible to be proudly anonymous. With the complexity that social media brings, it is harder than ever to control the narrative. A digital health check is a sensible element of a comprehensive risk management strategy.'