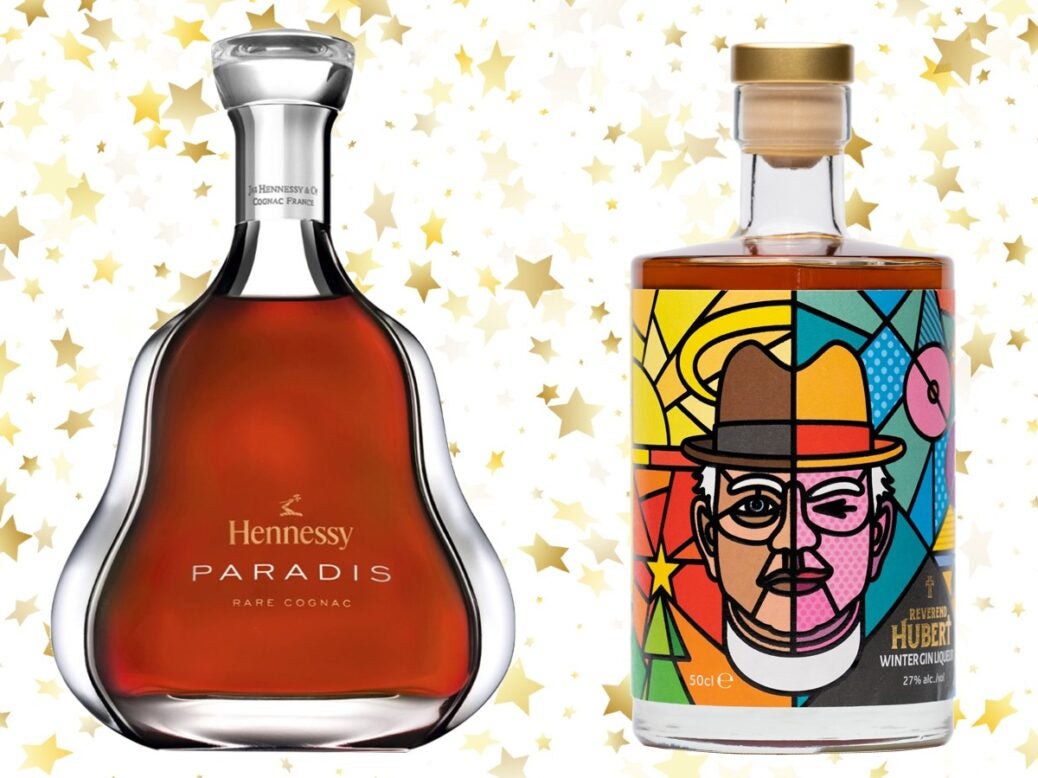 From smooth Christmas liqueurs to bold sherry, no festive season is complete without a few of these luxurious drinks 
Distant sleigh bells are ringing, there's a bite of frost in the air, and the fire crackles and blazes in the grate. In other words, what better time to raise a cheering festive toast with friends – or simply kick back in a cosy armchair – with one of these winter warmers?
We've selected the cream of this year's Christmas quaffs, perfect for entertaining and ideal for gifting as a party-starting present to loved-ones near and far. Let the festivities commence…  
Reverend Hubert Winter Liqueur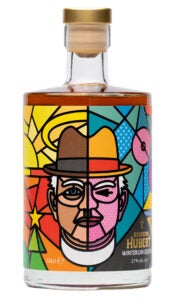 Encased in an eye-catching bottle designed to evoke a church-like stained glass window, this award-winning gin-based liqueur is named after the exuberant-sounding Reverend Hubert Bell Lester, who created the original recipe in 1904 for his Christmas congregation (now that sounds like a fun church service).
A century later his great-grandson decided to re-release the bottled recipe with an up-to-date twist, and we're delighted that he has: distinctive, smooth and beautifully balanced, this tipple is hand crafted in the Cotswolds using the freshest orange and lemon zest from the Amalfi coast with delightful notes of cinnamon, clove, dried fruit and juniper. A real Christmas cracker. 
Shop Reverend Hubert Winter Liqueur, £35.99
Christmas Liqueur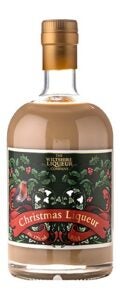 This delightfully creamy whiskey-based beverage does what it says on the tin – and more. Crafted each year as a limited edition run, this bottle is only available for a short time each festive season – in other words when it's gone, it's gone.
Smoother than other similar blends and with more of a caramel finish, this delicious traditional Irish Cream recipe uses the finest whiskey and fresh cream to create a truly luxurious festive treat – ideal for sipping on a dark winter night to keep you truly toasty from head to toe. 
Shop Christmas Liqueur, £27.00  
> A guide to this year's most opulent Christmas gifts
Hennessy Paradis Rare Cognac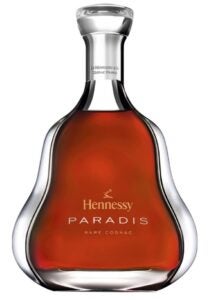 No Christmas celebration is complete without a bottle of finest cognac – and it doesn't get much finer than this.
Created by Maurice Fillioux in 1979, 'Paradis' is the remarkable result of years of successive blends combining extraordinary eaux-de-vie aged between 25 and 130 years, with a resultant hue that belies decades of ageing in old casks.
On the palate it's graceful and silky, with a sensory overload of sweet florals, truffle and spice paving the way for hints of candied roses and soft red berries, with bold centrepiece notes of honeysuckle and jasmine. One to truly savour. 
Shop Hennessy Paradis Rare Cognac, £949.00 
Midleton 27-Year-Old Single Cask Whiskey
Traditionally crafted in 1992 by distilling Irish barley in large copper pots before being aged for 27 years in an American bourbon barrel hand-selected by the Master Distiller Brian Nation, it's fair to say that a lot of expert knowledge, hard work and supremely dedicated craft has gone into every bottle of this Irish Pot Still whisky – of which just 126 were produced.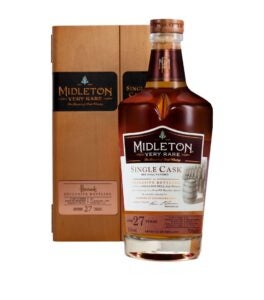 Complex in nature, with sweet, nutty notes of honeycomb and caramelised fruits, this alluring whiskey serves up delicate first notes of citrus fruit, melons and pears followed by nutmeg, black peppercorn and antique wood – building to a distinctive palate of toasted oak, vanilla and tannins. An exceptional glass for exceptional times. 
Shop Midleton 27-Year-Old Single Cask Whiskey, £800 
Reliquia Barbadillo Oloroso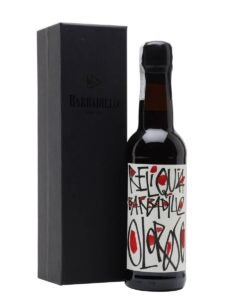 No longer the preserve of antiquated aunts sequestered in floral armchairs, sherry has seen a new wave of popularity in recent years. And what better way to enjoy the thrilling re-emergence of this delectable fortified wine than with the bold, full-bodied Reliquia Oloroso from Bodegas Barbadillo.
Richly fragranced with noble woods and sweetly dried fruits, this dark mahogany wine offers notes of hazelnuts, sultanas, oak and dried apricots. Impressive on the nose and the perfect finish to any dinner. 
Shop Reliquia Barbadillo Oloroso, £365.00  
More from Spear's
Seven luxury Japanese whiskies to buy and drink
The world's most exclusive coffees to buy
Counting down to Grand Seiko's limited edition Karesansui release