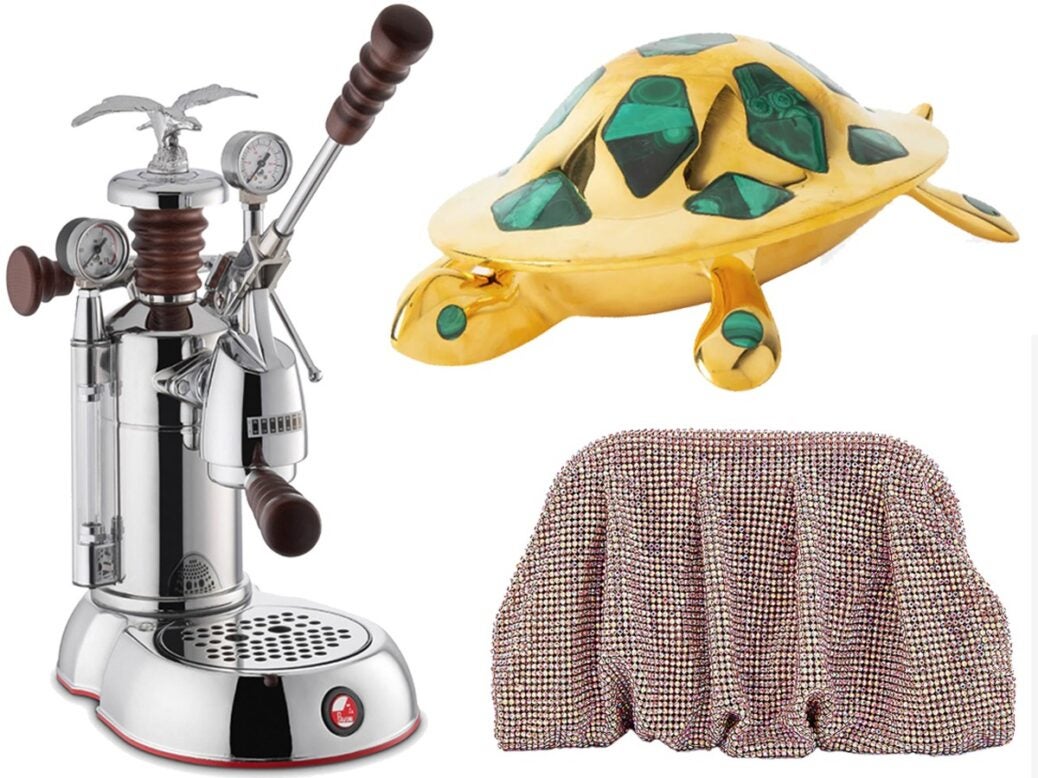 Give the gift of wow with these luxury Christmas gifts
For last-minute shoppers looking to make a seriously spectacular impression with gifts this festive season, look no further.
We've rounded up the most exquisite items the heart could possibly desire this year, for everyone from the sincerest cafephile to the most ardent party enthusiast. Let the good times roll!
Benedetta Bruzziches Venus La Petite mesh clutch bag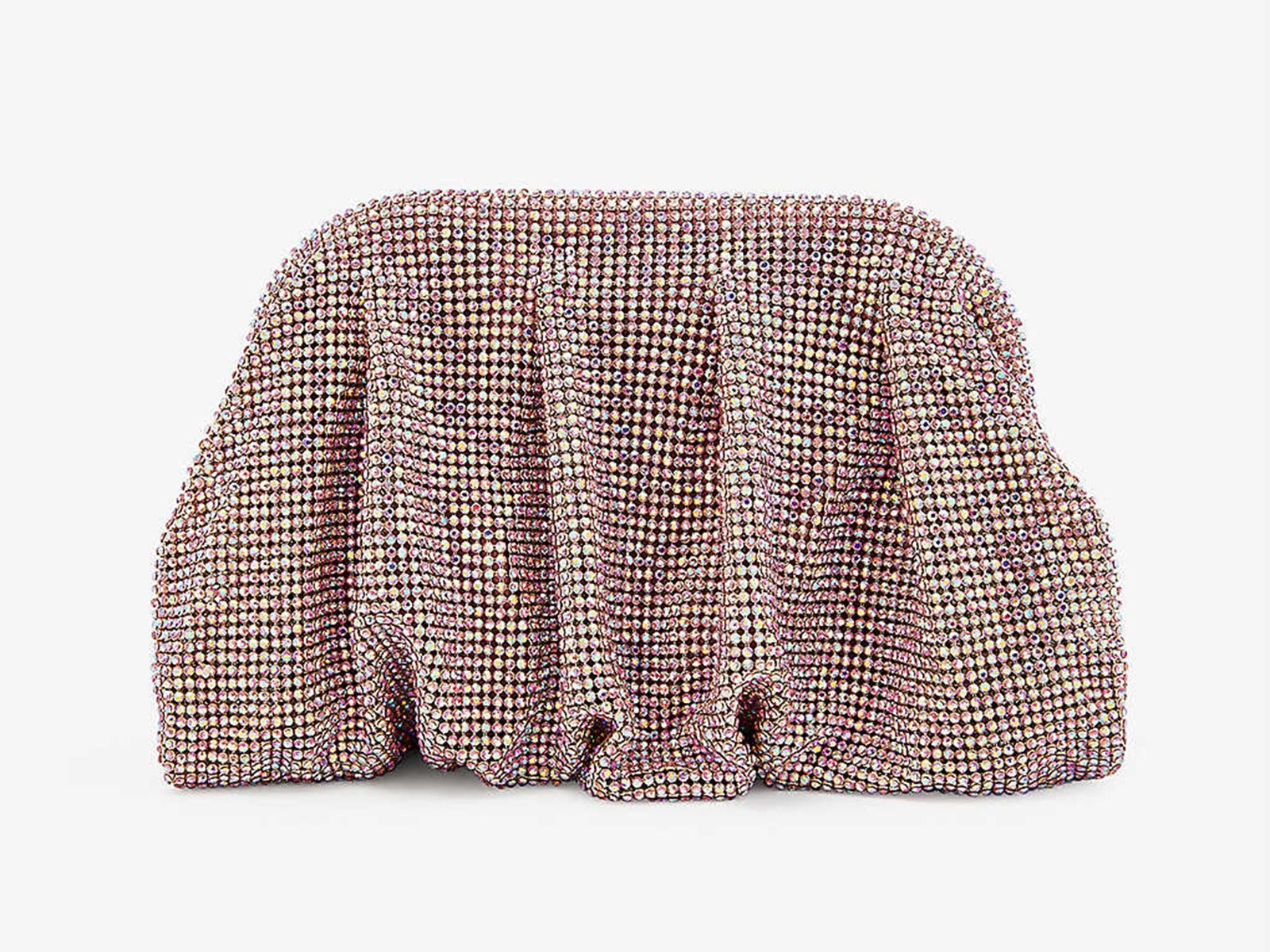 'Tis the season for a little razzle-dazzle – and we defy anyone to not be dazzled by this fabulous rhinestone-embellished clutch.
Exclusive to Selfridges from Italian designer Benedetta Bruzziches, this silk-lined bag in soft rose will elevate any outfit to party-ready and beyond. 
Shop Benedetta Bruzziches Venus La Petite mesh clutch bag, £770
Cartier Juste Un Clou Tie Pin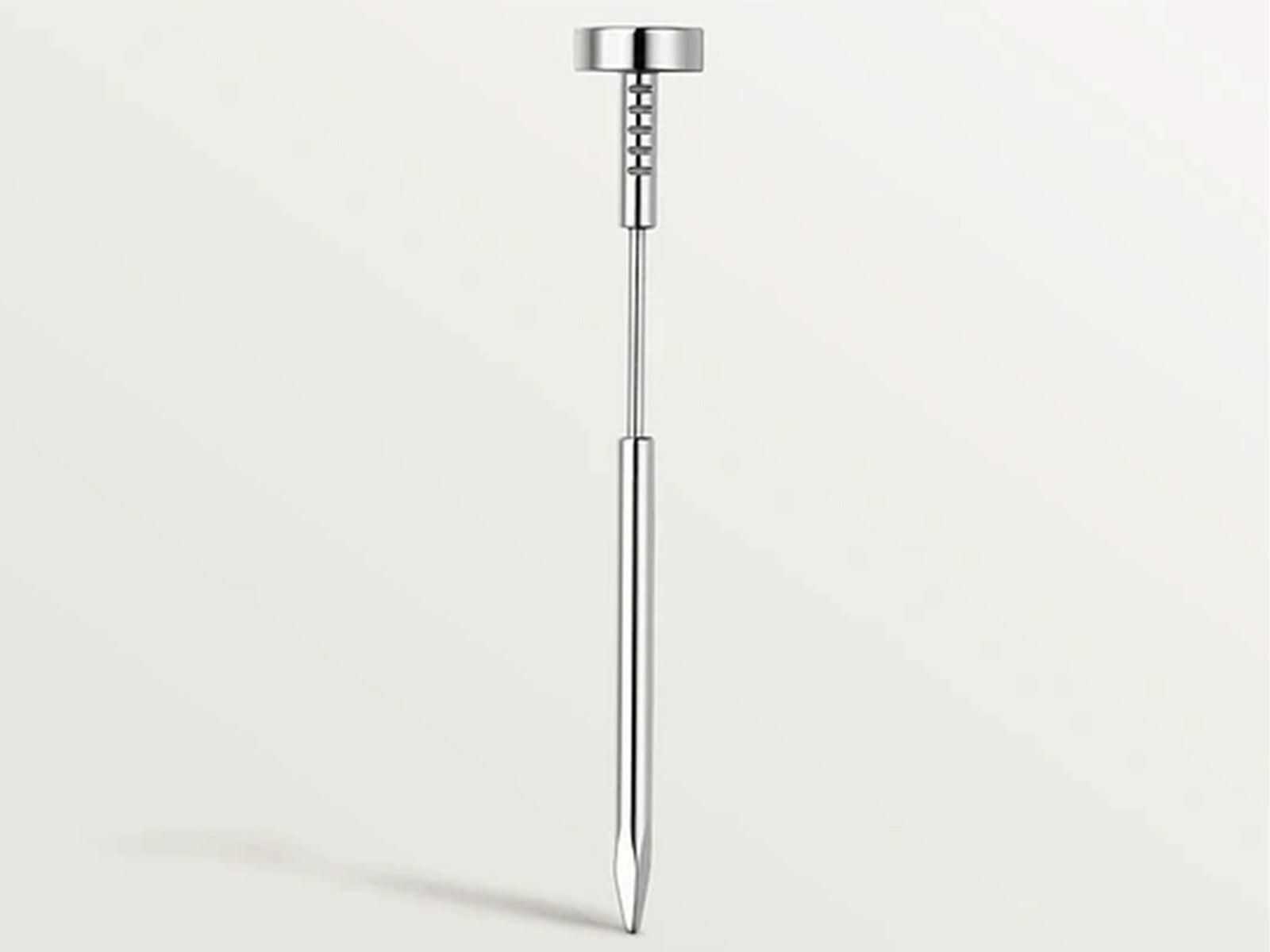 Subtle yet striking, this 18ct white gold tie pin comes in the form of a nail – but one far more exquisite than you'll find in any standard builder's belt.
Always elegant yet consistently eye-catching, Cartier pieces add the perfect finishing touch to a refined look year in, year out. For both the fashion-lover and the fan of heritage, a little Cartier goes a long way. 
Shop Cartier Juste Un Clou Tie Pin, £1,540 
La Pavoni Esperto Abile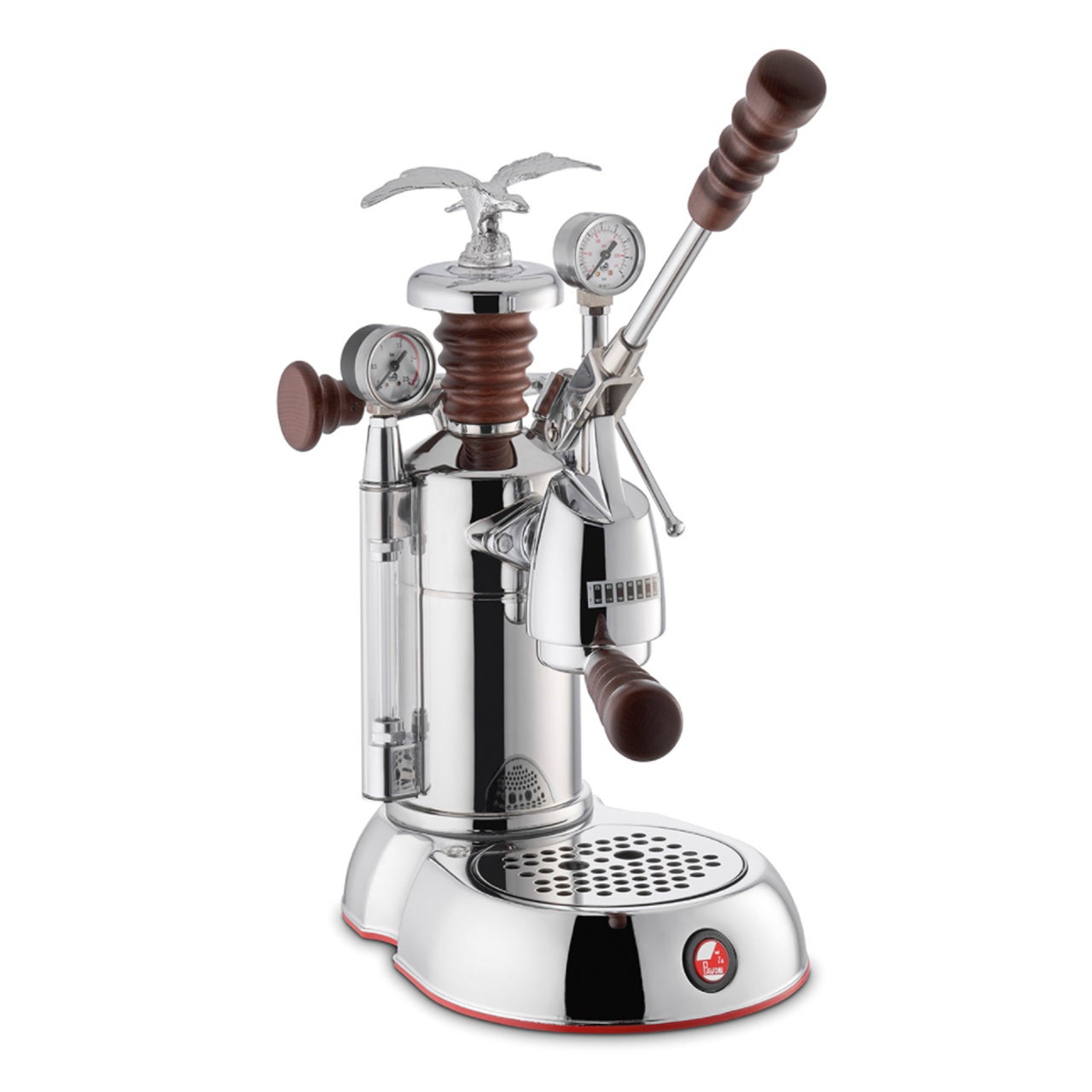 Give the gift of brighter mornings with this next-level espresso machine from iconic coffee machine specialists La Pavoni.
Lever operation allows for ultimate precision control over the extraction process, paving the way for consistently excellent coffee – a must for any connoisseur.
>These are the world's most exclusive coffees
Described as 'the Ferrari of espresso machines', the wide range of variables mean you can calibrate your cup of joe to your exact preference.
Plus with its sleek looks and soaring signature eagle emblem, you never have to choose form over function. 
Shop La Pavoni Esperto Abile, £1,349 
Caran d'Ache V
arius Ivanhoe 18ct gold and brass fountain pen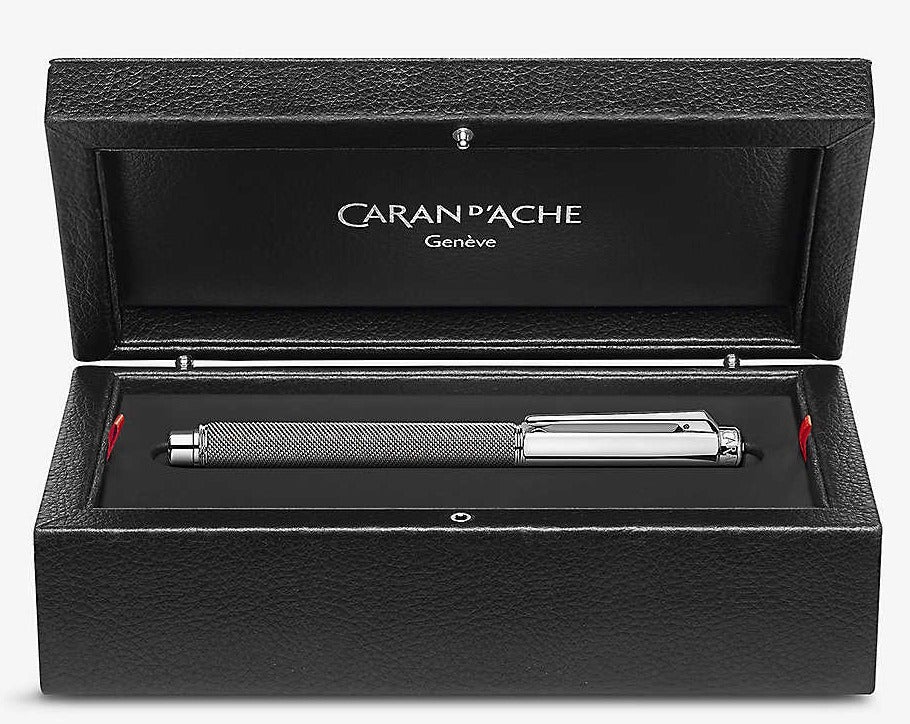 A fountain pen with a chainmail coat? It can only be from purveyors of Swiss-made precision and workmanship Caran d'Ache.
An icon of the brand, the Varius Ivanhoe is made of brass overlaid with a finely woven silver-plated, rhodium-coated sheet of mail.
Stationary aesthetes can choose from a range of pen nib widths in 18ct gold. It wouldn't be unreasonable to expect a beautifully written note of thanks post-haste from this gift's recipient.  
Shop Caran d'Ache Varius Ivanhoe 18ct gold and brass fountain pen, £775
La Prairie Pure Gold Nocturnal Balm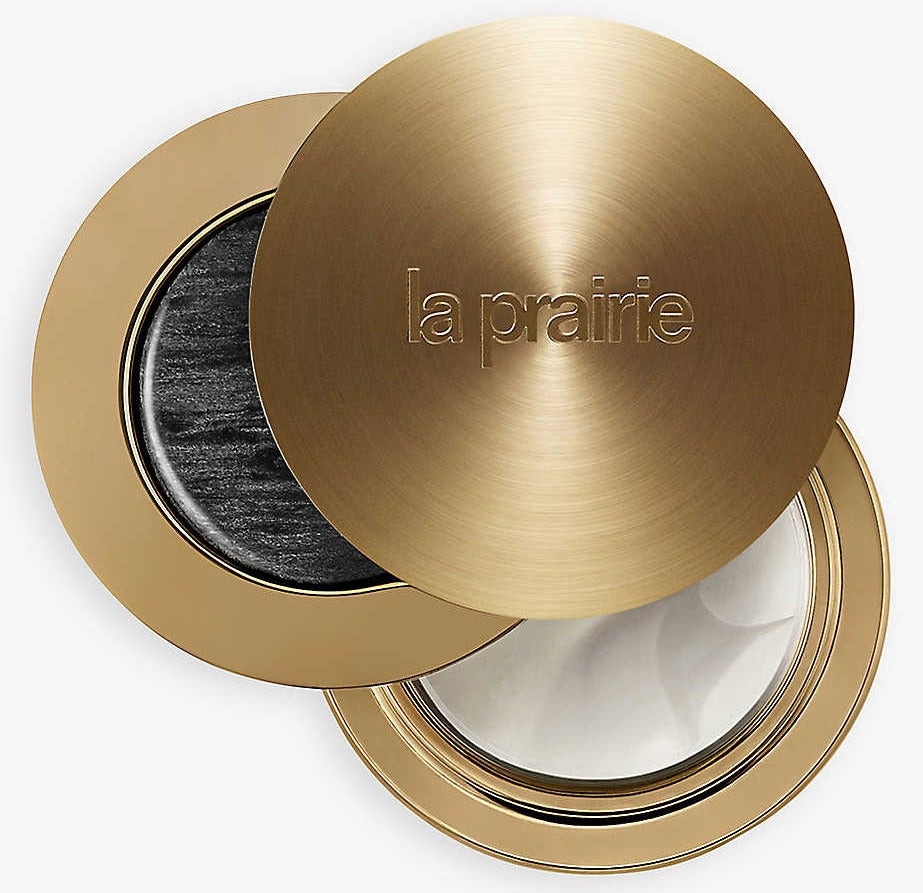 Channel the Three Wise Men (or at least one of them) by giving the gift of glorious gold this festive season.
This luxurious cream aims to capitalise upon the power of the nocturnal hours as a period of intense recovery and regeneration, delivering nutrients and gold particles directly onto the skin with the help of the accompanying Nocturnal Massage Stone, used to stimulate microcirculation and soothe facial muscles. Youth in a pot? Yes please. 
Shop La Prairie Pure Gold Nocturnal balm, £773 
Jonathan Adler Brass Turtle Box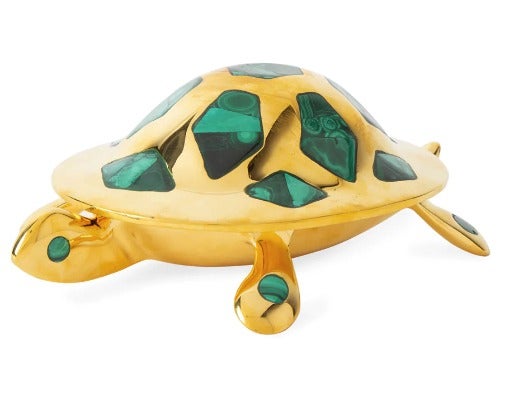 The king of the glamorous objet d'art, Jonathan Adler's decorative pieces for the home are ever-whimsical, and always deliciously covetable.
Inlaid with light-catching emerald malachite and featuring a removable shell-shaped lid, his solid Brass Turtle Box is hand-cast from a clay model sculpted by Jonathan and his team in their Soho studio. 
A captivating addition to any coffee table or bedside dresser, this makes an ideal gift for those who love a little sparkle in their lives. 
Shop Jonathan Adler Brass Turtle Box, £350
More from Spear's
Seven luxury Japanese whiskies to buy and drink
The world's most exclusive coffees to buy
Counting down to Grand Seiko's limited edition Karesansui release