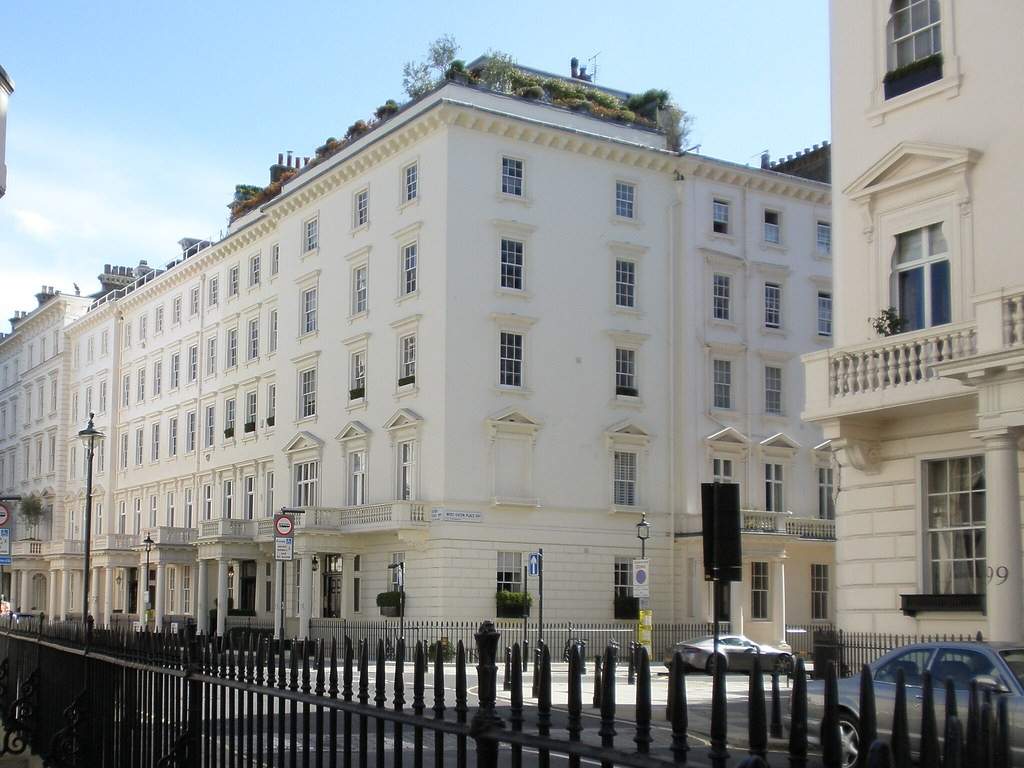 When the lockdown is ended, property advisers believe that the buyer appetite generated from the 2019 election results will lift the market, reports Rasika Sittamparam
With the devastating spread of Covid-19 across the UK and the shutdown of swaths of the economy that have followed, one might be forgiven for thinking that the great British fascination with the property market will have taken a dip.
For some, however, the national emergency makes the topic all the more compelling – especially when the government has also all but closed the market by instructing people not to move house in order to maintain social distancing.
The good news is that many of the leading names in property are optimistic that the signs of recovery seen in the market in January and February, prior to the outbreak of coronavirus, will fast re-emerge once the emergency is under control.
Over at Knight Frank, they had seen a 16 per cent rise in buyer registration earlier this month, year on year, before the crisis took firm hold in Britain. 'There are still signs of activity,' observes Tom Bill, Knight Frank's head of London Residential Research, who believes that there is still scope for transactions for 'empty properties', as well as those which are still completing. In fact, he says virtual viewings are taking off. 'It helps buyers to whittle down shortlists of properties and sellers to prepare for the post-Coronavirus period.'
Over at Savills, Lucian Cook, who heads the firm's residential research, predicts that there will be a period of 'low transactional activity' over the spring and summer months. 'It will probably be autumn before we can understand what this will mean for future price growth,' he says.
In the meantime, Cook believes it will be difficult to gauge the real impact Covid-19 will have on prices, which until the new government announcement on March 26, reached a 2 per cent increase since the start of 2020 across prime markets such as Notting Hill, Holland Park and Kensington. There is still a sliver of hope, Cook concludes. 'Given where prices currently sit and the expectation of a V-shaped downturn in the economy, we currently believe the long-term downside risk to the market is not significant, though the outlook is much less certain in the near term.'
Boris bounce on hold
Richard Gutteridge, head of Savills' Sloane Street office, reported a bounce in UK transactions since Boris Johnson's election win in December 2019, when the property market 'was potentially turning', and releasing 'pent up demand' that had accumulated over the past three years. 'There's not a lack of confidence in the London market,' he told Spear's. 'We do genuinely believe that appetite will remain, and reappear when the time is right, and when we're through this. The market could be on pause as opposed to finished.'
Laura Conduit, a property partner at Farrer & Co, has seen a number of clients withdraw from transactions, but has a more nuanced view of the guidelines, whose applications, she says, should be analysed on a case-by-case basis. 'It is still possible for deals to happen,' Conduit explains. 'Transactions involving mortgage finance, and physical removals may take longer, but parties should work with their advisers to establish how best to proceed while remaining safe and adhering to all government guidance on health and social distancing.'
Plus, a surge of transactions might emerge once the coronavirus storm calms, and the lockdown ends, Conduit predicts. 'A lot of people are [in their houses] a lot more than they might normally. That might lead them to realise that their house isn't quite their dream home and they might want to upgrade or move somewhere different.'
Peter Wetherell, the Mayfair expert who owns the property boutique Wetherell, feels that these are 'exceptional times' that are often tragic, and that the pause on transactions could provide the agents, buyers and sellers valuable time to reflect on the future.
'You have to have hope,' he says, when asked if the market will bounce back. 'You have to look forward. I admit that economics is going to be a major factor, but I think there's pent up demand and a feeling for getting on with life. That will play a positive factor in a quick return to the market as opposed to just sort of bobbing along, but obviously, it's going to be in changed circumstances.'
However, not everyone is optimistic. 'I just pray that [the coronavirus crisis] can be solved within three months.' That's Jamie Johnson, the director of FJP Investment, a firm which helps property developers raise capital, which has been inundated with calls from HNWs enquiring about their investments in UK real estate. 'Obviously, we're in the hands of the gods – this is completely out of our control,' he says. The safety of projects Johnson is involved with are underpinned by the value of the UK property market as a whole. 'If they don't get it sorted, and this drags on for six, nine months, then I can see really bad things coming for the economy.'
Mapping the markets
However, Johnson acknowledges that there are still 'super brave' investors on the horizon, assessing UK real estate and its price against the US dollar. These HNWs are often those that buck the trend, and eye for 'once in a lifetime' opportunities to buy when the dust settles.
Hugo Thistlethwayte, who heads Savills' international residential department, has seen similar interest in the international property markets. 'In northern Italy, we've had one massive offer on something, and we've agreed to other sales in the last week. There are some people who know the [relevant] markets extremely well and they've got the confidence to push on.'
While transactions are certainly not banned, it is safe to say, there are challenging months ahead for the UK property market. Thistlethwayte stresses that it is important for advisers to remain 'obtainable' to clients, communicating with them wherever in the world they are. 'Just talk to your clients,' he says. 'It's extraordinary how many times I've heard in the last few days: "Hugo, thank you so much for calling in." Clients are so pleased that someone is not just leaving them there to worry.'
More coronavirus coverage
Our doctors and nurses are the 'new Few'
'Don't panic' – wealth managers react to Covid-19
Covid-19: A message from Spear's to our readers
How the Coronavirus outbreak exposes the 'central weakness' of China's regime
The very best London restaurants offering home delivery and takeaway during the coronavirus crisis
Charities need 'unrestricted' donations right now – Covid-19 appeal from the Charities Aid Foundation
Doctors' advice to HNWs: Stop jetting around and don't buy tests over the internet