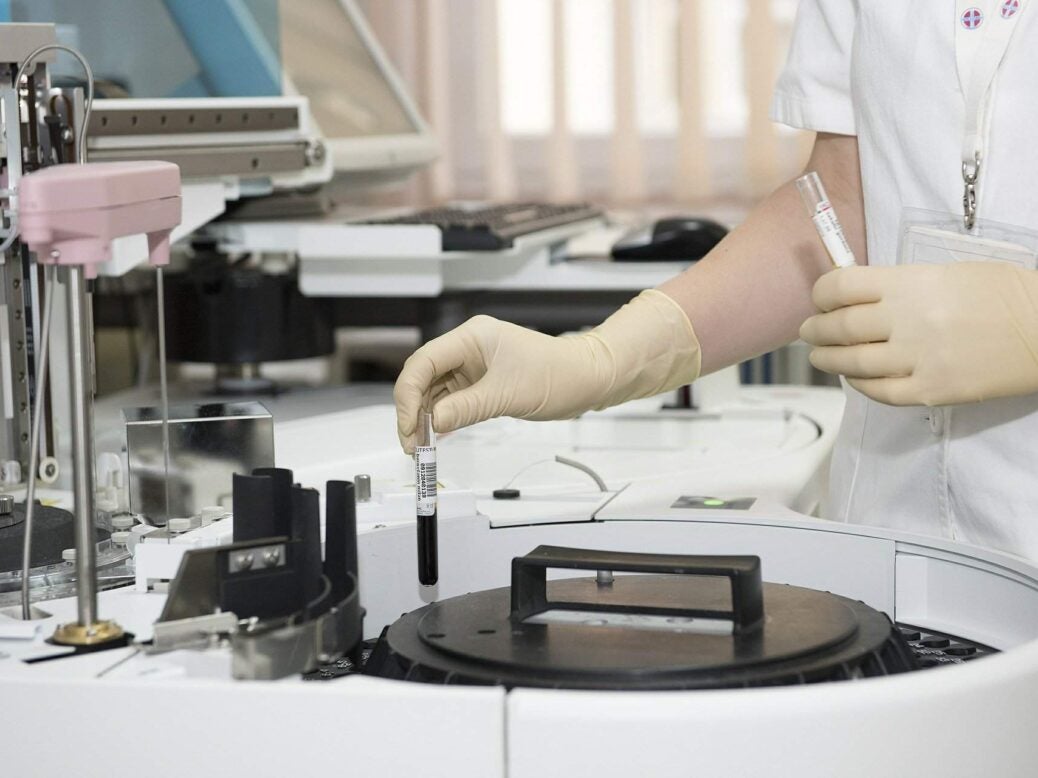 Top clinicians reveal their strategies and tactics to manage the threat of Covid-19 and life under lockdown. Report by Rasika Sittamparam
Covid-19 does not discriminate according to class or creed. But, according to Dr Amarjit Raindi, a GP who divides his time between the NHS and the GP Clinic London on Harley Street, the coronavirus crisis has affected HNWs in a particular way.
Antigen testing kits are filtering onto the market, Raindi tells Spear's. Most often they are bought online, and require users to send blood samples in the post. Since they cost several hundred pounds, they tend to be used disproportionately by wealthy people. But Raindi says, there is a real risk that these self-testing kits could produce 'false negative' results, especially during the very early, symptomless stages of an infection. 'Would you say that, "If it's negative, I'm okay to go out and about, to see people who are potentially vulnerable"? I wouldn't be confident in saying that and I would probably still stick to the public health advice.'
Should I use a coronavirus self-testing kit?
Dr Nicola Harrison from ROC Harley Street Clinic echoes Raindi's advice against the self-testing kits and adds that, for most people, there is currently little benefit to knowing whether or not they have been infected with the virus. 'The key point for high-net-worth individuals is that actually, what difference is that going to make?'
'Knowing whether you're actually positive or negative in the community is not a big deal at all. In a hospital, it's a different matter, which is where they're testing a lot more – obviously, they need to keep corona-positive patients in the same ward so there's no cross-infectivity.'
Harrison reveals a visit she had a fortnight ago from a private jet crew who had come in for a check-up to make sure that they didn't have a temperature and respiratory problems. 'Now, if it was [last] week, we would have said, "You shouldn't be flying anyway", so that the moment they had left the clinic they didn't catch it from someone on the street and then give it to everybody on the plane.'
In any case, jet-set HNWs will have to rethink their plans, says Harrison. '[We need to] stop jetting around for this to stop, but there will be people who don't care.' However, another private doctor that Spear's speaks with says that, despite warnings, there has been little change in HNWs' appetite for aviation. He reveals that his international patients, particularly those from South America and Africa, decided to leave the UK for more remote areas with less population density, where they felt were 'a little bit safer'.
How to cope with Covid-19-related anxiety
Another issue that private doctors have noticed among their HNW patients is the stress caused by a deluge of negative and panic-inducing Covid-19-related news coverage. Anxiety is a natural response and this can cause heart palpitations which may appear similar to the shortness of breath associated with Covid-19.
To cope with this, Dr Amarjit Raindi suggests regular breaks from the news and social media. 'Information and data is key, but it's got to be the right information because there's a lot of stuff out there that isn't appraised, and there may not be any evidence backing it up. There has been information like that getting out into the public and it's just leading to increased panic and anxiety,' he says.
Nicola Harrison agrees. 'The main point is to make sure that you are only using bona fide websites,' such as reputable news outlets, the NHS website and sites with the '.gov' domain. 'Somebody sent a video saying, "Lemon juice will cure it and will prevent you getting it". Don't share this stuff around.'
Harrison recommends focusing on the things that one can control (a form of cognitive behavioural therapy) instead of 'wasting anxious energy' on the things you can't.
'The heightened levels of stress… play havoc on the immune system, the digestive system, sleep, cognition,' cautions Natalia Ramsden, a former clinical psychologist who runs SOFOS Associates, which she describes as London's first personal cognitive optimisation centre.
Use lockdown effectively
Her advice to HNWs is to find 'quality sleep' over the coming weeks, and avoid 'anxiety-inducing foods' such as sugars and processed products. 'You've got this piece of performance, in a few weeks' time, fingers-crossed, people will return to their offices. They will face challenges within an unknown market, where their decisions are paramount. There's an element of conserving their energy as best as they can, and really understanding what's going to make a huge difference for them when it's time to take action.'
Rasika Sittamparam writes for Spear's
More coronavirus coverage
Our doctors and nurses are the 'new Few'
'Don't panic' – wealth managers react to Covid-19
Covid-19: A message from Spear's to our readers
How the Coronavirus outbreak exposes the 'central weakness' of China's regime
The very best London restaurants offering home delivery and takeaway during the coronavirus crisis
Charities need 'unrestricted' donations right now – Covid-19 appeal from the Charities Aid Foundation