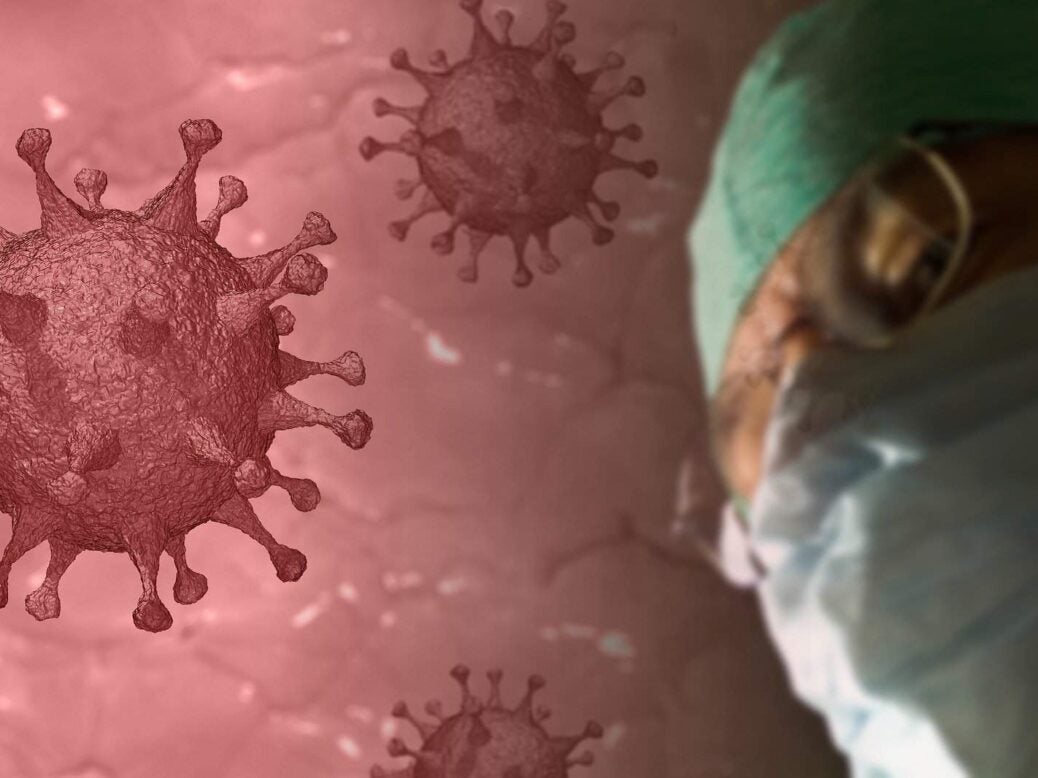 As the Covid-19 pandemic tightens its grip on the world, charities of all kinds are under more pressure than ever both in terms of delivering their services but also the resources they can draw upon. Here, Charities Aid Foundation head of private clients Mark Greer explains why HNWs must give more now – and why their money will go further than then ever in the current emergency. Interview by Arun Kakar
Spear's: What has been the initial response to the crisis?
Mark Greer: There are two big things that we've done so far. First, the World Health Organisation (WHO) has launched an appeal for funding specifically to tackle Covid-19 and focusing on at-risk communities around the world as the virus spreads. The way that is structured is that there is a UN foundation in New York and there is a Swiss foundation that are receiving those funds and passing that through to the WHO for their work.
We've set up a mechanism whereby people can donate to us so that they've donated to a UK charity. It's UK tax-effective and we pass the money through to that global fund, which is obviously very helpful for people who are UK taxpayers and would want to claim the benefits of charitable giving in the UK but want the money to ultimately to go onto the WHO. We've helped set up that mechanism for our existing clients but also other donors to give too.
What has the response from clients been?
We've had a lot of people responding quickly in different ways. For example, there was one client who just liquidated their whole trust with us, about £100,000, and wanted to give it to the WHO appeal. People are taking really quite assertive, drastic action to get as much money as they possibly can to these appeals.
We've seen people wanting to give to the charities they always support anyway, and that's more important than ever. Charities are no different from businesses in the sense that their operating models are under enormous strain if people and their staff can't come in.
Also, the funding models for many charities rely heavily on things like fundraising events, gala dinners, those sorts of fundraisers that are cancelled for the foreseeable future. What we're encouraging clients to do is keep supporting the charities that they regularly support to try and ease the cashflow issues. Charities across the whole spectrum are feeling this.
There are all sorts of issues that are rising. If you think of an issue like loneliness and isolation among older people, that is a problem all the time and there are charities that are set up to alleviate that. But in these circumstances, that problem is enormously amplified. Isolation is almost being mandated in order to keep people safe.
What are you encouraging existing clients to do?
We are encouraging clients to change their behaviour in one really important way which is to give unrestricted donations now. Usually, quite often people will want to give to a particular charity and they'll want to restrict that donation to one project that they're doing so they know it goes to that particular aspect of the work which they care most about or really want to focus their own giving on.
Under normal circumstances, that's a great way to give. But now we're saying trust the charity that you're giving to, give them as much flexibility as you can so that they can use the money where it's needed most right now rather than having those restrictions placed on those donations. We've definitely seen donors change that model of giving.
What do you think the long term effect of this will be?
We are having clients think about this on a more strategic and long term perspective, and thinking about the issue of pandemic preparedness in general. Once the dust settles on this, there's going to be an enormous focus on that from governments, charities, NGOs and also from donors who really want to think about how we respond better next time.
At the moment it's a bit too early because everyone is focused on the immediate crisis and that's where the funds are needed the most. In the more medium term, things are definitely going to evolve. We've seen just over the last week or two how the whole climate has changed day by day to an enormous degree. We are expecting that particularly things like mental health are going to emerge reasonably soon. Issues of the whole country socialising a lot less, seeing people less, children cooped up indoors.
We're already seeing donors look to charities like MIND and other mental health charities to look to support those efforts again a little bit further down the line as the situation develops.
It sounds like the response from clients has been very positive
Absolutely. That's great because these are very difficult times for people. Everyone has taken a heavy hit. The fact that people are having time to think about others is really encouraging. As the situation settles we imagine there will be more and more people who will be able to get their heads up a bit having dealt with the immediate crisis in their own businesses and start to think about how they can help other people. But it is great to see that selflessness.
What advice would you give to HNWs that are looking to maximise the impact of their giving?
The impact dynamic is interesting at the moment. In one sense, for any donation made now, the impact of it will be infinitely clearer than it is under normal circumstances. If you're giving money to a charity that's back is really up against the wall, and you're concerned about the charity, the impact can be very immediate and really extreme in terms of just helping that charity to stay in existence.
Usually, when we talk about impact we'd be talking about carefully thought through donations, agreed parameters with the charity for what they're going to be focusing on and key performance indicators that we'll be measuring, and very careful methodical analysis of that gift.
But to be really honest, the time for that approach isn't now at the moment. Charities are scrambling to figure out how they can continue to support their stakeholders and service users and really there is just at least for the short term, to get money out and trust the charities. It is time for trust.
How important in philanthropy in the effort to tackle this pandemic?
It is hugely important. The government is taking unprecedented measures to keep employers going, to keep businesses going, and to rescue the economy from the full effect of this. Some of that support is applicable to charities. Charities often provide a lot of what is the social fabric of society and without them the impact of this on people will be so much bigger.
Are there any other ways that you'd advise people to donate?
The National Emergencies Trust is a mechanism that was set up by various charities. Prince William was in the media last week launching their current appeal. That was set up in response to various crises that have happened within the last few years.
There wasn't really a combined way for people to just give to one charity that would then disseminate it to people on the ground. They are really well placed, working with organisations like community foundations to get down to real grassroots groups. WHO is obviously an international response but people who want a really local response I would recommend looking at the National Emergencies Trust or looking up their own local community foundation.
More Coronavirus coverage from Spear's
Our doctors and nurses are the 'new Few'
'Don't panic' – wealth managers react to Covid-19
Covid-19: A message from Spear's to our readers
How the Coronavirus outbreak exposes the 'central weakness' of China's regime
The very best London restaurants offering home delivery and takeaway during the coronavirus crisis