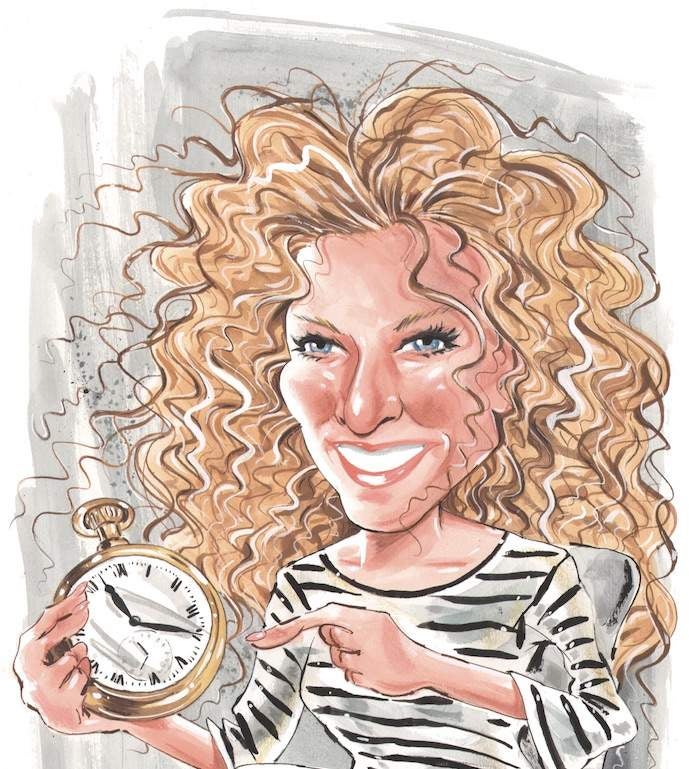 The high-flying interior designer with a fear of heights finds time in her hectic schedule to tell Olenka Hamilton about her passions and inspirations
How much is an ounce of gold?
Not enough… It's about $1,300 dollars an ounce, I think, right now.
What is your greatest luxury?
Time – I never have enough, always want more!
What are you working on at the moment?
Many projects in Asia: we've opened a new store in Hong Kong. We're also about to launch the Celebrity Cruises' Celebrity Edge ship at the end of this year, we've launched LUX* Grand Gaube in Mauritius, and I'm about to start a design for another hotel there which is a different concept. We've got a new hotel fabric collection with Richloom launching… I'm working on many projects all over the world.
What inspires you?
Everything inspires me… Music is probably my biggest inspiration at the moment, and also art – I've found myself spending a lot of time going into galleries and looking at artforms and sculptures.
What does style mean to you?
Style is my life, so style is something I just couldn't live without, but style is subjective – what is style to me isn't style to someone else and vice versa; style is what you make it to be. There is just something about understated chic when it comes to clothing, homes, art – right down to the last detail, such as the pair of white washing-up gloves that I found from Lakeland! That, for me, is style!
How would you describe your aesthetic?
East meets west, with a modern edge. The Eastern philosophy has always resonated with me as a designer – I'm a purist and I'm all about clean lines, harmony and symmetry. I also like contrast, whether it be with pale and dark colours, juxtaposing textures, or blending vintage with modern.
What are the fundamentals of a stylish interior?
Simplicity, symmetry, clean lines, and neutral tones. A stylish interior should be timeless.
Favourite designer?
My favourite clothes designer changes from season to season, but I love Celine, I love parts of Rocha, I love the fluidity of Erdem, I love Khaite, I love Haider Ackermann, I love Amanda Wakeley cashmere.
What do you consider to be your proudest achievement? And greatest regret?
Giving birth is definitely my proudest achievement. My greatest regret is that my father is not alive.
What advice would you give to a young person?
You need to be passionate about whatever it is you do, and understand what it is that you uniquely can offer. First and foremost you need confidence, self-belief, and the determination to get back up and try again when you inevitably face a setback. You also need patience – success rarely happens overnight.
What is your guilty pleasure?
Gluten-free vodka.
What is your greatest fear?
Heights! And not having enough time to get everything done.
Where do you summer?
Ibiza, Majorca, the Amalfi coast, Mykonos – anywhere that's got sun and a beautiful beach.
What do you drive?
A Bentley Bentayga.
Your favourite restaurant and hotel suite?
There is an amazing restaurant in Capri called Fontelina, and the Upper House in Hong Kong.
Where in the world are you happiest?
At home, in the arms of my partner John and with family. If I were to choose a place, I would prefer to be on white sand, in the heat, because that's when I feel most inspired, and to be there with my loved ones of course.
Web kellyhoppen.com
Olenka Hamilton is staff writer at Spear's
Related
Spear's Midas interview: Chris Robshaw
Spear's Midas interview: Sir Jackie Stewart
Spear's Midas interview: Ian Rankin