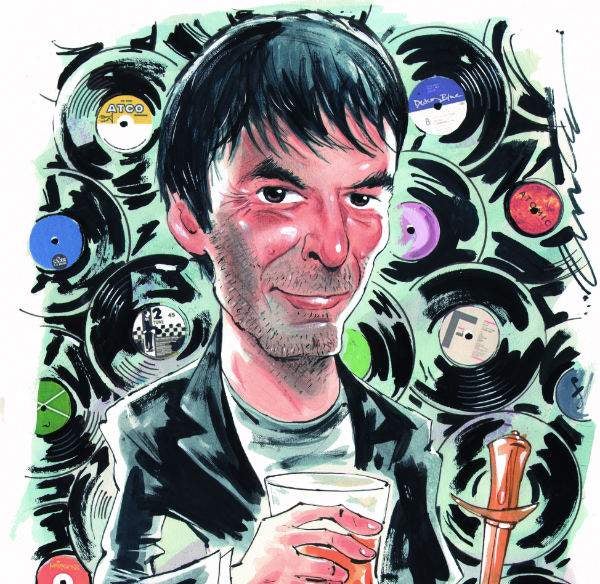 The crime writer shares his thoughts with Emelia Hamilton-Russell on Inspector Rebus, wealth, tax, empathy… and his love of vinyl and a good pint
How much is an ounce of gold?
No idea – I can't even remember what an ounce looks like. Do people still work in ounces these days? Maybe $600 if I had to guess.
What's your attitude towards wealth?
I like it. Having spent a large portion of my life having very little money, it's nice when you do have it. Wealth gives you freedom.
What are your luxuries?
A Jaguar motor car and a lovely big hi-fi system.
What's your favourite wine?
I have to swallow hard when I have to pay a lot of money for a bottle of wine. The most I would spend on wine is £60, and it still makes me gasp.
You once worked for the Inland Revenue. How do you feel about tax now?
As a poor person it wasn't a bad job – there were lords and ladies on their books, and I would send them letters making sure they paid their taxes. I wouldn't mind paying a bit more tax. I've been in the situation where I've needed state help, so I know how important it can be.
Live to work, or work to live?
Being a writer, I mean, is that really work? I'm basically doing the same thing I've been doing since I was ten years old – creating characters in my head and playing games with them.
And what about Rebus?
Sadly, Inspector Rebus lives for the job, and now that he's retired and no longer a detective he still wants to feel like a detective – he just can't give up the day job.
Where in the world are you happiest?
I'm not one for travelling long distances and exploring brave new worlds. I'm probably happiest sitting in the Oxford Bar with a pint. That's something I share with Rebus.
What other luxuries do you and Rebus share?
Rebus isn't poor. He's a baby boomer – he's got a great pension and he owns a lovely three-bedroom flat in Marchmont. He likes his malt whisky, but his wealth doesn't really affect his day-to-day life. As long as he's got the price of a pint in his pocket he's happy – he's a bit like me in that respect.
What's your whisky of choice?
Highland Park or the west-coast malts like Talisker and Laphroaig.
If I were to read just one of your books, it should be…
Black and Blue.
Are you tempted to write a novel about white-collar crime?
The latest book, Rather Be the Devil, was sparked by something I read in Private Eye. It was about how easy it is to set up a limited company in Scotland and then use it to transfer dodgy money around the world. It struck me as a great opportunity to get a crime novel out that explores the issue of corporate greed.
Does wealth corrupt people?
I made a TV series years ago about evil – the interesting thing that came out of it is that the character makeup that you'd need to become a successful oligarch or CEO of a huge company is similar to the personality you'd need to be a successful serial killer. It's about a lack of empathy, seeing people as pawns in your game.
What's your guilty pleasure?
I can't stop buying vinyl records. My whole house is full of them, but I can't walk past a record shop without going in and buying something. I've got a Van Morrison LP signed by Van Morrison, and I have a copy of the Rolling Stones album signed by Keith Richards.
Web ianrankin.net
Related
Spear's Midas interview: Michelle Mone