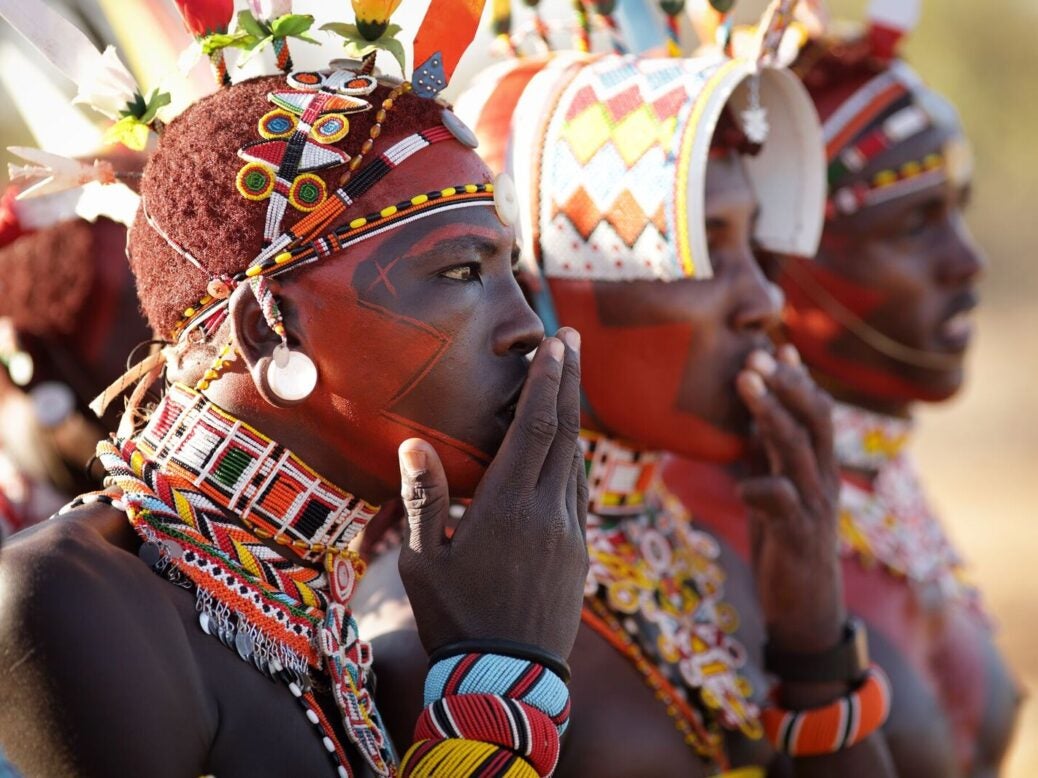 In the crowded market of luxury travel, destination specialist Niquesa designs and delivers the total experience, writes Arun Kakar
Cycle through Cuba with the son of Che Guevara, dance under the northern lights with a private DJ, or explore emperor penguin colonies in the South Pole – Niquesa Travel launched this week with a clear mission to push the boundaries in luxury travel.
The new arm of lifestyle brand Niquesa, Niquesa Travel aims to offer a 'fresh approach' to a crowded market through a series of ten journeys with bespoke itineraries tailored to its clients.
The results of this ethos are varied and intriguing – take the 'Xbox Detox' journey, for example, aimed at families, a fortnight of natural wonder and adventure. Pairing the family with a dedicated videographer, the children can produce a film to create a wildlife documentary from the tour; which begins with the Masai Mara guided by acclaimed expert Alex Walker, and includes tracking rhinos and lions on foot in Laikipia, dancing with Samburu tribespeople, snorkelling and wakeboarding.
'We design the journey of a Niquesa Traveller to be a seamless blend of magnificence, intrigue and surprise,' says founder and CEO Luigi De Simone Niquesa. 'We provide our travellers with the treasured opportunity to acquire remarkable memories that will last a lifetime.'
Born in Rome, Niquesa opens his black book of global contacts built over more than two decades in the hospitality and luxury industries, assembling a dedicated team headed by former Rocco Forte Sales Director Mark Allvey to seek out adventures new.
Cultural figures, historians, conservationists and explorers make up the characters of the various offerings, designed around a set of emotive themes to 'capture your consciousness and connect you with the world in a completely new way'.
A Scottish highlands tour in partnership with Rolls Royce, for instance, packs the five-day schedule with helicopters, spas, bonfires, golf, whisky, and of course the Rolls Royce itself (you choose the model). Introduced by one of its product experts before heading out onto the open roads, the holiday ends with a Rolls Royce director over dinner.
'Over the years Niquesa Travel has developed a global network of trusted local connections, and we are proud to offer experiences in regions that we know extremely well,' adds De Simone Niquesa.' From a remote mountain peak in Tibet to the rhythmic rumble of a street in Havana, Niquesa will give you direct access to our local staff, who will make you feel at home.'
Each of the ten adventures begin life as suggestions, and Niquesa offer the chance to alter any of the features depending on your taste. PA's are on hand for each of the holidays and can cover translators, bookings, shoppers and nannies.
'Our Niquesa niche is to offer tailor-make journeys, ensuring that all the perfect ingredients are added to create unparalleled moments which will transform into life starting memories,' adds Allvey. If the quality of travel is rated on its ability to connect and discover, Niquesa scores very highly indeed.

Images © Niquesa
For more information on Niquesa and to explore bespoke itineraries, visit www.niquesatravel.com, email travelteam@niquesa.com or call +44 (0)203 829 8080
Related
Why private jet 'cruises' are trending in luxury trave
Kyoto travels: discovering the blossoming taste of Japan
Why Mauritius is a must for refined travellers