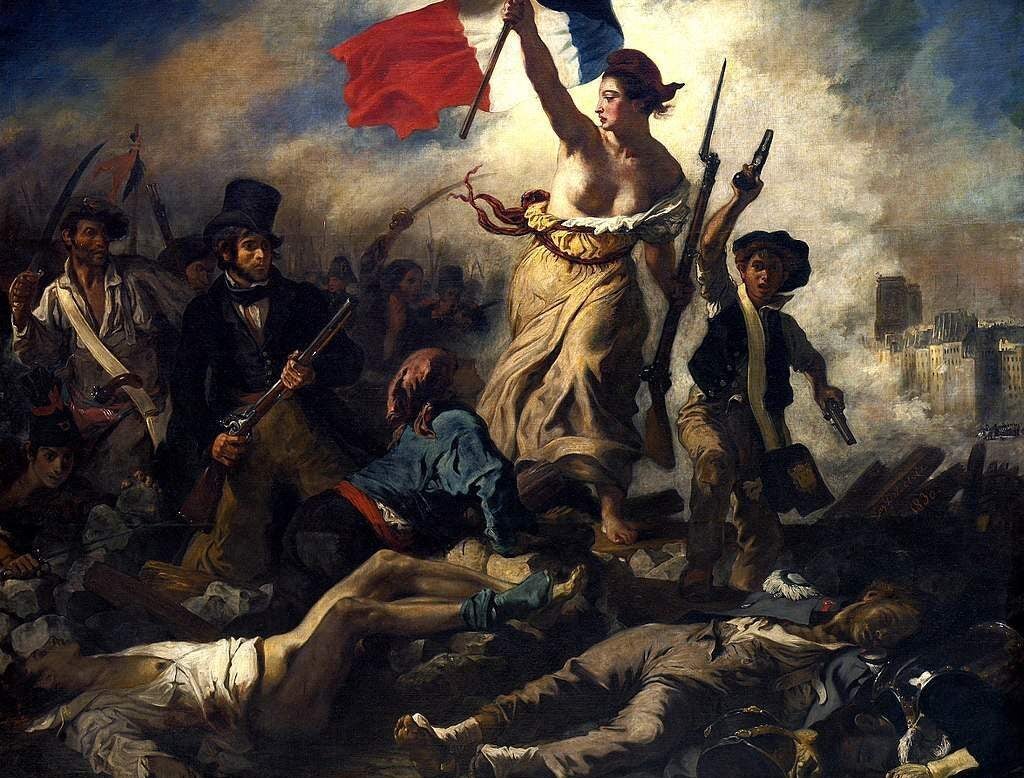 Liberalism has lost its way, and its current leaders are not doing enough to fix the problem writes Robert Amsterdam
Every summer I make a point of spending some holiday time with my family in Toronto, where the agreeable temperatures, friendly people and relative Canadian normality can be a welcome respite from work in more challenging areas of the world. But this perception of normality is, and really always has been, more illusion than reality. Such was the case during this summer's visit, when every morning the newspaper headlines screamed out the latest trials and tribulations of Canada's prime minister, Justin Trudeau.
This is interesting, as so much of the analysis of the current state of global politics is obsessed with a 'rise' of populist movements, social-media fuelled extremism among the far right, and other disruptive events that have challenged the status quo.
But in fact, perhaps we should be paying equal attention to the collapse of good governance and the gaping vacuum of successful liberal leadership. If someone like Trudeau is considered the best champion that liberalism has to offer, then they are indeed in big trouble. In such a context, it is not necessarily the case that populism is rising, but rather that nobody is offering much competition.
Trudeau's conduct has stirred considerable controversy in recent months, most notably in his handling of a federal criminal corruption case. As the story goes, the premier and some of his aides inappropriately pressurised the then-attorney general Jody Wilson-Raybould to abandon a criminal prosecution against SNCLavalin Group Inc, a Montreal-based engineering firm facing corruption and bribery charges. Though the prosecution of SNC-Lavalin remains on track, the Trudeau administration's credibility is in tatters.
The corruption scandal has cost him the resignations of Wilson-Raybould and one of her allies, Treasury board president Jane Philpott. Both were later evicted from the governing Liberal party by the prime minister himself – a vengeful gesture that would be more typical of Vladimir Putin or Rodrigo Duterte than the leader of Canada's Liberals.
The authoritarian streak doesn't end there. Most recently, ruling party members on the House committee on foreign affairs succeeded in shutting down an investigation launched by their opposition colleagues into reports claiming the Canadian government, at the direction of Trudeau's office, had requested that two former diplomats have their public comments on Canada-China relations approved by Ottawa prior to making them.
But Trudeau's troubles are part of a larger pattern. Another former crown prince of centre-left institutionalism, French president Emmanuel Macron, is also experiencing dramatic challenges. Just two years after his party swept more than 300 seats in the National Assembly, Paris is smouldering with Gilets Jaunes violence and sharp disapproval of the president. According to a YouGov poll conducted in late July, Macron's popularity rating had slipped to just 22 per cent approval.
Macron and prime minister Edouard Philippe did not lack ambition when they took on the much-needed reforms of France's pension and labour codes, but they should have foreseen the powerful backlash and rejection by major segments of the public. Instead, they appear tone-deaf, pro-rich, and out of touch with the people they govern – the ideal scenario for the nationalists to swoop in and stir up discontent.
But the crisis of liberalism isn't just contained to Europe. Across a range of democratic nations, traditional liberal parties are weakening against a tide of populist and nationalist-oriented conservative parties. But is it because the values and principles of liberalism are losing favour, or because the current leadership class can't seem to get over past entitlements, and can't seem to connect properly with voters?
Historians may one day struggle to explain what is driving these trends in our current political trajectory, but a few insights seem fairly clear. Firstly, the stalwarts of liberalism have failed to define themselves, instead allowing actors like Putin to squarely contain the movement as one defined by multiculturalism, immigration and gender politics, thereby provoking an easy reaction. Secondly, the branch of conservatism that is succeeding right now is unrecognisable to the core principles of the movement – namely in terms of the activist role of the state, the flirtation with bigotry and the departure from free markets.
Despite its recent foibles, liberalism was responsible for a vast expansion of global prosperity in the postwar era. If it is to survive, it needs a new class of leadership that can redefine the movement, defend the values, and show that they are listening and responding to the concerns and ambitions of their citizens. Until that happens, we are going to continue on the current path for some time.
Robert Amsterdam is the founding partner of law firm Amsterdam & Partners LLP
This article first appeared in issue 70 of Spear's magazine, available on newsstands now. Click here to buy and subscribe. 
Read more