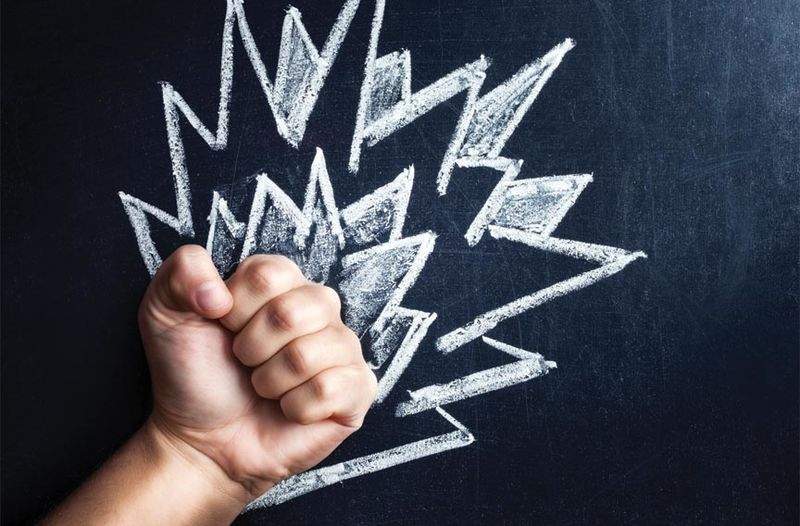 Change is in the air around the world, but preparing smartly can ensure a following wind, writes Robert Amsterdam
In mid-April, a fire ruthlessly tore through the famed and beloved Notre Dame Cathedral in Paris, felling its spire and prompting a collective gasp of despair felt around the world. The structure, which for 850 years had withstood everything from the French Revolution through Nazi artillery, suffered unprecedented damage in a matter of hours, and in doing so abruptly challenged basic notions of permanence, identity and history.
Though not nearly as popular as iconic Gothic architecture, the first half of 2019 has also seen a number of long-standing dictators dethroned. After 20 years in power, Algeria's President Abdelaziz Bouteflika was forced to resign and give up attempts to rig a fifth election by sudden and overwhelming street protests.
Weeks later, mass unrest also forced Sudan's President Omar al-Bashir into house arrest after 30 years in power. Quite less dramatically, Kazakhstan's President Nursultan Nazarbayev is stepping down to have a go at managing behind the scenes, while Joseph Kabila is experimenting with a proxy power of his own in the Democratic Republic of the Congo. In Venezuela, Nicolás Maduro is on the ropes, the Castros are out of Cuba, and Zimbabwe is approaching two years of the post-Robert Mugabe era.
This rapid succession of events should not be confused with a blossoming of democracy. According to Freedom House, in the past year many authoritarian states have been going in the other direction, choosing to shed the 'thin façade of democratic practice that they established in previous decades', while 'countries that democratised after the end of the Cold War have regressed in the face of rampant corruption, anti-liberal populist movements, and breakdowns in the rule of law'.
What this does show us is that power is increasingly fragmented, uneven, unpredictable, and more subject to the whims of crowds and circumstances than expectations or plans. States may continue to wield the greatest powers, but at the same time the institutions underpinning them are as fragile and vulnerable as the roof of a centuries-old cathedral. So in an environment in which the mighty are falling, how does one prepare when chaos is the order of the day?
The first step is to be prepared for three major trends we can see emerging out of the current miasma.
The first is that we are entering a new age of potentially aggressive regulation. There is increasing political pressure on states to establish a much stronger presence in the markets. This was fully on display in the aftermath of the Boeing 737 Max crisis, during which time the Federal Aviation Administration embarrassingly continued to allow these planes to fly for several days. Ask any executive at Facebook, Amazon or other Big Tech firms if they feel there is a new regulatory attitude in the wind. Competition authorities in the European Union are aiming to set the trend of how states oversee how companies manage data, privacy and business practices. The potential for these regulators to push for mission creep is already a concern. There is a hunger for scalps like never before, and it is just a matter of time before we see a big one go down.
The second trend to prepare for is an expansion of selective rulebreaking. Although counterintuitive to the growth of regulation, the fact is that these new watchdogs should be expected to apply their attentions not evenly nor uniformly, but rather politically. Those with influence and the wherewithal will continue the pattern of challenging if not shattering norms, while others will become targets in spite of evidence in their favour. The gradual weakening of rule of law cuts both ways – with rampant uses of legal orders to seize, freeze and forfeit money and property before even a single hearing can be observed in numerous jurisdictions. And the practice is expanding.
Lastly, we need to prepare for an increase in conflict. Whether you blame social media algorithms or explain our polarisation as a response to the unequal fruits of globalisation, we are in a cul-de-sac of zero tolerance for consensus, accommodation or compromise. Both Brexit and the rise of Donald Trump's 'America First' agenda has lent legitimacy to the go-it-alone perspective on everything from trade to defence to law enforcement.
In a dozen different countries, we are going to experience a dozen different sets of laws. Depending on where these asymmetries intersect, there are opportunities, but far more often we are looking at burdensome costs. But perhaps we would do well to remember the fortitude shown following the Notre Dame fire.
A national identity is more than a building, a country is of course more than its long-time leader, and power, even when broken into pieces, can still be navigated by the nimble and the prepared. Good luck to us all.
Robert Amsterdam is the founding partner of law firm Amsterdam & Partners LLP
This article first appeared in issue 68 of Spear's magazine, available on newsstands now. Click here to buy and subscribe.