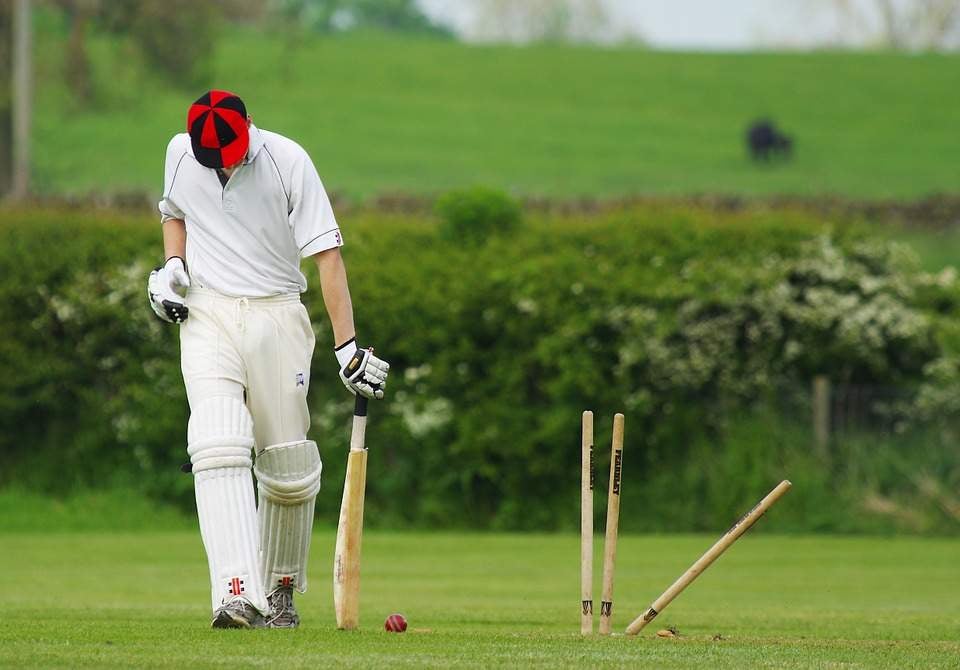 From cricket to business and politics, the skills required to make big decisions are as elusive as they are crucial, writes Jason Cowley
Earlier this year one of my columnists rang to say he would be leaving. The columnist was Ed Smith and, even to his own surprise it seemed, he'd been appointed chief national selector of the England cricket team, a first for a New Statesman writer – we are more used to losing our high-profile columnists to Westminster or another publication.
A former professional cricketer, he wrote a column for us called 'Left Field', which showcased his interest in sports psychology, management theory and behavioural economics – and his appointment by Andrew Strauss, director of the England and Wales Cricket Board at the time, was certainly out of left field. Smith, 41, was forced to retire when he was only 31 because of a persistent knee injury.
Although he was a commentator on BBC Test Match Special, wrote occasionally about cricket and had a spell as a consultant in the Indian Premier League, he was not a coach or professionally involved in the game. 'The old boys' network doing its thing,' was how the former Yorkshire and England fast bowler Darren Gough greeted his appointment.
Educated at Tonbridge and Cambridge, Smith has certainly an establishment burnish, and he knew Strauss from their playing days at Middlesex. But appearances can be deceptive: Smith's father was a schoolmaster and he's not a high-born son of privilege, a gentleman among mere players.
His own career as a batsman was marked by relative failure, when judged on his own terms. He was selected for England in 2003 but was dropped after only three Test matches, having averaged 17. He believes that in what turned out to be his final innings for England he was the victim of a woeful umpire decision. Cut down by the hand of fate, he became increasingly interested in the role of luck – or what Machiavelli called fortuna – in sport and in life.
In many ways, Smith was lucky: he was a talented athlete who went on to play cricket for Cambridge University, Kent, Middlesex and England. But he was also unlucky: injury ended his career early and he was haunted by what might have been had he not been given out that afternoon.
Emmanuel Macron is often cited as the archetypal lucky modern politician because he became French president at the age of 39 having won only 24 per cent of the vote in the first round of the 2017 election. Macron was lucky because his opponent in the second round was the neo-fascist Marine Le Pen, who was unacceptable to a large majority of voters on both left and right.
He was lucky because the credibility of the centre-right Republican candidate and early frontrunner, François Fillon, was destroyed by a scandal. He was lucky because the French left had fragmented.
But Macron also created his own luck: he broke from the Socialists, who were moving to the left, because he knew he would never emerge through the primaries as their chosen candidate. So Macron created his own movement and party, En Marche, and triumphed as a liberal populist.
Ed Smith and I have spoken often about Macron, and we share an interest in decision-making and leadership. One of the sporting questions that most fascinates him is this: why do some managers and coaches, especially those selecting or buying players in transfer markets, make better decisions than others, especially in this age of data and obsessive measurement and quantification?
The same question applies in business. Perhaps they have not studied the metrics and data, perhaps they lack emotional intelligence and struggle to evaluate character, or perhaps they simply do not trust their own instincts. Or it could be the opposite: they are too certain in their own judgement.
The decline of José Mourinho is relevant here. His rants are becoming more frequent and incoherent and he seems to blame everyone but himself for his erratic decision-making.
So far, Smith has impressed in his role as national selector. And some of his more surprising selections are now being routinely described as 'left field' (our column was well titled). The England cricket team had a good late summer, winning an enthralling  Test series against India 4-1. Smith's decision – it was his alone – to recall Jos Buttler was an inspired wager  that came off.
He has taken risks, dropped players when necessary, given young emerging talent a chance (Sam Curran, Ollie Pope), and backed his hunches.
What has he learned? Selection,  he has said, 'is not like an executive search: it is more of a puzzle. What you've got to do is get the best team on the field from the pool of players available.' It sounds simple. Perhaps it is. The greater challenge will come when England start losing again.
Jason Cowley is editor of the New Statesman. His book of essays, Reaching for Utopia: Making Sense of an Age of Upheaval, published by Salt, is on sale now
Image credit: CC0 Creative Commons
Related….
Jason Cowley: What the real World Cup reveals about the new world order 
Alan Greenspan: 'The system is eventually going to unwind'
1% is a fair price to pay for a soft Brexit
The straw between hurricanes: postcard from Montenegro
Lloyd Dorfman on UHNWs: 'You don't see a huge number giving'
Revealed: the top HNW advisers working in art, wine and classic cars in 2018