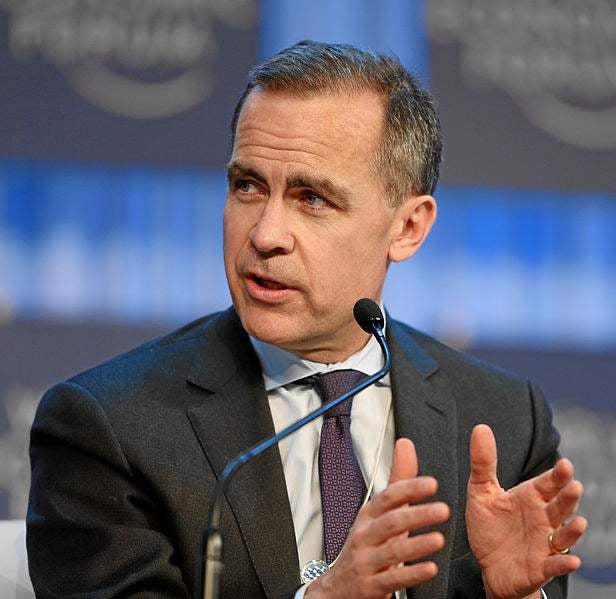 A one per cent loss in the UK's GDP is a small price to pay for a soft Brexit, writes Alec Marsh
So Mark Carney reckons that Theresa May's soft, gossamer-light Brexit will cost the country one per cent of GPD over five years. Furthermore, the Bank's economists have warned that the UK economy would be up to 3.9 per cent smaller in 15 years' time under the government's current plan – due in any event to go under the knife of the House of Commons on 11 December – than had Britain voted to remain in 2016.
Naturally, whatever weight you put these revelations largely depends on how long ago you closed your mind off to any further discussion on the never-ending topic of Brexit. It also relies on whatever credence you place on the Bank's pre-referendum trend growth outlook – a red line stretching upwards into a future that never happened.
Given the context of the failure of the economic woes they predicted in the wake of a 'leave' vote coming to pass (the mirage of so-called 'project fear') it's highly likely that what some are billing as 'project hysteria' or 'Carnage' (that one thanks to the Sun's subeditors) will be dismissed once again as something akin to what Boris Johnson once described as 'an inverted pyramid of piffle'.
But even assuming for a second that this is a reasonable 'best guess' out – then the important question to ask today is how you stand: is one per cent of GDP over five years of 'lost' growth an acceptable price to pay for being out (even just out) of the EU?
If you consider that the UK economy is around £2 trillion – we're looking at the lost value of a around £20 billion. Now that's a lot – but at about a quarter of what we spend on the NHS yearly it's not that much. And that's stretched out over five years. In fact it's worth about the same as two years' net payments to the EU or twice the budget of the International Department for International Development.
Certainly, many people would argue that as a country we've spent our money less wisely than this before – just take a look at our history in nuclear energy or defence procurement.
Which is a point: £20 billion over five year is somewhat cheaper than the cost of upgrading Trident, what many would regard as another essential feature for guarding our sovereignty.
And in return for retaining our sovereignty, escaping the reverse centrifuge of the single currency, the European super-state, it's – for them – small price to pay.
And consider the rich Chinese who are looking for a way out – they seem to be people who are happy to trade fuller rights and democracy for a few per cent here or there. (Not that I am comparing the tyranny of China to life in the European Union.)
And one per cent is certainly a lot less expensive than the eight per cent crash over the short term that Carney said a disorderly 'no deal' Brexit would cause, giving us the worst recession since the Great Depression of the 1930s.
When the last week I interviewed Gina Miller for a Spear's event with the private members' club Ten Trinity Square, she was adamant – Theresa May's deal was selling our sovereignty for access to Europe.
I would not argue with Gina. The British government did that and lost. But what I would say is that there are aspects of the current Brexit withdrawal agreement that are hard to swallow – even for old remainers such as myself – but there are also aspects of the plan that are attractive: including economic access and the 'single customs territory' – Brussels said it wouldn't let the UK cherry pick but it has, up to a point.
Ultimately, the price of a lost of some 3.9 per cent of GDP for a soft Brexit over 15 years is not a big deal economically – certainly not when the purchase is as great as national identity – something that was clearly being challenged by the pre-referendum status quo.
Nor is one per cent over five years, or four per cent over 15 of lost growth a hill of beans in comparison of the loss of some 20 per cent in our national productivity that we've already experienced over the last decade.
If we could fix the halt in Britain's productivity growth, we could afford a hard Brexit several times over. That's a point that the great economist and 'objective remainer' Jim O'Neill has made in Spear's more than once.
So as far as I'm concerned, a one per cent loss – and who knows it might not even turn out to be that bad – is a small price to pay for a soft-Brexit. We've almost certainly spent our money more unwisely in the past.
Alec Marsh is editor of Spear's
Image: Wikimedia Commons