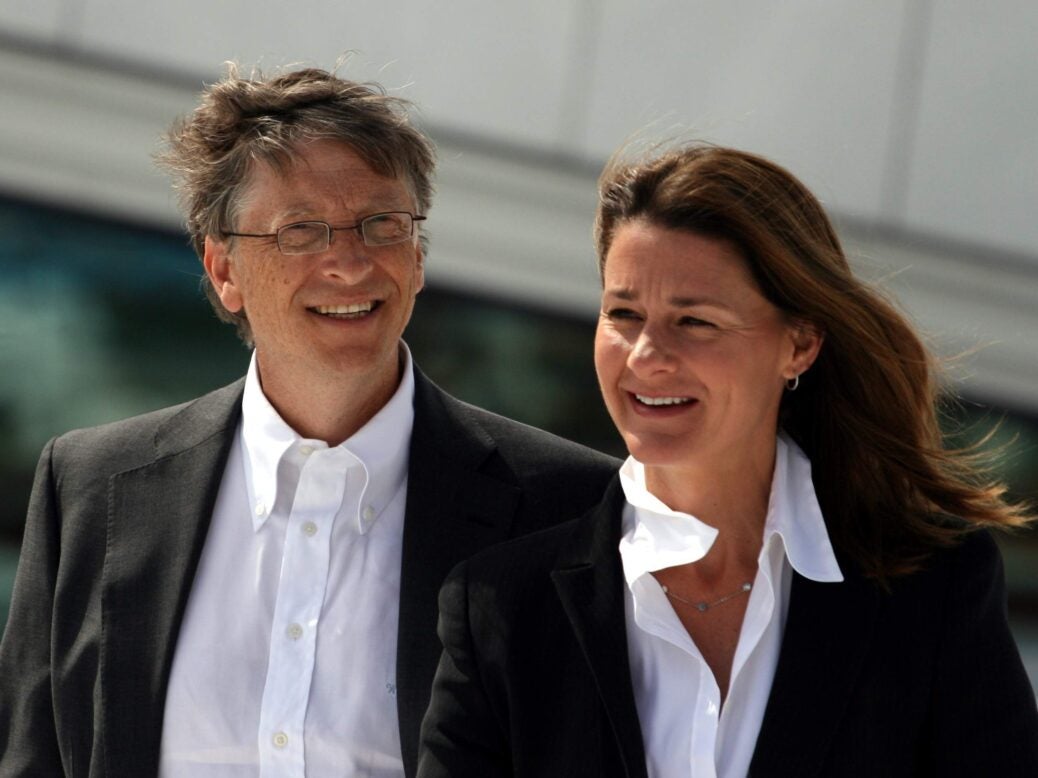 Worldwide philanthropic funds have amassed a record $1.5 trillion in assets, according to a UBS report, which offers insightful conclusions into the sector, writes Hannah Solel
Global philanthropy is flourishing with more than 260,000 philanthropic foundations across 39 countries now having a combined $1.5 trillion of assets. To put that in perspective, it's more than three times the GDP of Poland and four times the present total valuation of the world's cryptocurrency market at circa $400 billion.
Most of these foundations can be found in Europe (60 per cent) and North America (35 per cent) with the remaining dispersed across the Middle East and Asia, according to the report funded by UBS in partnership with the Harvard Kennedy School's Hauser Institute for Civil Society. Out of 30,000 foundations which shared priorities, education was the leading sector of focus (35 per cent) following by social welfare (21 per cent), health (20 per cent) and art and culture (18 per cent).
Despite the publicity surrounding some of the world's largest funds — such as the Bill & Melinda Gates Foundation which is worth around $40 billion — the report also finds that foundations tend to operate on a relatively small financial scale, with 90 per cent of those who reported their assets having less than $10 million. Of these almost 50 per cent have assets of less than $1 million.
Josef Stadler, UBS group managing director of global ultra high net worth, tells Spear's that the report has solidified and confirmed the trends UBS has been learning from client meetings: that there are many foundations globally, that most of them are small and that they're very dispersed – often isolated, so they do not collaborate nor talk to each other. 'There is a lack of collaboration globally, which is a pity,' notes Stadler. 'You can't believe how many duplicative efforts are executed for solving the same kind of problems without having the people speak to each other. It's an embarrassment and it's a sad story, and that's what drove our philanthropy community network.'
Another interesting finding of the report is the innate conservatism of some of the philanthropic efforts: 'Often, counterintuitively, those entrepreneurs, who created empires by taking smart risks, when it comes to their philanthropic activities are completely risk free in their approach,' adds Stadler, 'which was and still is a surprise to me.'
Why is this? 'Often they founded or created their own projects, which they don't want to fail so they do whatever it takes to keep it alive. Their passion is deep down in their heart what they actually want to achieve – they don't want to be seen as a failure in that respect.'
While the figures and findings from the report are enlightening, the global philanthropy sector is still not large-scale enough to counter the world's ills in 2018. With the UN estimating that $5 trillion is needed to achieve its Sustainable Development Goals and solve the major plights of humanity by 2030, the $3.5 trillion gap needs to be filled.
Stadler, however, is adamant that a solution will be found: 'I am personally convinced this will happen,' he says. 'We will see large, NGO not-for-profit enterprises and conglomerates that will tackle the big problems of mankind, in absence of public funding, go to the capital markets for funding, acquire and attract the best management teams because of the good cause of the underlying problem. They may even be in capital markets, even publically listed, stock listed, and those stocks will be counted going for forward in about 10 – 20 years. I'm totally convinced it's going to happen… [and] will transform the world.'
The legacy of today's report will be that it draws attention to how the global philanthropic sector can improve: 'to make them [foundations] more critical, grow their size and allow for better management' says Stadler. 'If you want to reach a million not-for-profit recipients, you should be a multinational philanthropic enterprise,' he adds, just like a company.
What should UHNWs do now? 'They should apply the same tactics and strategies that they applied when building up their business to philanthropy activities and ventures. They should have a plan. They should take appropriate risks given the rewards. They should compromise on yields yet they should vigorously and rigorously monitor and engineer management, so that the project will grow – just as if they were doing a for-profit venture, they should inform themselves, network and get the best out of all the information that is available.'
Clearly, the combination of the report (set to be produced on a biennial basis) and Stadler's comments provide ample and important food for thought on how to approach philanthropy and make a difference. After all, philanthropy is 'not about giving away but it's being involved and staying involved – it demands much more involvement that writing a cheque and forgetting about it'.
Hannah Solel is a researcher and writer at Spear's
Related:
Why millennials will be the biggest philanthropic donors in history
British philanthropists give £1.8 bn in charity 
Meet Maurice Ostro, the father of entrepreneurial giving