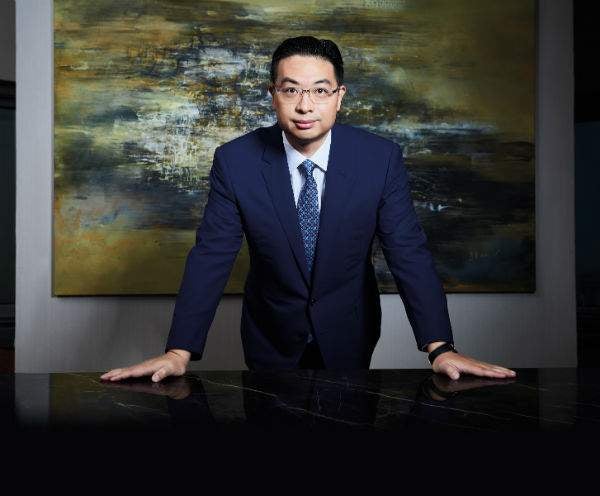 Spear's catches up with businessman Johnny Hon, founder of the Global Group venture capital firm, to talk British-Chinese opportunities, philanthropy and bitcoin
'Chinese money wants to come into Britain, so a lot of entrepreneurs can make use of that,' states Johnny Hon, founder and executive chairman of the Global Group, a Hong Kong-based investment and venture capital company, which he launched in 1997.
'When I first started, it was about helping Western, Middle Eastern and Russian clients to make investments in China. Now the money goes the other way,' he says. One reason for this is that Chinese investors 'want' to invest in the US, UK and Europe, not least because it is 'much harder' to find good business deals in China – the country has 'become very liquid' with a lot of state-owned companies having 'tons of cash'. There are 'a lot of private wealthy people' he adds.
­­­Hon sees that Brexit is creating more opportunities for overseas investors drawn to the relatively weaker pound. And with what he regards as a current lack of liquidity in young companies in the UK, Hon believes there is an opportunity for cash-rich Chinese investors to come to their aid. 'Currently the Chinese and the British have a very close relationship,' Hon says, 'they call it this golden era, and now that Britain is leaving the EU it's very important to have links with China.'
Born in 1971 in Hong Kong, Hon came to Britain as a pupil at Uppingham and stayed in the UK for 20 years, returning to Hong Kong nine ­­years ago. He earned his doctorate in clinical psychiatry at Cambridge before moving to finance (he started out as a private banker at ABN AMRO), which he says was based on an altruistic motive: 'If I can make more money, I can do more to help than what one doctor can do.'
His Global Group's specialisms range from entertainment and new media to biotech, fintech and e-commerce – sectors which are 'all about changing people's lives'. Hon mentions his in-house philanthropy team which undertakes due diligence on new projects and how, over the years, the firm has supported 200 charities.
'We like to help young people and improve social mobility in different countries. By doing venture capital you're actually helping entrepreneurship… especially in the developing world,' he says. 'By finding these people and investing in them, that in itself is helping their situation.'
What is Hon's approach to new ventures? 'The person is much more important than the business idea,' he says. 'Our theory is that if you find someone who's good, maybe the [first] business won't work because on average in the venture capital world only 20 per cent of ventures survive. Of those 20 per cent it takes five years to actually get somewhere, so by actually understanding the person behind the scenes, you're backing the person.'
A common mistake he sees junior entrepreneurs make is underestimating the time is takes for a new venture to take off. Another error is expanding prematurely. By contrast, 'if you start off with not so much money, you'll be very careful in how you're recruiting and you'll want to change your product to adapt to the environment'.
Hon acknowledges there are 'very conflicting' views on cryptocurrency but he appears to be a warm sceptic. 'If you look at it as collectibles and you're prepared to lose all the money you invest in… it's silly not to get some, especially bitcoin because there's some collectible value,' he says. 'If you're looking at something like bitcoin, the original thing behind a first product, look at it like collectibles, it's worth a punt – that's my view.'
He compares them with art: 'If you look at a painting, which could be sold for £100 million or £50 million, there's no intrinsic value – it's just a canvas and some paint.' The businessman also suggests that purchasing bitcoin can be an educational experience. 'When you purchase some, you get to learn. It's like buying shares – you have to buy some to actually understand how the tech works, how do you store, how do you purchase, and that in itself is worth whatever money you put in.'
For Hon, weaving philanthropy into the Global Group's culture has been key. He says he has seen a lot of failed investment business or financial business where 'everybody's relationship is based on self-interest'. That normally ends in disaster, he says, because people leave, so being successful cannot only be about profit.
'We share the charity work with our staff,' says Hon, explaining that it 'gives a sense of purpose' to them. 'So it's not just about money… this sense of purpose is very important in terms of holding the business together.' He adds that this is particularly important because of the Global Group's size.
'If you're Goldman Sachs, maybe it's different because the name is so big that people just come and work for you. But for us, if we want to attract the right talent… [we] need to have that [sense of purpose].' Also important for his business has been to instil a learning mentality in his staff. He tells them: 'If you think that you still need to learn, then it means you still have room for improvement.'
Interview by Hannah Solel, a researcher and writer at Spear's