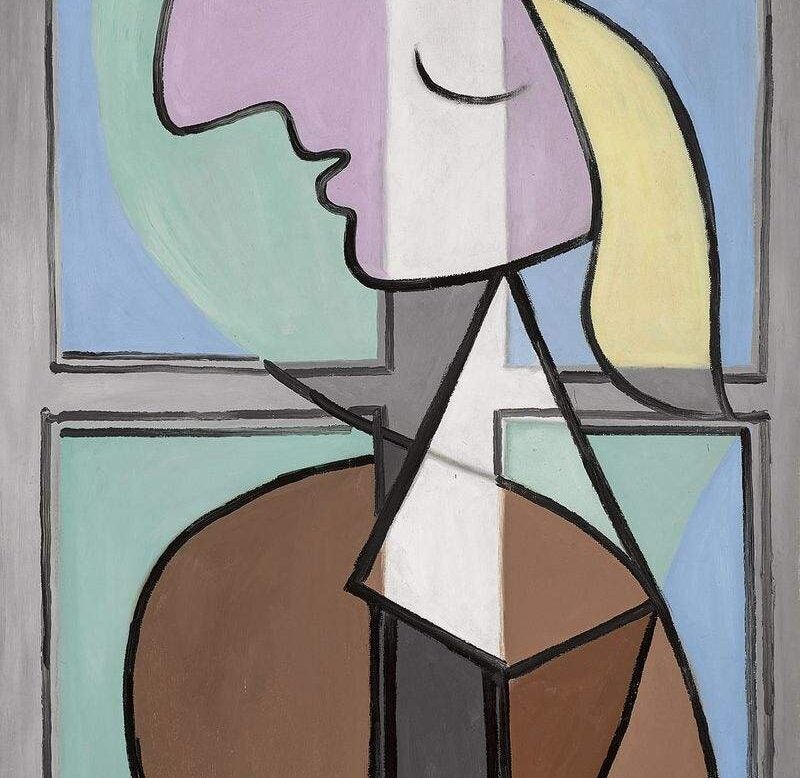 It was a slow start to the summer for Sotheby's as the Impressionist and Modern evening sale failed to reach its pre-sale estimate, writes Olenka Hamilton
There was disappointment for Sotheby's Modern and Impressionist department in London this week, when it achieved its lowest total for a sale since 2012. The evening sale reaped just £87.5 million – below its pre-sale estimate and down 32 per cent from a year ago.
Expectations were low from the start, with the pre-sale estimate of £99.7 million to £124.6 million pitched lower than for the equivalent sales in three of the past four years. The auction house sold a disappointing 26 of 36 lots, ten of which fetched below-estimate prices. Even the top lot, Picasso's 1932 painting of his lover Marie-Therese Walter, which was guaranteed before the sale, fetched £27.3 million, falling short of its £33 million estimate.
'There were two main factors that contributed to the limp auction results at Sotheby's,' explains Ariane Belisle, an art advisor and curator based in London. 'Firstly, sourcing outstanding masterpieces for the sale proved to be difficult (this was seen in a modest pre-sale estimate); and secondly the fact that Impressionist and Modern art saw very successful sales in spring 2018 – namely, Christie's Rockefeller auction in May – which meant that the demand just wasn't there.'
A further contributing factor to the relatively scant interest is an increasingly discerning Asian market, where buyers who just a few years ago might have gone in looking to buy Monet (a favourite among Chinese buyers) for Monet's sake are now looking for something a bit more spectacular. Three Monets, which artnet described as being 'less than top-notch', failed to attract bids last night, in fact, while one went to an American bidder for below its £6.5 million-low estimate.
Indeed proof that interest in Modern and Impressionist art is far from dwindling was, as Belisle says, in evidence at the Rockefeller sale which took place at Christie's New York. The highly anticipated sale saw one of Monet's sought-after water lilies paintings go for $84.7 million, and Matisse's Odalisque Couchee aux Magnolias for $80.7 million. Demand was high and the sale ended up hitting a record $832 million, the largest for a single collector, with 22 records set for certain artists or items.
Similarly, over the road at Christie's Modern British sale on Monday night, takings were the highest to date for an evening sale in the category reaching £27,387,500. That sale, led by Henry Moore's unique carving Head, saw four artists have record sales.
So it's not all doom and gloom. Indeed, after the Sotheby's sale, the head of Impressionist and Modern Helena Newman commented that the price of the Marie-Thérèse portrait was an improvement on the $3.7 million it fetched in 1997, when it was bought by dealer Herbert Rosenfeld at auction. A 900 per cent increase in 20 years isn't bad, but it's a long time since paintings of this quality routinely sold for such relatively paltry sums.
Crucially, the lesson to be learnt from Sotheby's rather lacklustre sale is that middle-market material doesn't cut it for buyers any more. Next, the difficulty that the auction house faced in sourcing high quality works in the first place might just be indicative of a gentle softening in the market – a hard call to make after the Rockefeller blockbuster, but you never know.
Olenka Hamilton is staff writer at Spear's
Related
'All is harmony, all is beauty' — an interview with National Gallery director Gabriele Finaldi
What to expect from the Art & Antiques Fair Olympia
Why change is the only constant for online art