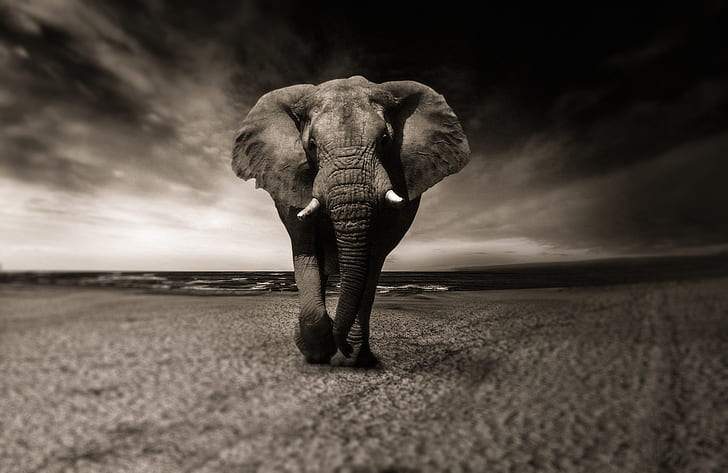 The Centre for the Study for Existential Risk (CSER) at the University of Cambridge is a multidisciplinary institute that has collaborated with everyone from Elon Musk to the late Stephen Hawking in an effort to reduce the 'existential risks' to humanity. Spear's asked Luke Kemp, a research associate at CSER, to help put the threat of Covid-19 into context
What is your current assessment of Covid-19?
In some ways, Covid-19 has shown that society is more fragile than we often suspect. Our social contract of the modern age is largely based upon the notion that people will be domesticated, work nine to five, do their jobs and follow government orders. In exchange, they receive a safety net and safety from both external threats as well as from health threats. If at any point it seemed that the government could no longer uphold its end of the bargain — that can make things very tumultuous. I think the most interesting and potentially dangerous threat we can see is political disintegration if this social contract is perceived to be unravelling. This could be due to healthcare system impacts, inequality in burdens, infringements on civil liberties and the economic knock on effects.
How could civil liberties be threatened?
We have a very long history of emergency powers becoming sticky. Exceptional powers become ordinary very quickly.
In the aftermath of 9/11 happened in the US, the Patriot Act was enacted. This was accompanied by DARPA's Total Information Awareness Program (TIA), a mass surveillance and detection program. This was scrapped due to public backlash against the development of such surveillance state capabilities. But much of the TIA was revived under what's called the PRISM programme of the National Security Agency (NSA). This was the program that Edward Snowden exposed. Governments tend to use emergencies as opportunities to expand their control. We already see this happening in Hungary where Viktor Orban has essentially given himself a blank cheque to bypass parliament.
We've also had the Israeli internal security service (Shin bet) given new powers to track citizens. this was thankfully blocked by the Israeli Supreme Court. They must stop gathering data until the new powers have been passed democratically by legislation. The point is that governments, particularly authoritarian ones, tend to use crises as an opportunity to grab more power and stick with it. This is a dangerous precedent.
The US is now the epicentre of the pandemic. Are you surprised?
I don't think it's that surprising that the US is becoming the epicentre. Trump didn't take this seriously to begin with and the majority of their response was severely delayed. Moreover, the US cut the funding to the CDC and eliminated a large number of pandemic preparedness mechanisms. However, it is surprising insofar as the most recent Global Health Index report actually describes the US as being top in the world in terms of its own health care and pandemic preparedness. Which does make sense, the US actually has a very high capacity in terms of ICU beds per capita, a strong manufacturing base and like the UK, does have National Pandemic Strategy in place.
The problem here is that it does rely upon having a responsive and scientifically informed administration which unfortunately, is missing. In lieu of that, we've seen a lot of action from both civil side communities as well as the sub-national actors, such as governors of states. But you can't always rely on them to provide an adequately quick and coordinated response.
How are developing countries likely to be affected by Covid-19?
Developing countries in general are in a more vulnerable position. They tend to have less well equipped and resourced healthcare sectors, including in terms of ICU bed capacity, low availability of ventilators and often possess underdeveloped hygiene and sanitation systems.
One thing we should note is that many developing countries, especially those in Sub-Saharan Africa, are demographically skewed towards younger populations. Age is one the major factors when it comes to Covid-19 mortality. However, we can still reasonably expect to have both larger scale mortality rates and larger scale infection rates across much of the developing world. The key question here will be how problematic having an overburdened the healthcare system will be for these countries.
There's another interesting question about societal response in less economically advanced countries. If people are less used to relying upon responsive and well-resourced healthcare treatment, then its lack of availability during a pandemic may be less of a problem. It may fray the social fabric less. Similarly, black-outs in developing countries often appear to have less deleterious effects than they do in OECD nations. But this does not mean that it will necessarily result in low mortality rates. But it does mean there might be less knock-on effects in terms of social turmoil as a direct result of Covid-19. It is an open question and one that is unclear for now.
Another problem is that usually when a major disaster hits a developing country, they can rely upon a fairly high level of quick and coordinated action from the international community. In the case of Covid-19, this is less likely to be forthcoming. Other countries will have their own problems to deal with.
Does Covid-19 pose an existential risk to humanity?
While Covid-19 is horrible and destructive, in many ways, I don't think it has the potential to pose an existential threat. This is more of a warning shot, or a dress rehearsal. While it is not existential, it does have the characteristics of a global catastrophe.
It has been rapid, enabled by quick, hyper connected world. But most importantly, it has large scale systemic knock-on effects on economy and society. While the mortality rate is low, it poses a risk that could see healthcare systems collapse. Many critical human systems are fragile to this kind of shock, but this is not a risk you can call a 'black swan'. We did see it coming. It is instead a black elephant — a cross between a black swan and the elephant in the room. The impacts are severe but we were adequately forewarned. This is sadly a trait shared by many looming global calamities, such as climate change.
It is a catastrophic event we knew about but failed to adequately prepare for. Covid-19, in many ways, reveals our systemic fragilities. It unveils the issues we need to address –inequality, habitat destruction, international coordination- before something worse comes along.
Web: cser.ac.uk
Read more:
Rise of the 'virtual family office'
Investors are '75 per cent through the fear' of the coronavirus crisis, says Stonehage Fleming
Richard Branson, Denmark and the tricky issue of government bailouts