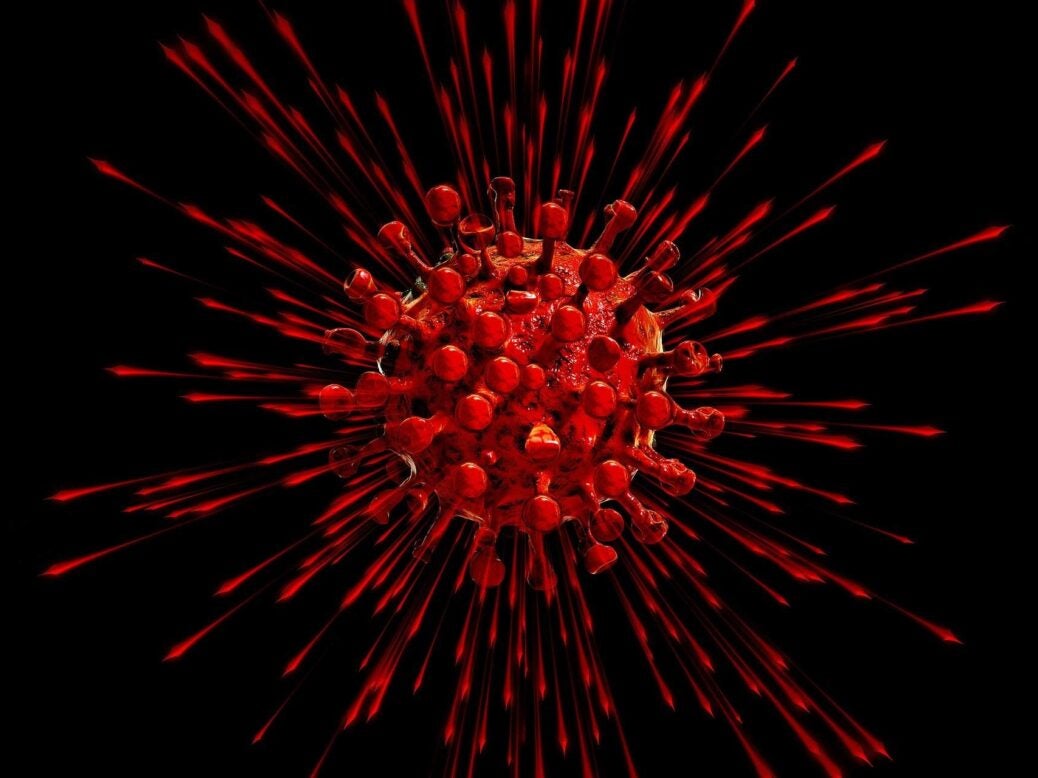 China's response to the coronavirus pandemic might be controversial, but its geopolitical future prospects may not be unduly hampered, reports Arun Kakar
The coronavirus outbreak began in Wuhan, but China is better prepared than other major economic powers to weather the fallout, according to Stéphane Monier, CIO at private bank Lombard Odier.
Across developed economies, Gross Domestic Product (GDP) is forecast to shrink by an average of 6.1 per cent, according to the IMF . Emerging economies will slump 1 per cent, and global economy will average a 3 per cent contraction. That leaves China better prepared for what's to come, Monier told Spear's.
'China's economy may be struggling to get back on track, but has the advantage of starting from a higher growth rate than the US and Europe,' said Monier. The IMF expects China to contract 3 per cent this year before expanding by 9.2 per cent in 2021. Its purchasing manager's index (PMI) – and index of the prevailing economic trends in the manufacturing and service sectors – reached a record low in February, but expanded in March.
'The Chinese economy is changing character as it continues its transition from a manufacturing, export-led economy to a domestic, demand-driven importer,' added Monier.
A number of factors will shape the future of these consumer trends, notably changes in demographics as urbanisation across Asia skyrockets. 'China's scale will also mean that it leads those changes as it works to keep pace with its domestic infrastructure needs and supply those of the region,' said Monier.
For example,  China now has 39 cities with populations of more than 3 million people, compared with just two in the US.
China's middle class is also growing rapidly, with those earning an annual income of more than $10,000 a year set to make up two-thirds of the country according to the World Bank– a feat made all the more impressive by the fact that just one million people were in this category at the turn of the century.
This is reflected in the thinking of the country's political class, who are conscious of the need to cut over capacity, reduce inequality and build up social security nets to adapt, said Monier.
'Such thinking has informed the "One Belt, One Road" initiative that will connect around half of the globe's population and reinforce the infrastructure behind one-fifth of the world's GDP. This will inevitably impact the balance of global economic and political power,' he said.
These themes will all be key in China's long-term future beyond the pandemic. Monier believes that the trade tensions between China and the US throughout 2018-19 helped China to prepare for the challenges that coronavirus is currently presenting.
'It forced exporters to identify new supply routes and alternative sources, testing the resilience of supply chains and acting as a catalyst for many trends,' he said. 'Exporters have learned to bypass existing routes and channel shipments through third countries and source alternative suppliers.'
China is using its response to the pandemic to project 'soft power', said Monier. For instance, Chinese politicians initially attempted contain news of the outbreak, rather than the virus itself.
However, Monier is overridingly bullish about China's prospects. 'As China tests its economy's ability to bounce back, and its vision to project commercial power through a modern Silk Road network, it is tempting to wonder whether the axis of economic and geopolitical power is shifting for the twenty-first century towards China.'
Read more coronavirus coverage
Spear's Covid-19 briefing – report and full audio
'The market could be on pause as opposed to finished' – property advisers react to Covid-19
How the Coronavirus outbreak exposes the 'central weakness' of China's regime
The very best London restaurants offering home delivery and takeaway during the coronavirus crisis