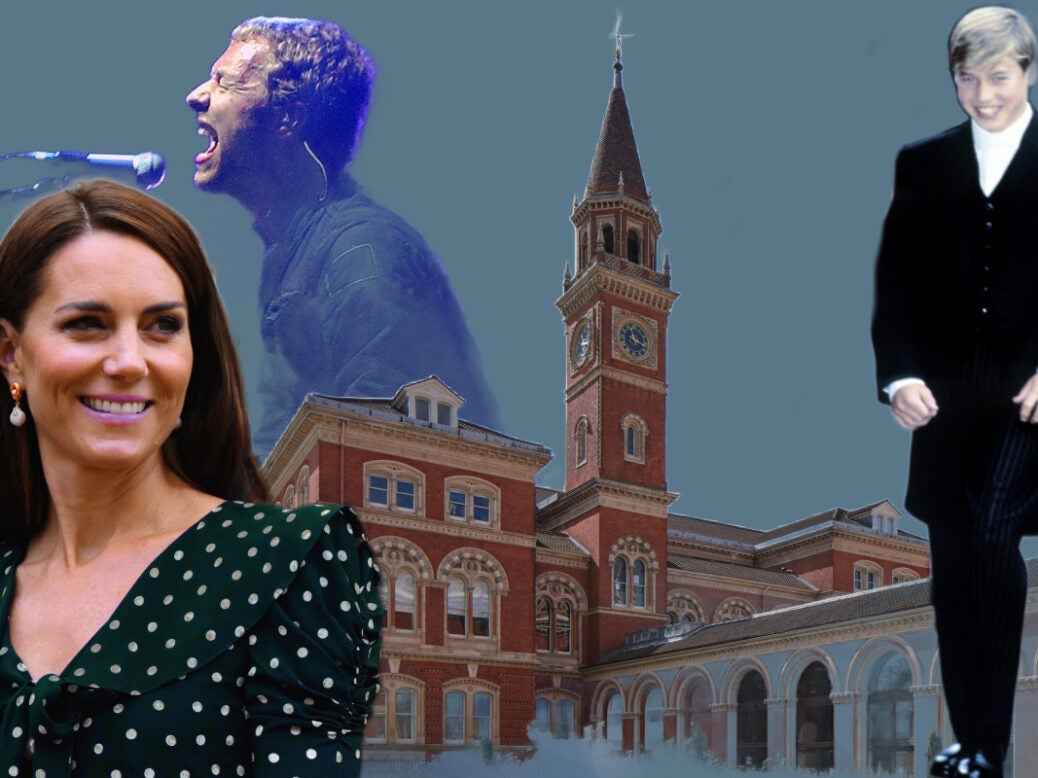 The corridors of the UK's collection of 12 elite private schools known as the Eton Group have produced hundreds of history-changing, era-defining thinkers, writers, politicians, actors and literary figures.
From the renowned Eton College to King's College School in London, figures such as computer pioneer Alan Turing, literary heavy-weights George Orwell and EM Forster, as well as showbiz and blue-blood royalty, from the Prince of Wales to Damian Lewis, have passed through one of this elite group of schools. 
While the presence of noteworthy alumni does not necessarily determine the quality of a school, reputation and results confirm that this group of 12 are indeed some of the best private schools in the UK.
Dulwich College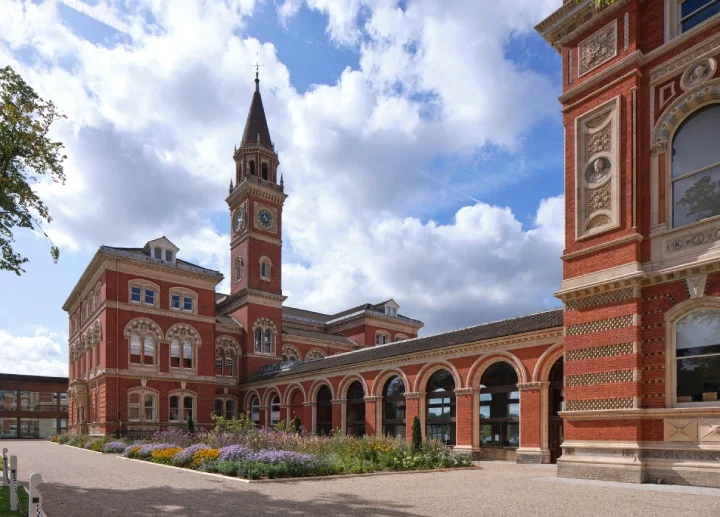 P. G. Wodehouse was editor of the Dulwich school magazine, The Alleynian, in 1899, his final year at the school. Less than a century later, Dulwich's headmaster received a letter from one of the teachers expressing their concern about the views being expressed by one of the school's students, Nigel Farage.
Additionally, the less controversial Ed Simons, one-half of the electronic dance group The Chemical Brothers, gained 11 O levels, three A-Levels, and, perhaps more importantly, a fondness for hip-hop, during his time at Dulwich College.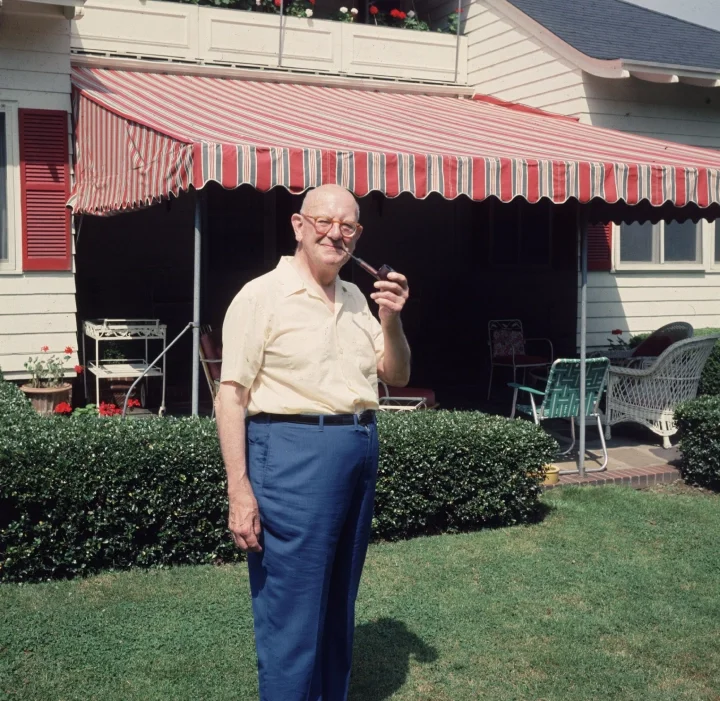 [See also: Why HNWIs' bank accounts are being closed 'without explanation']
Eton College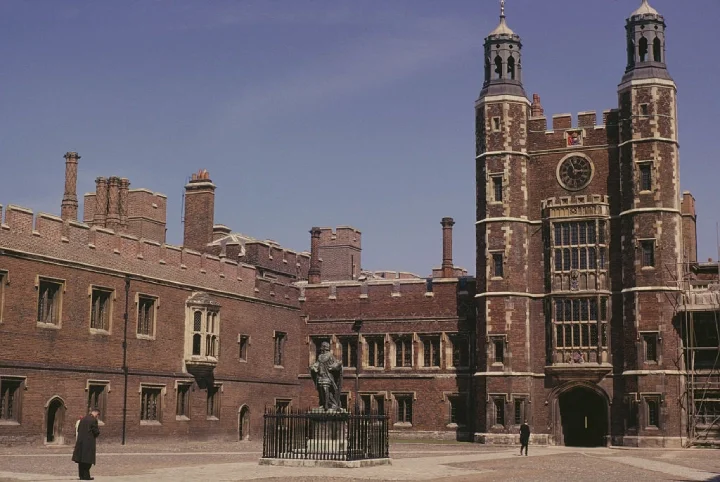 Is Eton College the world's most elite private school? It's hard to argue otherwise with 20 prime ministers, two princes, John Maynard Keynes and George Orwell among Eton's alumni. Eton has also churned out some of the 21st century's greatest British actors: Oscar winner Eddie Redmayne arrived at Eton as Billion's star Damien Lewis was entering his final years.
Hugh Laurie also trod the boards at Eton, following in the footsteps of Christopher Lee who attended the school 20 years previously. Tom Hiddleston and Dominic West are also former pupils.
Before being offered a place at New York's infamous Parson's School of Design at just 15, Jasper Conran would sketch dresses during his biology classes at Bryanston.
Bryanston School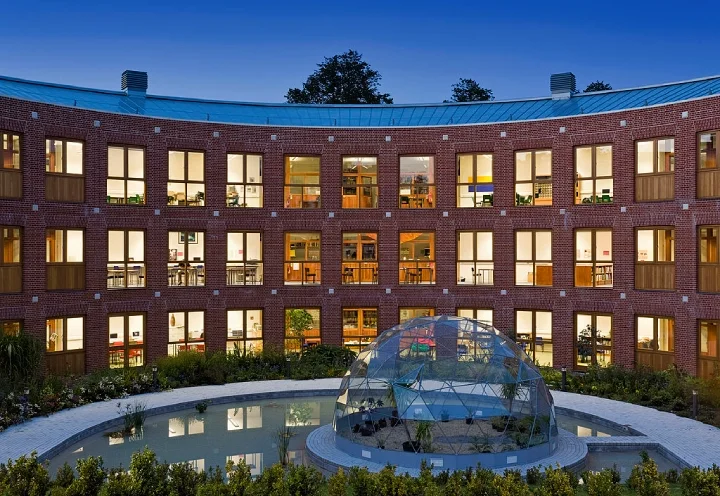 The Dorset school's alumni also includes British actress Emilia Fox who would star in The Pianist and the award-winning BBC drama, Pride and Prejudice. Ben Fogle, the adventurer and broadcaster, was in the year above Fox at Bryanston and credited his time at the school for instilling in him the confidence to make independent decisions.
Sherborne School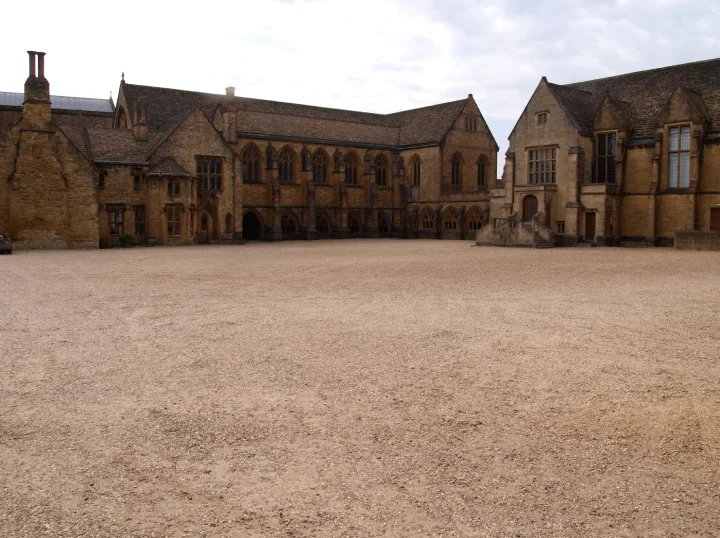 The Dorset-based Sherborne is another school to have incubated some of Britain's finest acting and musical talent. Hugh Bonneville, best-known for playing the Earl of Grantham in Downton Abbey, counts himself as an Old Shirburnian, as does Jeremy Irons and Chris Martin from Coldplay.
Most notable however, is one of their predecessors: Between May 1926 to July 1931, Alan Turing would attend Sherborne as a boarder, become a school prefect, and show early signs of his mathematical genius by setting up a Foucault pendulum in the stairwell of his boarding house to demonstrate the rotation of the Earth.
[See also: Should you send your child to an elite boarding school?]
Highgate School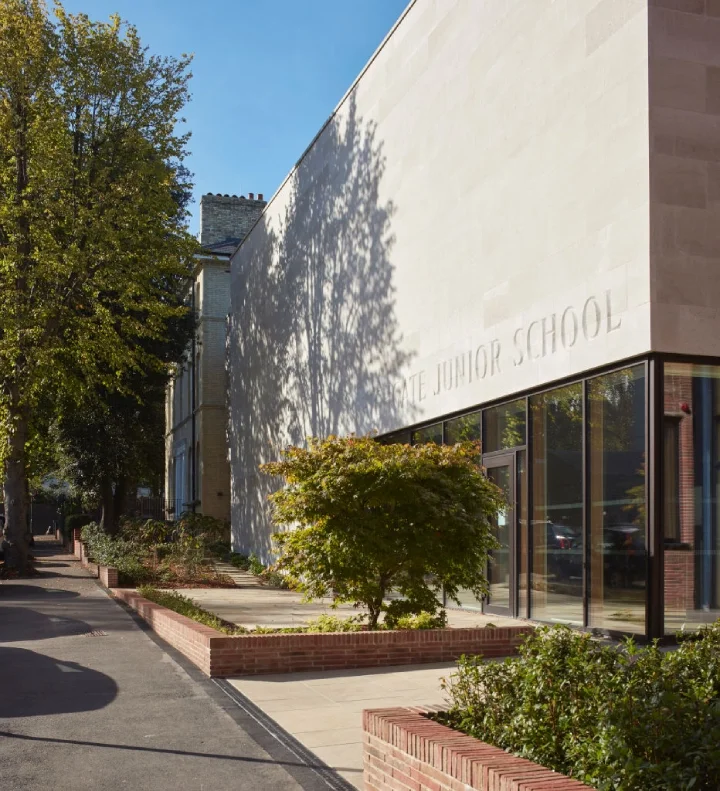 Founded in 1565, Highgate's history can be traced through some of Europe's pre-eminent academic minds. In the early 1800s, a young John Venn would cultivate a prodigious mathematical skill at Highgate that would one day lend his name to one of logics' best-known tools, the Venn Diagram.
A century later, T. S. Eliot would teach French and Latin at the school, counting the soon-to-be Poet Laureate John Betjeman among his students.
The school has also produced two of England's finest composers; Sir John Tavener and John Rutter.
Designer Hussein Chalayan, The King's Speech director Tom Hooper and former England cricketer Phil Tufnell have all passed through Highgate's corridors.
King's College School, London
The leafy Wimbledon school was the birthplace of modern folk sensation Mumford & Sons, with two of the group's founding members, Marcus Mumford and Ben Lovett attending the school in the early 2000s.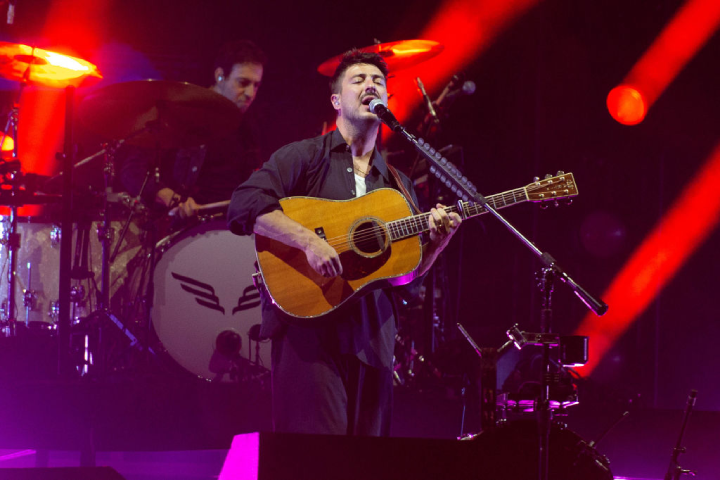 Nadhim Zahawi, Secretary of State for Education and formerly Parliamentary Under-Secretary of State for Covid-19 Vaccine Deployment also attended the school.
[See also: The 2022 Spear's Schools Index, in partnership with Carfax Education – the best private schools in the world]
St Paul's School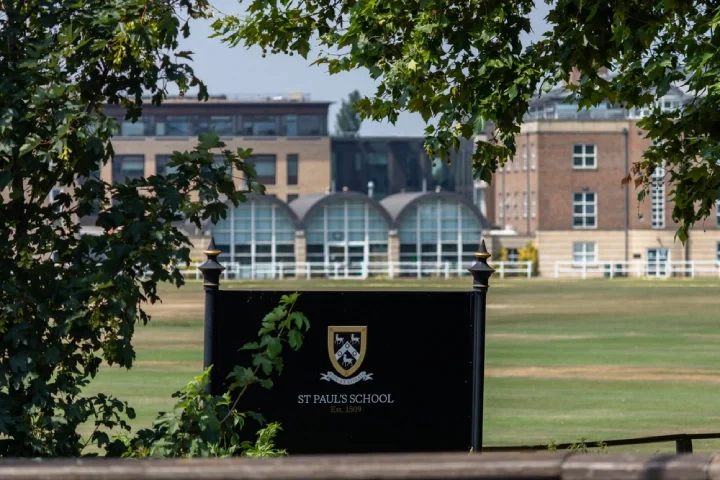 While Mumford and Lovett were at King's College School in Wimbledon, their future bandmate and lead guitarist Winston Marshall was studying at St Paul's School in Central London. St Paul's origins stretch back to 1509 when the English priest John Colet took advice from his friend Erasmus on an appropriate humanist syllabus for young scholars.
These academic origins have attracted a long list of notable individuals, including the diarist Samuel Pepys, and more recently Chancellor George Osborne.
Marlborough College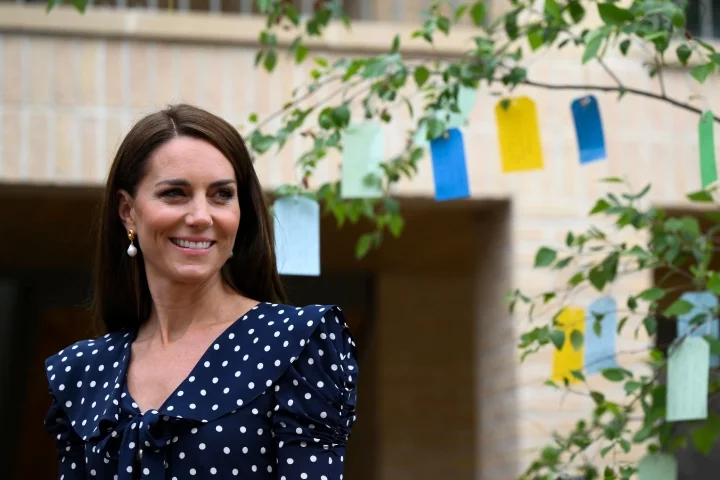 The list of Old Marlburians includes Catherine, Princess of Wales, who would leave the school to attend the University of St. Andrews, where she would start her relationship with Prince William.
The comically posh Jack Whitehall and '80s crooner Chris de Burgh also spent their formative years at Marlborough College.
The King's School, Canterbury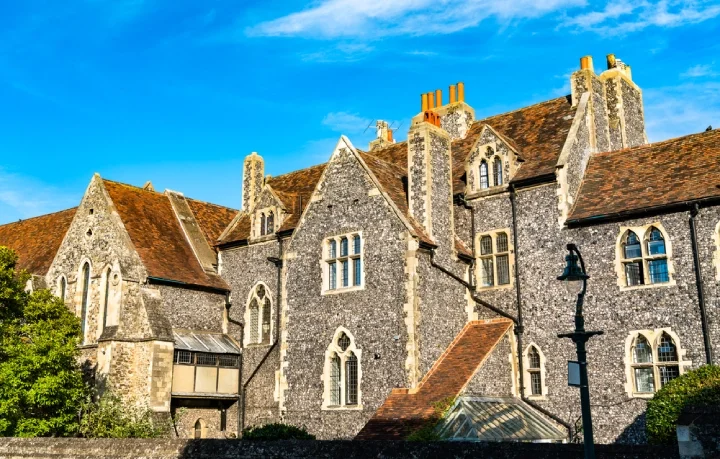 The King's School's notable alumni include William Harvey, the physician credited with discovering the way blood moves around the human body; Christopher Marlowe, the playwright and contemporary of William Shakespeare who would later be accused of spying and 'matters touching the benefit of his country'.
More recent (but no-less famous) King's School alumni include Lord of the Rings star Orlando Bloom.
Tonbridge School
Tonbridge's acclaimed literary alumni include EM Forster, author of a Room with a View, and Frederick Forsyth, the RAF pilot who would go on to write The Day of The Jackall.
The band Keane formed while at Tonbridge, and the school counts a number of business leaders amongst its alumni, including Sir Tim Waterstone, the eponymous founder of Waterstones bookstore, and Sir John Bond, former chairman of HSBC and current chairman of Vodafone.
University College School
UCS started life as The London University School in a small building on Gower Street in 1830. The school would move to a purpose-built development in Hampstead in 1907, but the original location would live on through the alumni association, the 'Old Gowers'.
These included Roger Bannister, who ran the track at UCS before becoming the first person to break the four-minute mile at age 25. Paul Dacre, the former editor of the Daily Mail and current editor-in-chief of DMG Media also attended the school, getting a taste for the publishing industry by editing the school magazine.
[See also: The world's most expensive schools]
Westminster School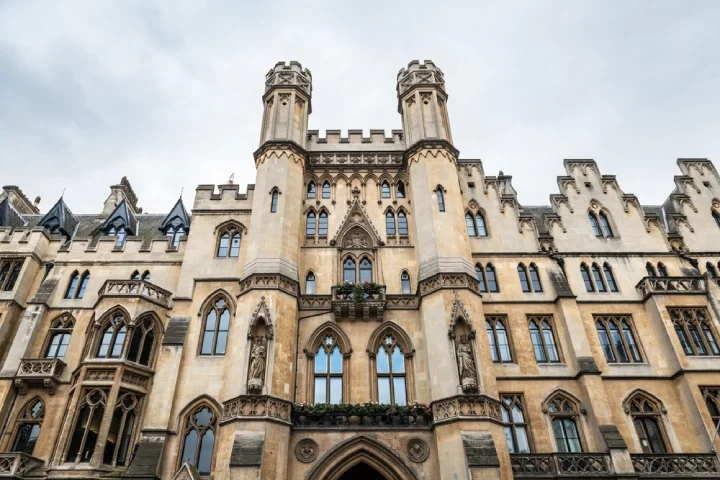 While not churning out the same political power as Eton, Westminster has undoubtedly produced some of the most influential individuals in British History.
Early Old Westminsters include John Locke, one of the most influential Enlightenment thinkers, Sir Christopher Wren, perhaps Britain's most revered architect, and Robert Hooke, the first person to visualise micro-organisms. Poet John Dryden, Methodist preacher, Charles Wesley, and actors Peter Ustinov and John Gielgud are all Westminster alumni.
Westminster has also cultivated some of Britain's greatest modern literary and journalistic minds, in Andrew Lloyd Webber, A. A. Milne, and Louis Theroux.
For a comprehensive list of the world's top private schools, visit the Spear's 500.