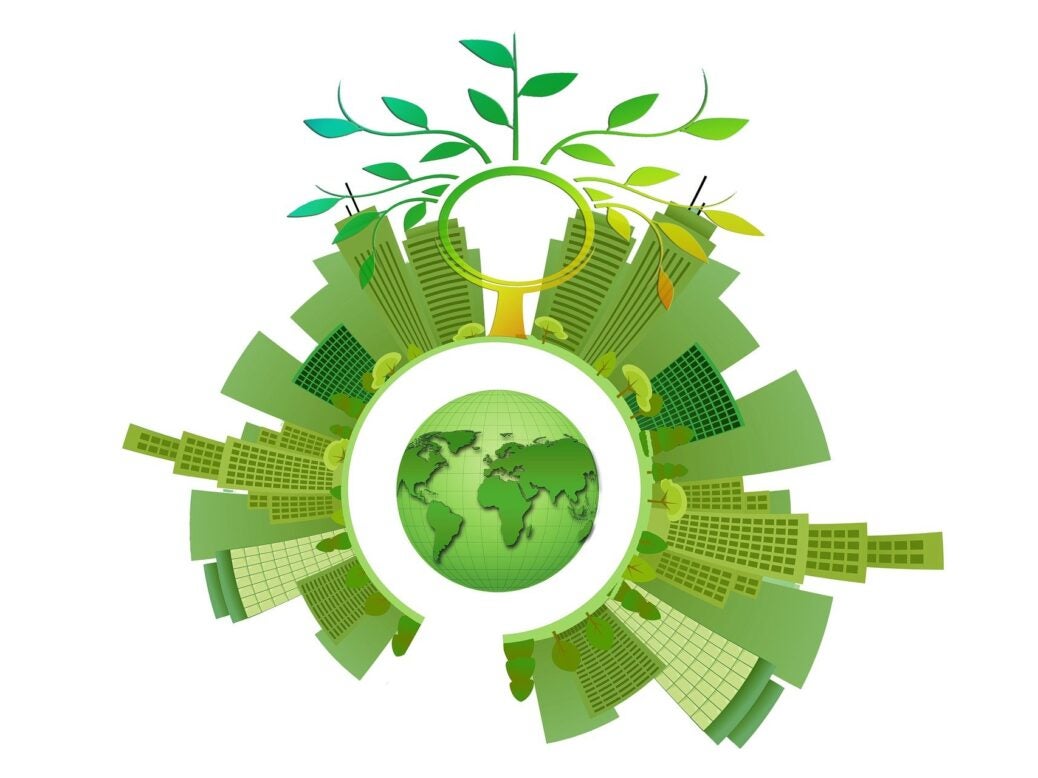 Asset management giant Blackstone has committed to building ESG principles into its vast global property portfolio. Rasika Sittamparam meets the man responsible for making it happen
The term environmental, social and corporate governance (ESG) was coined in 2005, but now the concept appears to be coming of age. In the third quarter of 2019, assets in European sustainable funds passed the $1 trillion mark, bringing the global total to $1.25 trillion, according to data from Morningstar.
PwC predicted that, in Europe, ESG-focused funds could even overtake their traditional counterparts by 2025. However, according to the world's largest alternative asset manager, ESG is not just about investing in funds.
Last year Blackstone pledged to reduce carbon emissions by 15 per cent across new investments (where it controls energy usage) in its global real estate portfolio. The responsibility for achieving this goal across the asset giant's $341 billion property portfolio – which consists of 8,700 buildings in 40 countries and includes 1.2 billion square feet of commercial space – falls at the feet of Eric Duchon, who joined the firm in November in the newly created role of global head of real estate ESG.
Duchon, who speaks to Spear's from New York, has tracked the trend towards more responsible, thoughtful management of property portfolios for some time. 'Meaningful change takes place when the message and commitment start at the top,' says Duchon, alluding to Blackstone's ESG framework, which is applied internally across departments and externally via portfolio companies.
ESG principles, group chairman Stephen Schwarzman has said in a report, are 'part of our DNA […] a good company challenges the status quo; a great company changes it for the better'. How does Blackstone improve the built environment? Duchon says there's no cookie-cutter approach, but a range of ESG goals can be applied to each asset, from environmental ones such as increasing energy efficiency, reducing carbon emissions and achieving carbon neutrality, to social factors such as improving tenant happiness, and good governance measures such as increased transparency and ensuring long-term growth.
He cites the Arch Company (formerly part of Network Rail), which is owned by Telereal Trillium and Blackstone Property Partners, as a success story. The firm launched a programme to record energy usage more accurately and set up a tenants' charter, which listed its commitments to SME tenants. It has established a £10 million Covid-19 hardship support fund for its SME tenant businesses.
All energy-related progress across Blackstone's property portfolio is tracked by French multinational Schneider Electric, which Duchon says has a 'fast and furious' data collection system that Blackstone analyses to create emissions-reduction strategies on a case-by-case basis.
'We've achieved significant energy savings across many of our portfolio companies and assets,' he says. But such projects are not merely altruistic. Duchon believes more companies are learning that applying ESG criteria makes business sense.
'I believe that more modern, efficient, better buildings attract higher-quality tenants, which in turn could support stronger rental growth, which could achieve lower cap rates and higher valuations,' he says. 'I believe it's more likely to retain its value in the long term.'
Duchon believes the current ESG trajectory will only continue, especially with President Joe Biden's plans to make US electricity production carbon-free by 2035:  'What was best practice three years ago is now standard. That's going to continue to happen.'
More from the Spear's property briefing 2021
Why the wealthy are escaping to the country house
London's big-money megabasement boom in numbers
The man baking ESG into Blackstone's $341 billion property portfolio
The Spear's prime property briefing: will the 'Boris Bounce' return?
How the 'branded residence' became a go-to for the global super-rich
What are 'sheds' and why are property investors are rushing to them?