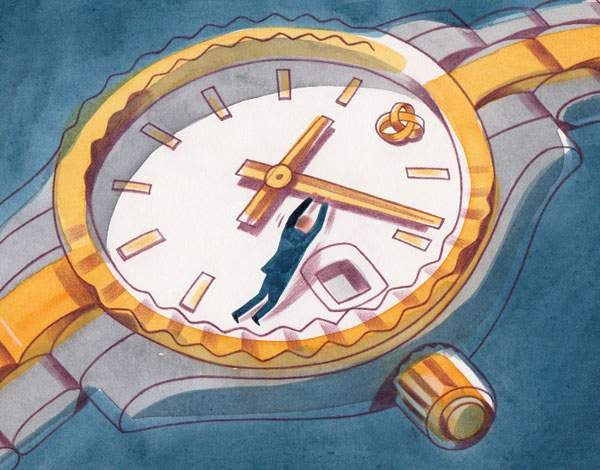 You may only live once, but 'immortalists' are determined to make it last for ever. Rasika Sittamparam says that now the holy grail has become a Google search as the tech industry joins the hunt
Calico is Google's new R&D startup which aims to cure death by 'tackling ageing, one of life's greatest mysteries'. With scientists from various fields and the support of a team of tech tycoons who want to live for ever — CEO Larry Page, Google Ventures head Bill Maris and Ray Kurzweil — the company, with an approximate budget of $1.5 billion, is determined to lead the first five years of early scientific research in the field. The baton will then be passed to pharma giant partner AbbVie, which will manage later stages of development and commercialisation.
Google isn't alone in focusing on immortality. In his recent six-part National Geographic documentary series Breakthrough, which captures novel discoveries in the scientific world, film director Ron Howard featured Professor Gordon Lithgow from the Buck Institute for Research on Aging in California in the episode The Age of Aging.
Prof Lithgow has found elements in the microscopic worm Caenorhabditis elegans which could extend its lifespan and is applying the findings to human cell cultures. He says current research in the biology of ageing could transform human health: 'I'm a very conservative scientist and I wouldn't be saying these things ten years ago, but I've seen enough in the laboratory to believe that we have this potential to prevent Alzheimer's, Parkinson's, cancers and so on.'
The story highlights the way scientists in the US are urging the Food and Drug Administration to recognise ageing research as an area where treatment drugs could be approved.
The news is not short of anti-ageing discoveries: 'immortal' anemones, fruit flies tweaked to live four times longer, a recent Alzheimer's drug which made two-year-old mice look like six-month-olds. But immortalists — as those who wish to kill death dub themselves — are impatient with endless experiments on small animals. There was a recent story of a Russian scientist who injected himself with ancient 'immortality' bacteria, alongside his research in the laboratory to uncover how the cells could survive millions of years in harsh conditions.
Similarly, the CEO of biotech startup BioViva, Elizabeth Parrish, recently declared herself 'patient zero' on Reddit: she had tested a new gene therapy on herself using gene-carrying viruses, in the hope of reversing sarcopenia (muscle degeneration common in ageing).
Professor Aubrey de Grey (with a beard as robust as his ideas) is the co-founder of SENS Foundation, an organisation set up to combat ageing itself. He says that if the process of ageing could be brought under medical control (ie stopped), age-related diseases could be cured too, instead of requiring individual research into discrete ailments: 'Pretty much everyone agrees that ageing consists of a lifelong accumulation of various types of molecular and cellular damage which the body is set up to tolerate a certain amount of, but eventually becomes too much and starts going wrong.'
David Kekich, the founder of the Max Life Foundation, says his organisation is on a mission to use biotechnology, nanotechnology and artificial intelligence (AI) to reverse ageing by 2033. An advocate of gene therapy, he lauds Parrish's attempt: 'As scary as some people think gene therapy is, it's actually not: it's one of the most natural ways to put Mother Nature to work for us in helping to repair and to prevent diseases and conditions of ageing.' He adds: 'Once you've fixed your gene, it becomes part of your genome.'
Kekich says there are over 20,000 genes to analyse, only two of which have been used in BioViva's gene therapy. He believes that AI plays a powerful role in finding a cure for ageing by collating and processing the volume of information which, he says, is slowing down research. He recently collaborated with his good friend and fellow immortalist Ben Goertzel, from 'advanced' AI company SciCog, to design a robot scientist that could process a large amount of data and accelerate the speed of life-extension research.
The research means a lot to Kekich, who recalls his devastation at his father's physical and mental degeneration from Alzheimer's. He believes that even if ageing is not reversed by 2033, a delay of an extra ten years or more would still make a 'huge' difference: 'If we get really lucky on a human trial we conducted six weeks ago [in conjunction with BioViva], we might start bearing fruit some time next year.'
This research may have more than just a biological benefit for UHNWs who seize on the technology. Kekich encourages them to look at the investment opportunity in the field too, as the 'profit potential is so far off the map': the industry could be worth 'trillions'. 'What is your time worth? What is it worth to you, in dollars and cents, to live an extra ten years?' he asks, emphasising that it is difficult to enumerate the value of the science.
You can look at the allied field of regenerative medicine for some guidance. (Regenerative scientists, who try to reverse the signs of ageing, tend to disdain immortalists, who want to end ageing.) An early investor in regenerative medicine, Gregory Bonfiglio, founder of Proteus Venture Partners, says the typical timeline for a new medical technology from proof of concept to journey into an IPO is ten years, and the cost tends to be $125 million, with a failure rate of over 85 per cent.
'In the venture business you have to make three to five times minimum on your investments in order to stay in business, because it's very risky,' he says. 'Some of the technologies we invest in are going to fail, so the ones that succeed have to be generating returns — so invest early.'
Bonfiglio says the past three years have seen public markets which are 'very receptive' to new technologies in regenerative medicine, especially gene therapy. 'It's the right time to be investing: 40 per cent of regenerative medicine companies performed very well.'
With data from over 50 years of research, Bonfiglio says new technology in regenerative medicine has overcome teething problems and has climbed up 'the slope of enlightenment' on the technology curve, but he warns that life extension research is still at an early stage and will need billions of dollars and plenty of years. He advises HNWs to carry out extensive due diligence with the help of companies such as Proteus, or even via a simple Google search: 'Educate yourself, follow the field, find out what's real and what isn't, and when you get to that second half of a [development] curve, get in — because there will be huge fortunes created.'
There are still criticisms of the life extension field, and Kekich emphasises the need for more robust discussions between scientists and thought leaders. After his initial idea, the Manhattan Beach Project, which he organised to announce a common goal among immortalists, he has formed another coalition of the 'movers and shakers' in the industry to encourage them to 'speak with one voice'.
He is also launching a Radical Life Extension festival in San Diego in August, which will feature entertainment, music and discussion among speakers: 'There are so many closet immortalists out there, we wanted them to come out and say, "Hey, look — you're not the only one thinking like this, there are millions of you."' If their work goes well, the festival might never end.
Rasika Sittamparam is a researcher and science & tech writer at Spear's