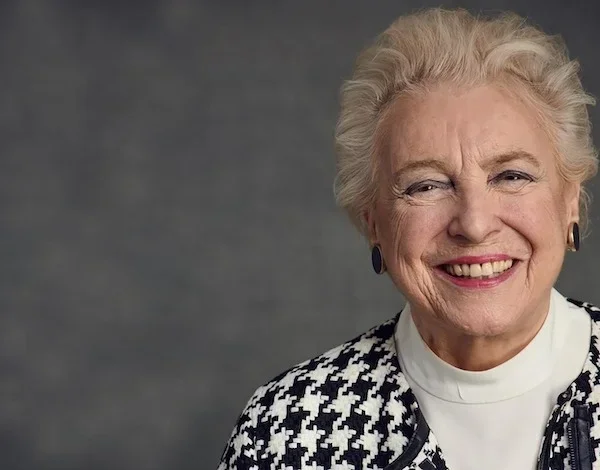 In her foreword to the 2023 edition of The Spear's 500, Dame Stephanie 'Steve' Shirley reflects on coming to the UK as a five-year-old Kindertransport refugee, setting up one of Britain's first high-tech companies, and why she has given her wealth away
It is an honour to write this foreword to The Spear's 500, following on from so many distinguished entrepreneurs and philanthropists.
INTRODUCING THE 2023 EDITION OF THE SPEAR'S 500
My wealth came originally from information technology. In 1962 I set up one of the first high-tech companies in Britain, a computer software house that employed almost entirely women working from home.
One of our earliest projects was writing the software for Concorde's black box: few knew or guessed the task was carried out by a team of women working from their kitchen tables.
People – usually men – told me there was no market for a company like ours because software in those days was given away free with the hardware. We proved them wrong.
Eventually 70 of my company's staff became millionaires, and I was the fourth-richest woman in Britain. Like many successful people, I wondered what to do with my newly acquired wealth.
Many of us who become rich understand that we owe something to the society that nurtured us and allowed us to flourish – especially so in my case since I had arrived in Britain in 1939 as a five-year-old refugee fleeing the Nazis on the Kindertransport.
To pay their debt to society, many entrepreneurs dedicate themselves to giving away a proportion of their surplus wealth to good causes. My own approach was more radical. I am proud to be the first person to drop out of the Sunday Times Rich List altogether after giving my money away.
Beyond ensuring that I did not finish up in penury, material possessions and property were not important to me. I realised also that while wealth can buy many things, its real value is that it allows you to live life on your own terms. Wealth gave me choice. And it also gave me influence. So I began my career as a venture philanthropist and look forward to the time when society measures and worships the kind of wealth generated by social investors as much as it worships traditional riches.
The spur to my new career was my only child, Giles, who was severely autistic. I founded – and took to sustainability — two charities to provide safe and compassionate schooling and homes for people with autism.
Later I launched a third organisation, Autistica, now one of the world's leading autism research charities, which funds medical research, encourages employers to take on people with autism, and works to educate governments and society at large about autism.
And I did not forget the industry that made my fortune. In May 2001, I committed over £10 million to launch the Oxford Internet Institute, the world's first research centre dedicated to examining the wide-ranging impact of the internet on our lives. Giving money away is not as easy as it sounds.
Expert advice is just as important to the philanthropist as to the entrepreneur. There are investments to manage, for no one gives all their accumulated wealth away in a single splurge: the wise philanthropist is in it for the long haul.
There are legal questions that need answering – trusts need to be set up and charities and foundations need to be established. Buildings need to be designed, fund-raising campaigns launched, reputations managed. And expert advice is especially important for the active philanthropist who is not content just to hand their money over to existing institutions.
What self-respecting entrepreneur would be content to do that? My own professional advisers have been with me for decades. It was they who advised me on taking my company into co-ownership, on building my business overseas, on purchases ranging from small acquisitions to buying a £15 million estate in order to hand it over to one of my charities – and they continue to advise me today.
One day, perhaps, IT and artificial intelligence will radically alter the way professional services are delivered. But though I have great faith in the technologies to which I owe my wealth, I know that AI can never replace the expertise and judgment of a trusted professional adviser.
Order your copy of the The Spear's 500 2023 here.
More from Spear's
How an entrepreneur uses Instagram to help her Ukrainian homeland
Ultra-luxe piano maker Steinway & Sons is preparing for a potentially lucrative IPO
Billionaires' Bay is bringing sustainable luxury to the British Virgin Islands