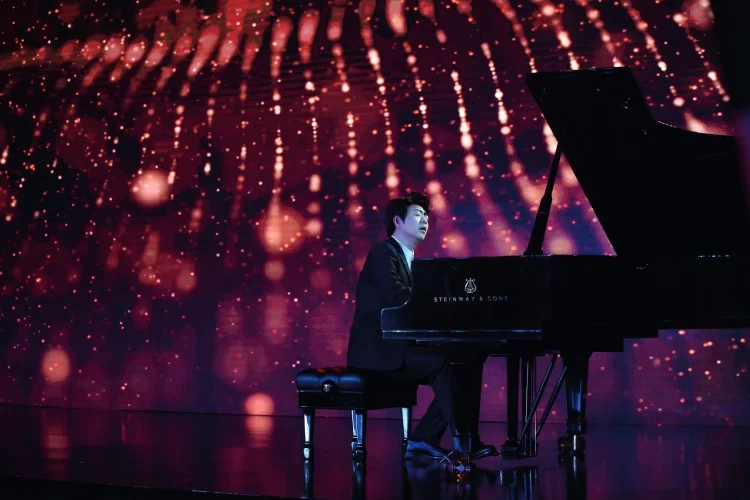 Steinway, the 169-year-old music maker, has had a prosperous decade and may soon go public. Its European head, Guido Zimmermann, tells Rory Sachs why the company is hitting all the right notes
Steinway & Sons may be known for its sonically supercharged cases of wood, iron and fine strings, but the 169-year-old company was curiously quiet in the summer of 2022.
For one thing, there was an almost sleepy atmosphere around the collection of red-brick buildings that constitute its Rondenbarg factory in industrial Hamburg; two-thirds of the craftspeople were either taking a break or on vacation when I visited in July. What's more, the company's C-suite was also largely keeping schtum.
Yet as when a concert pianist takes centre stage at the Royal Albert Hall, there was something auspicious about the silence. 'As you might have heard, Steinway is about to go public,' says Guido Zimmermann, speaking with me over Zoom after my visit to Hamburg.
But the strictures of an IPO process mean that Steinway's gregarious European managing director, who oversees the German factory and sales to four continents, is able to provide precious few details about the plans he is intimately involved in.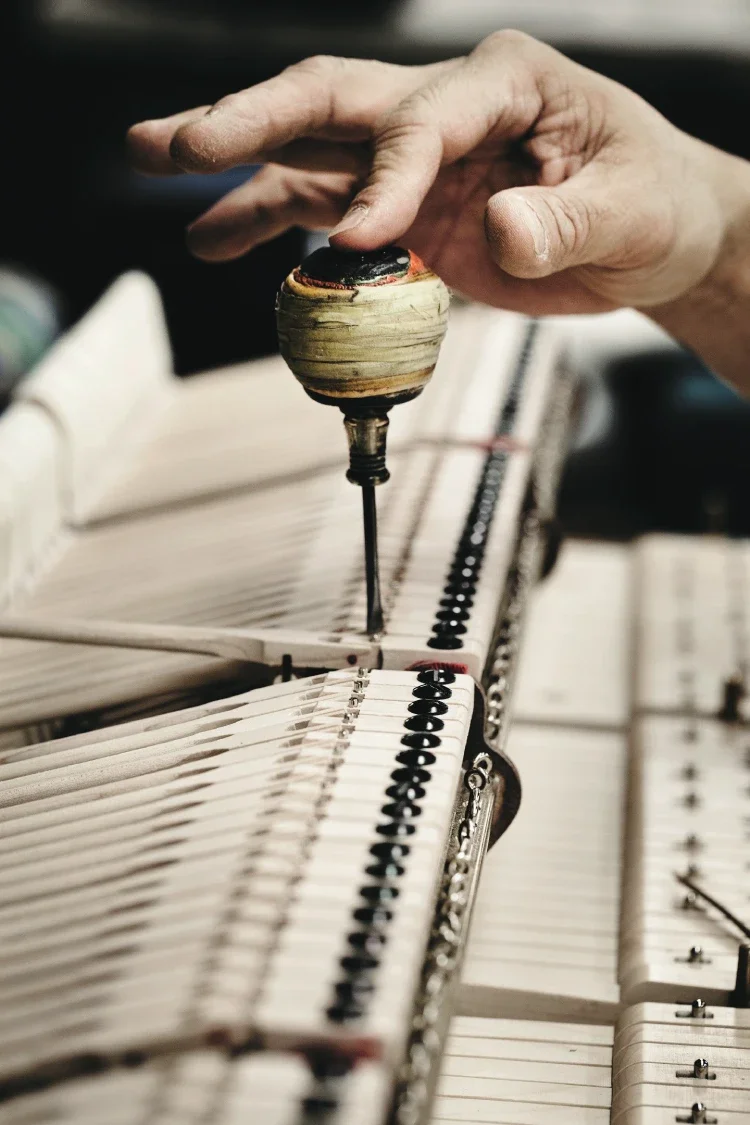 Zimmermann and Steinway's other corporate conductor in the US, CEO Ben Steiner, are bound by strict confidentiality with regards to Steinway's listing on the New York Stock Exchange. At the time of writing, the filing period is underway, with executives having submit-ted a prospectus and S1 Form to the US Securities and Exchange Commission.
It's just shy of a decade since hedge-fund manager John Paulson and his investment management outfit, Paulson & Co, purchased the piano-maker for $512 million, taking its parent company, Steinway Musical Instruments, private. Prior to this, the global financial crisis in 2008 had proved difficult for Steinway, with sales collapsing by half amid intense struggles for many high-end manufacturers.
Yet a dramatic turnaround has seen delicate fine-tuning across the business. Its factories in New York and Hamburg have benefited from extensive upgrades, as has its network of 33 company-owned retail showrooms around the world.
Meanwhile, first-class facilities for factory workers, including state-of-the-art spaces for relaxation and showering, contribute to productive and happy technicians, while in 2023 a new low-emission lacquering centre will open, 100 years after the Rondenbarg site was first established. This will both add capacity and help to slash CO2 emissions by 90-95 per cent.
Executives have also stressed the commitment to craftsmanship and uncompromising quality that defined the approach of founder Henry Engelhard Steinway when the first instruments were made in 1853. His credo, the IPO prospectus notes, was 'to build the best piano possible'. Since then, traditional methods of manufacturing have guided its design philosophy. There's a three-year manufacturing window for each piano, with a two-year period of wood-drying and a one-year production cycle.
The Steinway factory's three-year manufacturing process
Before any assembly, cornerstone flanks of spruce, maple and mahogany gently lose their water content in an air-circulation chamber, or 'sauna', which allows the wood to reach 6 per cent humidity, down from 10 per cent in natural air. The wood-binding process then sees around 20 layers of mahogany melded together under intense pressure from tightly wound steel clamps, which form an exoskeleton. These nascent shells must wait a further 100 days while adhesive slowly dries and the wood acclimatises to its new stature.
An iron plate and soundboard are added to each instrument (the iron is the 'backbone' of each piano, and the only part of the instrument that doesn't vibrate), after which every Steinway undergoes rigorous sound-checks. Imperfections are ironed out as technicians check every hammer head. 'If one of the 88 keys isn't hitting perfectly well,' says Zimmermann, 'this piano won't be shipped.'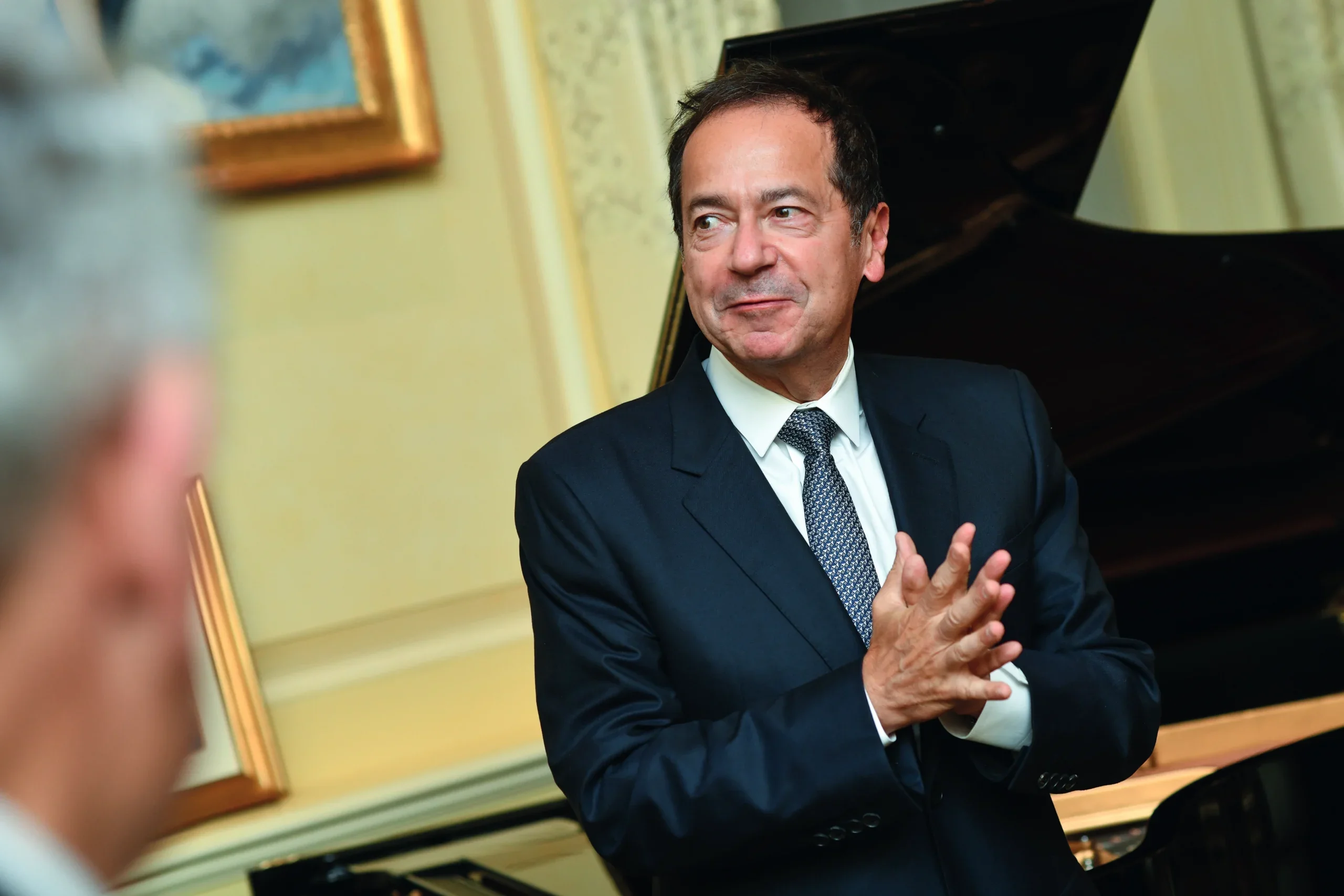 The factory's edicts have meant more than 80 per cent of all the 619,000 Steinways ever made are still in existence, according to Zimmermann. 'They really last for ever, if kept in mint condition,' he says, pointing to the Hamburg factory's 'craftsmanship-based production', which sees only 1,400 pianos produced in Hamburg by around 400 crafts-people each year. Each instrument is identifiable by a unique serial number.
While the volume of production remains low, prices are high. Typically, pianos sold at London's Mayfair-based 'Steinway Hall' store retail for more than £100,000, with the most lavish new Spirio Model D grand pianos fetching around £200,000.
An international strategy
The fine-tuning of Steinway's business model has harmonised with some favourable 'tailwinds', according to the IPO prospectus. It points to strong growth in the luxury goods market globally, particularly in the Asia-Pacific region. Potential investors may have caught sight of Knight Frank's The Wealth Report 2022, which found that the number of HNWs in China (defined as possessing a net worth above $1 million) exceeded 10 million in 2021, while research from Euromonitor predicts the personal luxury goods market in China will rise by around 50 per cent, to nearly $450 billion, by 2026. Chinese state-owned company China Poly Group offered $1 billion to buy the company from Paulson in 2018 – but was rebuffed.
'China is a market full of piano enthusiasts, and full of kids, but also grown-ups and adults starting to learn the piano,' Zimmermann says. 'There's research talking about millions, even tens of millions of piano students, and therefore this is a big, big topic for us.' He also says customers in the region 'really love European craftsmanship'.
The strength of demand from both private clients and institutions has led to steady growth in sales and profit. Between 2016 and 2021, Steinway piano sales increased from $245 million to $407 million, while for the APAC region alone, sales more than doubled from $71 million to $150 million. Over this same period, gross profit has risen from $137 million to $225 million, while the company was able to reduce its debts from more than $300 million in 2016 to just above $50 million at the end of 2021.
Aside from embracing the fever-pitch demand in foreign markets, a foundation of Steinway's success has been its relationships with performers – the brand has what it describes as 'friendships' with classical musicians and pop greats including Billy Joel. Lang Lang, once dubbed by CNN as 'the most popular pianist on the planet', is a close collaborator with the brand and created a limited-edition 'Black Diamond' piano with the help of US-based designer Dakota Jackson for the company in 2019.
According to Steinway's research, more than 90 per cent of concert performers prefer Steinway's instruments to those of other piano-makers, while the brand frequently lends its devices to musicians when they perform. 'Almost every great pianist on planet Earth is requesting to play on a Steinway. We have this wonderful Steinway family, with around 2,000 Steinway artists committed to play on our instrument, and we're committed to support them,' Zimmermann says.
The brand's recently developed Spirio technology has revolutionised its traditional designs, allowing specially built pianos to self-play entire jukeboxes of tunes. It also allows pianists to record and play back their compositions, while customers can now enjoy private concerts in their homes without the need for pianists. Lang Lang hails the new tech as 'a major leap, a milestone'.
Journalists are invited to watch Spirio in action in the Hamburg store. Its renditions feel eerie at first, as if presided over by ghosts, although our group warms to its version of A-ha's Take on Me. Our feelings aside, its success is borne out by popularity – the techno-logically enhanced models now make up around a third of the brand's piano sales. Sophisticated clients expect luxury brands to push boundaries with exclusive new designs.
How Steinway is pushing the boundaries of luxury
Steinway recently unveiled its Masterpiece 8X8 collection, a set of grand and upright pianos rendered in eight beautiful veneer woods, including those from olive trees, American walnut and eucalyptus. Only eight of each will be made, with paired metal finishes of silver, gold and rose gold complementing each different design. 'Almost all of them have already found a new owner,' says Zimmermann.
Zimmermann's tone is buoyant, but as part of its duty to the market Steinway's prospectus touches on a range of risk factors for potential investors, including the strength of its reputation and the performance of the luxury market. A caveat is added to its stated interest in the Asia-Pacific region. 'Evolving US and European trade regulations and policies, including with China, have in the past and may in the future have a material and adverse effect on our business,' it notes.
Aside from the risks, scalability might take some time: Zimmermann notes there's a pan-European shortage of piano technicians, and apprenticeship training for each takes three to six years. 'We've got to develop, train, educate those piano technicians ourselves. So we've got an academy on-site in Hamburg, where we have piano-training masters, and they are developing around eight to ten craftsmen per annum. We try to increase capacity there, but that's pretty much about it. So here's our dilemma in a way – we would love to grow, [but] we need the craftsmen.'
As Zimmermann points out, though, this limitation can also be seen as one of the business's strengths. John Paulson will also be hoping this is the way the market sees things. With a very healthy balance sheet and its new technologies now making pianists and sheet music optional, the company certainly looks like it's poised to hit a high note. We'll have to wait to see if the flotation strikes a chord with investors.
Feature image: Getty 
More from Spear's
Interview: Sean Mulryan, the Irish developer reshaping London's skyline
Counting down to Grand Seiko's limited edition Karesansui release