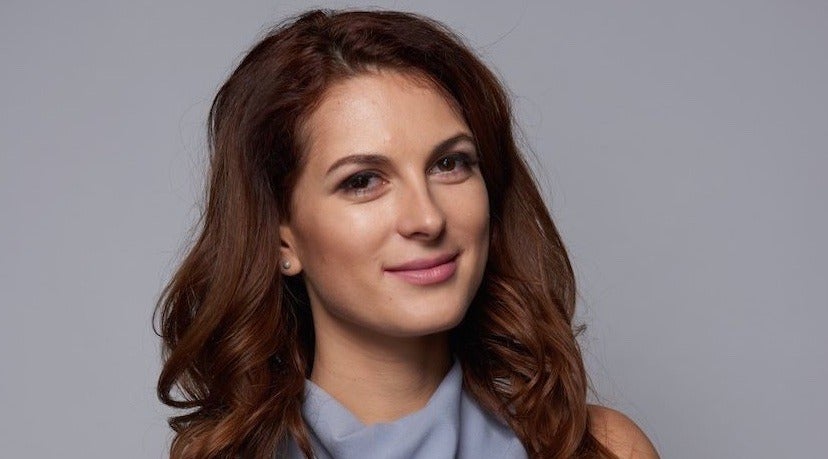 Ukrainian entrepreneur and social media influencer Mariya Solodar tells Rasika Sittamparam how she is using her reach to help people in her homeland
Mariya Solodar, a Ukrainian Instagram influencer and self-made entrepreneur, leads an international life. She lives in Los Angeles, and her glitzy wedding in Zambia last year was covered by the international media. In February, however, the Russian invasion of Ukraine brought her focus back to her homeland.
Solodar, who speaks to Spear's via Zoom from her home in California, spent many sleepless nights during the first two weeks of the war, speaking with and worrying about her family and compatriots.
'I lost everything'
In the early days of the conflict, she decided to close down her main source of income, a digital platform called Todoo.ru, which was used by home-working entrepreneurs in the Russian-speaking world.
She says she made this move because she realised the money she paid in tax to the Russian government was funding the invasion. Her real estate business in Ukraine also ground to a halt.
'I'm starting from scratch,' she says. 'Everything I had I have lost because of this war… If it's your country, it's not something you can ignore. All my family is in Ukraine. All territories were bombed, all territories were attacked, from east to west, from north to south. It's natural for me to want to help.'
Initially, Solodar hoped to join the Ukrainian military, but 'I didn't have any experience nor training, so I was thinking, "How can I help in the best way?"'
With 2.7 million followers on her Instagram account, she decided to use her online influence instead to support her country. She used her Instagram account (@mariyasolodar) to help fundraise for international organisations such as Red Cross and Food for Life for their relief efforts in Ukraine.
Providing shelter and support for displaced Ukrainians
However, she felt that more had to be done and a local approach was needed to help Ukrainian civilians through private funding. She also wanted to focus more on humanitarian efforts, rather than channelling funds to the military.
'A lot of people were texting me on Instagram that they needed to leave dangerous places, that they had no food, no transportation,' says Solodar.
She started deploying her business team to handle the messages as soon as 'tens of thousands more people' approached her. 'Personally, for me, it was not possible to help – I needed my team,' she says.
 

View this post on Instagram

 
She then established Peace of Mine, a Kyiv-registered foundation, to make the project more scalable.
Since it began fundraising in July it has helped more than 1,000 people, including 180 families, four refugee centres and a shelter for orphaned children in Kharkiv, one of the cities most damaged.
Donations are being used to provide refugees with temporary shelter, food and personal care items. Other programmes the foundation supports are safe transportation, medical aid and education for children whose schooling was disrupted.
The foundation recently received a grant of around $10,000 from a Google programme for non-profits. But it hasn't all been plain sailing.
'Even in the most difficult of political situations, it's not possible to imagine that one day your house would be bombed and destroyed'
'Many Russian people on our social media pages have tried to strike off pages that support Ukraine – they are denying that there is a war going on,' says Solodar, adding that online trolls have also tried to flag up the foundation's page as 'imposters, sensitive content, as fake news'.
Despite these challenges, Solodar hopes donors around the world will support her project, emphasising that 'it is a basic rule of society that we must help each other out'.
'Even in the most difficult of political situations, it's not possible to imagine that one day your house would be bombed and destroyed,' she says. 'If everybody could give something, even if it's small, it will make the world a better place to live.'
More from Spear's
How 'progressive' wealth advisers are tackling inequality
The ex-lawyer helping billionaires shed their wealth
Sorbus launches new service providing administrative services for charities