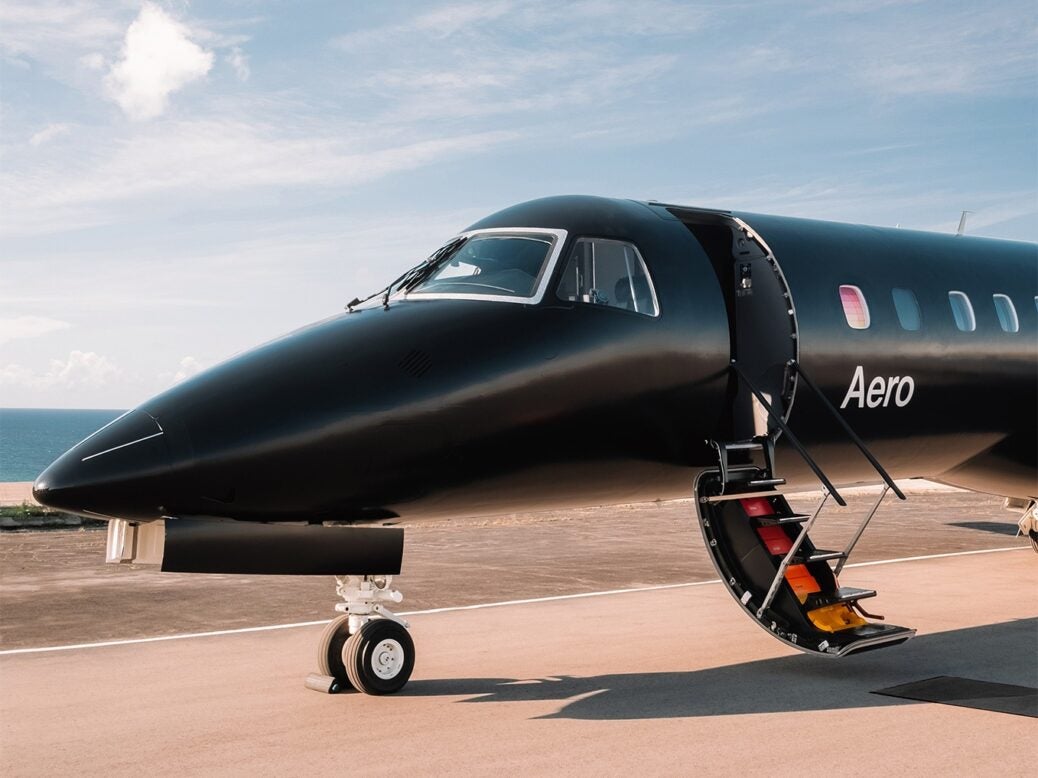 UberPool of private jets Aero is more economical and environmentally friendly than flying fully private, but will its bubble burst when the Heathrow chaos subsides? John Arlidge investigates
'Welcome on board your Aero semi-private service to Ibiza,' says Captain Sabeena Yousuf as she greets me in an Embraer Legacy 600 parked a few metres from the terminal at Farnborough private airport.
'We'll be flying at 37,000 feet at 0.78 mach (594mph), which means we'll be landing in Ibiza just over two hours from now. Sit back and relax.'
Sitting back and relaxing is easy on a private jet, but this time it's not quite as relaxing. You see, Aero is not quite private.
There are – gasp! – other people on board. Strangers, you know. Gerry, and Chalky and Dina, who are all off for late-summer mini-breaks.
On the way back I'm joined by a mother and father and their 18-month-old son.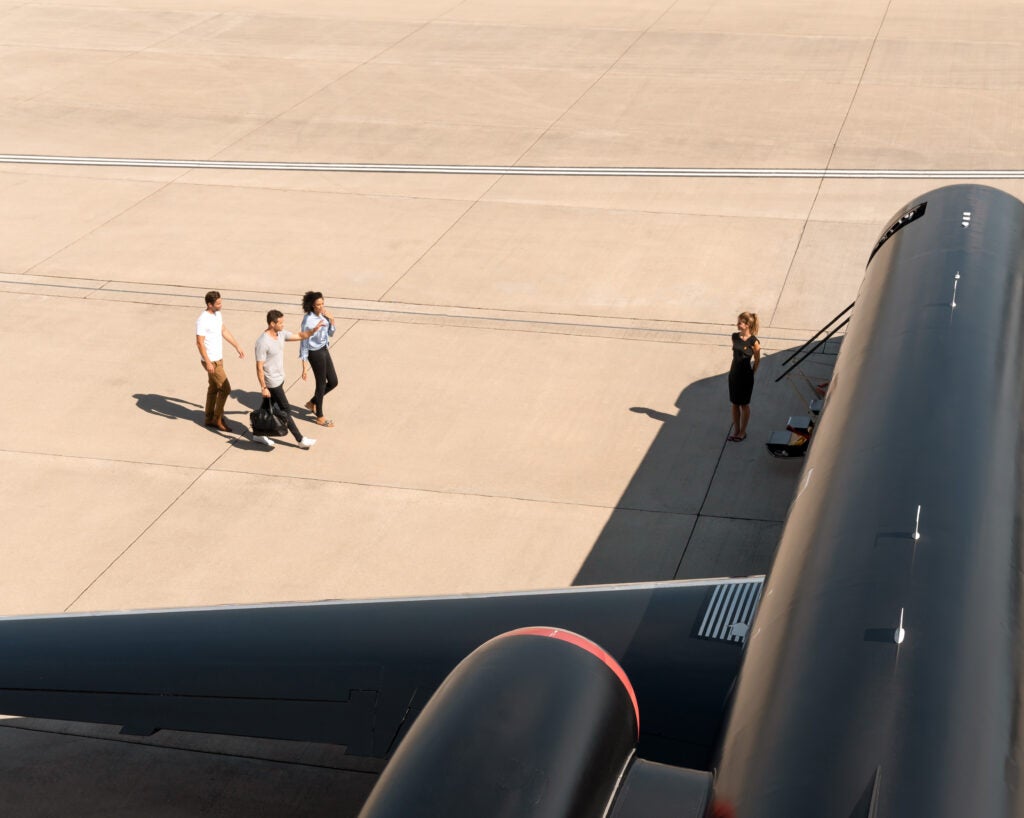 That's the bad news. The really good news is that sharing the ride makes it remarkably affordable. My return ticket cost £3,000.
True, that's about four times a business-class return on British Airways, but it's one twentieth of what it would cost to fly fully private.
And that's why Aero is really taking off, says Uma Subramanian, Aero's CEO.
'We're bridging the gap between commercial first and business and private,' she says. 'Our value proposition is that we are 80 per cent of the value of private for 20 per cent of the cost.'
The California-based entrepreneur dreamed up the idea with Garrett Camp, Uber's co-founder.
Small wonder her new company has been dubbed the UberPool of the skies.
Soaring demand for private jets
On paper Aero, like Uber, is a brilliant idea. What's more, Subramanian's timing is great.
The post-lockdown stresses of commercial air travel, notably Heathrow's descent into the seventh circle of hell, means demand for private jets is so high that even Premier League football clubs are having trouble leasing them for away games.
Leading private jet broker Victor, which flies passengers more than 3.5 million miles a year, has experienced strong growth this year, according to its co-CEO Toby Edwards.
More than 7,500 new members have signed up and bookings are up 14 per cent on 2019.
Victor's average customer spend this year is over $30,000, up 20 per cent on 2019.
Are 'semi' private jets better for the environment?
Subramanian insists Aero's flights from the UK were all full or thereabouts in July and August.
'We're seeing a lot of folks who have their own private aircraft elect to fly Aero instead because it's more economical.
'Sharing a ride is also better for the environment. We're probably 75 per cent better on carbon emissions than flying private.
 

View this post on Instagram

 
'We're also attracting people who regard business travel in Europe as a pretty commodified experience and want something radically better in terms of speed, convenience, service, exclusiveness and product.'
She insists she buys sustainable aviation fuel 'wherever available' and now plants five trees per seat sold.
Starting in 2023, 'we will fully offset all of our carbon emissions from flight operations'.
Is pooling private jet travel a false economy?
In practice, however, Aero might struggle to fly in the long run. Semi-private services have been tried before – both Surf Air and JetSmarter had a go both in Europe and the US and flamed out.
The problem is, even flying semi-private is still a lot more expensive than commercial. My £3,000 ticket becomes £12,000 for a family of four. That's a lot of cash for a short hop.
Operating private jets is also pricey, thanks to rising fuel costs as the oil price spikes.
Many wealthy people in the UK and US are bound tightly to certain carriers, notably British Airways, Virgin Atlantic, American Airlines, United or Delta, thanks to those airlines' generous loyalty programmes that offer air miles galore.
One reason business-class-only start-ups – Maxjet, Silverjet, EOS and La Compagnie – failed in the UK is that their lower prices did not make up for lost air miles on traditional carriers.
Reimagine the possibilities of family travel with Aero. Follow in the footsteps of Alyssa Julya Smith and create everlasting memories with your loved ones from the moment you board. #goaero pic.twitter.com/GjfkGhjmg3

— Aero (@GoAero) September 9, 2022
Popular routes vs Heathrow location
The airport chaos, which has driven many to try private for the first time, will not last for ever.
Once Heathrow gets back to normal next year, business-class and first-class travellers who live in London will be able to go from kerbside to gate in less than half an hour, thanks to BA's and Virgin's fast-track lanes.
Will they then want to drive all the way to Farnborough, 30-40 minutes further from London than Heathrow?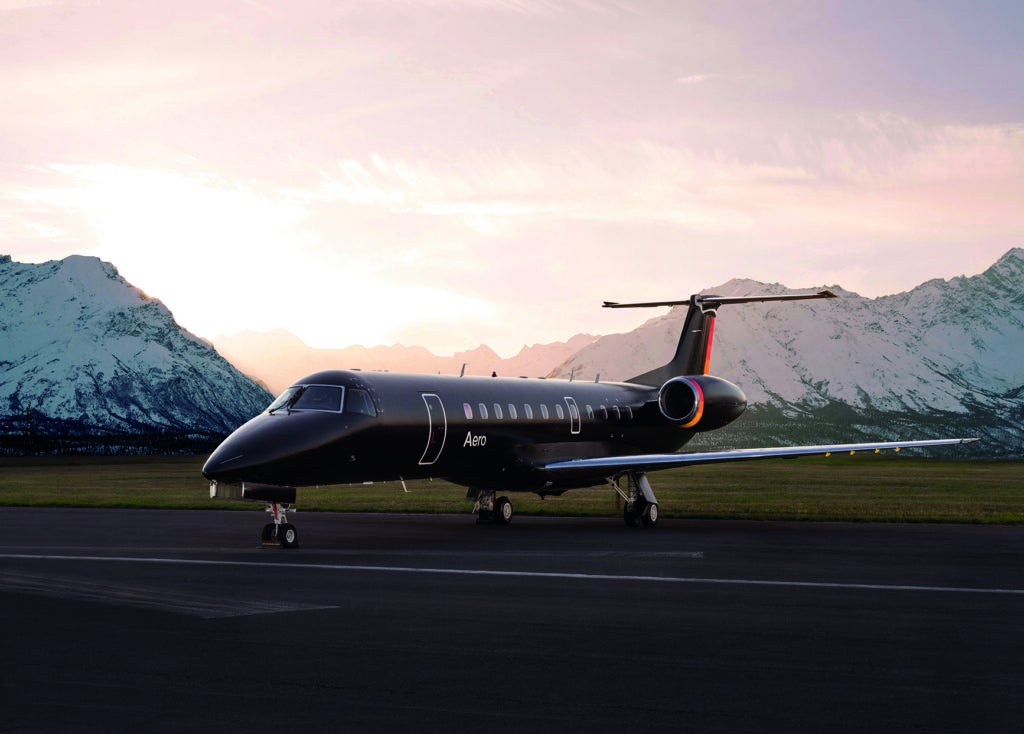 Subramanian thinks she can overcome these hurdles.
She is cherry-picking popular leisure routes which attract wealthy travellers and on which commercial airlines do not offer a large number of business and first-class seats.
In Europe Aero will fly to Nice and Geneva all year round; to Ibiza and Mykonos in summer; and to Sion in winter. In the US it serves Aspen, Sun Valley and Los Cabos from Los Angeles and San Francisco.
'Business travel is a really hard segment to serve as a new carrier because customers are looking for frequency. We can't offer that. Premium leisure is the fastest growing segment in aviation,' she says.
Funding a semi-private jet start-up
She is paring costs to the bone by using the most efficient jets. All Aero's seven jets are Embraer regional jets – either the 135 or Legacy 600 – and all are owned by the company.
'Our Embraers have 97 per cent "parts commonality", which enables us to manage our fleet efficiently. When you break, say, a windshield it's $35,000 to fix it, not much more as it would be on many other aircraft.'
That 'super capital-efficient asset strategy' means an Aero flight can break even with only a handful of passengers. Aero is not yet profitable as a company 'but is operating cost profitable on core routes'.
Subramanian has new funding to get through the winter, which is tough for all airlines.
In August Aero announced a $65 million capital raise, $50 million in Series B funding and $15 million in convertible notes, for a total valuation of $300 million. The funding round was co-led by Albacore Capital, one of Europe's leading alternative investment firms.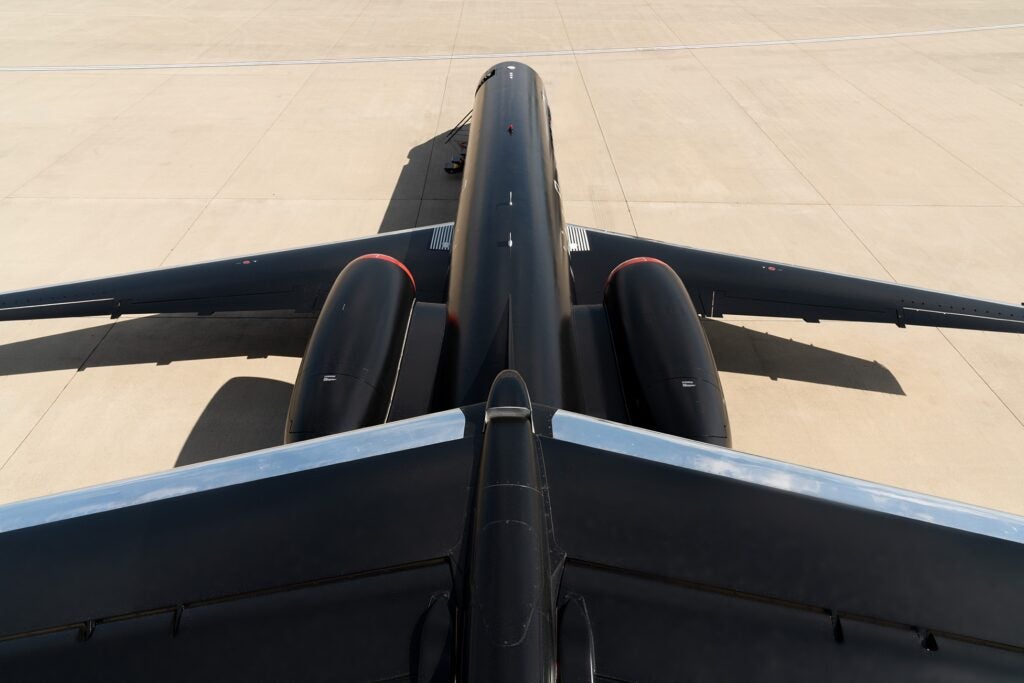 Cost of living concerns?
But what about the cost of living crisis? That is unlikely to impact Aero's customer base.
'We are fundamentally a premium carrier, targeting premium people, who are, for better or worse, immune from these kinds of macroeconomic shocks. That's been our experience.
'We raised prices by up to 30 per cent by necessity when oil prices rose over the summer, and our customers were understanding. We have had zero pushback.'
So she's comfortable she will soar when others have nose-dived?
'Aviation's a tough business. You're never comfortable. You always have to be a little bit paranoid. It's not for the faint of heart.
'Will I ever be comfortable? Probably not. But will I feel better if the winter goes well? Yes.'
Images: Aero
More from Spear's
The ex-lawyer helping billionaires shed their wealth
Studying the super-rich: What motivates centimillionaires?