The new edition of Spear's Magazine includes interviews with three billionaires and a cover story about the rise of private investigations, writes Edwin Smith
The cover story for Issue 85 of Spear's Magazine focuses on the changing world of private investigations – an increasingly important force in the lives of many of our readers. 
Financial Times contributor Simon Usborne makes his Spear's debut, shedding light on the techniques and motivations shaping this otherwise shadowy domain.
If you are looking at the artwork that accompanies the story and feeling a sense of déjà vu, it may be for good reason. It has been conceived as an homage to the legendary graphic designer Saul Bass, who produced titles and artwork for films such as Anatomy of a Murder, Vertigo and The Shining. His aesthetic has been channelled for this magazine by talented illustrator Bob Venables and our own magnificent art director Andy Cowan.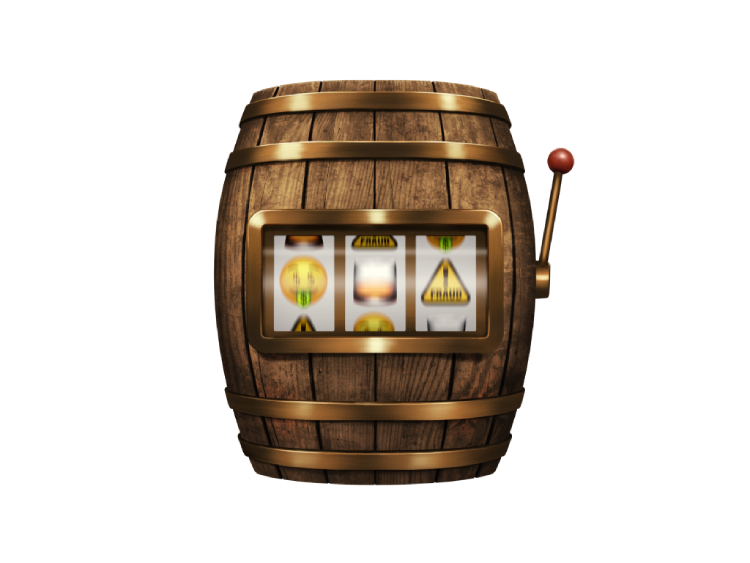 Nefarious goings-on are also the focus of our feature on the pitfalls facing would- be whisky investors. Having earned a reputation as a highly profitable asset class, the water of life has also emerged as a fine example of an aphorism attributed to Mark Twain: What's a goldmine? A hole in the ground with a liar at the top. 
Fortunately not everyone in the industry is out to make a quick buck; upstanding experts tell Peter Wilson how to avoid losing your shirt.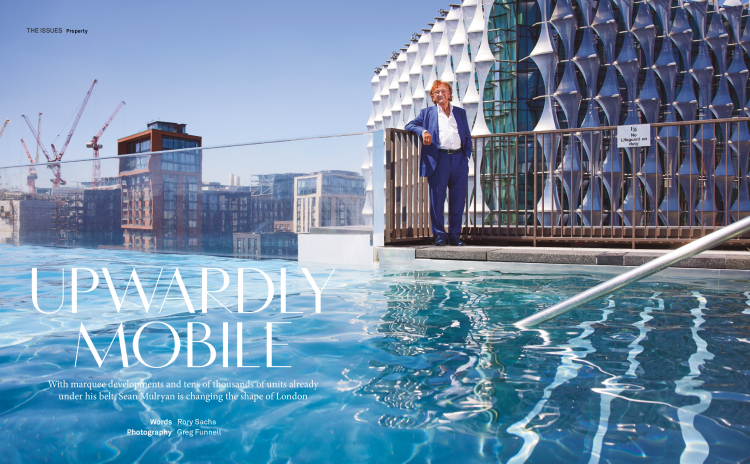 Elsewhere we have interviews with three billionaires – property developer Sean Mulryan (pictured above), biotech and crypto investor Christian Angermayer and insurance tycoon Calvin Lo.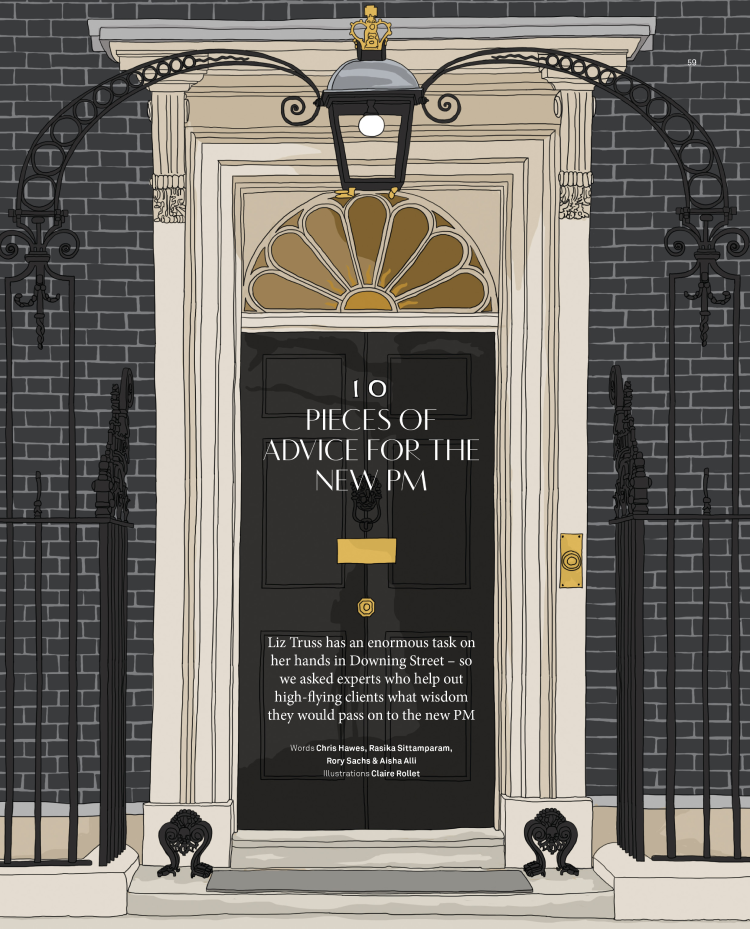 Meanwhile, to help Liz Truss settle in at Downing Street, leading advisers from the Spear's 500 offer their wise counsel on everything from media relations to the economy and interior design.
Our Briefing section this time is on tax. It includes data from the Spear's Tax Survey and the story of one tax lawyer's transformation – as she sees it – from poacher to gamekeeper.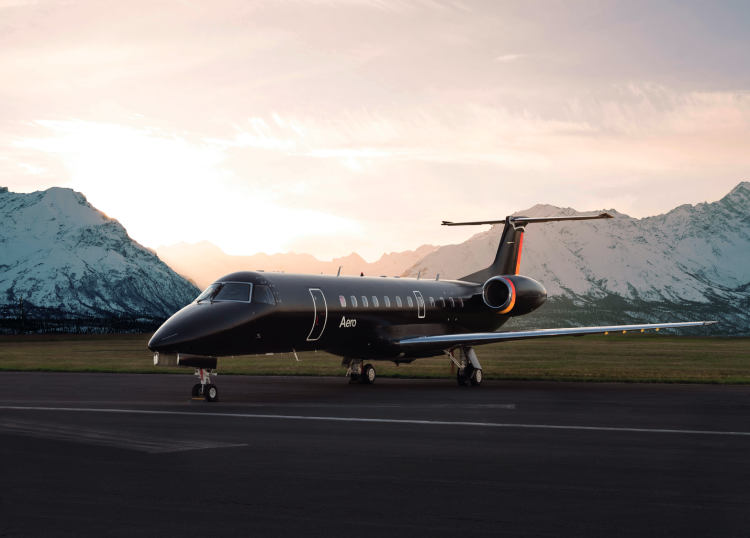 In the Arcadia section, Spear's contributors, I'm afraid to say, rack up the air miles. Quite literally in John Arlidge's case as he runs the rule over the $300 million private-but-not-private jet company Aero. Nick Foulkes is off to Geneva, Arun Kakar is at Tefaf Maastricht, I report from Monaco and Daisy Dunn travels through time and space to ancient Athens. Just about the only one staying put is Sam Leith, whose fascinating column charts the development of a biopic of Kurt Vonnegut.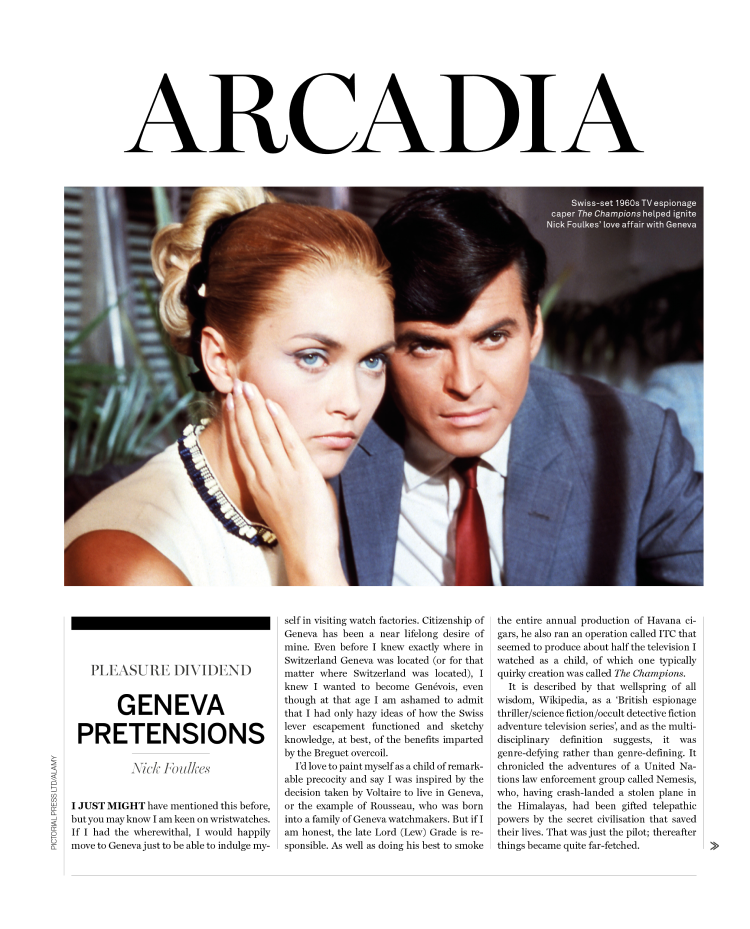 And that's not nearly all: we also report back from the BVI, check in to the most expensive rehab clinic in the world and speak to Ukranian entrepreneur and influencer Mariya Solodar about her charity Peace of Mine.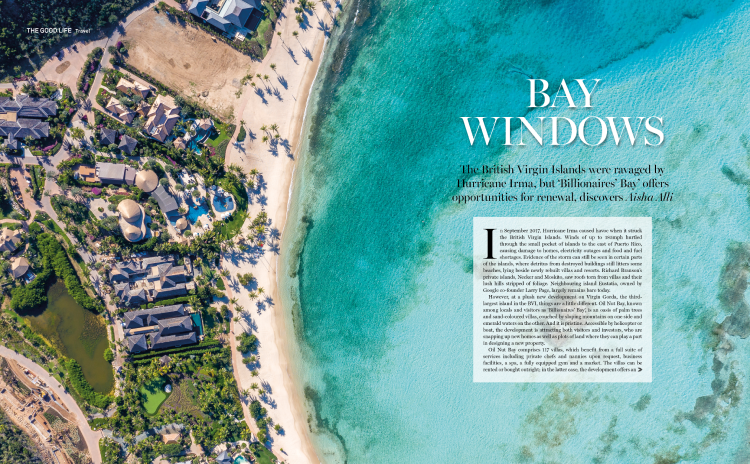 All the content from this issue of Spear's is available first to subscribers of the print magazine. Further articles will be published here, on spearswms.com, over the coming days and weeks.
Whichever medium you prefer, I hope you enjoy the magazine.  
To subscribe to Spear's, click here 
To sign up to the short, sharp weekly email newsletter from Spear's, click here