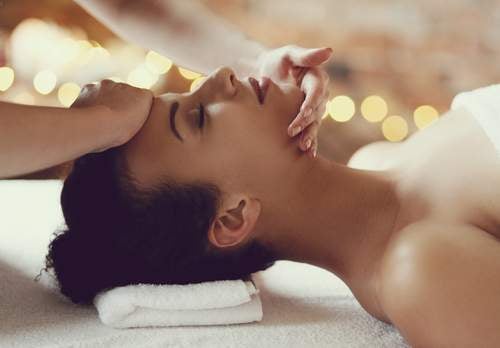 Are you feeling the stresses and strains of London life? Enter a world far away from the hustle and bustle of city life to relax and unwind in some of the most beautifully crafted spas in London.
Whether you're enjoying the design of a regal spa or embracing unique top notch treatments, London has plenty of great spas available to soothe the stresses of city life.
To celebrate National Relaxation Day, we've brought together a selection of some of the best spas in London.
ESPA Life at Corinthia Hotel
This grand hotel combines traditional grandeur with modern design throughout its luxurious interiors, from the British restaurant The Northall and Italian eatery Massimo Restaurant & Bar, up to the award-winning spa ESPA Life and each of the sumptuous rooms and suites. The spa has been named as the Best European Spa in The Times, The Sunday Times and The Sunday Times Magazine Travel Awards 2013.
ESPA Life at Corinthia offers the total solution to your fitness, lifestyle, wellness and spa needs. With highly-qualified complementary health practitioners and expert therapists coupled with impeccable service, ESPA Life at Corinthia offers optimal health, beauty and wellbeing in surroundings of understated luxury.
The Spa at Mandarin Oriental (London)
The Mandarin Oriental's spa offers everything bespoke, from aromatherapy oils to pre-treatment tea requests, lymphatic drainage to kneading out specific knots.
Set on two floors, the spa offers eight treatment rooms, a sanarium, vitality pool, and a fully-equipped fitness centre.
Designed to bring balance and equilibrium to each and every individual, the spa menu offers a range of holistic treatments and therapies from around the world, including a 110-minute Signature Spa Therapy that uses traditional Chinese medicine methods and also provides Chinese holistic education. This is followed by a long and sensual massage.
Aman Spa at The Connaught
The Aman Spa is located in the west wing of The Connaught boasts a contemporary design with an Asian-inspired twist. The spa features five treatment rooms, four of which are designed for single treatments and one for double treatments, all with personal steam rooms. Operating with a holistic approach to the lifestyle spa experience, the spa also features an indoor pool with a serene waterfall at one end as well as a state-of-the-art fitness facility with Technogym equipment.
The spa menu offers a wide range of spa and beauty treatments, instilled with the beauty and allure of ancient traditions and the sophistication of modern spa techniques. Inspired by various Asian cultures and traditions, "Aman Experience" treatments reflect the locations of other Aman Spas to incorporate traditional healing methods from Thailand, China and India.
More from Spear's
Are 'gong baths' the solution to our stresses?
Why medispas are taking over the world of wellness