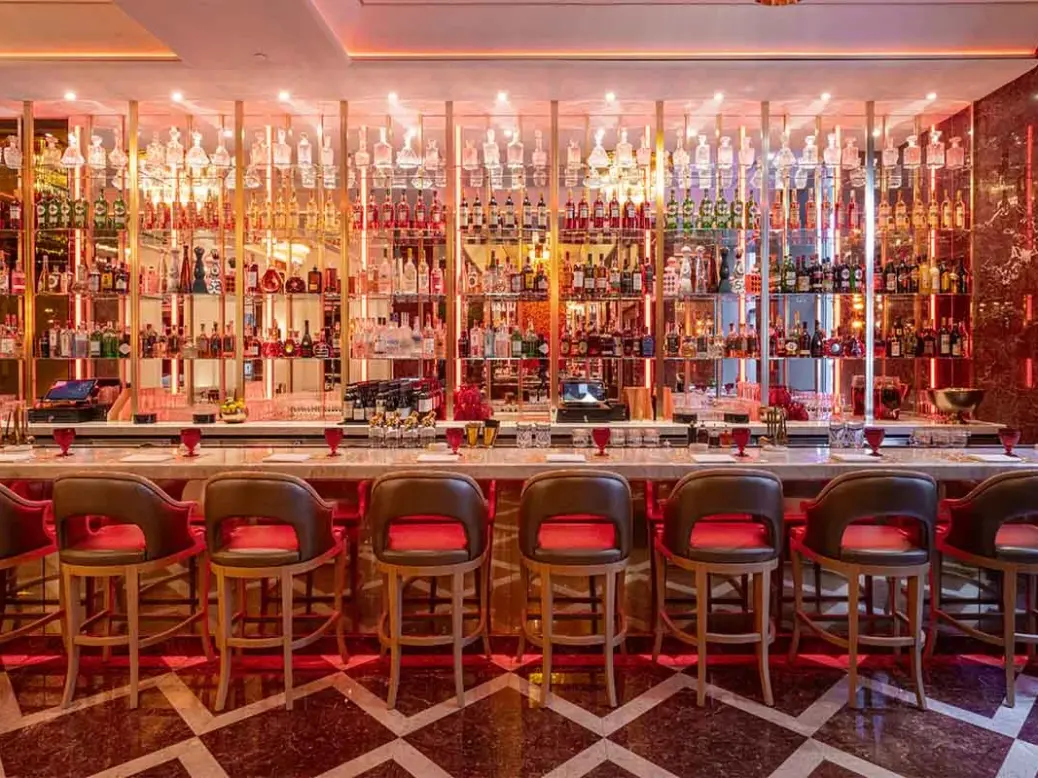 Rampoldi, the Monte Carlo fine-dining restaurant that first opened its doors in 1946, arrived in New York City this autumn, bringing with it the same flamboyant interiors and 'new Monegasque' menu that made it an institution. 
Location 
A stone's throw from the Lincoln Centre on W 64th St. 
Interiors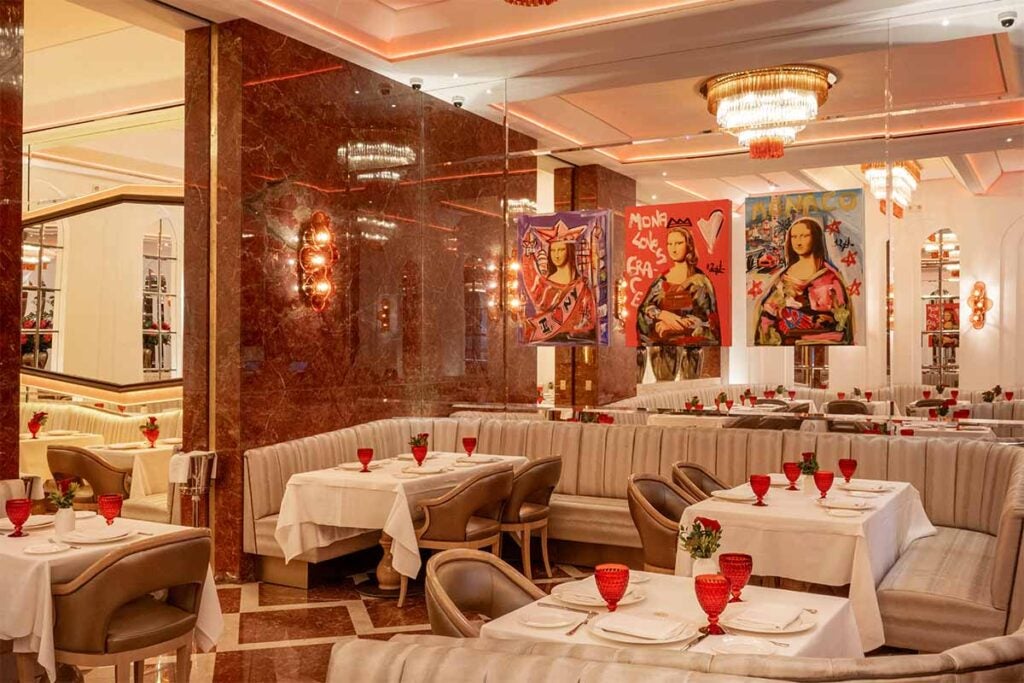 Rampoldi New York's design draws on the original with its mirror-backed bar (all the better for seeing other patrons while sipping on a signature cocktail) and distinctive rust-coloured hand-cut Italian marble on the floors and walls. Murano glass chandeliers adorn the ceiling and three custom Mona Lisa prints by artist Domenico Zapata gaze out on the main dining area (also encased by mirrors). Large internal windows offer diners a glimpse of the patisserie chefs at work. 
[See also: Spear's Awards 2023: the full list of finalists revealed]
Downstairs, a display case contains treasures that pay tribute to the original Rampoldi, including a framed photograph of Prince Albert II of Monaco. 
Food & Drink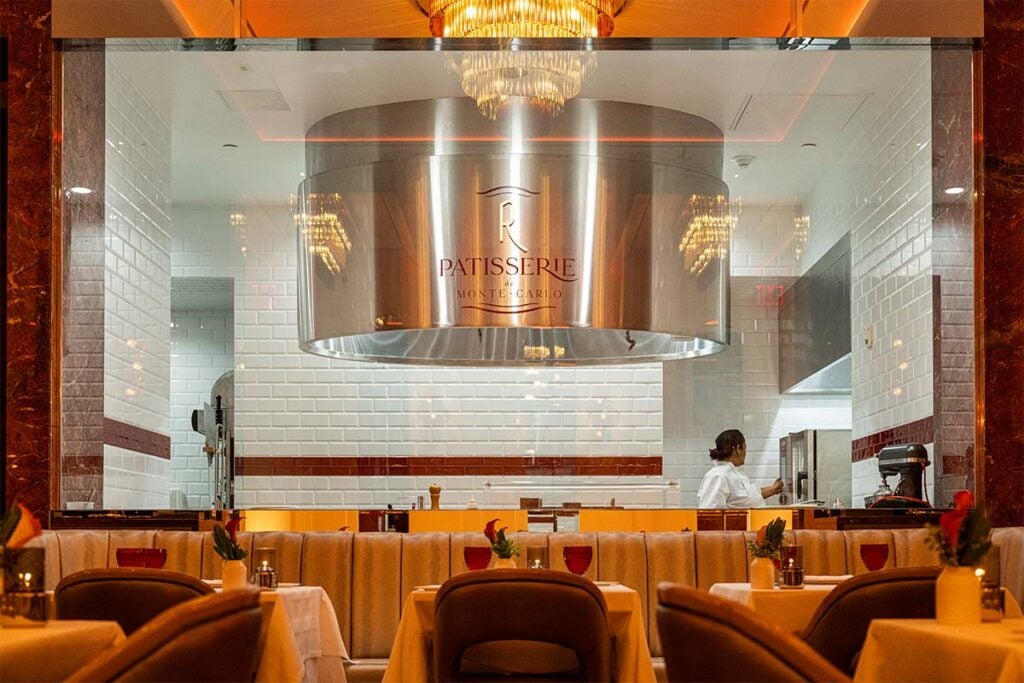 Toast to the evening with a cocktail at the bar, which was abuzz with mid-week date-nighters, post-work drinkers and girlfriends just having a good time. The eponymous Rampoldi – Michter's sour mash, passion fruit, St~Germain, Maraschino Cherry Syrup, Egg White – is a good place to start, or opt for the Margarita in Fuoco for a fiery take on a classic. 
[See also: Annabel's lights up Berkeley Square with twinkling festive façade]
Fans of the original Rampoldi will be delighted to find the dishes that made the restaurant famous on the New York menu. Chef Antonio Salvatore's blend of French and Italian flavours creates a rich, indulgent culinary experience, with the Pizza Spéciale à la Truffe an unmissable highlight. 
Starters include crab tartare with avocado, a selection of carpaccios and generous salads. For mains: choose between seafood (the sea scallops are divine), meats and pasta (both the Penne I.G.P. all'Arrabbiata and Grand Rigatoni alla Norma were standouts). 
For dessert there is only one option for Rampoldi loyalists: the profiteroles. Make room for this house favourite. 
Service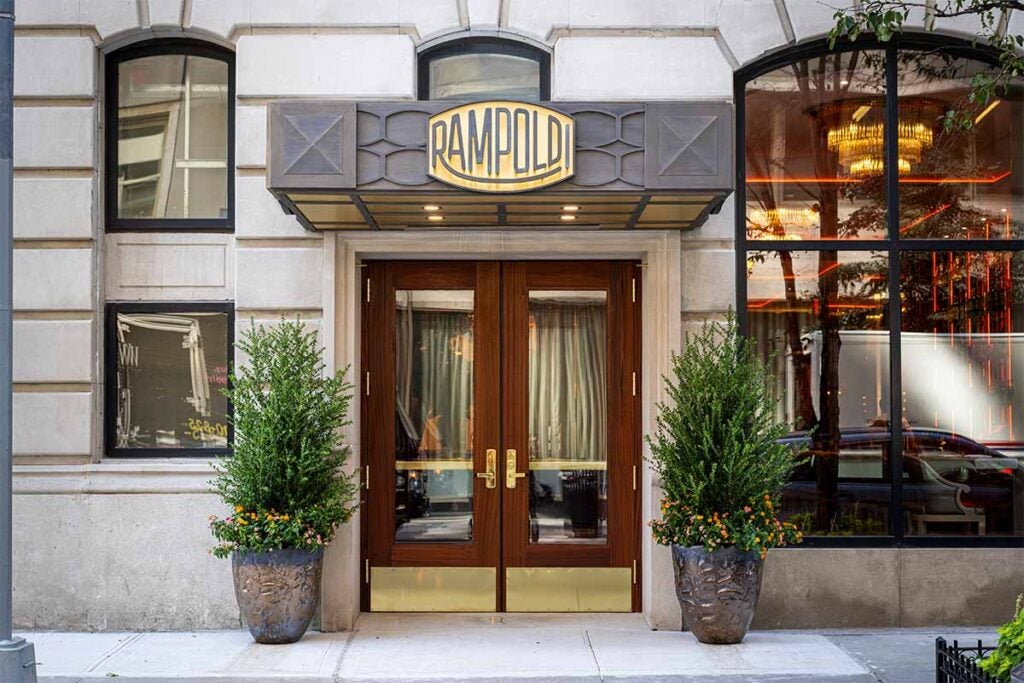 Utterly charming. Informative, attentive and just the right amount of familiar, the staff were incredibly knowledgeable when answering questions about the wine list or menu and never made diners feel rushed. 
[See also: Forget stealth wealth, Patek Philippe's new women's models are unashamedly opulent]
Worth knowing 
The surrounding area isn't the buzziest so have a follow-on destination in mind if looking for a nightcap. 
The verdict 
An upmarket neighbourhood restaurant oozing old-fashioned European glamour.