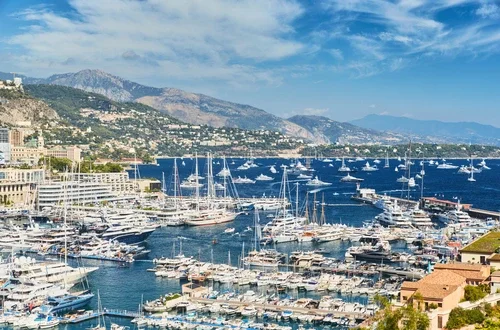 Welcome to the Spear's ranking of the best wealth managers for ultra-high-net-worth-individuals in Monaco, part of the Wealth Management Index.
For ultra-high-net-worth individuals and their families, a dedicated wealth manager is essential. These industry experts provide advice on how to manage and grow financial assets in the most effective way possible.
The best wealth managers offer a broad range of financial services which relate to a client's circumstances. These can include estate planning, succession, tax services, and wealth structuring matters. For ultra-high-net-worth (UHNW) clients who typically have at least $30 million of investable assets, these services are invaluable.
[See also: The best wealth managers for ultra-high-net-worth clients in 2023]
The annual Wealth Management Index uses peer nominations, client feedback, telephone and face-to-face interviews, data supplied by firms, as well as information gathered by the Spear's editorial and research teams, to create a ranking of the top advisers.
Below, Spear's shines a spotlight on three of the best ultra-high-net-worth wealth managers in Monaco, which remains a billionaire's playground.
Who are the best wealth managers in Monaco?
Spear's 500 ranking: Top Recommended
During his 30-year career in finance, Francesco Grosoli, CEO of CMB Monaco, has held senior positions at leading international banks including Barclays and HSBC. Now he leads the team at CMB Monaco, where he meets the needs of the most discerning ultra-high-net-worth clients
Under Grosoli's direction, CMB Monaco takes a boutique-style approach and offers the 'highest level of service' to HNWs and their families in 'managing, preserving and strengthening' their wealth.
When asked about what drives him personally, Grosoli was clear: 'Passion! I am truly passionate about what I do and I look forward to going to work every single day. Strong financial knowledge is of course essential, but it goes beyond these competencies, which others have too.' It is this personal investment that makes him one of the best wealth managers in Monaco.
Spear's 500 ranking: Top Recommended
After working in private banking at Julius Baer, BSI and Credit Suisse, Ali Jamal launched Azura in 2019. The ambitious firm now employs dozens of staff at office in Monaco, London, Geneva, Singapore and Dubai. Plans for a US push are underway.
Jamal, a Kuwaiti national who served in the military, focuses on ultra-high-net-worth international clients. Azura also offers family office services, investment advisory and 'innovative club deals'.
Speaking previously to Spear's, Jamal said he's proud Azura operates on a partnership model with a 'young, diverse and international team'. He remains focused on disrupting the wealth management business.
Commenting on his vision in a recent interview, he said: 'Our clients are billionaires and we cannot turn them into trillionaires. But we want to offer them a diversified set of unique opportunities to invest their money.'
Spear's 500 ranking: Top Recommended
Admired by peers, one veteran adviser described Laurent Natta as the 'go to' for ultra-high-net-worth clients based in Monaco.
After a career that involved stints as an M&A analyst at Citi in London, HSBC Private Bank in Monaco, and Merrill Lynch, Natta joined Julius Baer in 2013. There he is a senior adviser and established himself as one of the best private wealth managers in Monaco.
Switzerland-based Julius Baer has a distinguished network of advisers that criss-crosses the globe, but Natta distinguishes himself even among such talent. The company says of its mission:'With our roots as a family business, we know the value of long-term relationships, and the challenges and opportunities of growing wealth, protecting it, and passing it on.'
To explore all the Spear's indices, and to use our find-an-adviser tool to identify the private client adviser who is right for your specific requirements, go to the Spear's 500 website.
To receive relevant research updates from Spear's – and thereby give you and your firm the best chance of being included in future Spear's indices – please register here.
---
Why is wealth management becoming more progressive and 'values-driven'?