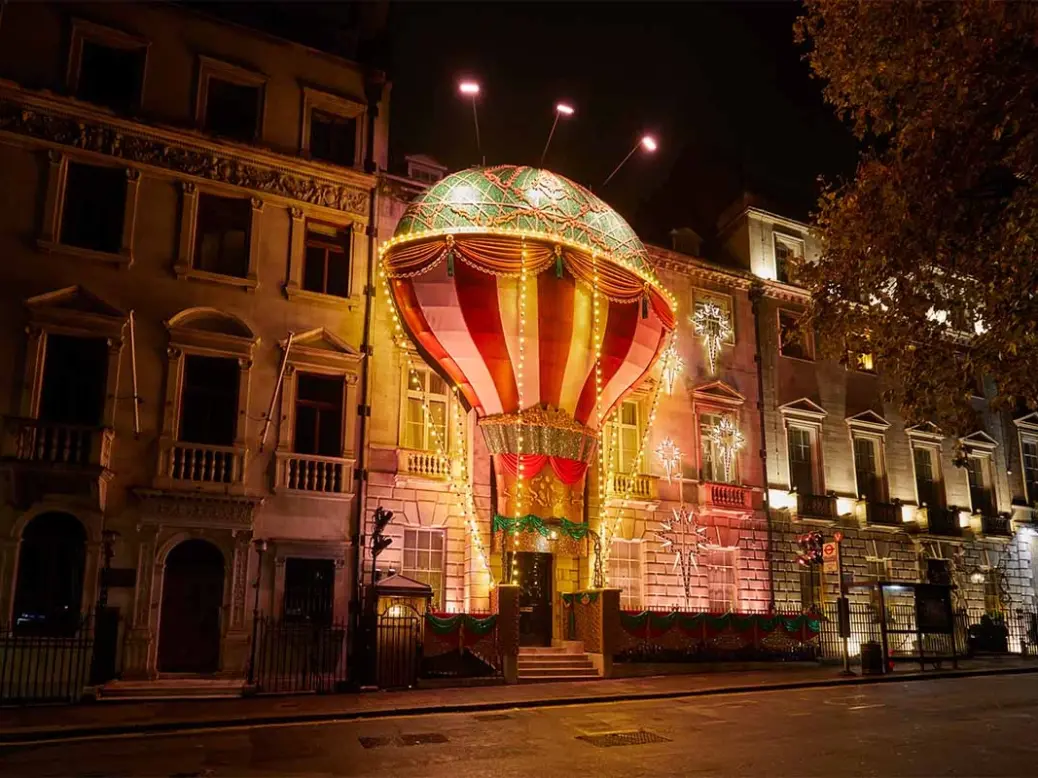 The festive season has arrived at Berkley Square with the unveiling of the annual holiday façade at Annabel's. 
[See also: How to join Annabel's  Private Members' Club]
This year, the private members' club has drawn inspiration from the symbolism of a hot air balloon lifting into flight. The glittering gold basket hangs above the doors to the insiders' institution, with a candy-striped pink balloon 'floating' up, up and away. 
Annabel's goes up, up and away!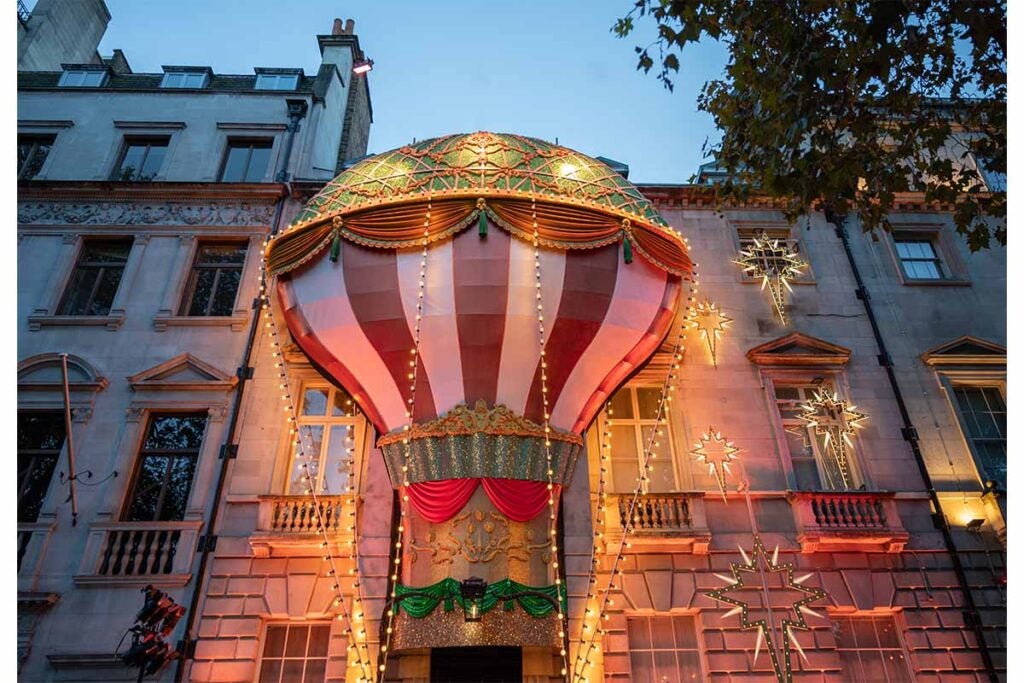 The eye-catching design, which lights up one corner of Richard Caring's Mayfair kingdom, is the work of Tatiana Kharchylava, the creator director of Birley Clubs. 
'Tatiana Kharchylava was inspired by the idea that anything is possible when we come together we can rise above the difficult times and challenges ahead,' the company said in a statement. 'The Annabel's hot air balloon serves as a symbol of hope and inspiration in a year where the world has faced many difficulties and hardships.'
[See also: Annabel's at 60: charting the life of the legendary club]
The façade is launched in collaboration with The Caring Family Foundation's 'Food from the Heart' campaign. The initiative seeks to tackle child poverty and food insecurity around the world. 
A members' club with a glittering history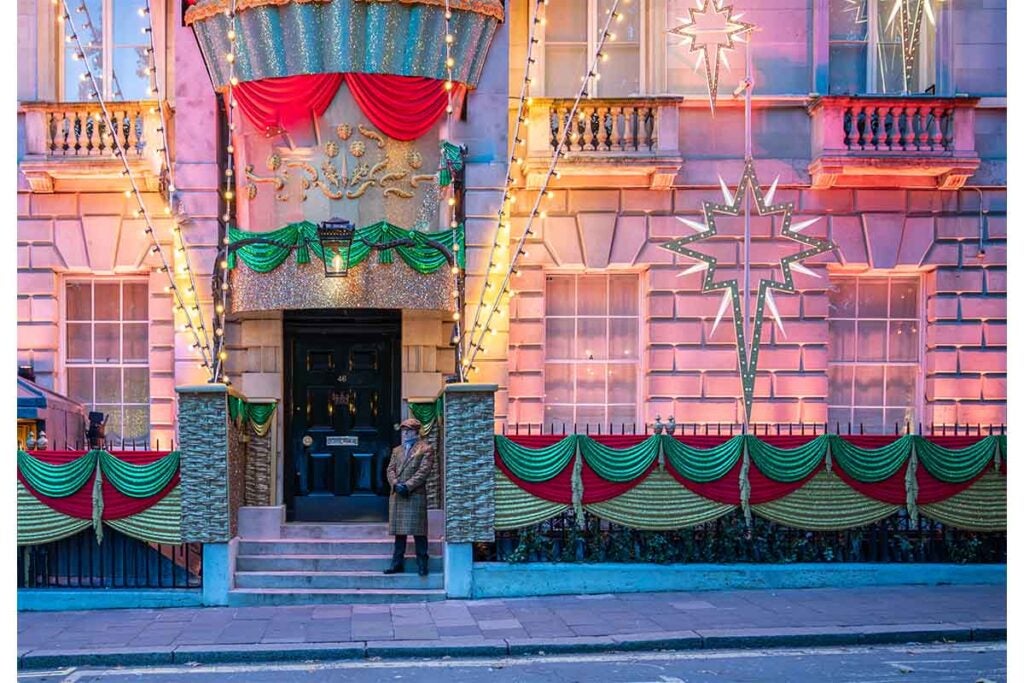 Opened in the 1960s by Mark Birley, Annabel's remains a hotspot for society swans and celebrities alike. Named after Birley's then wife, Lady Annabel Vane-Tempest-Stewart (later Goldsmith), Annabel's has been the place to see-and-be-seen for decades – but only for those lucky enough to be granted membership. 
In 2007, Annabel's was bought from Mark's son, Robin Birley, by hospitality tycoon Richard Caring, whose sprawling portfolio includes Sexy Fish, The Ivy Collection, Harry's Bar, J Sheekey, Scott's and, most recently, Bacchanalia.
[See also: The ultimate luxury festive gift guide for him: watches, accessories and once-in-a-lifetime experiences]
Today, the club has relocated from its original home of 44 Berkley Square to two doors down at No. 46. The membership has also changed: Annabel's prides itself on a handpicked 'alchemy' of members, that come from all walks of life.
 To apply for consideration by the membership committee, the private members' club says the only official method for joining is by using its online application form — although prospective members requiring extra assistance can complete it offline by contacting a member of the team.