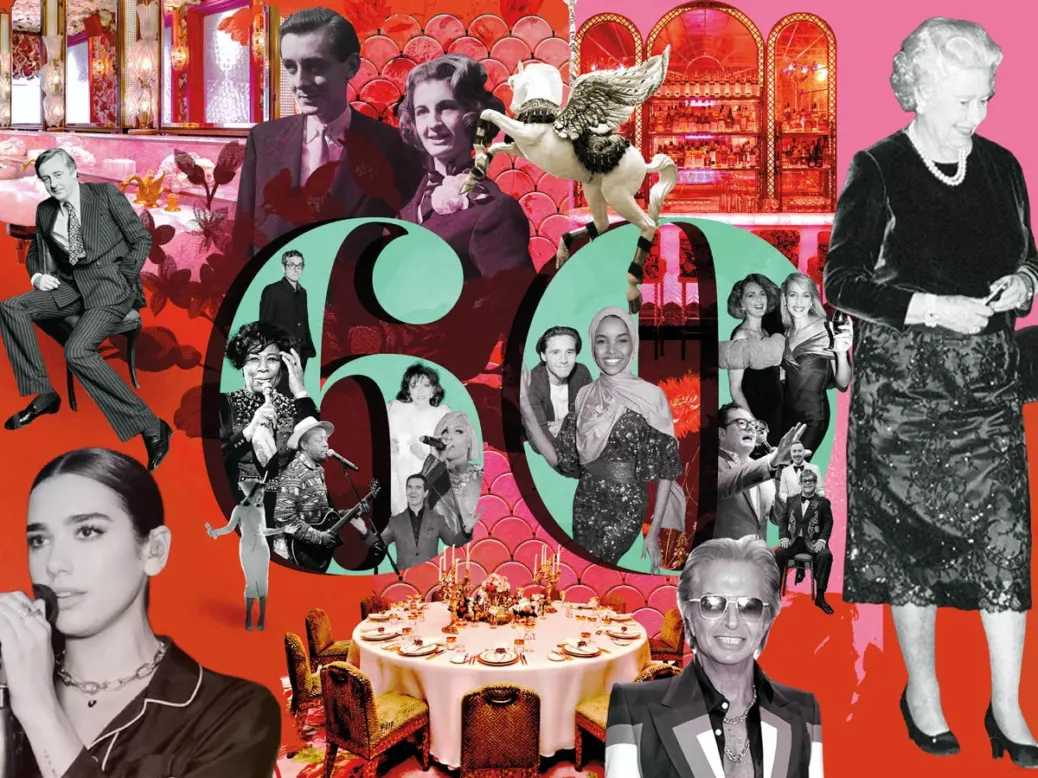 On 4 June 1963, a very special club in a very special basement below 44 Berkeley Square in London opened for the first time. It was called Annabel's.
Named for Lady Annabel Birley, daughter of the 8th Marquess of Londonderry and wife of the owner Mark Birley, the club was a revelation. It catered for blue bloods and bankers, pop stars and prime ministers; with a Buddha at the centre of a red lacquer room alongside Tchelitchew watercolours, and a William IV gasolier in the dining room, it became a home from home for Birley's friends, at an annual cost of five guineas apiece.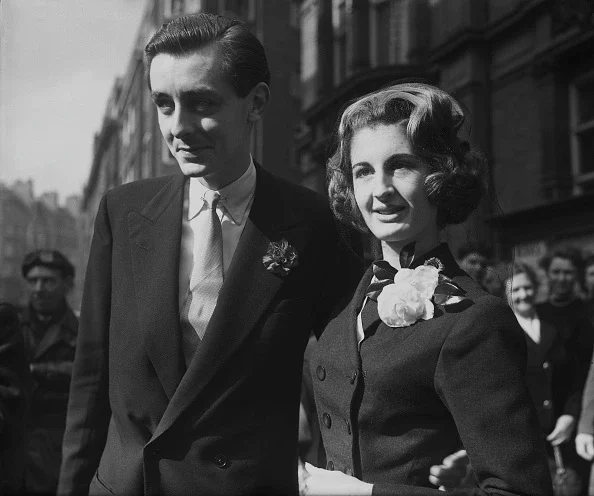 [See also: How to join Annabel's  Private Members' Club]
On opening night hundreds of people poured in – too many, in fact.
'For at least an hour it was bedlam,' Lady Annabel recalled. 'I had visions of people being trampled to death.' But strangely this great event, attended by dukes and duchesses, did not attract any publicity whatsoever. There was no report published in The Times, for hacks were not allowed. 
The Birleys' friend David Wynne-Morgan described Annabel's in his Tatler column as 'one of the only places where Press men are actively discouraged. Celebrities in every field and every age group pack it every night because once inside the doors they are simply members of Annabel's.'
It wasn't obvious that Annabel's would stay the course. It might have folded and become a footnote in a particular kind of little-read, privately published upper-class biography. But it didn't.
Instead, it was resplendent as the centre of what became the Birley family's clubland empire, which lasted for 44 years until it was sold in 2007 to Richard Caring (on whom more later). And this year, Annabel's turns 60. Save the date for 8 June, four days after Caring's 75th birthday, when there will be a 'full club takeover event, brought to life with a beautiful diamond theme'.
The idea for Annabel's
Born in 1930, Mark Birley was the son of society painter Sir Oswald Birley and his wife Rhoda; educated at Eton and briefly at Oxford, he joined the advertising company J Walter Thompson. In 1959 he was asked to run the London branch of Hermès on the corner of Piccadilly Arcade, and two years later his friend John Aspinall came across 44 Berkeley Square, empty and looking like the prime place to open a casino. Aspinall asked if Birley would be interested in leasing the basement, and he jumped at the chance.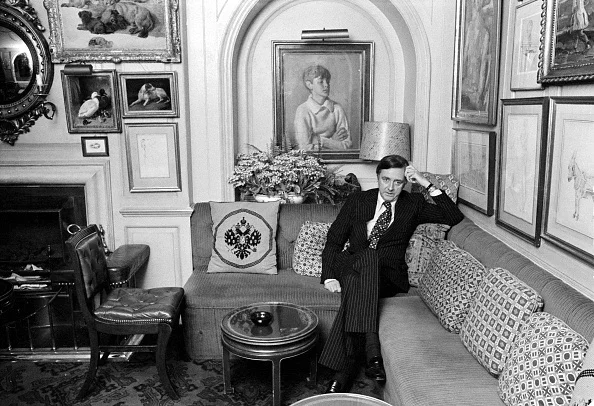 In 1962, Aspinall opened the Clermont Club upstairs, and in June 1963, after 6,000 tons of clay were dug out of the old coal basement, Annabel's opened, with a dance floor in the old kitchen and a spiral staircase connecting Annabel's to the Clermont. 
Lady Annabel herself never much liked the name, but reflected that 'having a nightclub named after you is much better than being immortalised as a rose'. 
In 1963, Annabel's had scant competition. The 400 Club on Leicester Square had been popular with debutantes, but they were ready for something new. One of Annabel's earliest visitors was interior decorator Nina Campbell, who first went there aged 17, in the week it opened, for a party given for her friend Joanna, a cousin of Lady Annabel. The club became one of Campbell's regular haunts. 
'My stepfather was a member, and I used to ring up with a handkerchief over my mouth pretending I was my mother to book a table,' she remembers. 'Then, later, I'd ring up and say that my mother wasn't well, and that her daughter would be coming, and would they look after her. I'm sure they knew exactly what was going on.'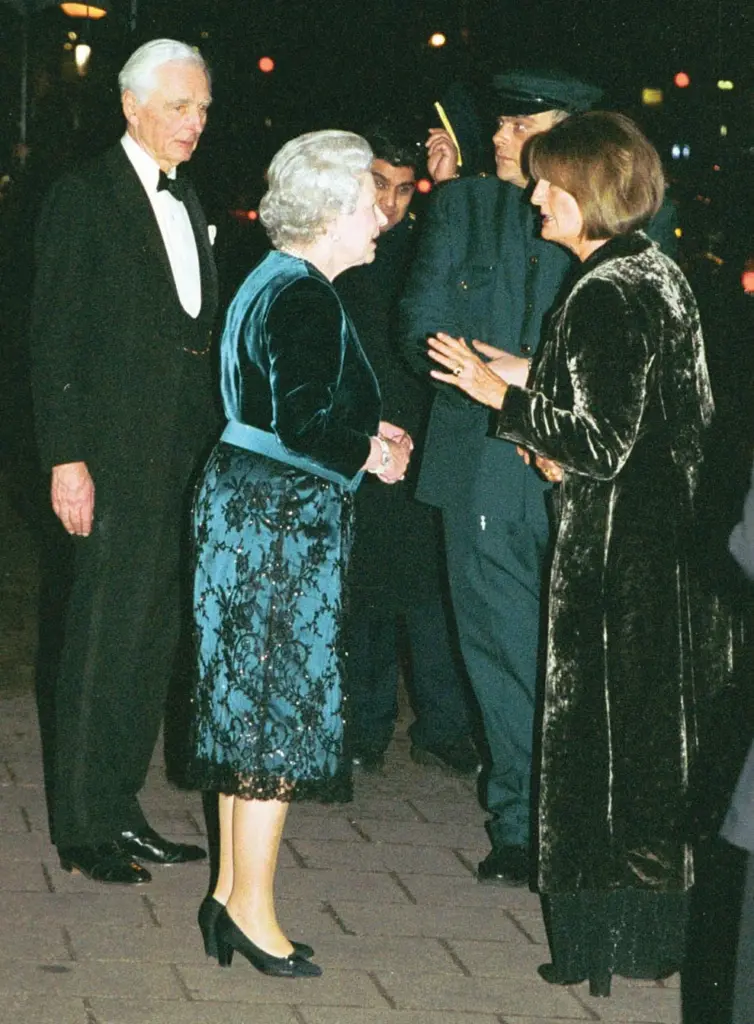 Campbell, by then working for decorator John Fowler, met Birley at a dinner party in 1965. 'I said to him that I love going to Annabel's, but I thought that the vitrines either side of the bar were tacky. He said, "Well if you think you're so clever, why don't you do them yourself?" The next morning I was round there with my suggestions.' 
This was the beginning of Campbell's long professional association with Annabel's. One day at Colefax and Fowler, she alighted on a fragment of wallpaper that Fowler had found when doing the Clermont for Aspinall. She showed it to Birley, who loved it. They had the wallpaper remade, lining a corridor with it, and today it remains part of the Colefax and Fowler collection, as 'Berkeley Sprig'.
At the same time as Campbell was disguising herself to get into Annabel's, Elizabeth Dent-Brocklehurst was a newlywed in London. Raised in Kentucky, she had met her stockbroker husband Mark in New York, where she was a student. In July 1962 they were married at the Dent-Brocklehurst home of Sudeley Castle in Gloucestershire, and she met his friends, two of whom were the Birleys. 
'They were all out to have a great time,' Dent-Brocklehurst (now Elizabeth, Lady Ashcombe) remembers of the group. 'They would gamble, and dance, and eat.'
And Annabel's was where they did it.
In 1966, Birley hosted a Russian fortnight at Annabel's, bringing singers and balalaika players from Paris. Harry Hambleden (a descendant of the founder of WH Smith) danced on the tables, and 'everybody dressed up in what they thought were Russian clothes, and drank vodka', recalls Campbell.
'It was crazy and wonderful and eccentric.' The staff were essential to the club's success: in particular maître d' Louis Emanuelli, whom Birley had pinched from the Mirabelle restaurant on Curzon Street, and the 'incredibly special' Mabel James in the ladies' loo, according to Campbell 'the most important woman in London, always good for a gossip'.
Who's who at Annabel's
Soon Annabel's became a distillation of who was who in swinging London. 'Hairdressers were equally as famous as duchesses, and to the outside eye, Annabel's was where all those people went,' as Anna Wintour, editor of American Vogue, put it. Mick Jagger came to Annabel's, as did the Beatles; meeting Jagger, says Lady Ashcombe, 'was the best possible thing that could happen that month'. The Sixties, she says, were just the best time. 'You lived through it as if it was never going to end, and Annabel's was the absolute hub.' 
When the Supremes came to London and played at Annabel's, 'you knew you were incredibly lucky', remembers Campbell. 'It was so cosy, so special.' And everyone felt at home, says Lady Ashcombe.
'It was personal – there were photographs on the wall of people you knew.' One of these was her husband. 'You sat in huge comfort and ate delicious food with tablecloths and knives and forks,' says Campbell. 'It was incredibly beautiful and that was the difference.' For former Christie's director Charles Hindlip, 'Annabel's was not just a nightclub; it was quite simply the nightclub.'
In 1986 the Princess of Wales and the future Duchess of York went to Annabel's disguised as police officers, and in 2003 Queen Elizabeth II went there for Virginia Airlie's 70th birthday party. The club began to attract a reputation.
'Unless you feature in Debrett's or own large chunks of South America, you do not stand much chance of getting in,' advised journalist Nicholas Monson – who did and still does feature in Debrett's. 'Ninety per cent of its membership belongs to the ancien régime.'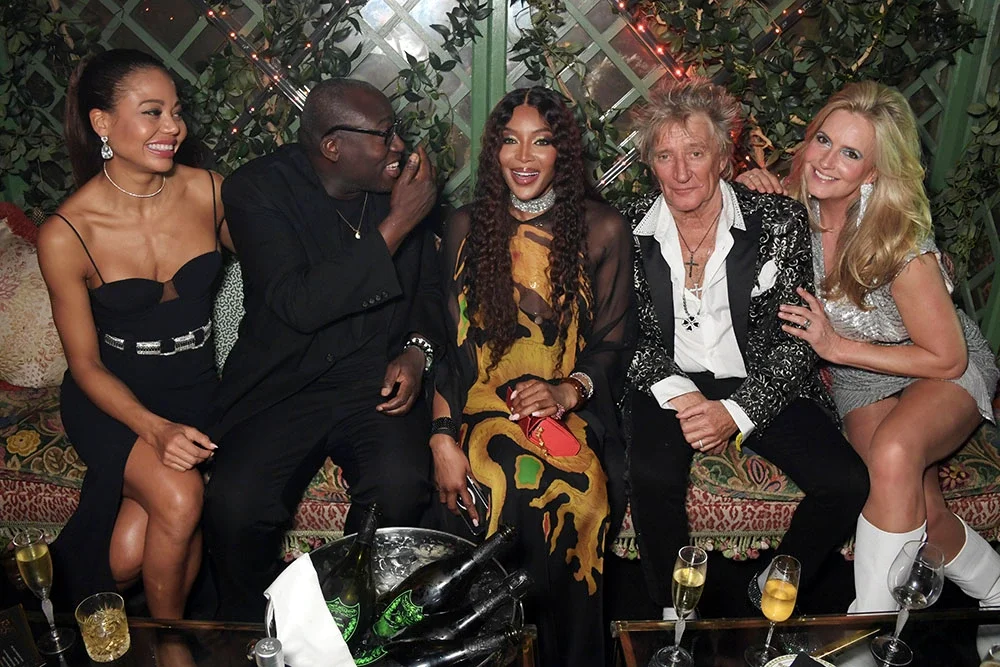 Finally for sale
In 2007, shortly before he died, Birley sold Annabel's to Richard Caring, who had been acquiring fashionable restaurants in a style that some compared to Monopoly. In 2004, this son of an Italian-American GI had bought part of Camden Market and the Wentworth Golf Club in Surrey. The next year he snapped up the Caprice Holdings Group – owner of the Ivy, Le Caprice, J Sheekey and Daphne's.
After almost 20 years, the Ivy now has 41 outposts, from Edinburgh to Exeter; one current Annabel's member describes Caring – not unfondly – as a 'wheeler-dealer'. 
In 2018 Caring completed a £65 million renovation programme at Annabel's, and, as far as many original members were concerned, changed its image. Crucially, he moved it from 44 Berkeley Square to an all-day venue at No 46. With interior decoration by Martin Brudnizki, it is beautiful and striking.
The new garden room has murals by Gary Myatt, with tulip chandeliers and Murano sconces. French doors lead into the courtyard, where fruit trees scent the space and the roof retracts. The basement club is lit by brass and glass palm trees, and papered in De Gournay. The ladies' powder room is a riot of colour, with silk roses on the ceiling, oyster shell-shaped pink onyx basins, pink marble floors and gold swan taps. It is aspirational, luxurious, and very now.
It is also very different from what had gone before.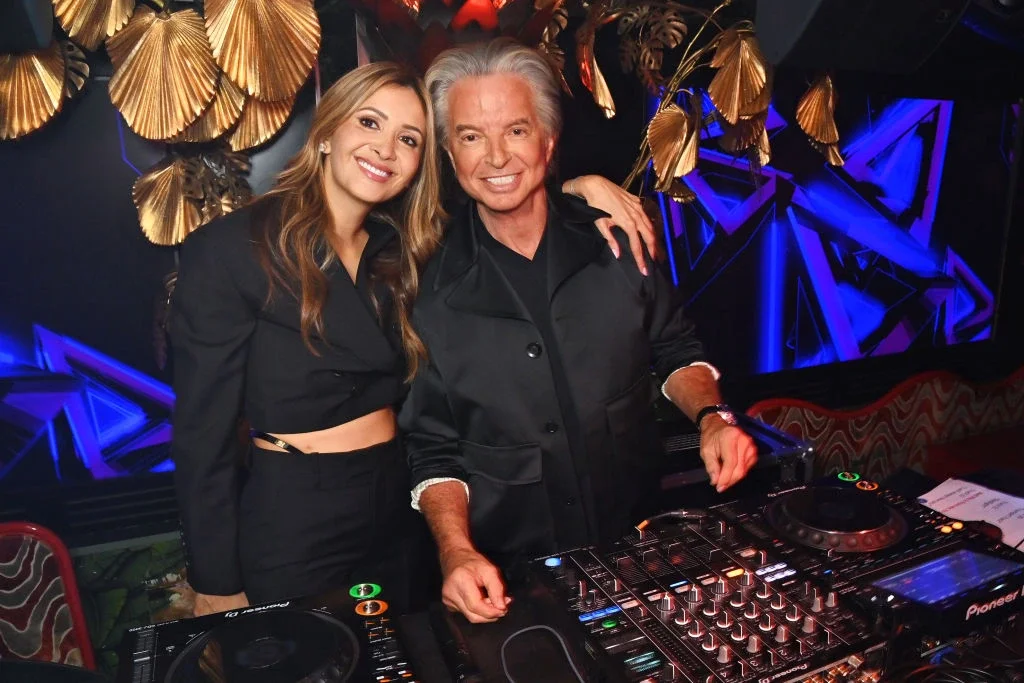 Shortly before I began this feature, I visited 5 Hertford Street, the club that Robin Birley (son of Mark) opened in 2012. (He also runs Oswald's, on Albemarle Street, and the Birley Bakery on Chelsea Green; plans are afoot for a new Birley club on New York's Madison Avenue.)
I had been invited there to meet a peer who explained, sitting comfortably in jeans and an open-neck shirt, a pair of Johnnie Walkers on the table, how he chose this over White's as his London base. 'The Pall Mall clubs are stuffy, but it's beautiful here,' he said. 'The food is great, the staff are amazing, and my kids love it.' 
He isn't alone in considering the service at 5 Hertford Street exemplary. An original member of Annabel's explains how they much prefer 5 Hertford Street to the new Annabel's, the former having retained the 'same feeling of being looked after'. 
Campbell, also a member of 5 Hertford Street, has 'barely' been to the new Annabel's. 'It's completely different,' she says. 'I don't think of it as Annabel's.' Indeed, she adds: 'It's got so little to do with Annabel's that I think it should be called something else.' 
Art collector Frank Cohen joined Annabel's when Caring bought it, having spent time at the club in the Eighties. Given the success of Caring's other ventures, he says, he wouldn't be surprised if an Annabel's Dubai shot up: 'Think of how well the Ivy is doing.' Last December it was reported that Caring had found a location for an Annabel's in New York's Meatpacking District.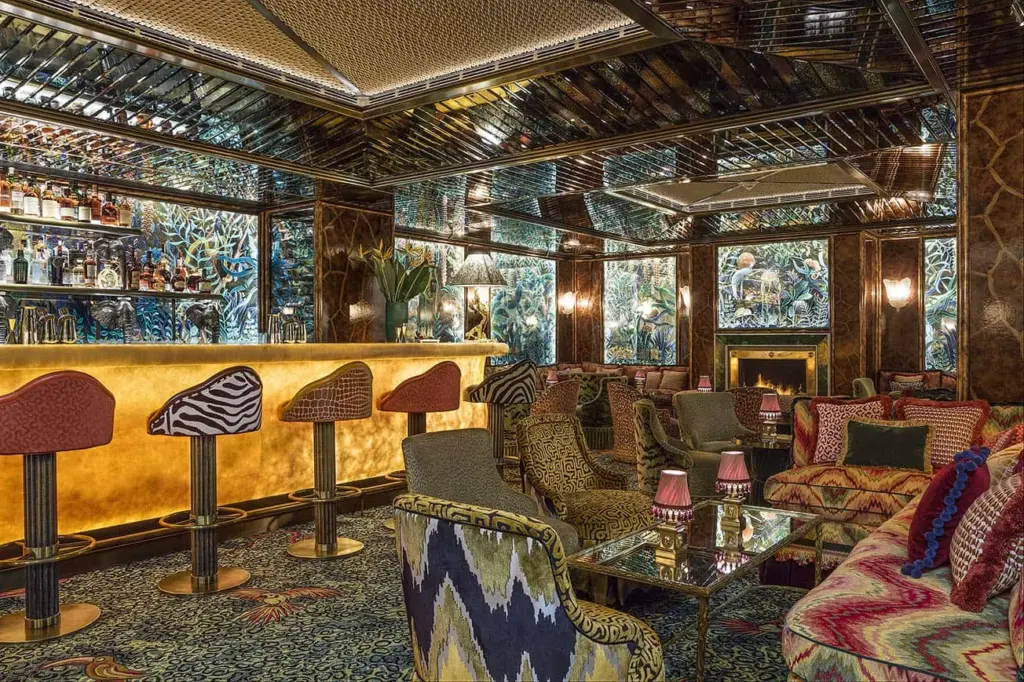 'Nothing surprises me with Richard Caring,' says Cohen. 'He's a very clever businessman. You either like him or you don't, but you can't take that away from him.' And he is perfect for Annabel's now. 'He lives the lifestyle. He's always dressed up and he loves parties. Everyone is replaceable, but Richard suits the place.'
Caring's Annabel's still has a wide membership, from dukes to Olympians, interior designers to billionaires. It describes its own membership as 'made up of a hand-picked alchemy of like-minded people'. Many are members elsewhere – at White's and Soho House, as well as 5 Hertford Street.
Almost all the current members I contacted declined to talk about the club; the publicity team discouraged me from asking, and did not put up their own spokesperson. In 2019, a membership figure of 3,500 was reported, and current rates for those over 35 are £3,750 a year. Each of those keen to join must be proposed by an existing member and include a recent photograph with their application. Over the past couple of years, I have seen the club recruiting for younger members on Instagram.
The original Annabel's success was all about Birley, Lady Ashcombe remembers. 'It was the cult of Mark Birley, the height of elegance and perfection and fun.'
Perhaps the new all-day, all-singing, all-dancing Annabel's has another 20 years in it. 
Perhaps, in 20 years, someone will write about the cult of Richard Caring.
Happy birthday, Annabel's.