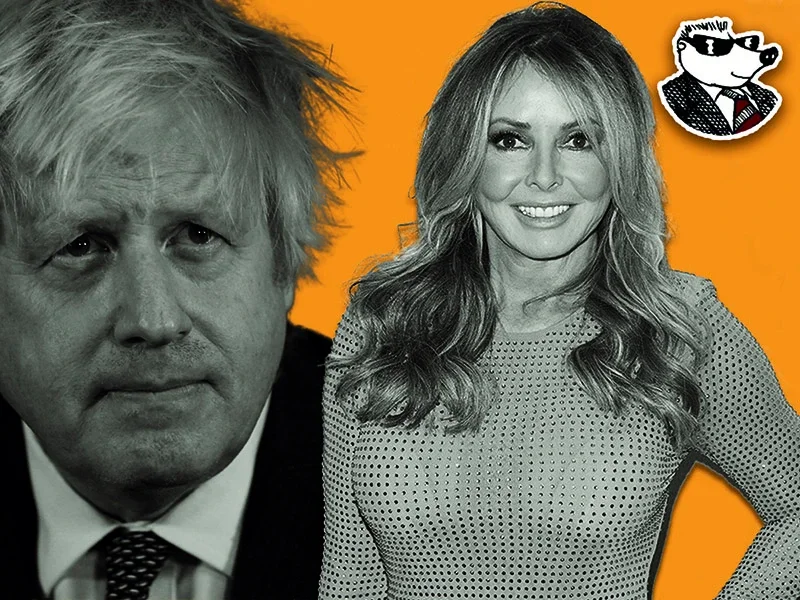 Hedgehog: Spear's HNW news column, edited by Alec Marsh, reports on high-end property deals, market forecasts and the PM's suits
Boris's money pit
With Boris and Carrie Johnson buying a moated Georgian mansion – their 'forever home' – in Oxfordshire for a reported £4 million, do they realise what they're getting into? As well as stamp duty – £391,000 if it's their primary residence or a whopping £511,000 if it's their second – there's the likely costs of building renovations.
For a house like theirs, this could very easily be £50 per square foot, reckons property guru Philip Eddell of Wiltshire-based Eddell & Co. For their 8,000 sq ft house, that's another £400,000.
Then you've got interiors at the nine-bedroom house (plus five bathrooms and six reception rooms). These can be estimated at £200 per square foot, says Eddell, who warns: 'There's really no upper limit when it comes to spending on interior design
– marble in bathrooms, the new kitchen and a catering kitchen for professional chefs can start to really add up.'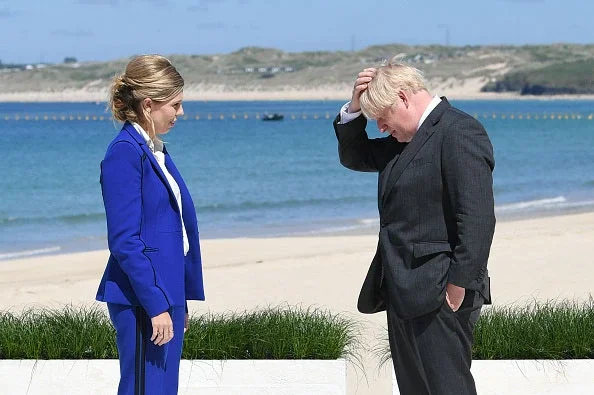 When you consider that the Johnsons spent £112,000 redecorating their tiny Downing Street flat (with Lulu Lytle wallpaper at £100 per metre) and the Sussexes spent £2.4 million doing up Frogmore Cottage, you begin to realise the size of the potential bill.
Conservatively, they are on the hook for £1.6 million. (And it's Grade II listed, so they'll need building consent for alterations.) Then they will need staff, likely to be a husband- and-wife gardener and housekeeper to manage the five acres of land, tennis court and stables and to run the house.
So what's the total outlay? At least £6 million but probably £8 million, plus £100,000 to £200,000 on staff and running costs each year. 'I hope Boris hasn't forgotten that MPs can't claim for moat cleaning on their expenses any more,' sighs Eddell.
Final countdown
Tax lawyer James Quarmby, who crossed swords with John Humphrys on Radio 4's Today in 2017 – and came out on top – was back on the BBC in January on Jeremy Vine's Radio 2 show to debate the intricacies of Nadhim Zahawi's tax affairs.
He was opposite Carol Vorderman, the former Countdown co-host who has emerged as a self-appointed anti-government 'moral corruption' campaigner. So how did it go?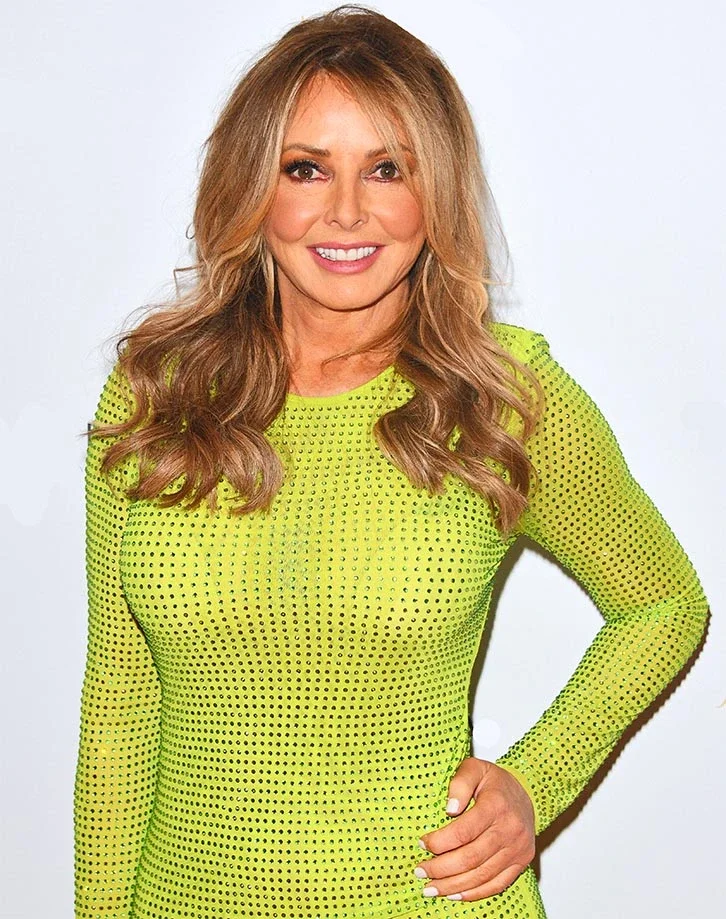 'I felt like I entered a parallel universe,' says the tax titan. 'It was embarrassing – even Jeremy Vine was losing patience with her.'
It was so bad, confides Quarmby, that afterwards the producer called up to apologise:
'It shows you what happens when celebrities go out of their zone. Carol should stick to maths – she's very good at that – but debating tax law with a tax lawyer on a current affairs show does not add up.'
Billion-pound baby
It took 30 years to find the location and then another six to build from the ground up, but Hongkong and Shanghai Hotels is on the verge of finally opening the all-new, £1 billion Peninsula London (otherwise known as the building site on the eastern side of Hyde Park Corner).
The gleaming new hotel has now entered a rigorous 'commissioning phase', according to Sonja Vodusek, the managing director.
'I know the question on all of your minds is: when are we going to open this beautiful hotel?' The answer? It all depends on how the 10-week testing programme goes. 'We're eagerly awaiting a date,' she adds.
Having taken nearly 40 years to get this far, let's hope the wait is worth it.
Literary legacy
Inspired by her own dual-ancestry Anglo-Pashtun upbringing but also her love of 19th-century literature, the never unambitious divorce lawyer Ayesha Vardag is writing a novel – a saga spanning decades called Pont Neuf.
'I'm trying to adopt Hemingway's perspective that the one thing you need to do is tell the truth,' Vardag tells Hedgehog. 'So I'm trying to write very truthfully about everything that I have encountered.'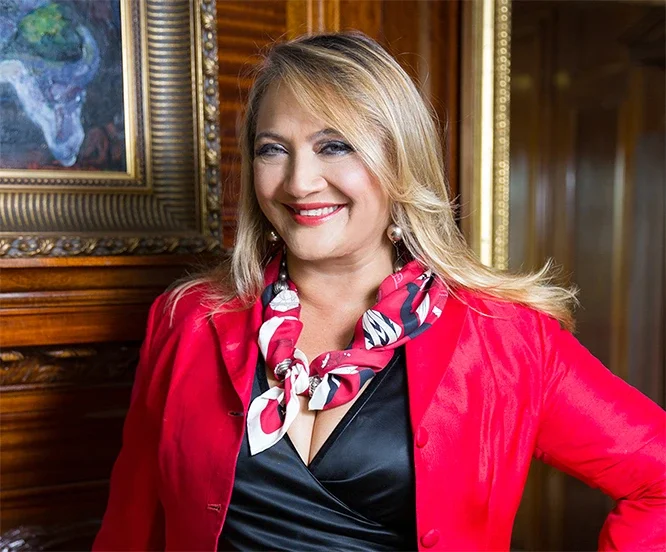 Her protagonists 'deal with quite hard things', says Vardag, 'about the experience, for example, of people who aren't well ethnically placeable growing up in England in the Seventies, and the kind of things one encounters in that situation. It deals with difficult family dynamics and the kind of impact that can have on people.'
The book includes divorce (but no courtrooms, apparently), and was begun a decade ago – though reborn on a visit to the Maldives. It's now being published episodically on Substack.
Vardag confides: 'I want to leave a legacy in the world. I've built a firm that I'm very proud of and will continue to make its mark upon the law. But I really want to leave something that is more fundamentally universally human, and therefore I am trying to write a piece of literature that is truthful and will mean something in people's lives.'
Playing FTSE
It took eight years for the FTSE 100 to go from 7,000 to 8,000 points. Now, with firms like Goldman Sachs predicting that Britain's pre-eminent index will close 2023 at 8,200, the question is how long before it breaches 9,000.
'If we get inflation staying entrenched, not very long,' says seasoned markets watcher Russ Mould of stockbroker AJ Bell.
'That would be my guess, because then oils and miners would be in vogue.' He adds: 'You get there a lot quicker than you think.'
Narrow minded?

Veteran style guru Peter York is not entirely convinced by our current prime minister's sartorial ensemble.
'The thing about Rishi Sunak is he's one of those not tremendously tall, skinny people who looks nice in his clothes – but you could think that jacket's too short, too trendy, those trousers are a bit too tight, they're a bit too short,' says the co-author of 1980s style bible The Sloane Ranger Handbook and a former Spear's contributor.
'He wears those shirts with not-very-big collars that don't look right. He wears ties that are too narrow. Everything's a bit too narrow. He's 41, not 21.'
Nazi sucker
Thanks to never-before-used sources from the Royal Archives, we now know just how hot on Nazis Edward VIII really was, according to Alexander Larman, author of new book The Windsors at War.
After Edward was sent with his wife Wallis to the Bahamas in 1940 to keep out of trouble, they fell in with one of the world's richest men: Axel Wenner-Gren, the Swedish Electrolux magnate who also happened to be a friend of Hermann Goering and a suspected Nazi sympathiser to boot.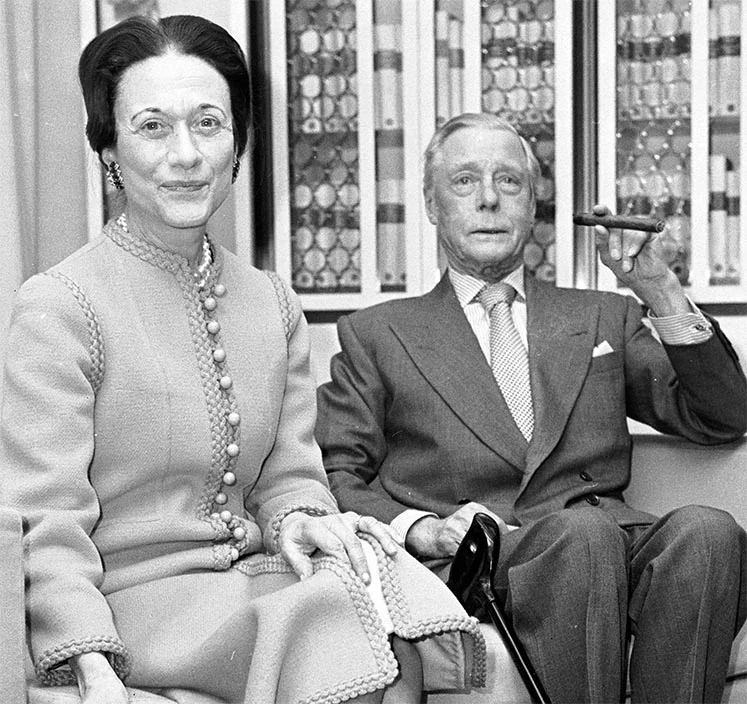 'Edward had a real penchant for Nazis,'chuckles Larman. 'You send him to the end of the  earth and he's still going to find a Nazi to hang out with.'
Eventually, even Edward had to disavow the Swede, 'although he was still his friend and didn't want to'.
Larman notes: 'There's distinct shades of Prince Andrew, because what you can say about the Duke of Windsor is that he did like hanging around with people who were wealthier than him, who had more power than him and made him look glamorous by association and paid for stuff.'
Billionaire wanted
At $200 million, it is the most expensive house not just in Mustique – but the whole of the Caribbean.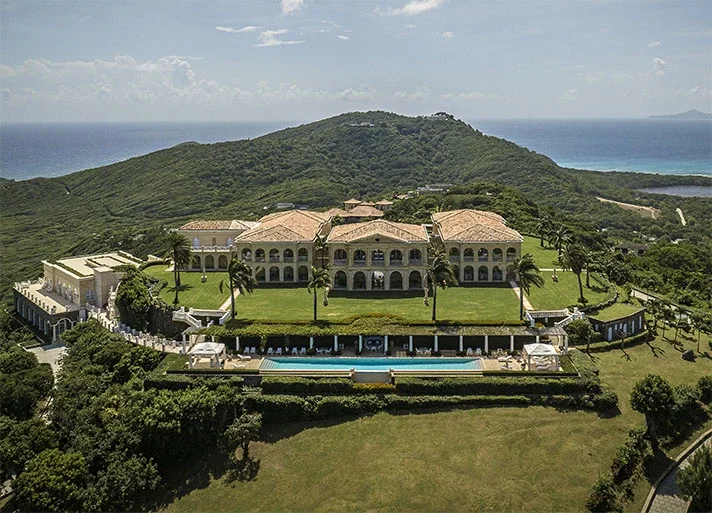 That's right, The Terraces, a nine-bedroom villa in Palladian and Venetian style with 17 acres plus commanding, elevated 360° views of the private island, has gone on the market. It's also available to rent, with staff, at $150,000 a week – useful if you wanted to 'try before you buy'.
'It's the most prestigious house on the most prestigious island in the word,' breezes Hedgehog's contact at 12.8 degrees north, who adds: 'The runway is kept just too short for private jets to land, so there's a certain innocence that stops Mustique getting too revved up.'
Pleased to hear it.
More from Spear's
Downfall of a banking giant: how Credit Suisse took its final tumble