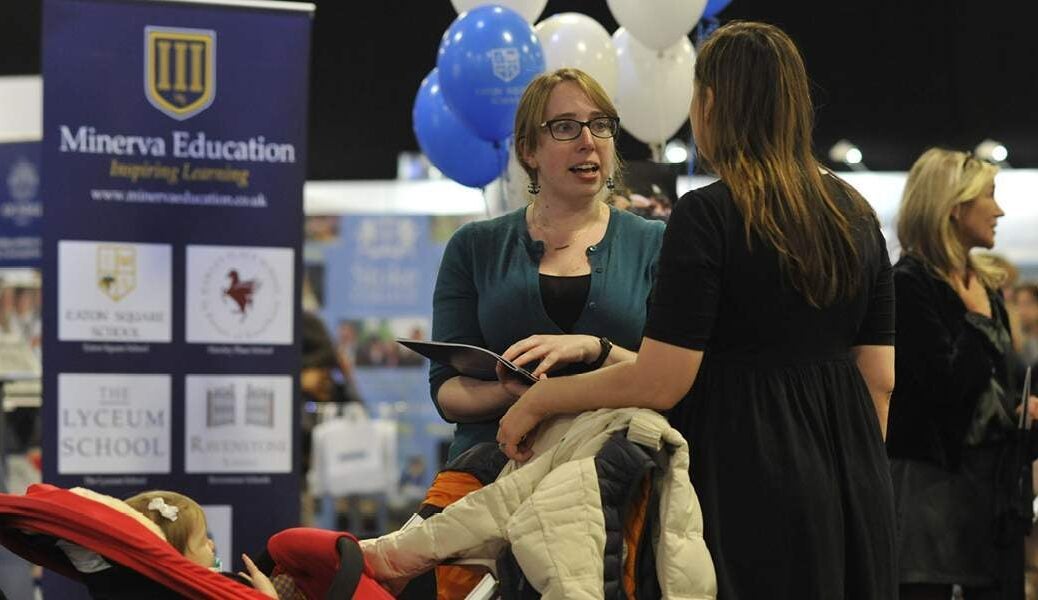 David Wellesley Wesley provides details of the Independent Schools Show he founded.
Over 20,000 parents have visited our Independent Schools Show in London over the last decade. Our focus remains the same – to help parents save time and money, and provide the perfect environment in which to efficiently research and find the right school for their children. With more than 200 schools under one roof and a packed Education Theatre programme, our Battersea Show is a lifesaver for busy parents.
The private school sector has been through a turbulent decade with the global financial crash and Charity Commission tribulations, not to mention the effect that Brexit will have on the perceived attraction of a British education. As a result, schools have had to change a great deal. It is less about an arms-race for Olympic standard facilities and more about social responsibility, fee stability and real value. Indeed, the correlation between school life and home life is closer than ever.
Although schools need to demonstrate value by achieving top results, they equally need to provide their students with life skills for jobs that have not been invented yet. The emphasis is on lessons learnt outside the classroom to prepare young adults to be the best they can be; the focus is on individual students and personal learning maps recognising that groups of children learn in different ways – no one size fits all.
Good schools, with the independence to govern themselves, remain unique. Our children are too and that's what makes the show a highly relevant forum for information exchange. These types of schools are now harder than ever to get into as pre-tests creep earlier and earlier, and minimum grade boundaries soar, but schools increasingly want a vibrant student body and good admissions teams look far beyond academic prowess.
I am completely amazed at the standards of things boys and girls are doing at these schools, with the student-led plays, music, art and lectures. They're seizing all the opportunities before them. The best schools don't churn out generic public school fare; their students are passionate learners and highly engaging young adults, responsible and ready for the competitive and new world ahead.
I hope you can make the show this year and, like thousands of parents, leave inspired and encouraged by the school options available to us.
The Independent Schools Show is on Saturday 12 November 10am-5pm & Sunday 13 November 10.30am-4.30pm at Battersea Evolution, Battersea Park, London, SW11 4NJ