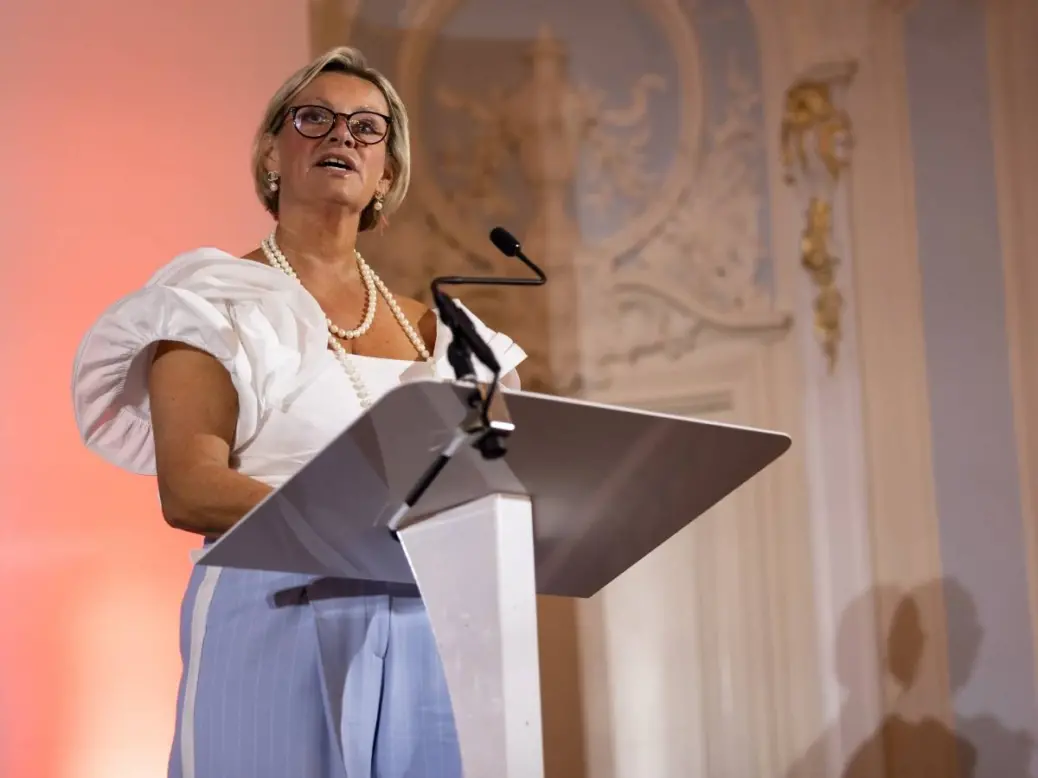 London is emerging as a hotspot for medical tourism and private healthcare for HNWs, according to a leading American health concierge firm based in the UK.
'People are really recognising London as a place to come for elective and emergency surgery,' said Annabelle Neame, HCA Healthcare UK's assistant vice president.
Speaking to an audience of private client professionals at Spear's 500 Live, held at the Savoy on 28 June, Neam recognised that health tourism in London is 'growing quickly'. 'We were a little bit behind some other countries such as Singapore, Germany, etc, but I think we're really catching up now.'
[See also: Why Canary Wharf faces its biggest challenge yet, from the property experts at Spear's 500 Live]
Health: the most important investment in your portfolio
One thing HNWs are increasingly recognising is that health, particularly medical concierge that is far-reaching and catering to complex situations, is definitely a part of wealth, and is the most important investment in your portfolio she said. 'It doesn't matter how much money you've got, if you haven't got access to brilliant healthcare.'
Neame gave an example of how HCA's 24/7 service saves lives: A businessman client HCA had saved from a life-threatening emergency when he was cruising on a yacht in the Mediterranean last summer, five hours away from the nearest tertiary centre in Athens. 'Within a couple of hours, they'd retrieved his medical notes from four different places where he'd had surgery,' she said.
'We managed to find one of our consultants who actually was on holiday in Athens, who managed to find an accepting clinician and he turned his yacht around…within five hours, he was in hospital and admitted very quickly. He was so impressed by the service, he actually called one of our team "the Lara Croft of medicine".'
One of the first services the firm set up is the rapid response referral service for international patients, which remains popular among HNWs today, she said. 'Somebody may be on a ski slope, they may have broken their leg – they don't actually want to have their surgery in Grenoble hospital, they'd actually like to come home and be near their relatives or their newborn baby,' she gave a scenario.
[See also: Bill Browder tells Spear's 500 Live why it might be time for a new 'Iron Curtain']
She is proud of HCA's capability to transfer patients, even from 'ICU to ICU from almost anywhere in the world'. Since the pandemic, the brand has moved patients from about 60 different countries.
Standards in HNW healthcare becoming 'higher and higher'
A trend that Neame sees continuing is the standards in HNW healthcare becoming higher and higher. This is why HCA's corporate and VIP service, which is a personalised service including everything from health screenings to urgent care, is high in demand, particularly among family offices. 'It's not just the clinical excellence that people want – they want the hospitality wrapped in with that as well,' she said.
Watch the full keynote 'Investing in your health'
Held at The Savoy in central London, Spear's 500 Live 2023 was sponsored by Archax, the Charities Aid Foundation, HCA Healthcare UK, Henley & Partners, St. James's Place Private Clients, and Unica Capital.