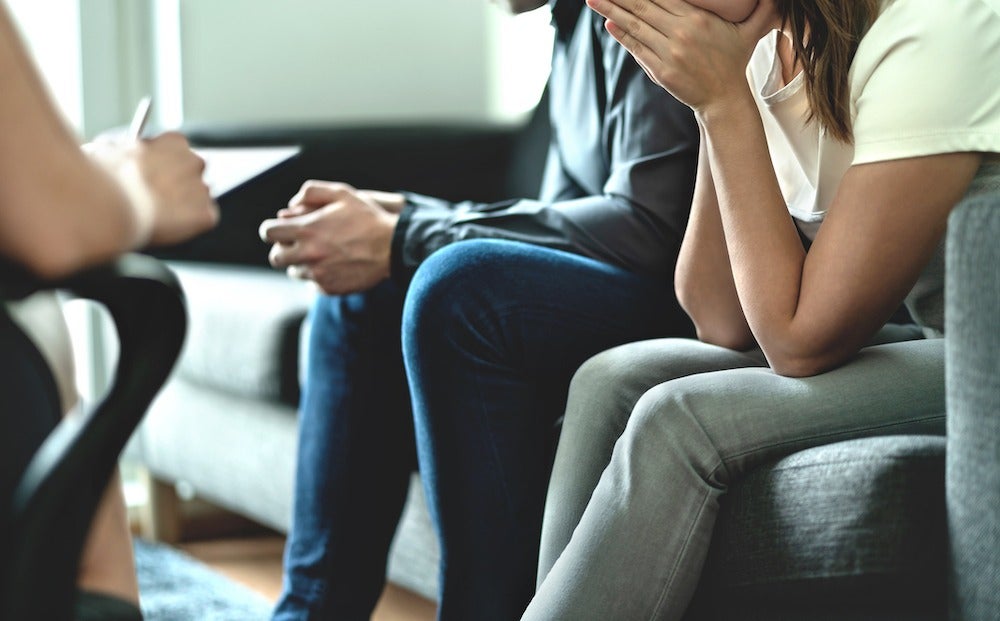 Each week, Spear's sits down with an adviser in the world of wealth to talk about an issue or question that directly affects the lives of high-net-worth individuals. This week: What is no-fault divorce, and how will it change England and Wales family law? Michael Gouriet, partner at Withers Worldwide, explains.
First of all, why is the introduction of no-fault divorce in England and Wales so important?
It's the most substantive change in the sort of procedure of family law — in terms of the means to get a divorce — in 50 years. The reason it's so significant is because, until the law is passed on 6 April 2022, in order to get a divorce one spouse has to point the finger of blame at the other. That is unless a couple are willing to go through a long period of separation ­– two years if both parties consent, five years if they don't. To avoid such a lengthy period of flux, one party must make an allegation of either unreasonable behaviour or adultery.
Now, the content of what we call the petition, which is the starting application for divorce, can set the whole case off on the wrong foot. Even if one of the spouse thinks, 'Oh, well, it's fairly anodyne in terms of the sort of examples that are given of the unreasonable behaviour', in many cases, puts people's backs up, and that can then permeate the other issues in the case, whether that's sorting out issues about financial matters, the time a child spends with each parent, or issues about their welfare and upbringing.
The case of Owens v. Owens, which ended up in the Supreme Court, was all about the wife wanting a divorce, but her elderly husband objected — maintaining that he had not 'behaved unreasonably'. The Supreme Court decided that it could not interfere with the discretion of the original judge who had decided that Mrs Owen had not proved evidentially that her husband had behaved in a way that she could no longer be reasonably expected to live with him. The expensive irony was that by the time they got to the Supreme Court, they'd been separated for five years anyway.
That case provided significant impetus on the government's decision to introduce this new legislation, which we call no-fault divorce.
Will no-fault divorce lead to more amicable divorces?
In the current divorce process, unless they wait 2 or 5 years, one spouse has to say it's the other's fault that this marriage is broken down, and, therefore, we need to set out those reasons.' As we move to no-fault divorce, effectively you don't need to make any allegations. You literally file an application to say the marriage has broken down, and you can do that on a joint basis, so both spouses can say the marriage is broken down, or one of them can file and say it's broken down — and that's all you need to say.
So, no doubt about it, it is a good thing because it means that couples will start the divorce process in a less adversarial way.
Of course, some people will still want a more cathartic way of expressing why it is that their marriage has come to an end, but they won't be able to do that in the divorce petition now. Instead, that can be dealt with through counselling, therapy, mediation, and so on.
I don't think it's the end of the blame game completely, but I do think it's a good start towards that, and it's been long overdue.
What is the biggest thing that high-net-worths should keep in mind when they are uncoupling now?
Well, high-net-worths looking to protect their wealth wouldn't necessarily want to get divorced in England (if other jurisdictional options are available) because of the generous way English courts approach division of wealth and in particular financial needs. Even where there is no prenup, the courts have become more inclined in recent years to respect the origin of wealth that's come from a source extraneous to the marriage — by which I mean money made before the marriage or inherited during it. The problem is where people have made a lot of money during the marriage, they are exposed to a 50/50 split in this jurisdiction, and some people don't want that.
It's more what high-net-worths should always be aware of. Is there another jurisdiction which may be more financially advantageous? Or, importantly, have a prenuptial agreement before they get married to limit financial exposure on divorce or a postnuptial agreement before a liquidity event such as cashing out on a business venture or receiving an inheritance. It's prudent then to have some form of agreement in place before things go awry in the relationship, as these can be very effective if entered into properly.
Image: Shutterstock