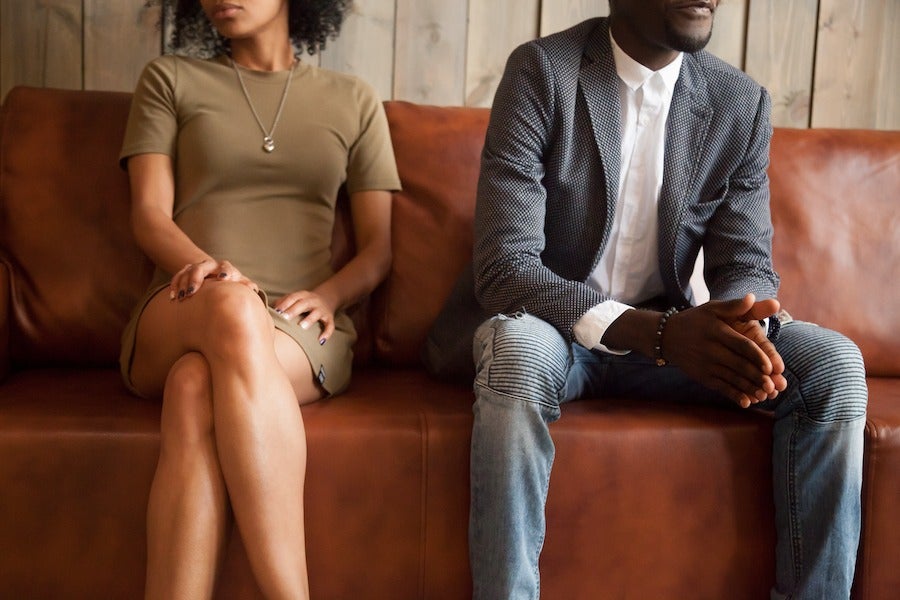 The introduction of no-fault divorce on 6 April 2022 marks the biggest reform in family law in England and Wales in 50 years. Frederick Tatham, Senior Associate at Farrer & Co, breaks down what it means for uncoupling couples
One hears, anecdotally, examples of the unreasonable behaviour of spouses cited in divorce petitions, ranging from the upsetting to the absolutely unpublishable. One petitioner, for example, was aggrieved to discover her husband had a dating profile. Another complained that her husband had been insufficiently sympathetic on the death of the family cat. To make matters worse, she alleged that he had unreasonably refused to agree to the cat being professionally stuffed and displayed in the parties' living room.
It may be stating the obvious that obtaining a divorce can be acrimonious. The current law in England and Wales, which does not allow no-fault divorce, does not help. It is possible to divorce by agreement if both parties are willing to wait two years after separation — but if there is no agreement, it's five years. Another option is 'desertion', although rare in practice.
Otherwise, if you want an immediate divorce, it's a blame game: unreasonable behaviour or adultery. With the former it is necessary to produce examples (as above). The latter is inevitably contentious (the third party can even be named, although this is discouraged unless the adultery is denied). Neither is likely to lead smoothly to the putting aside of differences and resolving matters in a spirit of harmonious post-matrimonial accord. While people often feel strongly about the reasons for a breakup, the question of fault is rarely black and white, and where the question of fault has no impact whatsoever on financial matters, it is difficult to understand the point of asking it.
However, this process is about to change with the introduction of no-fault divorce in England and Wales, which is coming into effect on 6 April 2022. It's the biggest change to divorce law in 50 years — and it's been a long time coming.
Practitioners have been trying to take the heat out of the process for years by encouraging petitioners to use anodyne examples of unreasonable behaviour and respondents to accept them. This rather unsatisfactory workaround suffered a spectacular setback in the case of Owens v Owens, in which the examples of the husband's behaviour were considered too mild (he was a little moody at times). The wife was left trapped in the marriage. The case went all the way to the Supreme Court, but it was unable to help because it is not for judges to make law (which is Parliament's job), but to interpret it.  The then President of the Family Division felt able to criticise it ('based on hypocrisy and lack of intellectual honesty').
There has followed a challenging period in which lawyers have encouraged their clients to beef up their examples of unreasonable behaviour to avoid this predicament (or reserve the right to do so in the event their spouse defends the divorce).
Calls for reform spanning a few decades have at last been heeded to: Colloquially referred to as no-fault divorce, the Divorce, Dissolution and Separation Act 2020 received royal assent in June 2020 and will come into force on 6 April 2022. This will be the biggest reform of divorce law in fifty years. Critically, there will no longer be a requirement to prove that a party is at fault and it will no longer be possible to defend a divorce suit (except in the case of fraud, an invalid marriage or if the English court should not be hearing the case). Further, one party will no longer have to petition against another; they will be able to apply jointly for a divorce.
Will this be an end to acrimonious divorce battles? Of course not. The reality is that only a tiny proportion of divorce cases are defended and the main dispute almost always concerns finances. This will not change.
However, consigning the concept of fault and the old-fashioned notion of a "guilty party" to the dustbin of legal history will remove one unnecessarily painful part of the process. Who can fault that?
Image: Shutterstock