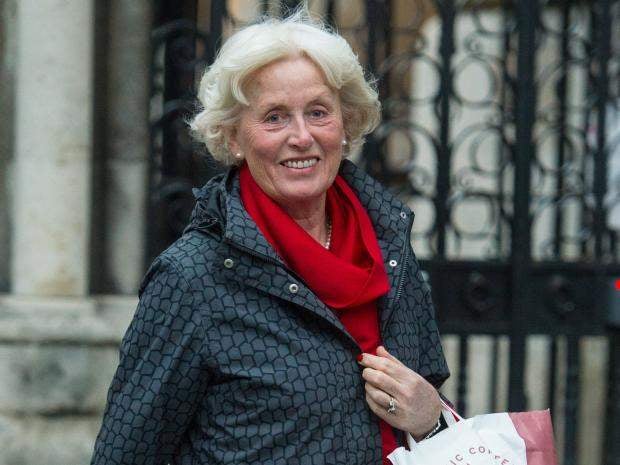 The Owens v Owens case confirms current divorce law is not fit for purpose, writes Alexandra Bishop
All eyes were on the Supreme Court for their decision in the Owens v Owens case this week, when Mrs Tini Owens was denied the right to divorce her husband, despite describing her marriage as 'unhappy' and 'wretched'.
To most observers it seems incredible that someone must remain locked in a loveless marriage against their wishes.  However Mrs Owens must remain married to Mr Owens until 2020 when she will be able to rely on the ground of 5 years' separation without his consent to a divorce.
To many family lawyers this result was unsurprising.  Unfortunately the Justices' hands were tied. As Lady Hale remarked, "It is not for us to change the law laid down by Parliament – our role is only to interpret and apply the law that Parliament has given us."
Indeed, as the judgment indicated, the Justices' felt the outcome for Mrs Owens was not at all satisfactory as they dismissed her appeal. They vigorously considered section 1 (2) (b) of the Matrimonial Causes Act 1973 but, found that the law cannot be interpreted in any other way.
This means we are at the end of the road in trying to construe current law into a fair and proper application for today's society. Clearly, our divorce law was apt for society 50 years ago but cannot be interpreted afresh to be adequate for modern relationships in modern times.
As it stands, our law requires a marriage to be irretrievably broken down and one party to be deemed 'at fault' before a divorce can be granted. Family lawyers regularly report having to "beef up" particulars in divorce petitions to satisfy statutory requirements to get divorces off the ground. This simply increases the acrimony between the parties and adds to their distress and heartache.
We need reform and soon. So what's the next step?
It is now in the hands of Parliament to change the law and it is hoped that the Supreme Court's decision will put enough pressure on government to do so. Historically, divorce law reform has not been seen as a priority. In 1996 Parliament passed the Family Law Act 1996 introducing "no-fault" divorce where the specific conduct of one party would not have to be considered. The statute was never implemented however and, regrettably 21 years later, we continue to live with an archaic regime.
However, we may be one step closer to change. Baroness Butler-Sloss recently tabled a private members bill "The Divorce (etc.) Law Review Bill" (published on 18 July 2018 when it received its first reading in the House of Lords) which provides for the government to consider a system of no-fault divorce. Critically this would mean no evidence or reason needs to be given for the breakdown of a marriage.
Arguably, the proposed new law would take the sting out of divorce, speed up lengthy and expensive divorce proceedings and lead to a much more amicable start to the ending of a marriage. This reform needs to happen quickly if we are to protect spouses like Mrs Owens who must feel considerably let down by antiquated law.
Alexandra Bishop is an Associate at Kingsley Napley