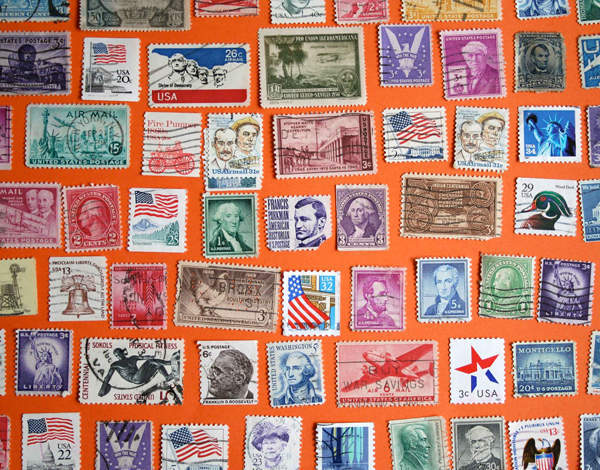 Regularly licking the back of the Queen's head, those with philatelic predilections are not the Brad Pitts of the hobby world. Of all the ways to describe stamp collecting, sexy isn't one. However, a passion that includes heritage, rarity and speciality will always attract a dedicated following, and as interest burgeons in alternative investments such as whisky, vintage watches and classic automobiles, so too have stamps quietly and steadily made their investors a pretty penny (black).
I was lucky enough to get some time with one of the UK's most important philatelic collectors, who for security and privacy reasons asked to remain nameless. (He was so secretive he wouldn't even say how many stamps he owned, but their value was evidently in the hundreds of thousands of pounds.)
I was keen to find out what sparks an interest in stamps, and how a passion can become valuable, and potentially lucrative. I was also eager to find out whether or not this particular hobby was being taken up by the next generation, and what insights I could gain into the stamp trading market.
While postage in Britain has a history dating back to the 13th century, stamps were first mass-printed around 1840 during the Great Post Office reform, shortly after Queen Victoria came to the throne. So for some, a passion for British history is the spark for an interest in something that totally changed the way in which people interacted. Often these first stamps are still attached to the original letters, giving a personal and unique insight into how life was like in the mid-19th century.
When I asked what the gem in a collectors' catalogue would be, I was given a swift response: an original 'perforated plate 77 1d Red', only a handful of which are known to be in existence, one of which sold in 2012 for over half a million pounds. For the more affordable pieces, the collector said, 'Knowing what to look for takes years of enthusiasm and research.'
According to Stanley Gibbons, the GB250 Rare Stamp Index has grown 216 per cent in the past twelve years, something it proudly boasts on its website, being the preeminent vehicle for stamp investment in the UK.
My source said that collectors look for condition, classification and, most importantly, provenance. Over time, collections mature and with rarity comes demand, and therefore value growth. However, without a keen eye and deep knowledge, its easy to get your hands burnt, and there has been recent press pouring cold water on claims that quick money can be made in stamps.
When I asked about investment, there was hesitation. While it may baffle many, stamp collectors have a deep passion for their chosen vice, but they can also profit – a welcome benefit of investing time and love in building a portfolio. The market, like any dealing in alternative investment, fluctuates with boom and bust cycles.
'For now,' said the collector, 'I'm confident about the value in investing in new stamps that come up for auction, and with the internet, more stamps are appearing than ever before.'
Finally, I wondered, given the somewhat niche interest, whether the next generation were taking the helm. 'I have one grandchild showing an interest, that is enough of a spark to keep it going for another generation.' And for those that doubt stamps have a youthful following, head to the next StampEx – there may be more young faces than expected.